We've had a girl crush on Penny Thoms for quite some time now! She's one super talented Hills District Mum who runs her own successful (and stunning!) business, juggles her little family and manages to look glam while doing it all – swoon! She's smart and works hard. We spent 5 minutes with her hearing about how her business was born and what tips she has for other mumpreneurs starting out.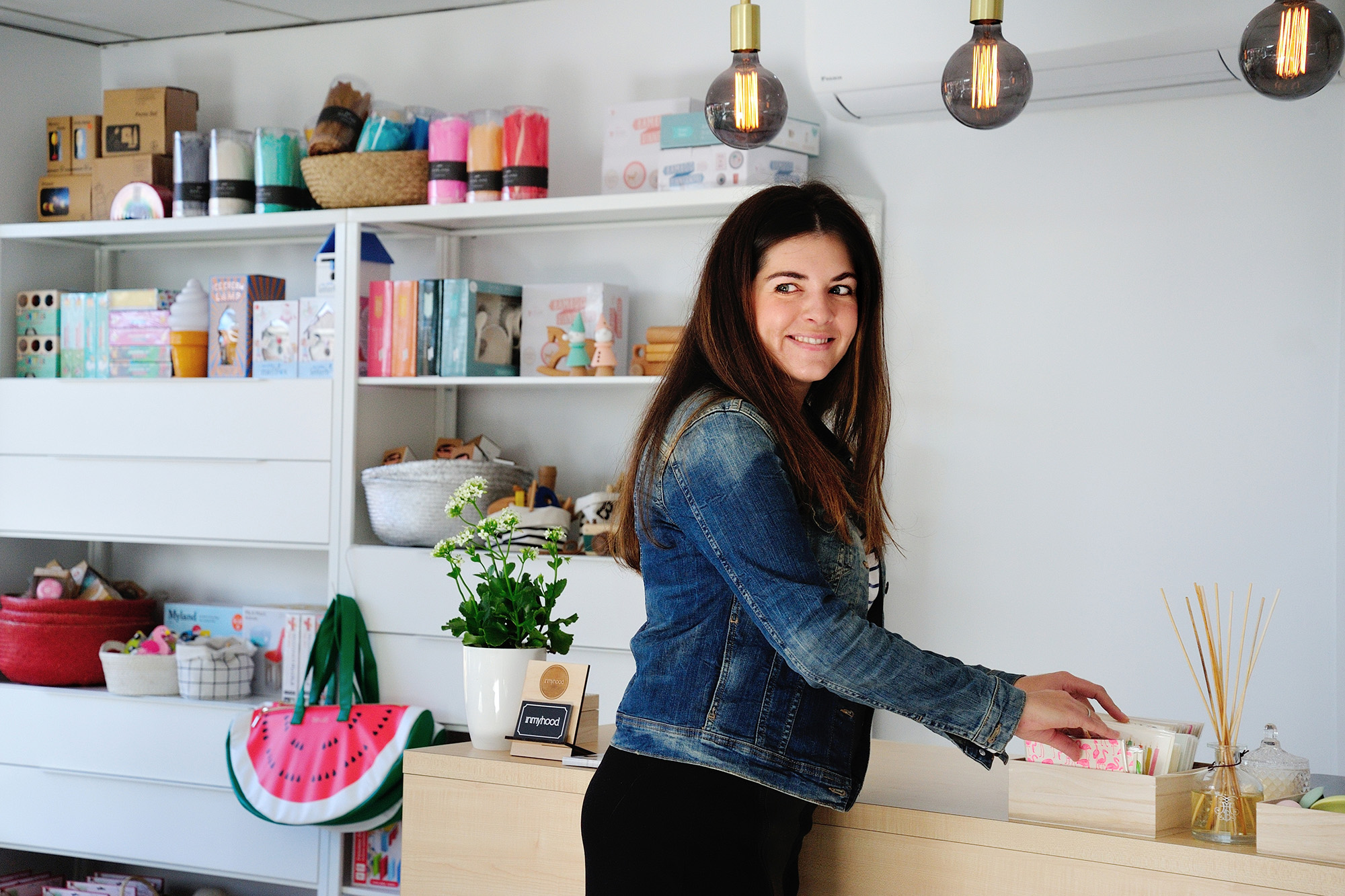 How did your business In My Hood start?
After giving birth to my son William, I spent a lot of time shopping online for ease, as I struggled to find anything I liked in the local market. I was purchasing everything from international brands as the range of products, the user experience and the transaction process was much better than the experience with local brands. I quickly discovered that there were no user-friendly Australian websites selling branded products for children.
After a year of research (including a User Experience Design course, product sourcing and website build time) the In My Hood website was launched in May 2015. From the beginning we have always believed that our key focus is to showcase online the products' end use to our customer. To achieve this we create styled looks or 'themed rooms' to show the customer visually how they can re-create a look with our product. I regularly collaborate with my sister in-law Stefanie Thoms, a photographer, to capture the imagery.
To build brand awareness locally, I participated in a range of local market events from which the business generated strong sales and the feedback from the public was fantastic! This was a great way for us to test the local market before diving headfirst into a full-scale retail store. The demographic in the Hills area is very suitable for our type of product and we found that people really loved our product offering. My husband David and I started to look for a store/site earlier this year and were fortunate enough to find the site we are in at Dural.
How do you juggle motherhood and running your own business?
It's challenging! I've had to re-organise our life for it all to work and we are still making adjustments where needed. William is in care 4 days a week; I have a very supportive mother and husband who help out a lot with caring for him. Wednesdays are our days together, and he has his special one-on-one daddy day on Saturdays while I hold down the fort in the store.
Having the store makes the distinction between home and work much, much easier and I find I'm a lot more productive than what I was when I was working from home, where it was much easier to get distracted. Now, when I am at home as a mum and wife, my attention and time is more focused on my family than running off to send an email. I still need to work on time out with my husband every few weeks, so I am currently on the hunt for a good baby sitter to help out with this!
While running your own business is ultimately very rewarding it obviously brings a new set of obligations and challenges. Now that the business has been going for a little over a year I'm starting to have to outsource certain things I don't have the time or the expertise to carry out, as I realise that time is the one thing that you cannot scale.
You've recently opened the store in Dural. What have you learnt in the process?
So many things! It's been a real life-changing experience for me as an individual. I really do get so much enjoyment from seeing our customers face to face, and being able to engage with them directly. On the plus side this obviously means I get feedback first hand, which also helps in ensuring we continue to have a range of product that remains on trend with our customers.
In terms of running a business more generally a key point that comes to mind is that it is so important to work with like-minded individuals that have a passion for what they do, listen to what your needs are, and also want you to succeed. It must work both ways and it must feel right.
Collaborating with others is key for small businesses to grow organically. I'm working more with people and businesses that complement my brand and vision, and have realised that it's ok to say no if you feel it won't work.
Also, I need to trust my intuition a lot these days. The second we first saw the store I knew this was the site for In My Hood. And we took the plunge!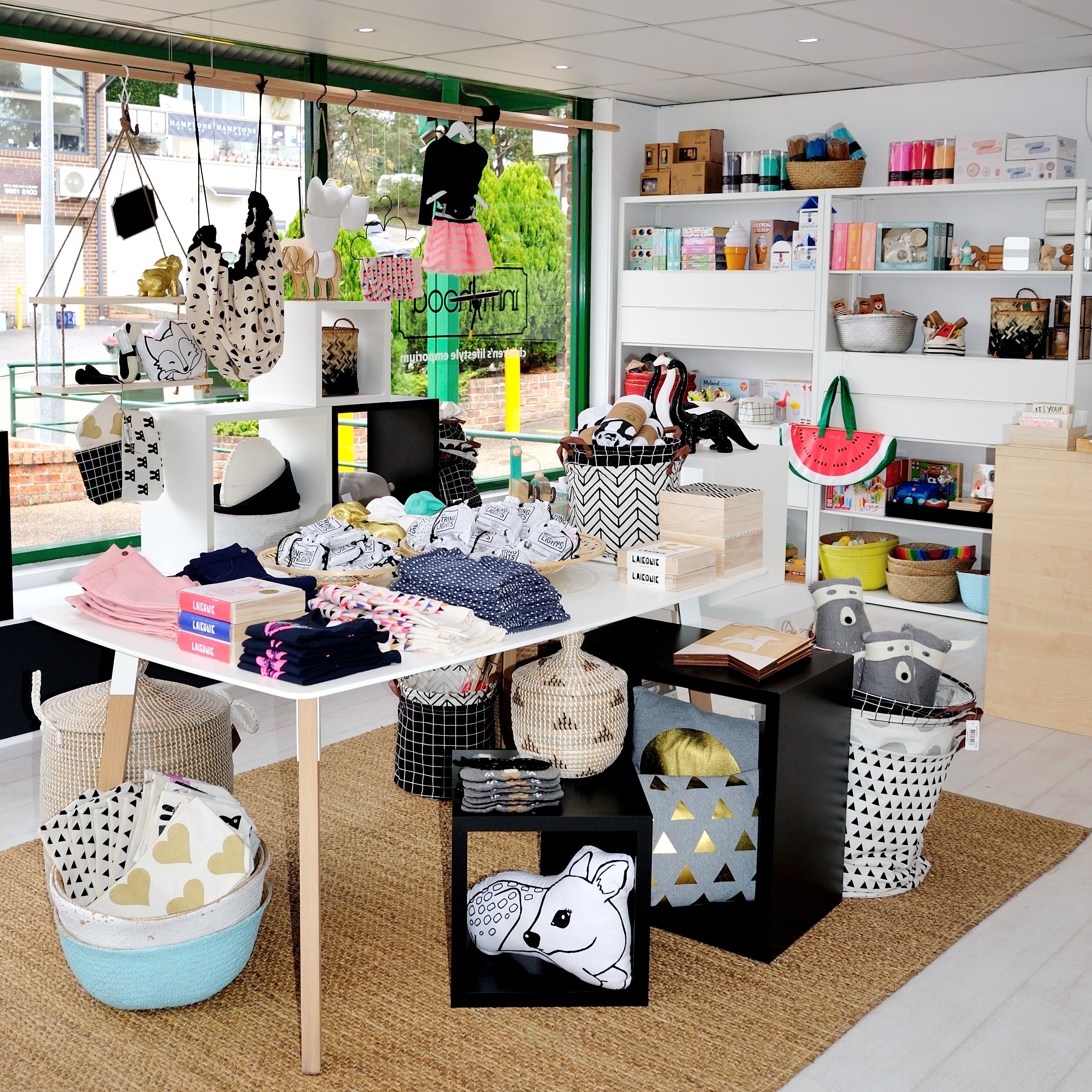 What's your favourite thing to do in the Hills with your little family?
We love adventures and discovering walking tracks. The platypus track at Eric Mobbs reserve is fabulous as William can complete it, and it's a way for us to reconnect with nature as well. We also love to eat brunch out on a Sunday when we have the time at one of the many local cafes, especially where there's a play area!
What's your favourite thing to do in the Hills for yourself if you ever get alone time?
My weekly Pilates sessions with Lisa from Pilates Extension! I had my first session last week, after 2 months off and realised how badly I need it. Its time out for me to focus on what I'm doing then and there, and I don't have any body aches and pains when I go on a regular basis. A pedicure at my nail bar in Baulkham Hills, Pearl Nails… I'm a little overdue for one however!
Any tips for mums looking to start out in business?
You need to love what you do and believe in yourself. Be prepared for a lot of hard work and sacrifices along the way, it's not going to be easy but anything is possible.
Learn to reach out to friends and family for help and support, and it's important to keep your children in the loop with what you are doing so they can understand and be involved.
Test the waters somehow with your product or service first before you take the huge step to ensure there's a demand and need for it. Building a presence and engaging with your audience on social media is also very important and allows you to reach a much wider audience, in a shorter space of time.
Most importantly, align yourself with those that want you to succeed and collaborate with others that complement your brand proposition.
---
You can find In My Hood online or visit the store at 3 Ward Place Dural.
Penny will also be at our Night of Christmas Cheer markets at the Bella Vista Hotel on Thursday 1 December. Full details here…