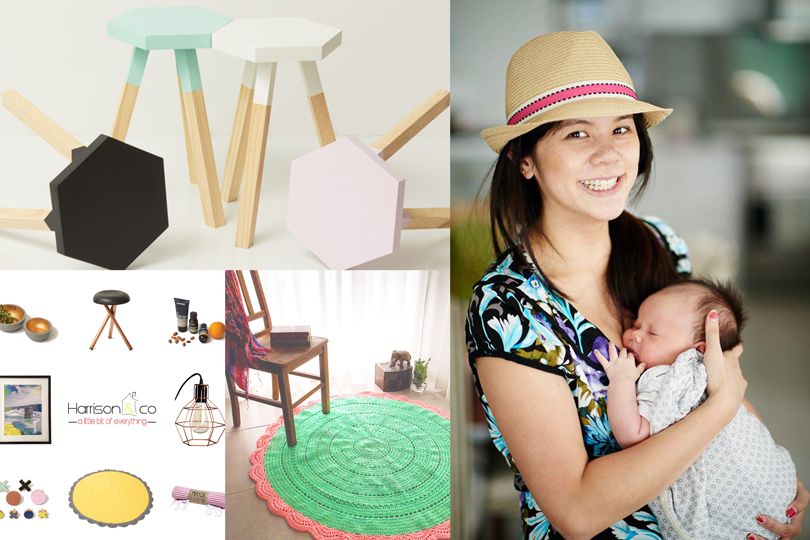 Fiona Morouco is a Chartered Accountant by trade and currently on maternity leave with her first child. She recently launched Harrison & Co, an online retail store that offers unique homewares and furniture that proudly supports local Australian businesses and emerging designers that create wonderful, often hand made products.
How did your business Harrison & Co start?
When we moved into our new house we spent a lot of time looking for beautiful homewares and furniture. We realised that a lot of what we were finding in stores were mass produced items and didn't have that unique look we were after. With my husband being an Interior Designer (with a bit of an insider's edge) we decided to create an online store that would stock products you wouldn't find at the local shopping centre.
How do you juggle motherhood and starting a new business?
It's definitely not easy to start a new business while figuring out motherhood at the same time! I take the opportunity to work on the business when my son is sleeping or happy to enjoy some independent play time. My husband is also very supportive, managing to live in a somewhat chaotic home (despite his very neat nature).
What do you enjoying doing in the Hills when you're not busy working?
I enjoy taking my son for walks around the neighbourhood. Once he's older, I'm looking forward to discovering great playgrounds and parks to explore. But at the moment, given he's not on the move yet, one of my favourite things to do is trying out all the new and funky cafes popping up in the Hills area. I'm so happy with our decision to move back to the Hills District!
Any tips for mums looking to start their own business?
Any mum will know that children equal unpredictability. Make sure you factor in a lot of extra time for completing any given task. In that vein, be realistic with your goals so that you're not sacrificing time with your kids or forgetting to have 'me' time. Don't be afraid to ask for help and advice from friends and relatives. And don't give up!
And we have to ask …. who's Harrison?
He's our little boy, the namesake of our company… and the boss of us well and truly now!
Check out her store at www.harrisonandco.com.au