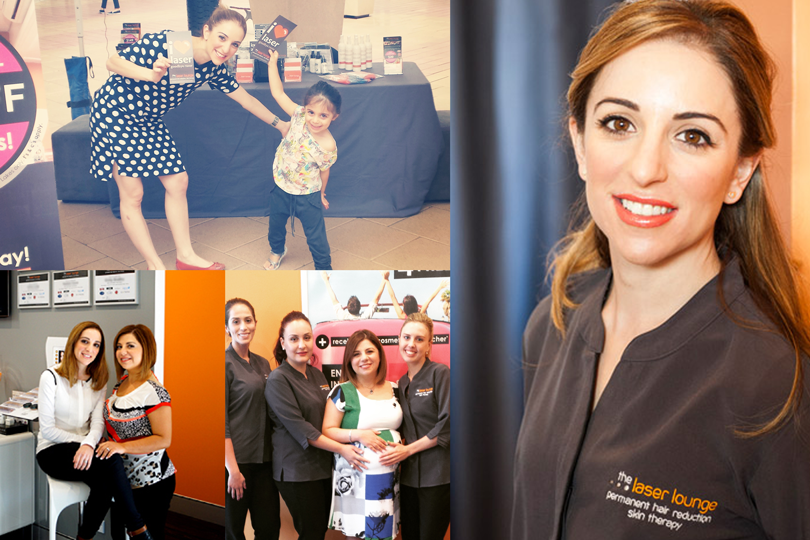 After working for corporate giants such as Virgin, Apple and ING, Gita Coorey, who was overwhelmed by the difference lasers made to her sensitive and reactive skin, joined forces with her well reputed sister, Bita Beyzaee, and co-founded The Laser Lounge. Both sisters launched their first clinic in Castle Hill in 2008 and now run a growing franchise operation of successful laser, skin and cosmetic clinics across Australia. In 2012, they partnered with the Australasian Academy of Cosmetic Dermal Science teaching Doctors, Nurses and Therapists dermal therapies and cosmetic injectables.
You run a very successful business that started in the Hills and now has clinics nation wide. What advice would you give mums starting up their own businesses?
If you're truly passionate about your idea or business you will have the drive and motivation to make it succeed! Being a working mum is challenging, and not for everyone but with a strong support network – whether that's your partner, family, friends, child care etc. – it makes the world of difference in getting things done!
What do you love about what you do?

My sister and I love the confidence we give our clients. Especially for the mothers, we always receive great feedback on how our laser hair removal and skin/cosmetic treatments save them so much time! Rather than having to worry about shaving and covering skin imperfections, our clients can focus on what really matters the most to them.
Take us through a typical business day
Wake up. Check my mobile (yes I'm guilty of checking emails in bed!). Hear my daughter's footsteps running into my room for a morning cuddle. Eat breakfast and then negotiate with my daughter what she wants to wear. Sigh. Drop off daughter at child care.
At work I run a national franchise which keeps me busy and no two days are the same. I attend meetings, visit clinics, and spend time with staff and clients. What I love best is working on projects to continually improve The Laser Lounge so our clients are always receiving the best service available.
Pick up my daughter. Arrive home and start house chores, cook dinner and get everyone ready for bed. Read a bed time story with my daughter and talk about our favourite and least favourite parts of the day. Once the little one is asleep it's time for mummy and daddy to finally relax!
What do you love about living in the Hills?
We have everything! Even two Bunnings within a few minutes either side of our house! I love the community in the Hills. It is a very family-orientated area, and I know so many people here from owning my own business that it just feels like home. I love the beautiful homes, amazing sunsets and views of the hills as I'm driving through the suburbs.
How do you juggle motherhood and work?
I wouldn't want it any other way – being a working mum gives me balance and I appreciate my time with my daughter even more. I take each day as it comes, and have learnt to let go and accept help when it's offered. I communicate with my daughter about work, and she understands and has adapted (even at the age of 3) to our lifestyle. She loves visiting the clinics as we're very child friendly!