For the last couple of years Hills District Mums has filled the gap and voted on the best cafes in the Hills. Here's our 2018 list. And while we know that there are lots of good cafes in the Hills, these are the ones that are consistently very good.
Best cafes
Wildpear Cafe, Dural
This cafe continues to be regularly recommended by Hills District Mums and for good reason. The food is sensational. Set above a nursery in Dural, this local favourite does a great breakfast, smashing lunch, delicious desserts and a signature rosewater milkshake. It's always really busy, yet you're never waiting an eternity for your food as they're a well oiled machine! If you've never been, it's definitely one to put on your list.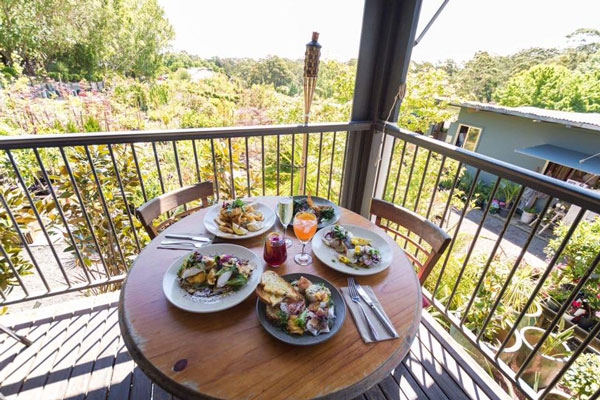 The Baron, Castle Hill
The Baron has been around for a while now and has a strong and loyal following because it brings a little hipster to the Hills. There's a mix of clientele enjoying the good coffee and food – young things, workers and mums. There are tables inside and outside and it's quick and convenient. It's a thumbs up from us for anywhere that sells 'booze' from 10am as specified on the menu! We're pretty keen to road test the breaky cocktail!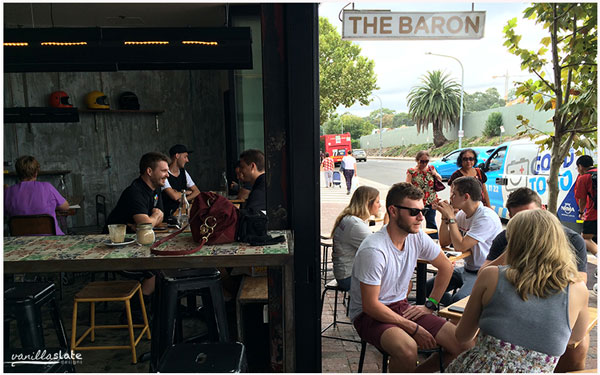 The best the rural Hills has to offer
It's great to see a burgeoning cafe scene in suburbs like Dural and Galston. Once suburbs where you were hard pressed to get decent coffee and food, they both now have numerous cafes serving delicious dishes and very good coffee. It's great for the area and great for local businesses! And there's nothing more pleasant than a drive out to the rural Hills, looking at some horses and house porn on the way! Here's our pick of the cafes in the rural Hills.
The Hidden Jem, Kenthurst
The team at The Hidden Jem is young and enthusiastic and it gives the cafe a nice buzz. They have a cute space for kids with books and colouring. The Toby's Estate coffee is good, the vibe is relaxed and with an experienced kitchen team the food is yum! We also love the park across the road for a play and a scoot afterwards.
The Local Collective, Galston
This is a staple in Galston now and locals wonder what they ever did before Kim and Tiff came to the little suburb! Campos coffee is on offer and the menu is small but we prefer that – it spans breakfast and lunch and they're open at the crack of dawn too. They do specials and there are a couple of super healthy options that are delicious, such as the Nourish Plate and the Green Bowl. But don't worry, they also offer a burger option or two as well!
Dolcettini, Dural
There's no doubt that Dolcettini is one of Sydney's finest patisseries but since they opened a few years ago they've branched out to more of a cafe style venue serving tasty brunch dishes! You can order dishes and enjoy a good coffee but keep room for something sweet – since 2010, owner Francesco Gulisano has been awarded over 50 medals by the Sydney Royal Fine Food Show including 3 champion titles for best desserts!
Newcomers to the Hills cafe scene
The Wren, Dural
The Wren opened in a little space on the outside of Round Corner shops a few months ago and we're big fans! It's pretty as a picture, as are the dishes. The menu is great, serving an array of breakfast and lunch options and the coffee is very good too. We're sure this little bird is here to stay! Definitely worth a visit.
The Dining & Co, Castle Towers
The Dining & Co is a popular cafe in North Ryde and now they have a brand new cafe in Castle Towers. The Dining & Co. is founded by Justin Park, the former owner and chef of the very popular Big Tree House Cafe in Rydalmere. Mr. Park was also the Ex-Executive chef at Peter Doyle at The Quay. The food is fresh, pretty and flavoursome and the coffee is Campos – you've got us there! This one is worth checking out on your next trip to the Towers and they have even started opening for dinner! Located on Level 2 near the entrance to David Jones.
The Vintage Pantry Secret Garden, Galston
The Vintage Pantry in Pitt Town is a fab little cafe so we were quite excited when we found our that they would be taking over the Greenshades Cafe in Galston. After a large renovation and refresh of the premises they opened The Vintage Pantry: Secret Garden in late 2017. You can dine indoors or outside in the huge, leafy courtyard which has a fully fenced playground within it, making it a very pretty venue to dine in. There's a kids' menu and a wood fired pizza oven and it's open seven days for breakfast and lunch and Thursday, Friday and Saturday for dinner as well.
The Bells Road Social, Oatlands
This is the newest venture for Dan and Mel from Longshot Cafe in Beecroft. It's located in a quiet area of Oatlands, right next door to a kids playground. As with their previous cafe, the coffee is excellent and the food is fantastic – we've visited for both lunch and breakfast at The Bells Road Social and walked away very impressed. They also have an in-house pastry chef – a Hills District Mum, who makes the most fabulous desserts and sweets!
The Bakehouse, North Kellyville
This is a welcome addition to the new development and doubles as both a bakery and a cafe so that should keep lots of locals happy! Campos coffee is on offer, there's a brunch and lunch menu, as well as a stack of delicious pies and sweet treats, including their famous cronuts – did someone say Gaytime cronut?!? The cronuts are super popular though – so get in early!
Other favourites among Hills District Mums
Longshot Cafe, Beecroft
This place is constantly busy! The combination of good coffee and food make it a winner, with a mix of food for breakfast and lunch to suit those both those wanting to 'eat clean' and those wanting something a little bit naughty – think burgers and fries! It's recently changed hands so we're  crossing fingers that they hang onto their fabulous chef and it remains consistently good.
Youeni Foodstore, Castle Hill
'Eat Well, Live Whole, Enjoy Life' is the mantra of this trendy cafe located in the heart of the Hills. The Good Food Guide has touted it as one of the best wholefood cafes in Sydney. It's located right on Old Northern Road so if you have a busy toddler it would be best to sit inside.
The Local Trade, Kellyville
This place has been doing a roaring trade since it opened in 2015 and it's not just because of their location directly outside the kids play area at Kellyville Village. They have great food and coffee and of course those amazing mega milkshakes!
Arthur Street Cafe, Baulkham Hills
This is a bit of a favourite among Hills District Mums and is often . Again, this cafe has changed ownership and they're looking for new kitchen staff so we're hoping it continues to rate as a local favourite for mums.
Cafe Els, Winston Hills
Cafe Els is definitely a favourite among locals in Winston Hills for its great coffee and food and warm service.
Blends and Brothers, Rouse Hill
A barber shop and café in one – yep, that's right. This great café mixes haircuts and coffee and they do a stirling job at both. The menu is excellent too and it's right next door to a play area in the Rouse Hill Town Centre so you there's a chance to enjoy your coffee in peace and quiet…..maybe.
The Tuckshop, Glenhaven
This is a local favourite. The sign above the door make is clear how we feel in the North West of Sydney – 'Greetings from Glenheaven: Where it's not the city and you couldn't care less.' Good coffee, good food and a relaxed, fun atmosphere are what's on offer and there's a little park across from the cafe if you're with the kids.