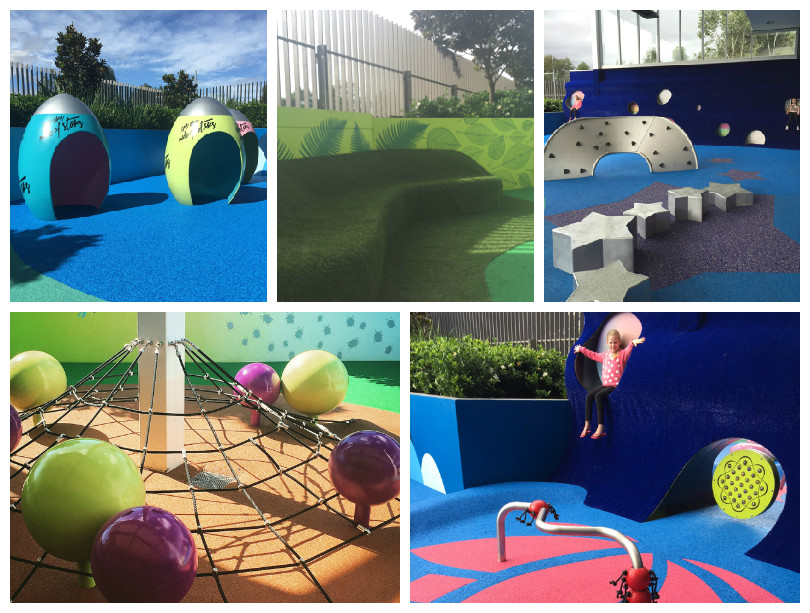 For mums, it's great when we hear of a shiny new playground or park to road test. It's even better when the play space is in one of the area's premier shopping spots close to good food and coffee. So we're pretty sure the new play area at Rouse Hill Town Centre will be a super popular place for mums and kiddies alike!
The play area is designed for little ones up to about four years old. And it hasn't just been thrown together on a whim either – it was planned and designed as a result of research conducted by the Centre for Educational Research at the University of Western Sydney. They studied how a child's play space could be designed with input from children. Cute idea! And great result.
The new play area features a cosmic wall with planets and stars, egg cubbies, a baby lotus pond safe for young ones to crawl around in, with lotus stools for parents. There's also an urban jungle area with a low-lying ropes course for kiddies that love climbing. It all looks pretty cool to us!
What we love most though is that places like Rouse Hill Town Centre realise what's important to mums and kids alike and are creating engaging new areas. It means mums can visit just the one place that meets multiple needs – shopping, coffee, errands and good fun for the kids. Everyone wins! So check it out next time you're at RHTC – it's at the back of the Food Terrace.
And to celebrate the opening of the new play area, RHTC is running a competition to name the space! Click here for full details.