Anyone who follows us on Facebook and Instagram knows we love Wolfe & Co. in Dural for it's food, coffee, service, style and quality of produce. So we've been eagerly anticipating the opening of the new restaurant by the talented crew behind Wolfe & Co., cheekily named Cod's Gift and also in Dural. The wait is finally over and here's a look…
As the name suggests, Cod's Gift centres around fish and seafood but it's far from your standard restaurant in the Hills – hoorah! This offers locals a spot to sit and enjoy a seriously fine drink at the bar or out in the sweet courtyard (our pick of spots to sit for the gorgeous blue and white chairs alone!), peruse the cheese trolley (yes, that's right) and listen to some live music.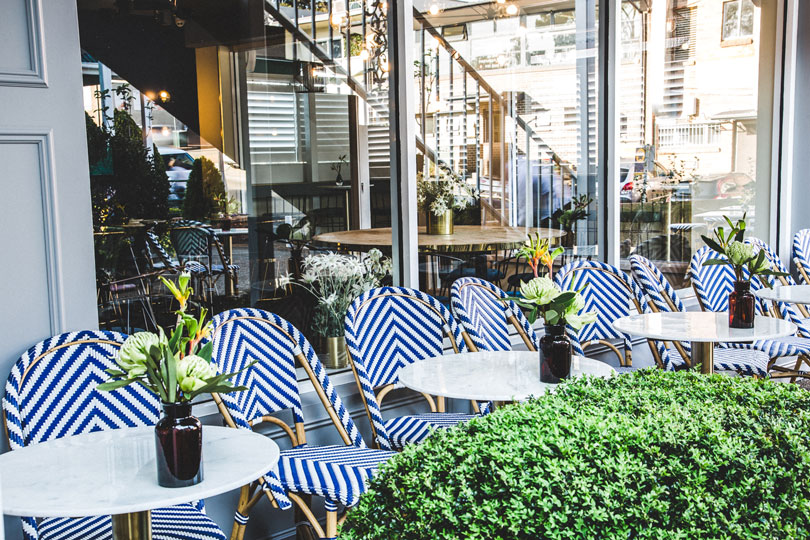 What's great about Cod's Gift is that it's still 'approachable' – so while it's a little bit spesh, you don't have to save it for an anniversary dinner or the like. You can just come for dinner or drinks with girlfriends or a spontaneous night out with hubby (huh? Do people do that??). It would be THE perfect venue on a summer evening.
But before we even talk about the food, let's just take a moment to appreciate the stunning decor and fit out. We knew the dynamic duo responsible had great taste but this really did blow our minds. Darren, Shaynna and Neale of The Block fame would be having heart palpitations, with lots of ooo-ing and aah-ing about the gorgeous hues, brass, textures, stunning artwork, concrete tables and light fittings! We could try to describe it in words but really, it's easier to show you…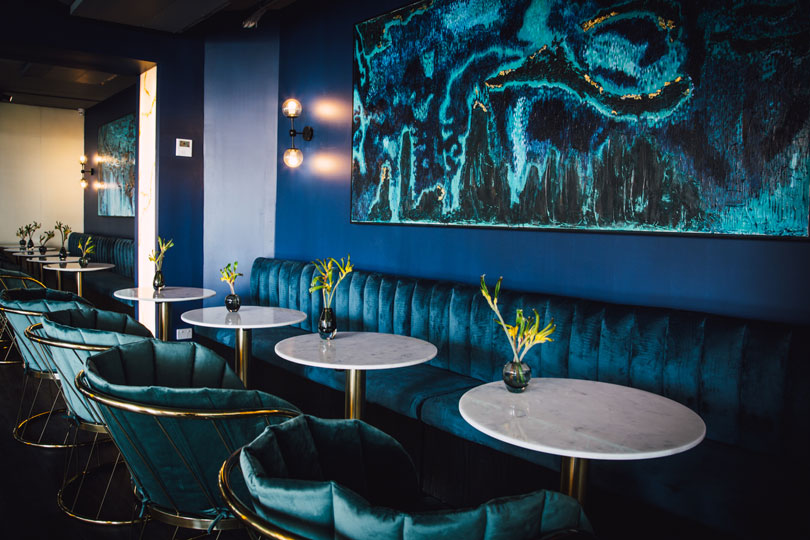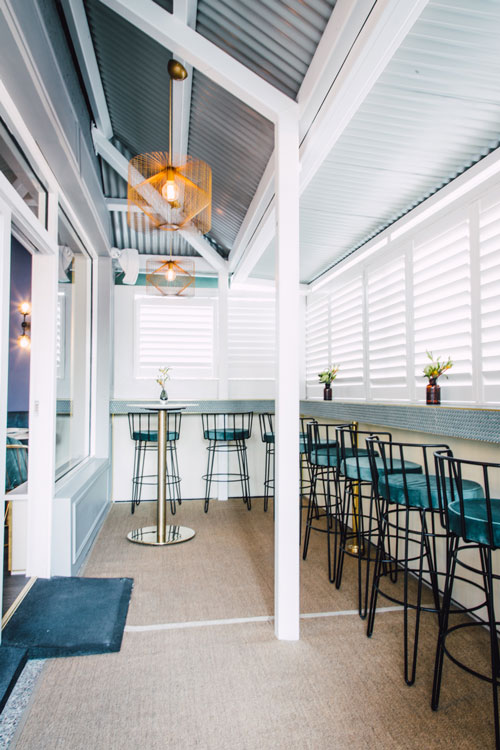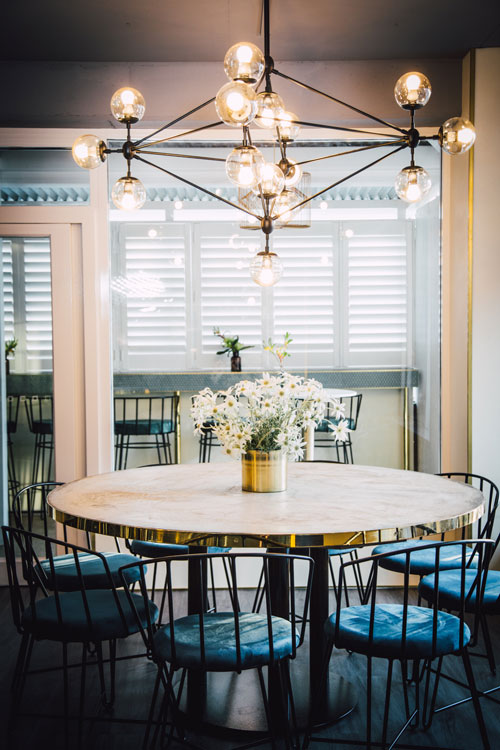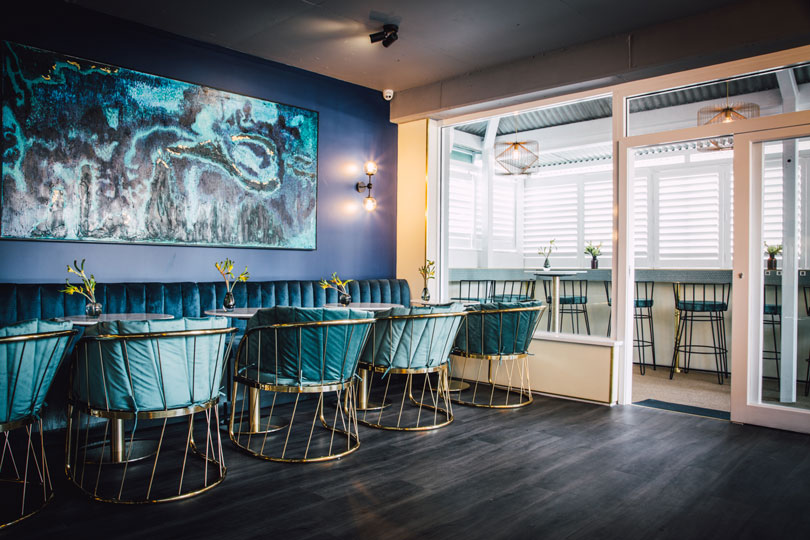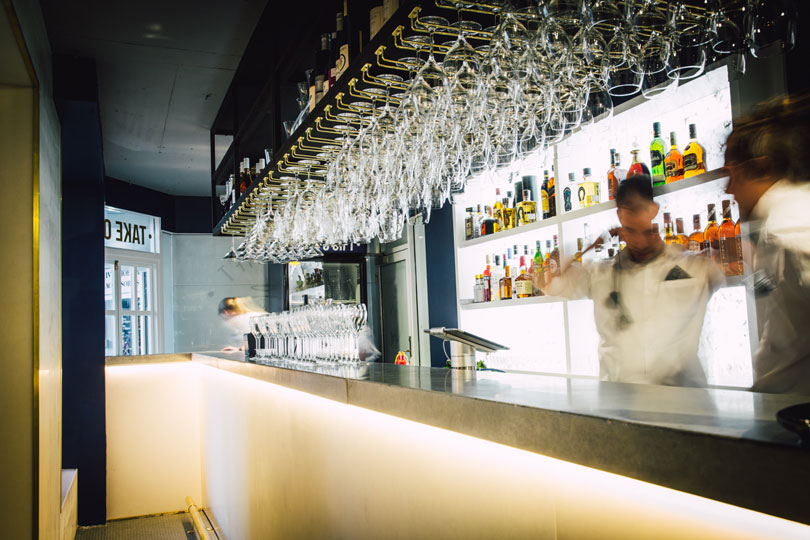 Cod's Gift is open for lunch and dinner seven days a week, showcasing sustainably caught seafood, cocktails and a bespoke wine list concentrating on natural and biodynamic wines. We also love the fun take-out fish and chippery (great word) window where you can pick up some take-away – it promises your classic fish & chips and playful takes on old seafood favourites.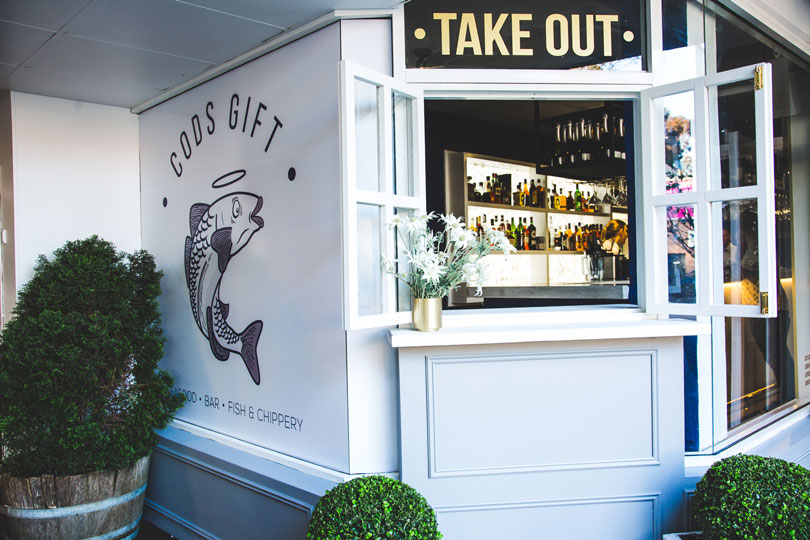 While the menu is largely seafood based, there is a chicken and red meat option too if fish isn't your thing. You can dine a couple of different ways. You may like to opt to share dishes and there are lots of options that lend themselves to this, such as the sashimi, house crisps with salted vinegar foam (fun!), stunning oysters several ways, potato scallops (it had been about 30 years since we last had a potato scallop and we're pretty sure it wasn't like this one!) and savoury donuts with crab salad and fennel salt which were insanely delicious!
Our main dish was delicious – John Dory with carrots, cumin, smoked peas and licorice. But don't worry, there's no giant licorice allsort perched on your plate. The licorice flavour is amazingly subtle and goes so well with everything else in the dish.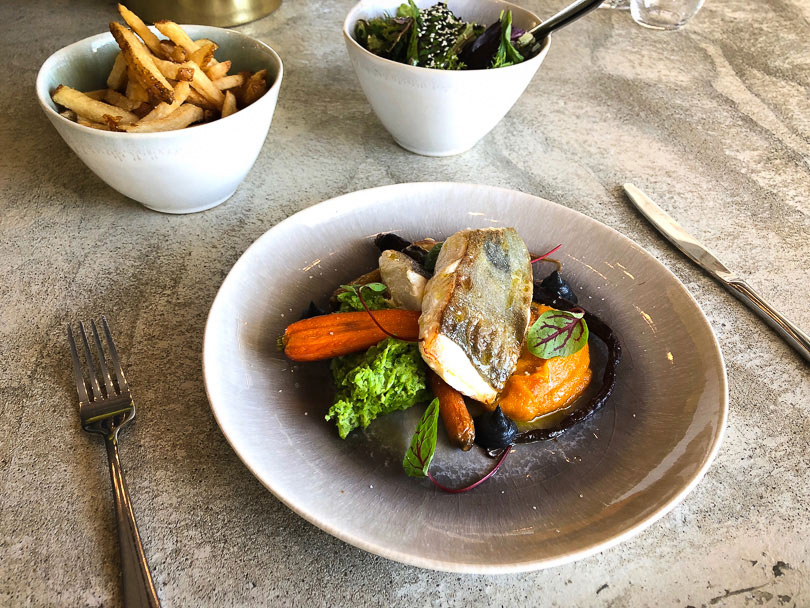 And then came dessert. Our favourite here was undoubtedly the 'chocolate' – milk chocolate mousse, dark chocolate sorbet and mandarin. Again, there aren't big segments of mandarin but rather a couple of small yet full-o-flavour morsels that match so well with chocolate. And there was popping candy, we kid you not. We challenge you not to love a dessert that literally pops in your mouth!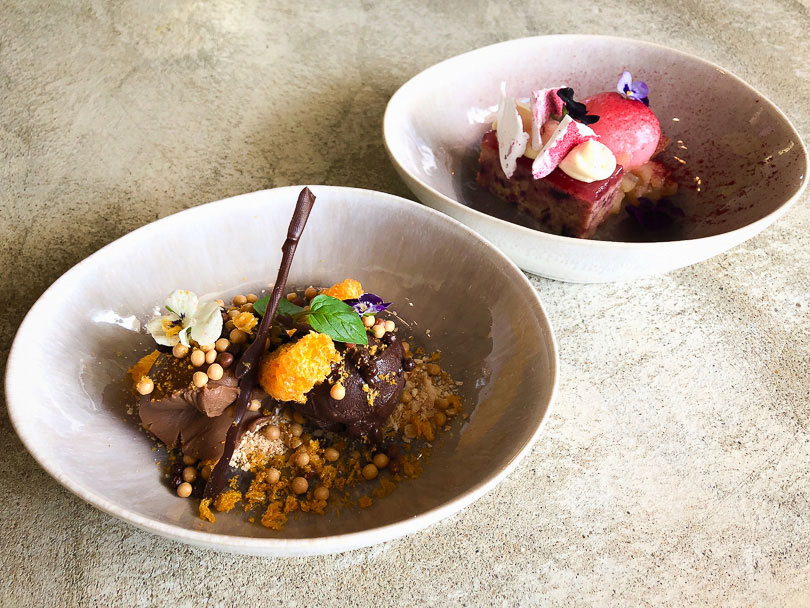 A couple of bonuses are that you can book a table too and they're open 7 days. And if you like a bit of food porn, follow them on Insta and Facebook for a regular fix of gorgeous food pics.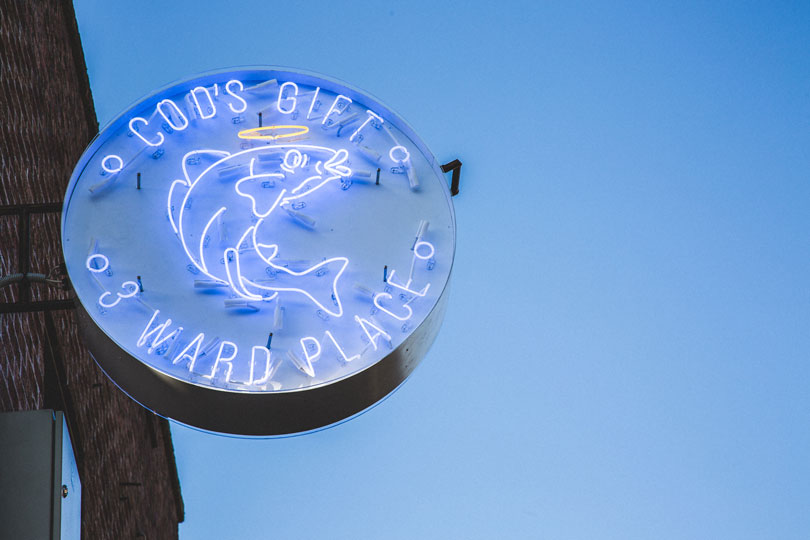 ---
Cod's Gift
Shop 4-6/3 Ward Place, Dural.
Phone: 02 9651 3336   |   info@codsgift.com.au    |   Instagram   |   Facebook
Monday to Sunday – 11am to late.