*** For the latest version of this list see our 2019 edition of the Great Cafes in the Hills here***
We're always disappointed when apparent Sydney wide Top 50 cafe lists fail to mention a single cafe located in North West Sydney. A popular food website released one recently and there was considerable backlash after it failed to capture 'greater' Sydney – there is life outside Surry Hills people! Those from the 'burbs were outraged and one witty commenter hypothesised that the writer's Vesper ran out of petrol by the time it got to Northbridge.
So, given we were neglected, WE'LL provide the list of Best Cafes in the Hills. We had our own views on this but also polled the members of the Hills District Mums Facebook Group to come up with the final list.
Best Overall Cafe – Wildpear Cafe, Dural
This cafe was hands down rated the best cafe by Hills District Mums and for good reason. The food is sensational. Set above a nursery in Dural, this local favourite does a great breakfast, smashing lunch, delicious desserts and a signature rosewater milkshake.  This cafe is always really busy, yet you're never waiting an eternity for your food as they're a well oiled machine!
Best Newcomer – Wolfe & Co, Dural
Wolfe & Co only opened in late 2015 and they've been doing a huge trade since. Locals Caroline and Che, the partnership behind Wolfe & Co, are committed to quality local produce where possible. They source a great deal of it from the Hawkesbury region and grow some themselves. The coffee is great and the food is not only pretty (great for those that love a good Instagram shot) but really good too. The Wolfe Burger is the best burger we have ever tasted – they mince their own meat and the patty is cooked medium. They've just switched to their winter menu but this hit burger is still available thank goodness.
Best Patisserie –  Dolcettini, Dural
There's no doubt that Dolcettini is one of Sydney's finest patisseries. Since 2010, owner Francesco Gulisano has been awarded over 40 medals by the Sydney Royal Fine Food Show including 3 champion titles for best desserts in just 2 years. In 2012, Francesco and his wife (Hills District Mum Bianca) opened a cafe in Dural which recently underwent a refurb to provide more space to sit and eat their amazing desserts, pastries, organic sourdough bread, great coffee and a delicious brunch menu on offer!
The best of the rest
It's pretty darn trendy but very down to Earth and friendly. Great décor is married with excellent coffee and food – there's not much to not like. Located just outside Castle Towers near the buses.
Yellow Brick Cafe, Castle Hill
These guys were recently awarded the most outstanding cafe of the year in the 2016 Sydney Hills Local Business Awards. If you're in the Homemaker Hub then you often require a coffee to recharge or to ponder a serious furniture purchase. Or at least that could be your excuse for a pit-stop at this island cafe. The pops of yellow in keeping with the name are cute, the coffee is excellent, and the almond croissants are sensational! Other mums rave about their fruit scrolls and carrot loaf.
The Tuckshop, Glenhaven
This is a local favourite. The sign above the door make is clear how we feel in the North West of Sydney – 'Greetings from Glenhaven: Where it's not the city and you couldn't care less.' Great coffee, great menu, funky, fun atmosphere and a pretty little park across the road if you're with the kids.
Blends and Brothers, Rouse Hill
A barber shop and café in one – yep, that's right. This great café mixes haircuts and coffee and they do a stirling job at both. The menu is excellent too and it's right next door to a play area in the Rouse Hill Town Centre so you there's a chance to enjoy your coffee in peace and quiet…..maybe.
Youeni Foodstore, Castle Hill
'Eat Well, Live Whole, Enjoy Life' is the mantra of this trendy café located in the heart of the Hills. The Good Food Guide has touted it as one of the best wholefood cafes in Sydney. It's located right on Old Northern Road so if you have a busy toddler it would be best to sit inside.
Longshot Cafe, Beecroft
Owned by a Hills District Mum and her hubby, this place is constantly busy! Their great coffee and delicious food make it a winner. They have a mix of food for breakfast and lunch to suit those wanting to 'eat clean' and those wanting something a little bit naughty.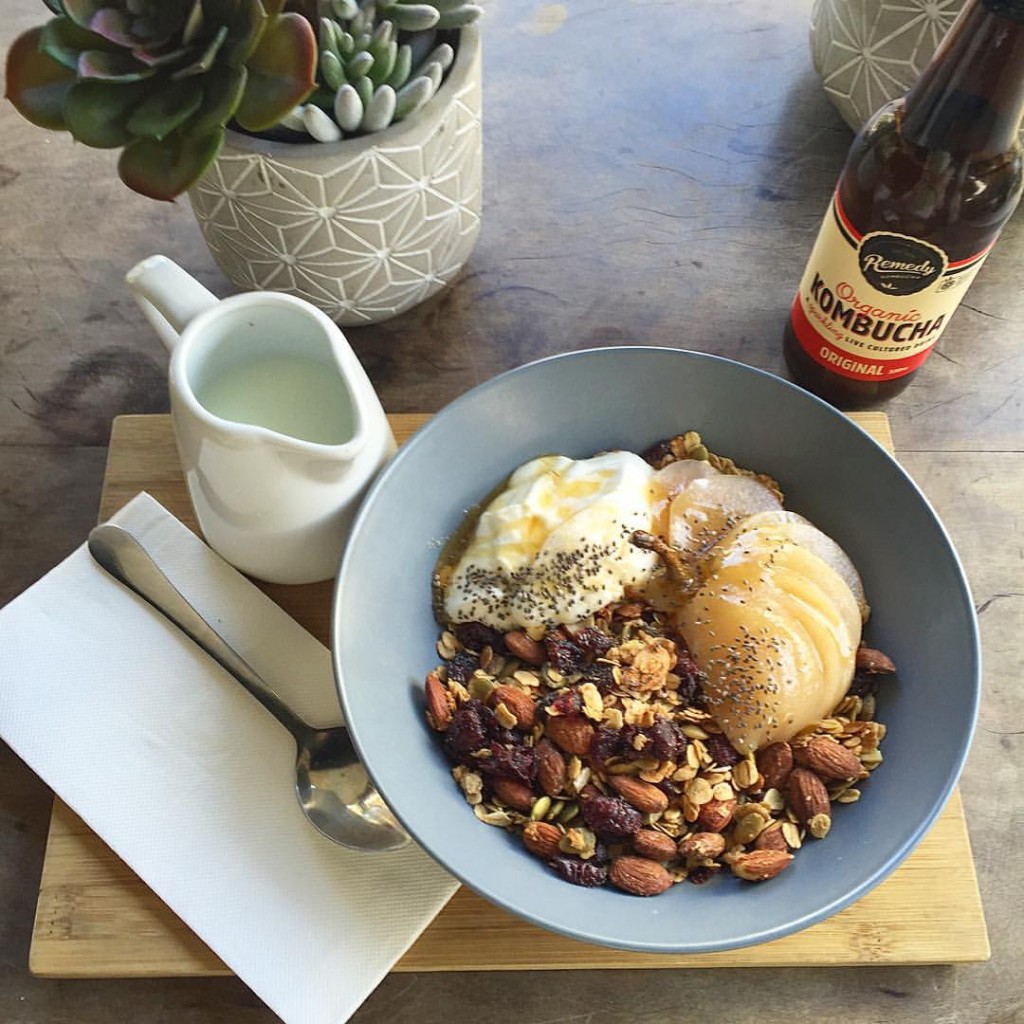 Newcomers to the Hills cafe scene

In Season Wholefood Cafe, Dural
This new cafe brings the wholefood scene to the Hills, with fresh, tasty, colourful, healthy fare! Everything on the menu is made on site, aside from the bread, so they know exactly what goes into their food. This is really important to them, being parents of both a vegan and an anaphylactic. They've developed a menu that can easily accommodate requests and changes, so don't be shy to talk to them about your requirements – be it vegan, coeliac, paleo or just fussy!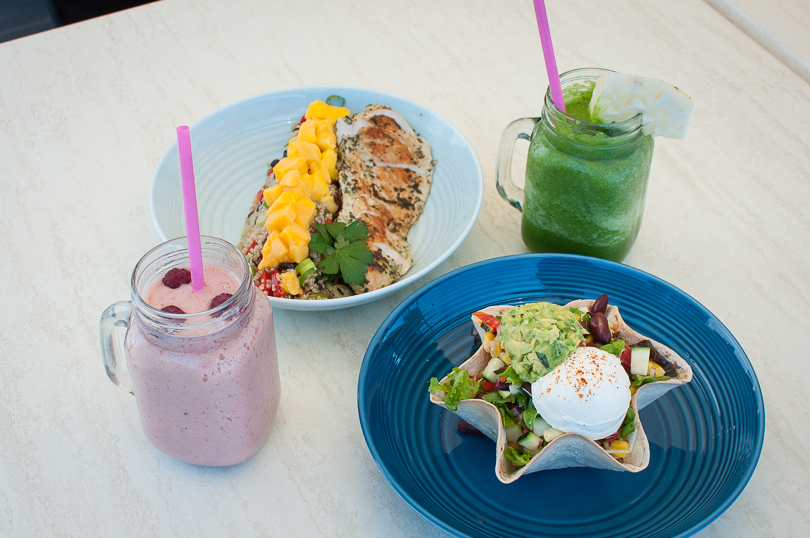 The Hidden Jem, Kenthurst
The mums of Kenthurst and surrounding suburbs have gone nuts for this place – finally, a cool cafe out their way! The team at The Hidden Jem is young and enthusiastic and it gives the cafe a nice buzz to it. They have a cute space for kids with books and colouring. The Toby's Estate coffee is good, the vibe is relaxed and with an experienced kitchen team the food is yum!
The Local Trade, Kellyville
This place has been doing a roaring trade since it opened in 2015 and it's not just because of their location directly outside the kids play area at Kellyville Village. They have great food and coffee and of course those amazing mega milkshakes!
The Local Collective, Galston
This is the newest kid on the block and, like the Hidden Jem customers, locals are cheering that great coffee and a pretty place to meet has come to Galston. The menu is small but we prefer that – it spans breakfast and lunch and they're open at the crack of dawn too. Last time we visited there were four miniature ponies out the front who were out for a coffee with their minders!
The Fig Coffee House, Kenthurst
While the venue itself isn't new, it has undergone a recent reincarnation, with a brand new kitchen team and new menu for winter on its way. The food is fresh, seasonal and flavoursome – we recently sampled the fig and coconut bircher muesli from the new breakfast menu and it was fantastic. Great coffee, plenty of space for prams, a kids menu and an enclosed play area outside suitable for little ones make it a winner for mums. Plus, it's set right next door to a nursery which you can explore later.  This place spans the ages from little ones right through to grandmas.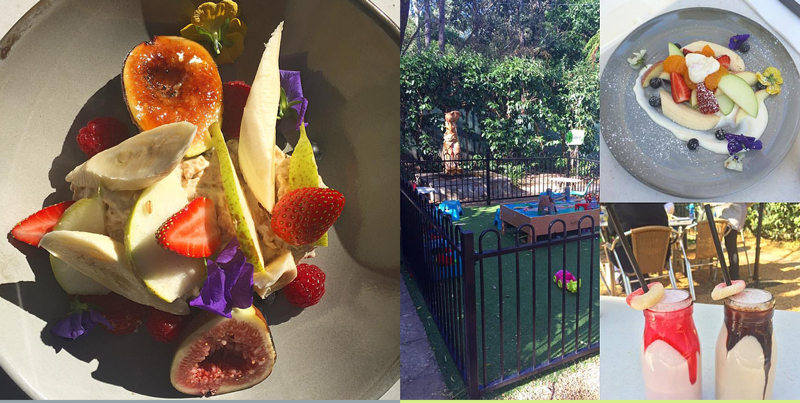 Other favourites among Hills District Mums
Little Rock Cafe, Baulkham Hills
There's nothing too fancy about this place, they just do things well. Good coffee, good food and good service. And it's right next door to the kids play area at Stockland Baulkham Hills, which is a big tick for mums. When we asked Hills District Mums why they love this place, the answer was "Great prices, a decent kids' menu, accommodating staff, yummy unpretentious food and cute play area".
Arthur Street Cafe, Baulkham Hills
Again, this cafe is owned by a Hills District Mum offers great food in a lovely warm atmosphere. The last time we visited we had a cool breakfast tasting plate, letting us sample a little bit of everything yummy from their breakfast menu!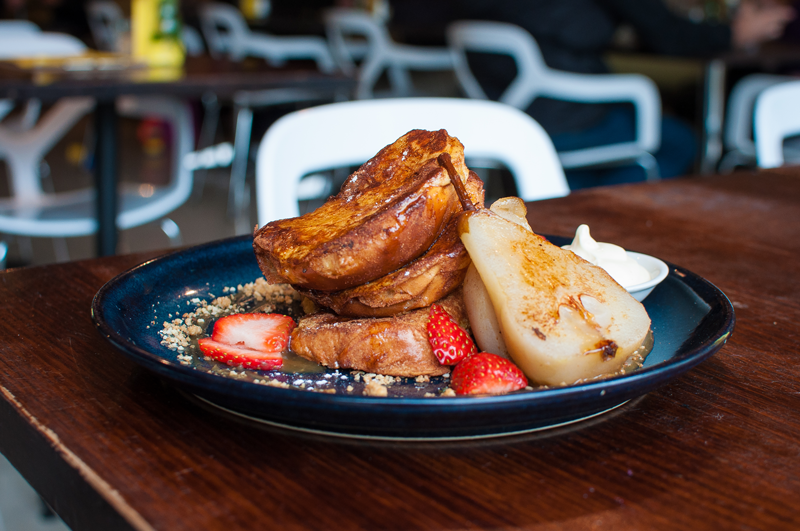 Cafe Els is definitely a favourite among locals in Winston Hills for its great coffee and food, warm service and cool fit out.
This place is known for their pies and pastries and for good reason!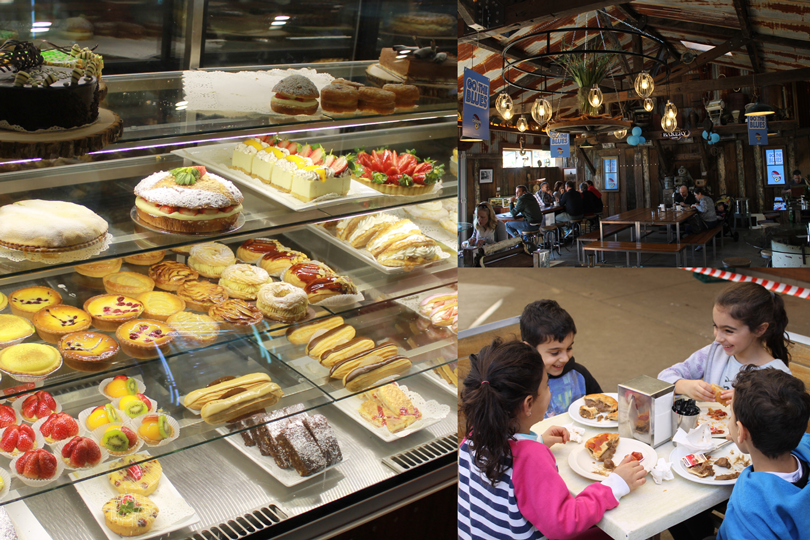 Did your favourite make the list?