We make no secret of the fact that we love good coffee and good food, and that we love it when a fab new café or restaurant opens in the Hills. So things were at fever pitch with the opening of Wolfe & Co in Dural. We'd driven past regularly over the months, the giant picture of a wolf in the window initially piquing our interest.
Then we started following Wolfe & Co on Instagram – that's when we knew it was going to be good! They teased us with a stream of stunning foodie photos. If you're an Instagram fan and into a bit of food porn then be sure to follow them!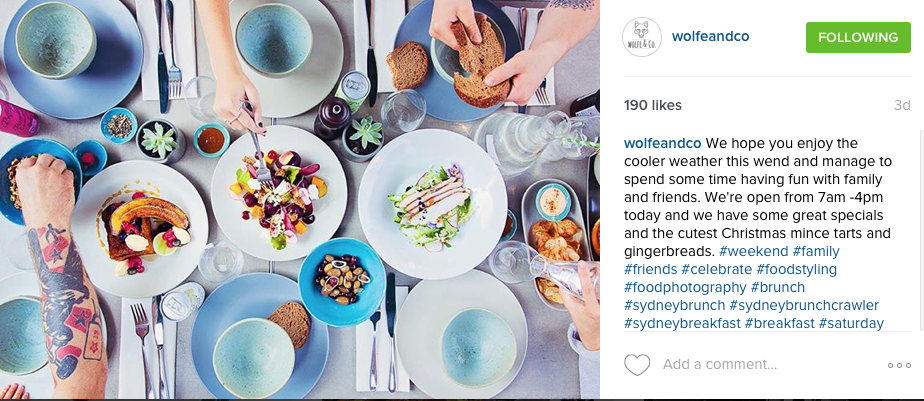 So when they opened a few weeks ago we were there within the hour to check it out! What we loved upon first impression is that it was a comfortable homely café – the interior is fresh, modern and stylish … and this even extends to the bathroom! We're loving the pops of aqua care of the coffee cups, bowls and pot plants. You can picture yourself whiling away a couple of hours reading a good book or enjoying a long lunch with a girlfriend out in the little courtyard. Oh, that's right, we're mums. Better wake up from that dream! But truly, there's a friendly vibe which gets you off to a good start at Wolfe & Co, as does a great Five Senses coffee.
Locals Caroline and Che, the partnership behind Wolfe & Co (and the parents of the gorgeous little 9 month old guy who inspired the café's moniker) are committed to quality local produce where possible. They source a great deal of it from the Hawkesbury region and grow some themselves. The local theme continues in the kitchen with a talented chef who lives locally and also part owns an organic pig farm and an in-house pastry chef who also lives in the area. Both have young families. And with one of Hills District Mums pillars being to 'support local' we're loving this philosophy – that's reason alone to visit!
We were having a 'healthy' day the day we visited, so opted for the Spring Salad (and a coffee obviously). It's a pretty plate oozing with things that are good for you. It appears a simple dish, but looks can be deceiving. There's smoked chicken, zucchini ribbons, broad beans, shaved broccoli, mint, almond and house dressing, all perfectly married together in just the right quantities to make it delicious. You can't help but admire it for a couple of seconds before tucking in.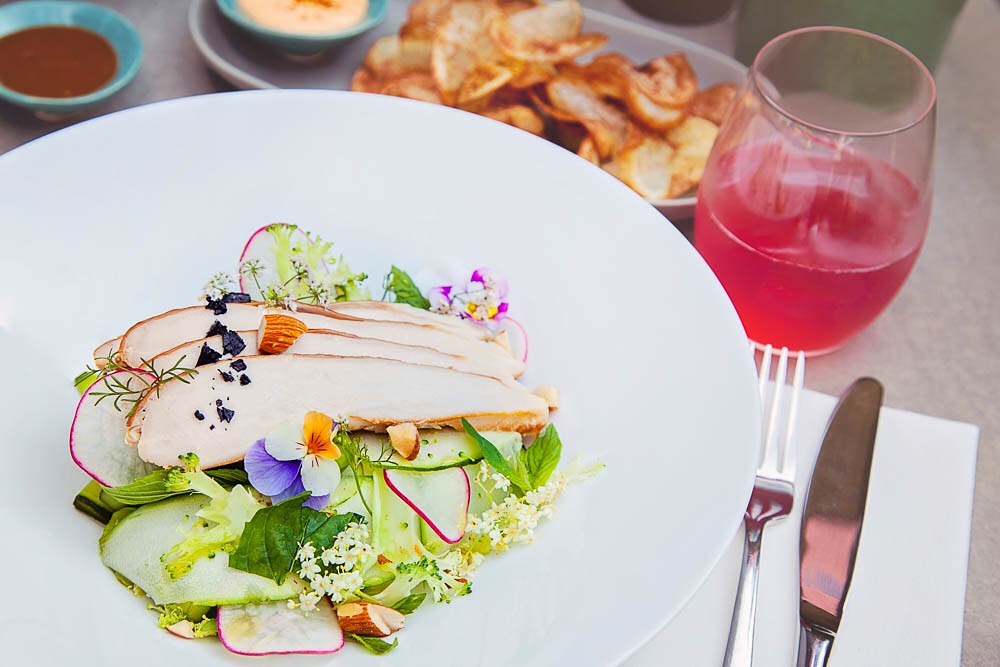 The babycinos are on the house at Wolfe & Co – yay and thanks! And there's a sweet kids menu with toast soldiers and a soft boiled egg and home-made banana popsicles. But to be honest, we'd prefer to visit without our kiddies – or at least the ones that are mobile and will no longer sit happily in a highchair!
Wolfe & Co is onto the mega milkshake phenomenon too, albeit in a more civilised and refined manner which seems fitting. Their two more grown up flavours – lamington and lemon meringue pie – are for those that want to splurge but maintain a semblance of maturity while slurping down their shake!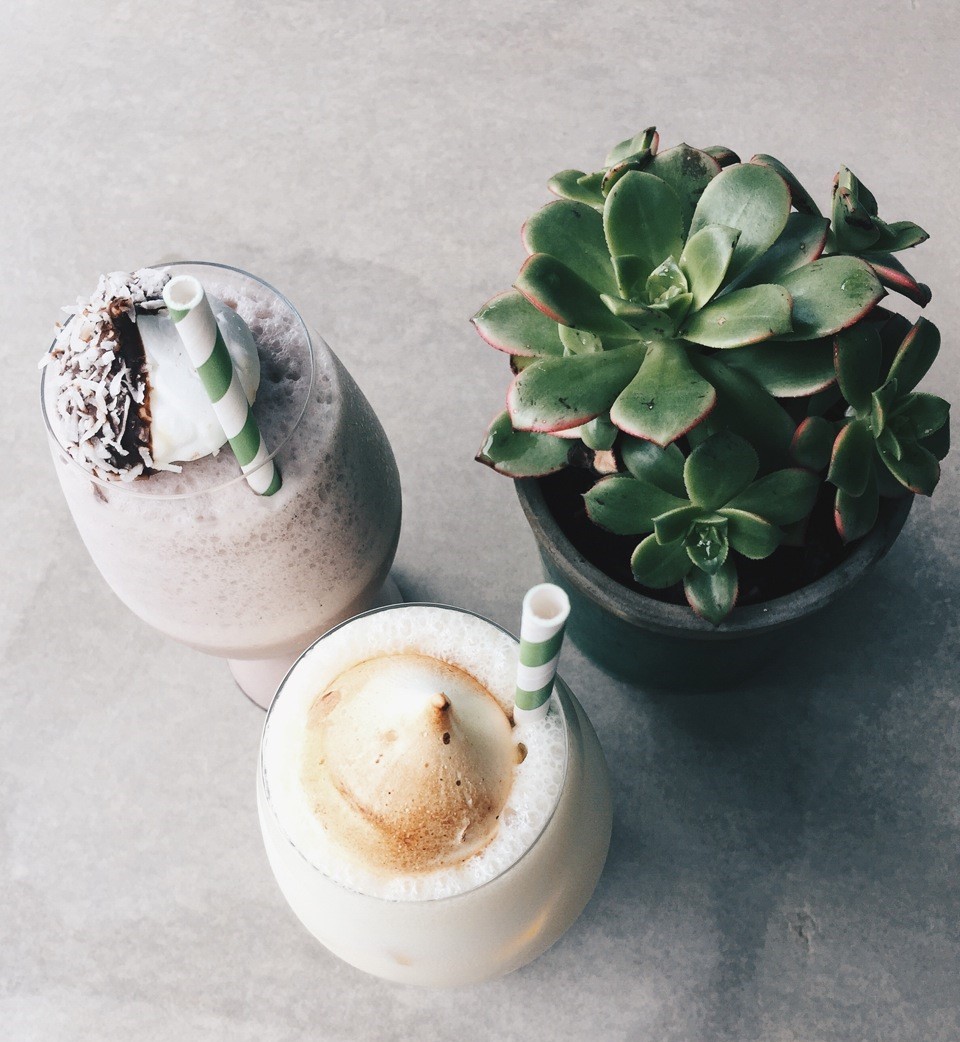 Already, they're listening to their customers and have combined their menus into an all-day one – which works great if you love brunchy things for lunch (like we do!) or vice versa. We're pretty keen to try their breakfast burger with iberico jamon, black truffle, scrambled egg, green shallot, harissa aioli on a milk bun. Wowsers! And then there's the sweets which we're eyeing off too including a mandarin and pistachio cake and a lemon and rosemary cake, both gluten free. So that's at least another two fabulous excuses for visits in the near future!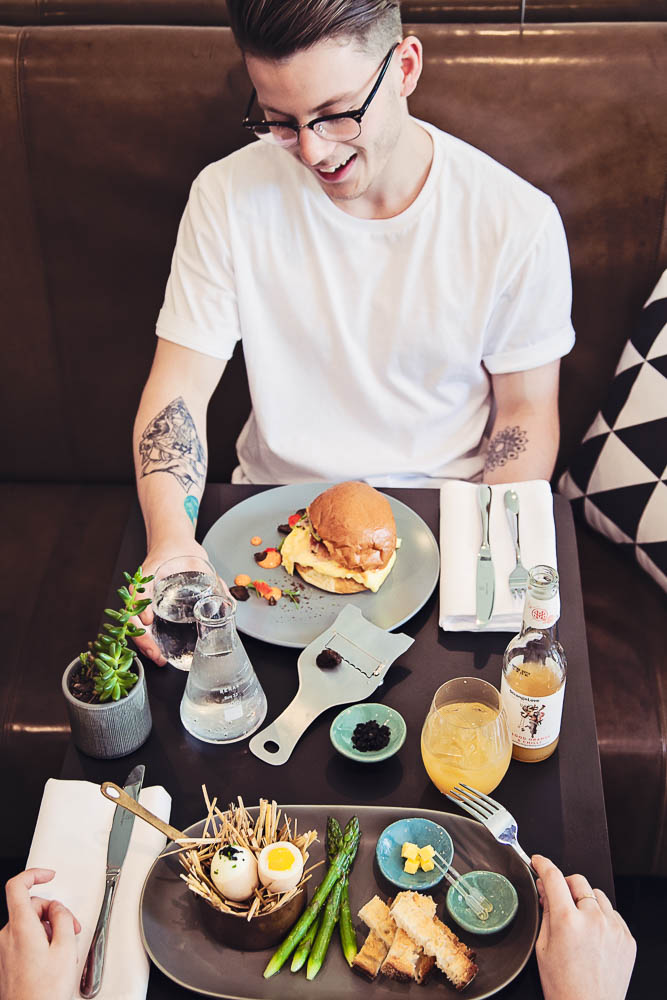 Welcome to the Hills Wolfe and Co – go and visit HDMs!
---
Wolfe &  Co
538 Old Northern Road, Dural