Looking for online learning resources to keep your child's learning on track while not going to school?
Get 25% off Matific Galaxy, a fun & engaging online maths learning platform for kids in K-6! Matific features hundreds of curriculum-aligned activities that focus on teaching core maths skills such as addition, subtraction, multiplication, geometry, data analysis and much more. To redeem this offer visit Matific Galaxy and enter the voucher code 25MGF when you check out. Go to https://bit.ly/2JfdSDK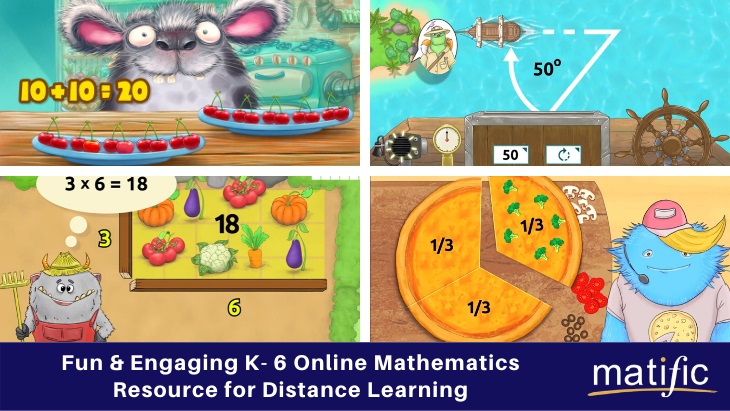 About Matific Galaxy
Matific is an award winning learning program featuring hundreds of fun games covering maths skills from kindergarten through sixth grade.
With Matific Galaxy you can:
Help your child excel in maths – Matific features hundreds of playful interactions called 'episodes'. Your child will enjoy playing our episodes for hours, learning maths in a process of guided self-discovery.
Support your child's individual learning needs – Matific Galaxy understands that each child learns at a different pace. Matific lessons are designed to cater to every child's maths level by providing differentiation across all grades.
Turn screen time into learning time – Matific episodes lay the foundations for a deep understanding of maths concepts and insights, allowing your child to build their maths confidence at their own pace.
Strengthen your child's classroom performance – Teachers love Matific too! Matific is used daily in thousands of schools across the world. All lessons and activities are based entirely on the educational curriculum, making it the perfect practice resource for your child.
Enjoy award winning content, recognised worldwide – Matific is the winner of awards, and recognition from CODiE, SXSWedu, TED, ISTE and BETT for offering maths education at the highest levels of effectiveness and engagement.