This brand new playground has been a hit with locals!  A giant tree house, in-ground trampolines and a flying fox are all part of the award-winning playground set in The Ponds.
"The new park recently won the Playspace Award at the NSW/ACT Parks and Leisure Australia awards, and it's easy to see why," Mayor of Blacktown City, Councillor Stephen Bali said. "It is a tremendous landmark that will be here for years to come.  Contemporary, eco-friendly and unique; children of all abilities will be able to take part in imaginary play. And with the on-site amenities including picnic areas and barbecues, families can now stay and play for longer."
Local residents, including children and parents, were consulted in the design of the play space.  Their suggestions, which included in-ground trampolines, a flying fox and a large slide, were incorporated into the design.
Blacktown mother of three, Julie Redhi, said she loved how the playground catered for children of all ages. "This playground has a lot of diversity: there's the toddler area and play equipment for older kids, which is a bonus when you're on a family day out," Mrs Redhi said. "I've been to a lot of playgrounds in the area and this is one of the best. I'll definitely be coming back here."
Our thoughts:  "There is equipment for all ages and abilities plus it is a fabulous playground for budding Ninja Warriors.". Well worth checking out.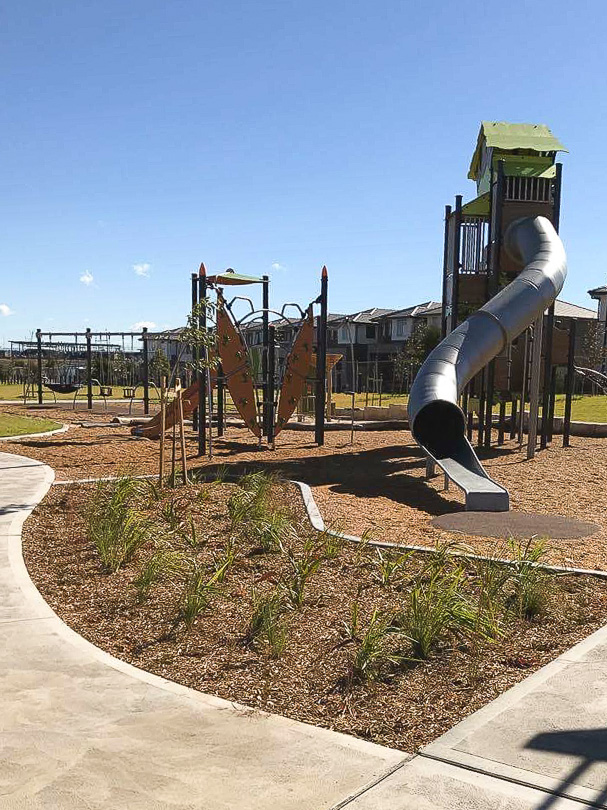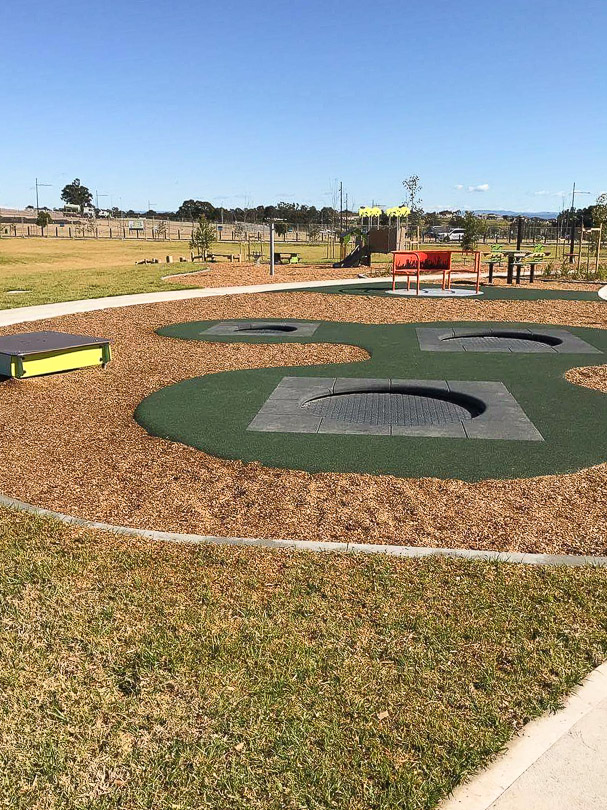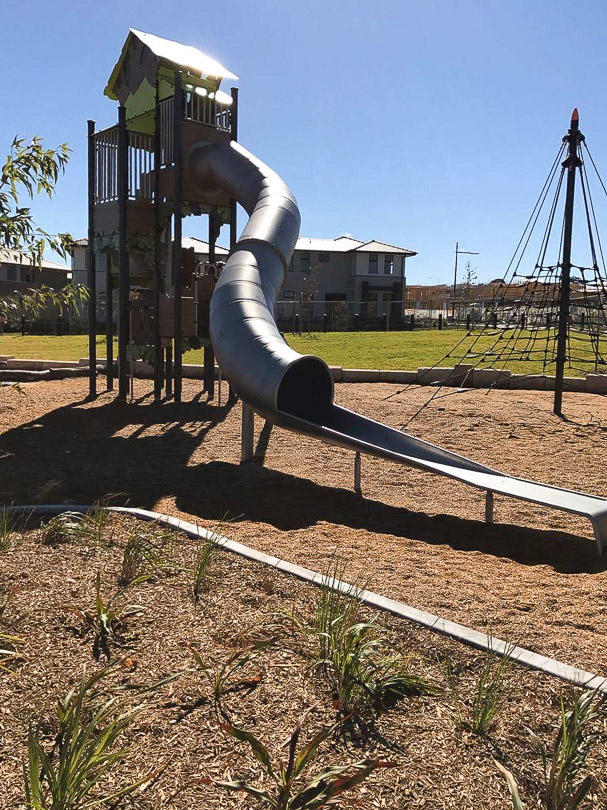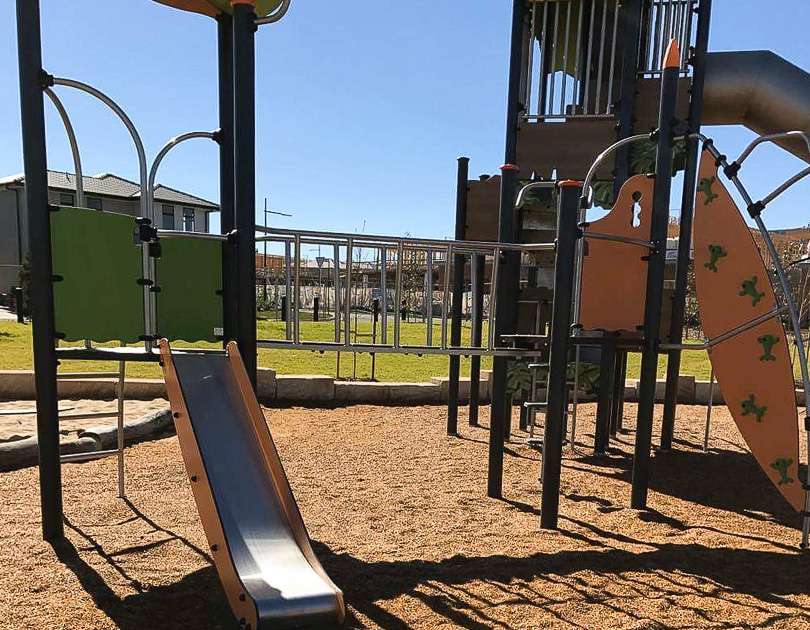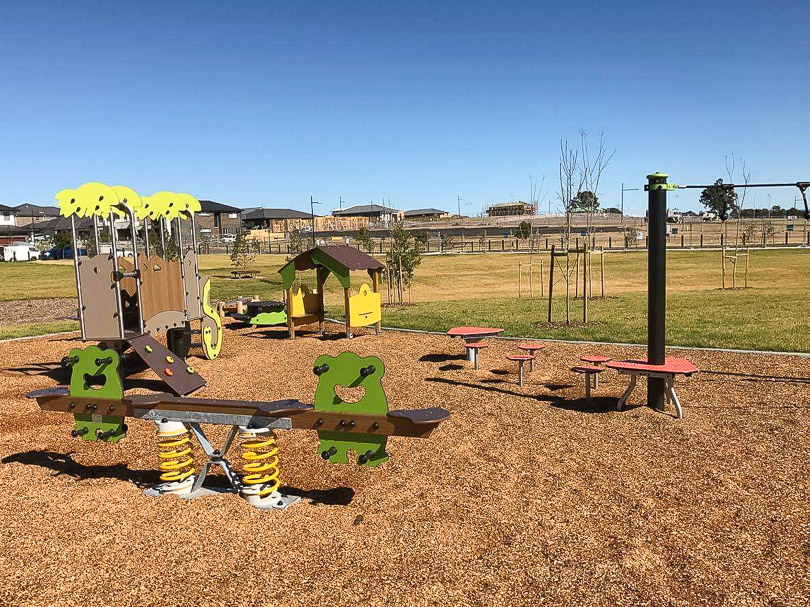 The details:
Where: Piddington Street, The Ponds.
There is no shade and no toilets.