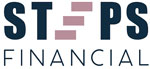 Steps Financial are financial planning company who provides you our clients with a financial health assessment and recommendations to educate, empower and improve your financial circumstances both immediate and in the future.

We will guide you and be there with you step by step.
Other Locations
Turramurra and fully digital, so can see clients anywhere.