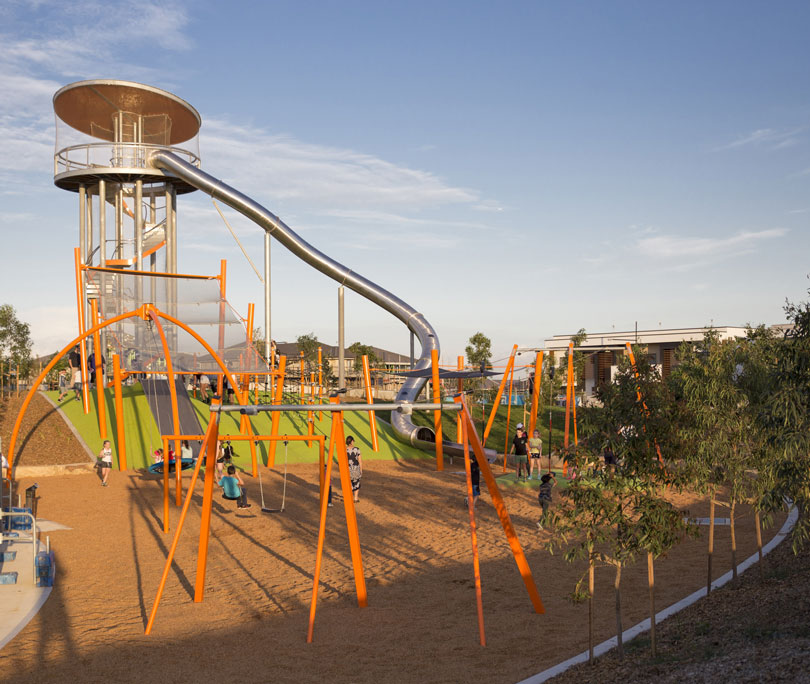 Stockland Altrove has announced today that the 30m tower slide at Hilltop Park is to be moved to a new location.
The statement on their Facebook page reads as follows:
"Following a recent review of operations at Hilltop Park, Stockland and Blacktown City Council have decided to move the tower slide to a new location within the wider region.
The popularity of the tower slide has seen visitor numbers to Hilltop Park exceed management requirements for a local neighbourhood park, particularly in relation to car parking, security and noise impacts for local residents. For this reason we will remove the tower slide in the coming weeks.
The decision to relocate the slide has not been made lightly, but based on consultation with the community and Council we believe it's relocation to a more suitable, regional location is the best outcome. We will seek further community and resident input to design new features for Hilltop Park to replace the tower slide and will share updates on this process in the coming weeks.
The following additional measures will be implemented in relation to Hilltop Park:
– Continued review of the smaller slide, with potential modifications being considered to its design to improve community experience;
– Basketball hoops will be removed and re-installed in a future stage of the Altrove community, with existing court markings modified for multi-purpose use;
– Security will continue to patrol the Hilltop Park at night, with surveillance cameras now also in operation;
– Signage has been installed outlining 'sunrise to sunset' opening hours;
– Continued increased cleaning and maintenance of the park.
Thank you for your patience and understanding during our ongoing review of Hilltop Park play equipment."
---
Other articles that might interest you…..
If you liked this article you should also check out: