School holidays come around quickly and, particularly if you're a working mum, sometimes you need a hand with keeping everyone entertained and stimulated! And this one is the big one, with a minimum 6 weeks to occupy school aged kids! Check out our Summer School Holiday Guide to find out what's available these school holidays in and around the Hills. There's something for everyone so make sure you book in soon!
GET SPORTY AT THE CENTRE DURAL
These holidays, your kids are invited to experience sports in a FUN and engaging environment, learn new skills, make friends and take their game to the next level! The Centre is running half day Netball or Futsal Clinics for kids aged 5-13 years from 20 to 22 January 2021.  These workshops are guaranteed to keep them busy and entertained all morning in a safe and fun environment. Clinics are $50 per day, or book three days to receive discounted rates and a free training shirt. For more information see thecentredural.org.au/sports/holiday-programs/
The Centre is an indoor venue which means play goes ahead in all weather. There is a café on site where you can grab a coffee or a bite to eat before, during or after your kid's activities and plenty of parking. The Centre is a registered Covid safe venue and we take your health and safety seriously. Strict hygiene, sanitisation and social distancing measures are in place. Please see our website for up to date information about our Covid safe policies.
JUMP INTO CARLILE SWIMMING'S HOLIDAY PROGRAM
Does your child need that extra boost with their swimming skills and confidence? Then Carlile Swimming's School Holiday Program is perfect for you. The daily repetition of classes helps children master skills and strokes, and can produce incredible improvements in just one week. This Program suits every age and ability, and is particularly useful for children who are new to swimming or needing some improvement to reach the next level. Carlile Swimming's Swimvac program is a weekly program and it runs for three weeks from 4 January 2021. The cost is $100 for a week.
There are also specialised clinics: Mastering Butterfly and Breaststroke, Dives and Turns or being Carnival Ready. Coaches work with your child on the specific areas they need to improve. These can be booked individually for $23.25 per clinic.
Book at the Carlile pool which suits you:
Carlile Swimming Norwest 9659 7665 | 6 Century Circuit (Norwest Business Park) Baulkham Hills | norwest@carlile.com.au
Cherrybrook 9980 7822 | 33 Shepherds Drive | cherrybrook@carlile.com.au
Carlingford 9872 4477 | Cnr Carlingford & Pennant Hills Road | carlingford@carlile.com.au
HAVE FUN AT QUINN CARE OSHC, KELLYVILLE
Quinn Care OSHC Summer Vacation Care Program is out now!  The program is suitable for primary school aged children and will run before Christmas on Thursday 17 December and Friday 18 December and then throughout January from Monday 4 January to Wednesday 27 January.  Hours are 7am to 6.30pm.
And this summer, incursions are back! There are some fun and exciting new experiences including Taronga Zoomobile and Kung Fu with Dragon Tao. Given it's Summer, the wacky water days are back to cool you off, as well as making some sweet summer treats. Check out the program to see all the fun and new activities planned – CLICK HERE
Book before Friday 4 December to take advantage of the early bird offer of $52. Casual rate $57. For a quote and availability phone 0403 848 267 or email info@quinncare.com.au. (Approved provider for the Child Care Subsidy Scheme.)
Quinn Care OSHC – 8 Diana Ave, Kellyville | Contact: 0403 848 267  |  Website: quinncare.com.au  |  Facebook: Quinn Care OSHC
SCHOOL'S OUT AND FUN IS IN AT THE LITTLE GYM DURAL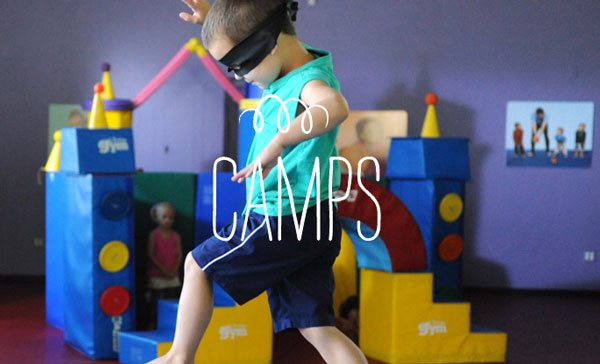 The Little Gym Dural run 3 hours of fun and themed sessions during the school holidays that children (and parents) love! With Christmas and Summer Holidays just around the corner, The Little Gym Dural not only have the children covered, but you the parents too! They will be running limited holiday sessions right before Christmas to give you the extra time to go shopping, prepare your home for the festivities to come or even put your feet up and enjoy a glass of wine. You will even see we have a special Parent's Survival Night (PSN) scheduled on the Monday right before Christmas from 4 to 7pm as an extra opportunity for you! The sessions will also run throughout January 2021.
Full details on the schedule for Dural can be found here. Book online or call the team as spaces are limited.
Contact: Dural 8443 0160  |  Website: dural.thelittlegym.com.au  |  Facebook: The Little Gym Dural
GET ACTIVE AT SYDNEY HILLS GYMNASTICS
The Sydney Hills Gymnastics Holiday Program is designed for kids aged 4 to 13 to keep them fit, happy and healthy and of course to have fun! Gymnastics sessions include trampolines, trapezes, bars and rolls, flexibility, coordination, strength, cartwheels and more. There are half days, full days and long days to fit in with parents' busy schedules and the sessions are available both before and after Christmas. There's now even an EARLY DROP OFF option between 7.45am and 8.25am. Castle Hill and Bella Vista locations. Find out more and book for the upcoming school holidays here.
GET SCIENTIFIC WITH NUTTY SCIENTISTS
Nutty Scientists® Australia Holiday Workshops are an innovative form of "edutainment" (entertainment + education). Combining fun with learning, the workshops use interactive, hands-on methods to teach a variety of scientific concepts to kids. Their upcoming holiday workshops are designed to encourage your child to think like a Forensic Detective, Doctor, and an Astronaut. The January workshops will be held in Kellyville (Wrights Road Community Centre) and Castle Hill (Castle Hill Cultural Centre). Find out more here.
Contact: 0401 169 649   |   Website: nuttyscientists.com/sydney | Email: sydney@nuttyscientists.com
EMPOWER KIDS WITH DISABILITIES AT MCCALL GARDENS
McCall Gardens has an awesome school holiday program for children and teens with a disability. :
Tuesday 5 January 2021 – Cooking Class
Wednesday 6 January 2021 – Music Therapy
Thursday 7 January 2021 – Water play Day
Tuesday 12 January 2021 – Art/Craft Day
Wednesday 13 January 2021 – Picnic BBQ
Thursday 14 January 2021 – Sports Day
Tuesday 19 January 2021 – Lego Party
Wednesday 20 January 2021 – Science Day
Thursday 21 January 2021 – Disco
The sessions run from 10am to 2pm with the option to request additional hours and days of support. All sessions will be as COVID safe as possible and activities focus on creativity, health and fitness, skill building and sensory stimulation all while having fun!
Spaces are limited so please apply at your nearest convenience.
Contact McCall Gardens to find out more: Email admin@mccallgardens.org.au | Phone: 02 9679 1031 / 0438 213 328 | 10-32 Terry Road, Box Hill, NSW 2765
GET YOUR HEAD IN THE GAME AT THE HORNETS ACADEMY HOLIDAY CAMPS
Experience the Hornets Academy Holiday Camp difference! Their passionate, positive and professional coaches can help your child become a better basketball player and a more inspired athlete. Their camps provide the perfect environment to improve skills, meet new friends and have fun during the school holidays! They hold camps for all ages at the Hills Hornets Basketball Stadium in Castle Hill. Suitable for children aged 5 years all the way up to teenagers, from beginners through to more experienced players. Find out more here.
EXPERIENCE SOMETHING DIFFERENT WITH CRYSTALLINE CHILDREN'S WORKSHOPS
Crystalline Children's Workshops are running from 11 to 22 January 2021.
Monday 10-1pm: Wand making and learning about crystal meditation.
Tuesday 12:30-3:30pm: Mosaic on picture frames and coasters and grouting.
Wednesday 10-1pm: Mask making with Indigenous art.
Thursday 10-1pm: Essential oils and creating own essence.
Friday 12:30-3:30pm: Baking cupcakes and decorating plus on the second Friday, tie dying.
All materials are provided. 10 children per class. Cost is $100 per day. Classes are held at home studio.
Please visit our Facebook page for more info or call Shahereen on 0416 122 915. Workshops may vary due to facilitators; any changes will be notified ahead of time and alternate workshop will be in place.
MINDFULNESS DRAWING WITH PROFESSIONAL ILLUSTRATOR JORDAN MORPETH
Join the professional illustrator for a school holiday workshop in December where you'll learn some character design basics, create a character collectively, receive some one-on-one feedback and incorporate some stress-relieving mindfulness practices through drawing. Kids and parents both welcome! Find out more here.
GIVE YOUR CHILD A BREAK THIS SUMMER AT CRU CAMPS
Give your child the best break with CRU Camps this summer! 29 activity-packed camps for Yrs K-12. Sailing, rock climbing, laser tag, surfing, abseiling, stand up paddleboarding, paint wars, craft, BMX riding, gaming, sports, Year 12 study + more! Day camps and residential camps available. Find out more here.
LEARN MANDARIN WITH ANGSANA EDUCATION IN NORTH ROCKS
Go on an adventure, jump into favourite stories and explore the world with beloved characters. For the older children, there will also be drama activities and games. The teachers at Angsana are excited to bring your adventure to life through imaginative play and activities! All while learning Mandarin! Bookings for January workshops can be made online at angsanaeducation.com/january-2021-school-holiday-program