It seems like the kids just got back into school… and now they're on holidays again soon! If you need a helping hand over the break, a school holiday workshop or camp is a lifesaver. Many have been on hold due to COVID but now they're back and looking forward to welcoming lots of Hills kids! There's all kinds of fun, so treat the kids (and yourself) to one!
BE A ZOOKEEPER FOR A DAY AT FEATHERDALE SYDNEY WILDLIFE PARK
The Featherdale Sydney Wildlife Park's Zookeeper for a Day Program is for children aged 8 to 13 years old and will be held on Monday 28 September, Friday 2 October, Tuesday 6 October and Thursday 8 October 2020.
Little keepers will be accompanied by Featherdale keepers and the education officer for a range of activities around the park from 9am – 3pm. They'll make friends with a variety of animals, learn about their specific diets, participate in enrichment programs to educate and engage the animals and most importantly, find out more about the conservation projects Featherdale is involved with. The Zookeeper for a Day is fully supervised by qualified education officers and keepers, and morning tea, lunch and water is provided.
Booking is essential and spots fill up quickly. For more information and to book your tickets visit: http://bit.ly/ZookeeperatFeatherdale
GET BACK IN THE POOL AT CARLILE SWIMMING'S HOLIDAY PROGRAM
Does your child need that extra boost with their swimming skills and confidence? Then Carlile Swimming's School Holiday Program is perfect for you. The daily repetition of classes helps children master skills and strokes, and can produce incredible improvements in just one week. This Program suits every age and ability, and is particularly useful for children who are new to swimming or needing some improvement to reach the next level.
Carlile Swimming is running its popular Swimvac program at their Norwest pool and all families from the Hills area are welcome. The program will run from Monday 28th September to Friday 2nd October. The cost is $94.30. To book your child's spot, please contact the pool today!
Carlile Swimming Norwest 9659 7665 | 6 Century Circuit (Norwest Business Park)
SCHOOL'S OUT AND FUN IS IN AT THE LITTLE GYM DURAL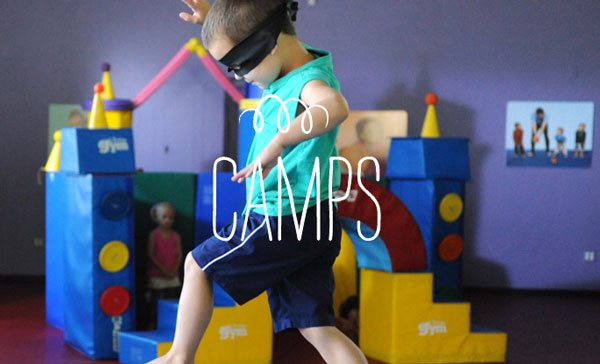 The Little Gym Dural run 3 hours of fun and themed sessions during the school holidays that children (and parents) love!
Traditionally, October marks The Little Gym Dural's birthday. Due to COVID restrictions, they are celebrating in a different way with a The Little Gym Dural turns 5 themed week of activities!
The Little Gym is a COVID safe business and has implemented many new processes to ensure the health and safety of all members and guests. They do ask that parents provide an allergen free snack for their child along with a clearly labelled water bottle and the Instructors will take care of the rest!
Full details on the schedule for Dural can be found here. Book online or call the team as spaces are limited.
Contact: Dural 8443 0160  |  Website: dural.thelittlegym.com.au  |  Facebook: The Little Gym Dural
LIFT, FLIP AND FLY WITH AERIALFIT
AerialFit's School Holiday Workshops run for both full or half days and are a great way to entertain the kids aged 5 to 15 years old during holidays with a variety of activities to challenge both their mind and body. The Lift, Flip, Fly workshop includes aerial silks, aerial hammock, aerial hoop and static trapeze. Plus some acro, yoga and flexibility focused exercises. For more information and to register visit aerialfit.com.au/aerial-programs/school-holiday-programs or you can call 8906 3208.
BOUNCE INTO SCHOOL HOLIDAYS AT THE HORNETS ACADEMY HOLIDAY CAMPS
Experience the Hornets Academy Holiday Camp difference! Their passionate, positive and professional coaches can help your child become a better basketball player and a more inspired athlete. Their camps provide the perfect environment to improve skills, meet new friends and have fun during the school holidays! They hold camps for all ages at the Hills Hornets Basketball Stadium in Castle Hill. Suitable for children aged 5 years all the way up to teenagers, from beginners through to more experienced players. Find out more here.
GET ACTIVE AT SYDNEY HILLS GYMNASTICS
The Sydney Hills Gymnastics Holiday Program is designed for kids aged 4 to 13 to keep them fit, happy and healthy and of course to have fun! Gymnastics sessions include trampolines, trapezes, bars and rolls, flexibility, coordination, strength, cartwheels and more. There are half days, full days and long days to fit in with parents' busy schedules. There is now even an EARLY DROP OFF option between 7:45am and 8:25am. Castle Hill and Bella Vista locations. Find out more and book for the upcoming school holidays here.
GET SPORTY AT THE CENTRE DURAL
These holidays, your kids are invited to experience sports in a FUN and engaging environment, learn new skills, make friends and take their game to the next level! The Centre, are running half day Netball or Futsal Clinics for kids aged 6-13 years, which will keep them busy and entertained all morning in a safe and fun environment. Clinics are $45 per day, or book all three days to receive discounted rates and a free training shirt.
For preschool kids aged 4-5 years, they are running a multi-sport program which introduces them to the joy of movement and gives them a taste of many different sports and activities. Preschool clinics are $40 per day, or book all three days to receive discounted rates and a free t-shirt.
For more information see thecentredural.org.au/sports/holiday-programs/.
The Centre is a registered COVID safe venue and they take your health and safety seriously. Strict hygiene, sanitisation and social distancing measures are in place. Please see the website for up to date information about The Centre's COVID-safe policies.
EMPOWER KIDS WITH DISABILITIES AT MCCALL GARDENS
McCall Gardens has an exciting school holiday program for children and teens with a disability. There are four days of fun planned for the Spring School Holidays:
Tuesday 29 September 2020 – Arts, Crafts and Games.
Thursday 1 October 2020 – Treasure Hunt.
Monday 5 October 2020 – Baking Day.
Thursday 8 October – Outdoor Activity Olympics.
The sessions run from 10am to 2pm with the option to request additional hours and days of support. All sessions will be as COVID safe as possible and activities focus on creativity, health and fitness, skill building and sensory stimulation all while having fun!
Contact McCall Gardens to find out more: Email admin@mccallgardens.org.au | Phone: 02 9679 1031 / 0438 213 328
BOP TILL YOU DROP THESE SCHOOL HOLIDAYS
Did you know Bop till you Drop have been running School Holiday Workshops for the past 17 years? And they must be doing something right as they won The Peoples Choice award for 'Best School Holiday Provider' last year!  They want the children to enjoy themselves in their holidays, however they also want them to grow and learn something new about performing arts and about their own personal growth. Their school holiday program consists of six, 45-minute classes per day. These classes include DANCING, SINGING, ACTING, as well as CRAFT, MAGIC and SCIENCE. Bop till you Drop is a registered Covid19 Safe business. They have a Covid19 Safe plan from Service NSW as well as our own plan which can be viewed here.  All classes have been modified to minimise the use of sharing. For example, every child will receive their own individual activity pack, pencils, paper, etc, instead of sharing with others. The children will also make their own microphones rather than sharing.
Due to Covid19 restrictions we are limited on the number of children we can accept into the program, so please don't wait too long as we would hate for you to miss out.
The Castle Hill program will be held on Tuesday 6 October and Wednesday 7 October from 9am to 3.30pm (extended hours 8am to 5pm optional extra).  It is suitable for children aged 5 years to 12 years. You can find out more and book here.
Phone: 1300 13 03 13 | Email:info@boptillyoudrop.com.au | Website: www.boptillyoudrop.com.au/school-programs | Facebook: https://www.facebook.com/boptillyoudrop/