The Winter School Holidays are coming up! Some families will be heading off to the snow, while others may be escaping to warmer climates. But if you're staying home, you'll have a full two weeks to entertain the kids. Luckily there are some great school holiday programs on offer in and around the Hills. Check out our Winter School Holiday Guide to find out what's available these school holidays to keep everyone entertained and stimulated. There's something for everyone so make sure you book in soon!
GET TECHNICAL WITH SKILL SAMURAI
If your child is loves technology, devices and gaming, then they'll love the Skill Samurai school holiday program! Skill Samurai has 15 world-class programs featuring:
Robotics: Build and Program a Mars Rover
Minecraft Coding (Java)
Roblox Coding (Lua)
Coding is the language of the future that all kids should learn! In fact, learning computer programming helps kids boost exam grades, confidence and resilience. Book early as there are only 20 Places available daily. Learn more or call 1300 726 872.
---
SCHOOL'S OUT AND FUN IS IN AT THE LITTLE GYM DURAL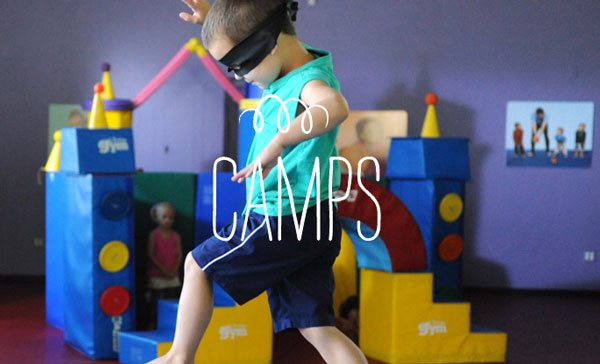 The Little Gym Dural runs 3 hours of fun, themed sessions during the school holidays that children (and parents) love! We are sure the kids are excited to meet up with some friends during the upcoming school holiday break and where better than a COVID Safe environment.  The Little Gym Dural school holiday camps suit children aged 3 years to 8 years and include a mix of supervised free play, structured group activities, arts and crafts and even time to re-energise with snack time. There are also the Skill Thrill sessions for child aged 6 years to 12 years.  These sessions involve development of gymnastic skills, mixed in with free play and games.  All skill levels are welcome. They even have have a special Parent's Survival Night (PSN) scheduled on Friday 2 July from 4 to 7pm as an extra opportunity for you to schedule in a well deserved date night! Spaces are limited and their sessions do book out! Bookings are essential.
Full details on the schedule for Dural can be found here. Book online or call the team on 8443 0160.
---
EMPOWER KIDS WITH DISABILITIES AT MCCALL GARDENS
McCall Gardens has an awesome school holiday program for children and teens with disability. Running in two separate groups for kids aged 5-12 years and 12-17 years.
The sessions, which are NDIS funded, run from 9am until 3pm with the option to request additional hours and days of support. All sessions will be as COVID safe as possible and activities focus on creativity, health and fitness, community outings, skill building and sensory stimulation all while having fun!
Spaces are limited so register soon. Contact McCall Gardens to find out more: Email admin@mccallgardens.org.au | Phone: 02 9679 1031 / 0438 213 328 | 10-32 Terry Road, Box Hill, NSW 2765
---
GET YOUR GROOVE ON WITH THE STAGE DOOR PERFORMING ARTS 
Does your child love to dance? Then they'll love The Stage Door Performing Arts School Holiday Workshop! The 2-day program is suitable for all ages and abilities and gives students the opportunity to try a range of different styles including Jazz, Hip Hop, Acrobatics, Musical Theatre and Contemporary. Stage Door operates out of professional dance studios located in Norwest and Rouse Hill Town Centre and have a 25 year reputation for its all-inclusive, values-based culture.
The Holiday Workshop will be held at the Norwest Studio on Monday 5 July and Tuesday 6 July from 9am to 4pm. The cost is $65 for one day, or $120 for two days. Lunch orders available from on-site café.
Call them on 1800 4 DANCE or email info@tsdperformingarts.com.au to book your spot as space is limited and will sell out!
---
HAVE FUN WITH KIDS CIRCLE 
If your child loves variety and is in school-age (Kindy to Year 5), then they are sure to love Kids Circle's School Holiday Program. Their full-day program consists of 2 sessions combining Arts and Crafts (Painting on Canvas), Baking and Decorating (Cupcake Fiesta), Dance (Disco Party) and Science fun (Slime Time).  Workshops run from 9 am to 4 pm and will be held at their Baulkham Hills venue on Monday 28 June and Tuesday 29 June.  There are also programs running in Chatswood, Hornsby and Lindfield..
Early Bird rates until 6 June plus there is an extra discount when booking two or more days for the same child. Creative Kids vouchers accepted. Check their website for discounts and details.
They have limited availability! Book now and don't miss out: January and April program SOLD OUT.  Book online:  www.kidscircle.com.au | For any queries, email enrolments@kidscircle.com.au or call 0468 354 372 / 0405 195 225.
---
BOP TILL YOU DROP THESE SCHOOL HOLIDAYS
Are you looking for a program with a difference? Bop till you Drop has been running School Holiday Workshops for the past 18 years. And they must be doing something right as they won 2019 People's Choice award for 'Best School Holiday Provider'! Suitable for 5 – 12 year olds, they want the children to enjoy themselves, however they also want them to grow and learn something new about performing arts and about their own personal growth. Their professional teachers will run a structured program consisting of six, 45-minute classes per day. These classes include DANCING, SINGING, ACTING, as well as CRAFT, COOKING and SCIENCE.  On the last day the children will perform in a concert, so you can witness all their newfound talents. This is an important part to increasing their self-confidence and public speaking skills as well as giving them a huge sense of accomplishment.
The Castle Hill Program will be held Tuesday 6 July and Wednesday 7 July 2021 from 9am to 3.30pm (extended hours 8am to 5pm optional extra). To book, fill in this booking form. Enter coupon code 'HILLSHOL20' for $15.00 OFF. Creative kids vouchers are welcome. Don't wait, the April program SOLD OUT! Phone: 1300 13 03 13 | Email:info@boptillyoudrop.com.au | Website: www.boptillyoudrop.com.au/school-programs  
* 'HILLSHOL20' offer applies to 2-day bookings only, not to be used with any other offer, except Creative Kids Voucher.
---
BECOME A ZOOKEEPER FOR A DAY AT FEATHERDALE SYDNEY WILDLIFE PARK
***SOLD OUT FOR WINTER 2021*** Featherdale Sydney Wildlife Park's Zookeeper for a Day Program is perfect the little animal lover in your life! There are three tailored Zookeeper for a Day programs. The Junior Zookeeper for a Day for ages 8-13 years will be held on Monday 28 June. The NEW Team TEEN Zookeeper for a day for ages 12 – 16 will be held on Wednesday 30 June.  And there is now a new Inclusive Zookeeper for a Day program to be held on Tuesday 6 July which is a dedicated session perfect for kids aged 8-13 years with special needs and their carers,
In all three programs, little keepers will be accompanied by Featherdale keepers and the education officer for a range of activities around the park for the day. They'll make friends with a variety of animals, learn about their specific diets, participate in enrichment programs to educate and engage the animals and most importantly, find out more about the conservation projects Featherdale is involved with. The Zookeeper for a Day program is fully supervised by qualified education officers and keepers, and morning tea, lunch and drinks are provided.
Booking is essential as spots fill up quickly! For more information and to secure your child's place visit The Featherdale Website.
---
GET ACTIVE AT THE CENTRE DURAL
These holidays, your kids are invited to experience sports in a FUN and engaging environment, learn new skills, make friends and take their game to the next level! The Centre in Dural is running half day (9am – 12noon) Netball and Soccer Clinics for kids aged 6-13 years. These workshops are guaranteed to keep them busy and entertained all morning in a safe and fun environment while building sporting skills that will last a lifetime. Clinics are $50 per day, with discounted rates available if you book multiple days. For more information see thecentredural.org.au/sports/holiday-programs/. Holiday clinics will be running Wednesday 30 June to Friday 2 July and Wednesday 7 July to Friday 9 July.
These holidays Inflatable World Dural is launching at The Centre!! It will be open every day, stay tuned for further information closer to the time.
The Centre is an indoor venue which means the program goes ahead in all weather. There's a café on site where you can grab a coffee or a bite to eat before, during or after your child's activities and there's plenty of parking. The Centre is a registered Covid safe venue and it takes your health and safety seriously. Strict hygiene, sanitisation and social distancing measures are in place. See the website for up to date information about its Covid safe policies.
---
BEND AND FLEX AT SYDNEY HILLS GYMNASTICS
The Sydney Hills Gymnastics School Holiday Program is designed for kids aged 4 to 13 to keep them fit, happy and healthy and of course to have fun! Gymnastics sessions include trampolines, trapezes, bars and rolls, flexibility, coordination, strength, cartwheels and more. There are half days, full days and long days to fit in with parents' busy schedules. There's even an EARLY DROP OFF option between 7.45am and 8.25am. Castle Hill and Bella Vista locations. Find out more and book for the upcoming school holidays here.
---
GET SPORTY WITH CRU CAMPS
If you have a sport-obsessed child, this is the ultimate week-long holiday camp for them, packed with cricket, soccer, touch footy, basketball, tennis, volleyball, badminton, netball and heaps more! For more information to book click here.