Check out our Winter School Holiday Guide to find out what's available these school holidays. There's something for everyone so make sure you book in soon!
GET YOUR GROOVE ON WITH THE STAGE DOOR PERFORMING ARTS

Does your child love to dance? Then they'll love The Stage Door Performing Arts School Holiday Workshop! The 2-day program is suitable for all ages and abilities and gives students the opportunity to try a range of different styles including Jazz, Hip Hop, Acrobatics, Musical Theatre and Contemporary. The Stage Door Performing Arts operates out of professional dance studios located in Norwest Business Park and Rouse Hill Town Centre with a 25 year plus reputation for its all-inclusive, values-based culture.
The Holiday Workshop will be held at the Norwest and Rouse Hill Town Centre Studios on Wednesday 13 July and Thursday 14 July from 9am to 4pm.
Book online: tsdperformingarts.com.au, call them on 1800 4 DANCE or email info@tsdperformingarts.com.au to book your spot as space is limited and will sell out!
TSD is an approved Active Kids, Creative Kids and NDIS Provider.
---
SCHOOL'S OUT AND FUN IS IN AT THE LITTLE GYM DURAL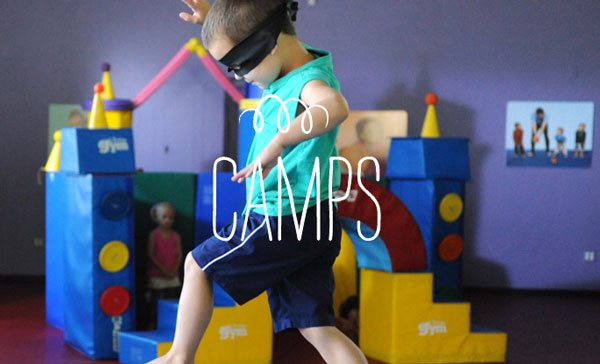 The Little Gym Dural runs 3 hours of fun, themed sessions during the school holidays that children (and parents) love!   Camps suit children aged 3 to 8 years and include a mix of supervised free play, structured group activities, arts and crafts and even time to re-energise with snack time.  Skill Thrill sessions are for children aged 6 to 12 years.  These sessions involve development of gymnastic skills, mixed in with free play and games. All skill levels are welcome.  They even have a special Parent's Survival Night (PSN) scheduled on the 9 July from 5 to 8pm as an extra opportunity for you to schedule a well deserved date night! Spaces are limited and their sessions do book out! Bookings are essential.
Full details on the schedule for Dural can be found here. Call the team to book your spot as spaces are limited.
Contact: Dural 8443 0160  |  Website: dural.thelittlegym.com.au  |  Facebook: The Little Gym Dural
---
GET SPORTY AT THE CENTRE DURAL
Your kids are invited to experience sports in a FUN and engaging environment, learn new skills, make friends and take their game to the next level! The Centre in Dural is running half day (9am – 12noon) Netball and Soccer Clinics for kids aged 6-13 years. These workshops are guaranteed to keep them busy and entertained all morning in a safe and fun environment while building sporting skills that will last a lifetime.
Clinics are $55 per day, or $150 for all three days. Visit their website for more information. The Centre is an indoor venue which means the program goes ahead in all weather. The café on site is perfect for grabbing a coffee or a bite to eat before, during or after your child's activities and there's plenty of parking.
Soccer (Futsal) Clinics – Wednesday 6 July to Friday 8 July 2022 | Netball Clinics: Wednesday 13 July to Friday 15 July 2022
Inflatable World Dural is also open these school holidays at The Centre!! Open every day, check the website for details.
The Centre, 1 Pellitt Lane Dural | For more information call 8989 0030 or email sports@thecentredural.org.au.
---
BOP TILL YOU DROP THESE SCHOOL HOLIDAYS
Are you looking for a program with a difference? Bop till you Drop has been running School Holiday Workshops for the past 19 years. And they must be doing something right as they won 2019 People's Choice award for 'Best School Holiday Provider'! This Performing Arts Program will get your children off devises, break up their holidays and give you some 'me time'. During this creative program their will 6 x 45-minute classes per day. The aim of the program is to build children's self-esteem and confidence. The children will be involved in physical activity through DANCE and Team Building Challenges. They will have the opportunity to use their imagination to create role plays in the DRAMA class and also participate in fun and educational classes in Singing, Cooking, Science and Craft to break up the action-packed day! All the teachers are professional performers with many years teaching experience. At the end of the second day the children will perform in a concert to show off all their amazing new talents. Suitable for 5–12-year-olds.
The Castle Hill Program will be held Tuesday 5 and Wednesday 6 July from 9am to 3.30pm (extended hours 8am to 5pm optional extra). Cost is $79 per day. Siblings are $30 OFF! To book, fill in this BOOKING FORM. Enter coupon code 'HILLSHOL20' for $20.00 OFF.  They are also now accepting the $50 NSW Government Discovery Vouchers plus the $100 Creative Kids Voucher.
 Phone: 1300 13 03 13 | Email:info@boptillyoudrop.com.au | Website: www.boptillyoudrop.com.au/school-programs  
* $20.00 OFF – 'HILLSHOL20' offer applies to 2-day bookings only, not to be used with any other offer, except Creative Kids Voucher.
---
BEND, FLIP AND TUMBLE AT SYDNEY HILLS GYMNASTICS
The Sydney Hills Gymnastics Holiday Program is designed for kids aged 4 to 13 to keep them fit, happy and healthy and of course to have fun! Gymnastics sessions include trampolines, trapezes, bars and rolls, flexibility, coordination, strength, cartwheels and more. There are half days, full days and long days to fit in with parents' busy schedules and the sessions are available both before and after Christmas.  Castle Hill and Bella Vista locations. Find out more and book for the upcoming school holidays here.
For those interested they also have an open day on Saturday 9th July – 10am to 12pm – at both their venues.   3/4 Gladstone Road Castle Hill or 1/1 Meridian Place Bella Vista .  Please arrive ready to start at 10am. They will run the day as a two-hour session. Current members: bring your friends and family and show your gymnastics skills. New members: Come and check out our excellent facilities, our friendly coaches and our super fun equipment. No need to RSVP – just roll on in.
---
EMPOWER KIDS WITH DISABILITIES AT MCCALL GARDENS
If you're a 7-17 year old with a disability and are interested in enjoying some recreational activities these school holidays, you've come to the right place! McCall Gardens School Holiday Program is perfect for people who are looking to make new friends, develop new skills and have fun in a safe and inclusive environment. The program is NDIS funded and runs from 9am until 3pm at our Community Hub in Box Hill.  If you'd like more information or are keen to join, you can contact our friendly team by calling us on (02) 9679 1031 or by dropping us an email
admin@mccallgardens.org.au
---
GET EXPERIMENTING WITH NUTTY SCIENTISTS
Nutty Scientists' fun, engaging, hands-on school holiday programs are designed to make science fun for kids. The July school holiday programs will cover a range of exciting topics including oversation, senses, forces, motion, renewable energy, greenhouse gas effect, climate change and more. Students will get to conduct fun, hands-on experiments with the help of our Nutty Professors. The holiday program will be held from 9am-5pm at West Pennant Hills (West Pennant Hills Valley Community Hall) on July 6 and at Kellyville (Wrights Road Community Centre) on July 12-13. Book online: https://nuttyscientists.com/australia/our-programs-events/camps/.