It's been a big Term 2 and it feels like only yesterday that we sent our kids back to school full time after 2 months of learning from home! Holidays are just around the corner and we're back in charge of keeping them occupied! Due to COVID-19 many of the school holiday programs and activities we've relied on the in past are not available for these school holidays.  But never fear, we have plenty of ideas for you!
1. First stop: check out the Hills District Mums website. There are HEAPS of ideas and suggestions and we have a dedicated school holidays section on the homepage.
2. Set off on a mini break! Rural NSW is crying out for visitors and don't forget about one of our favourite places, Canberra where there are heaps of things for kids to do and mum and dad will enjoy it as well! Currently, lots of places are open such as Cockington Green, the National Arboretum and the Australian War Memorial. Questacon has also announced it will reopen on 8 July. Make sure you check with each venue as to how they're operating as you may have to book times etc. For a list of cool things to tick off on your visit click here.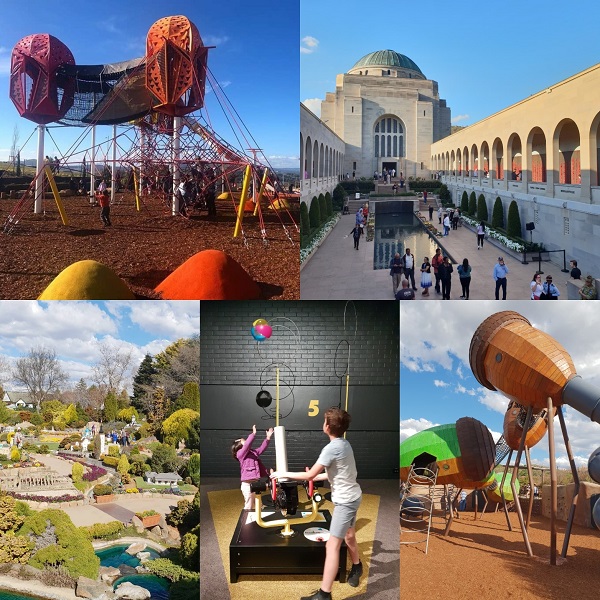 3. Most of the shopping centres are keeping their school holiday programs COVID-19 friendly. Here are some options:
4. Join in the fun of Rouse Hill House and Farm's virtual Family Fair! These winter school holidays, Sydney Living Museums is bringing their beloved Family Fair event to you with on demand videos and activities to enjoy at home! Hosted by Justine Clarke, there will crafts, cooking demonstrations, virtual farm tours, and more inspired by the historic Rouse Hill Estate. Available from 6-19 July, so be sure to jump online for plenty of ideas to get the kids engaged and creative during the holidays! Find out more here.
5. Head out to Canoelands Orchard. Pick some tomatoes, meet the animals and go on a tractor ride. Contact them before visiting.
6. Go for a bush walk in the Hills! There are a few lovely walks right on our doorstep. Check them out here.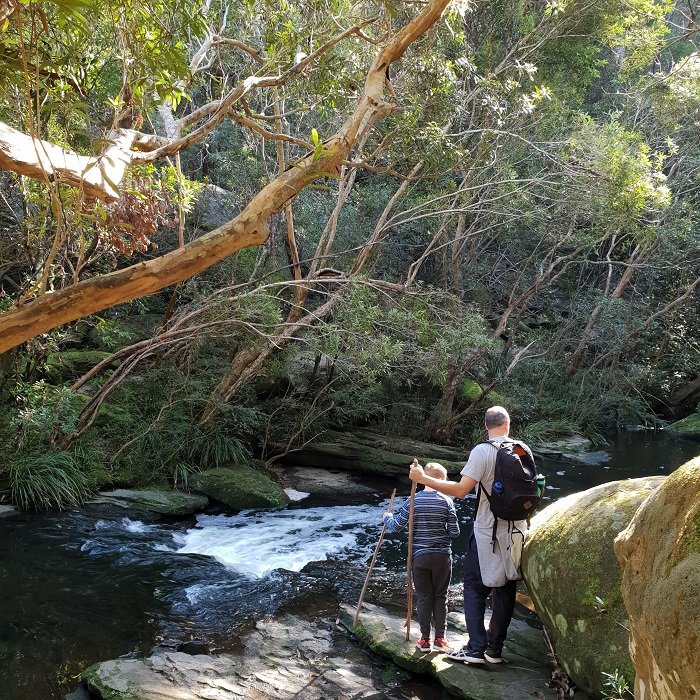 7. Build a fort or a cubby. We just do it indoors with pillows and sheets but we know some of you are REALLY handy so are likely building fancy treehouses!
8. Build an obstacle course indoors or outdoors. This is a great one for exercise and something the whole family can help with. Just ensure it's safe! Here's some inspiration.
9. Set up a scavenger hunt. Click here to find some of the ones we have developed.
10. Build a structure with a deck of cards. The tallest is the winner!
11. Visit Strike Bowling Castle Towers. These school holidays you and the family can FINALLY escape your home and hit the lanes! Everyday before 5pm, a family of four can play a game of bowling for only $50! Book online here.
12. Do something fun for your neighbourhood. During the weeks of isolation, lots of things popped up all over suburbs – it's fun and creative so why stop?! Someone in our suburb created a Where's Wally walking trail and another family did a Harry Potter Scavenger Hunt. Can you come up with an idea for local kids in your suburb?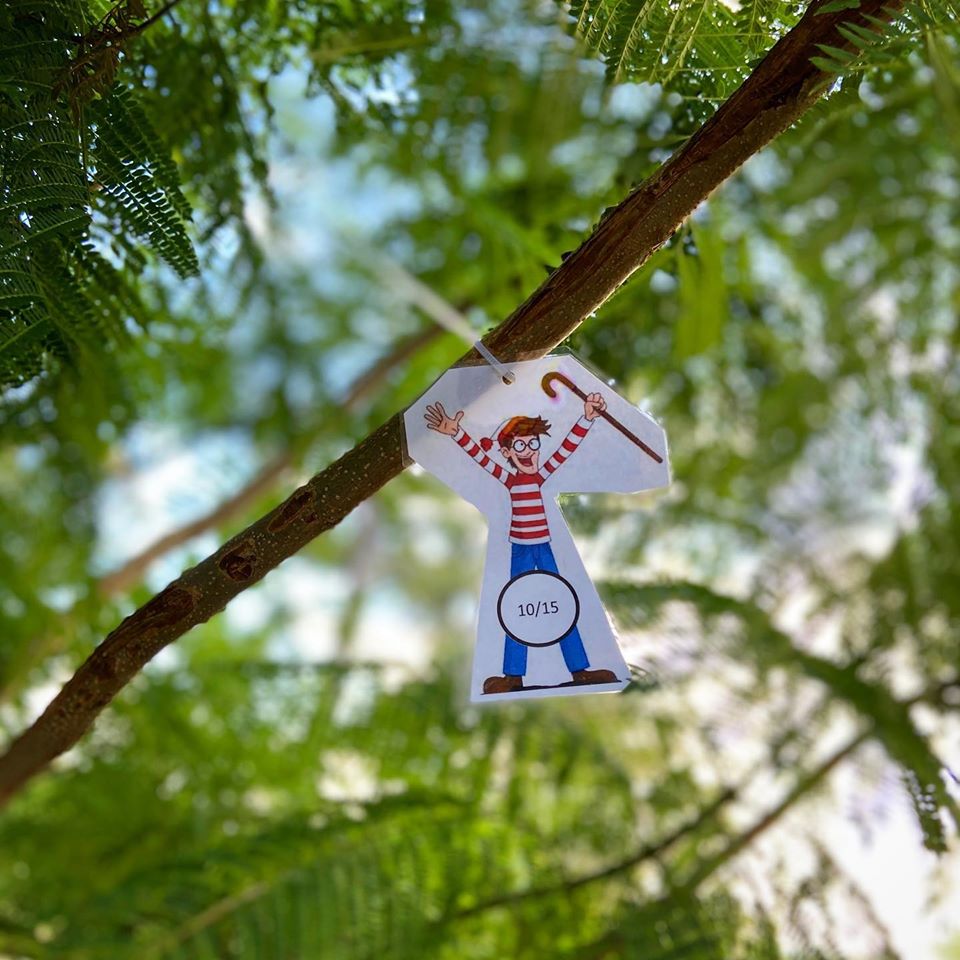 13. Take the kids to the BMX racing track in Fred Caterson Reserve – way cooler than your average bike track! It's challenging for those kids keen to test themselves but can also be used by those that are less confident. It's free and open to the public except when Castle Hill BMX club is racing or training.
14. Check out a park a little further afield – click here for some fun options. School holidays mean you may have more time to venture from the Hills!
15. Ride the Sydney Metro Northwest. If you're still to do a day on the metro trains, here are some ideas for adventures right by the stations serviced by the new line that little ones will enjoy.
16. Pubs with a playground. If you're wanting to eat out with the kids during the holidays for a special treat, here's a list of pubs and restaurants in or near the Hills that have a play area. Everyone wins!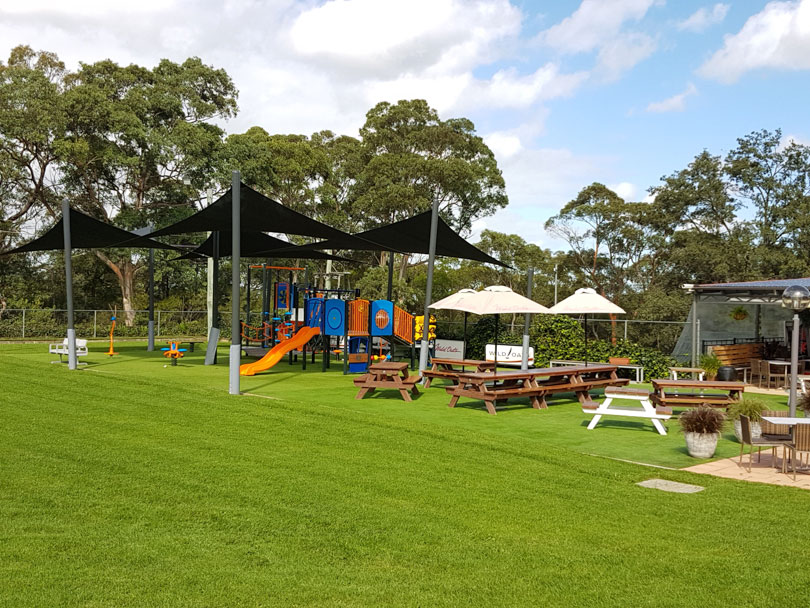 17. Make a recycling boat. Use items around your house (e.g. recycling and arts and crafts) and create a boat that can float on water.
18. Build a robot. Again, recycling is great for this!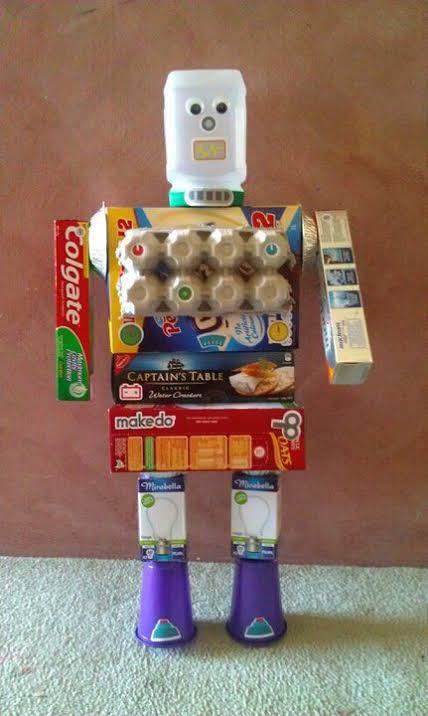 19. Have a paper plane competition. Google different methods of making planes and see which one goes the furthest.
20. Make some puppets and put on a puppet show. A quick Google and you'll find lots of ideas.
21. Visit Berry Island Reserve. About half an hour's drive from the Hills, Berry Island Reserve is a beautiful spot to visit for a day trip or picnic. There's lots of space, harbour views, a playground and a short bush walk. Find out more here.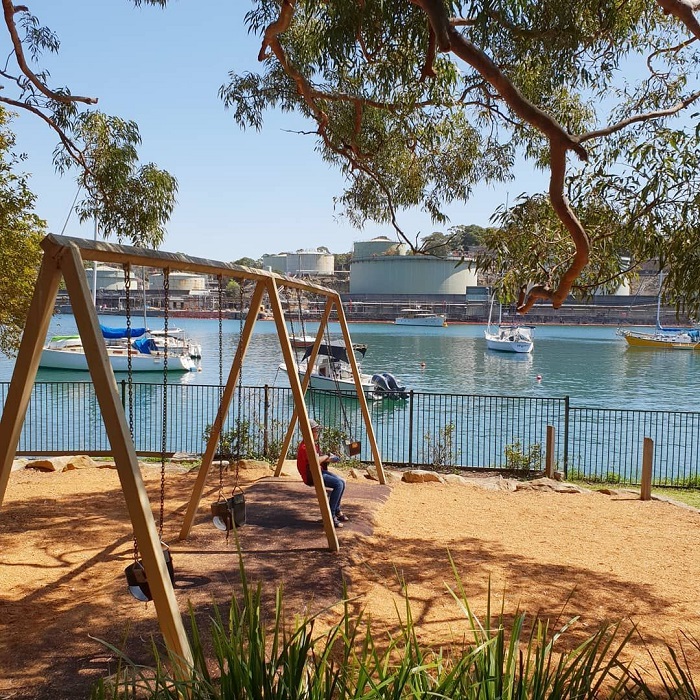 22. Check out the Hills District Mums Activity Library. If you have a child under the age of 5 years old, our library of suggestions will keep your child busy and engaged. Perfect for school holidays, rainy days, stay at home days and days where you just can't work out what to do with them! Kids up to the age of 10 might enjoy most of these activities too. Click here.
23. Choreograph a dance or put on a magic show. Good old fashioned fun!
24. Go for a bike or scooter ride. One of the great things that has happened during COVID-19 lock down is that more kids are out on their bikes! Here's a list of places in the Hills for your kids to ride their bike or scooter.
25. Listen to a podcast and discuss it as a family. We love the ABC ones. Our younger kids love Story Salad on the ABC Kids Listen app. And our older ones love Short and Curly.
26. Visit Featherdale Wildlife Park. It's open again! We would recommend booking tickets in advance to avoid disappointment.
27. Visit Fagan Park for the day. We love this park! Find out why here.