Care, every baby step of the way. Your pregnancy questions answered.
Congratulations! You must be so excited and just a little bit nervous, especially if this is your first.  Mostly, you might be wondering 'Well, what happens next?' Being in control of your own birthing journey is one of the most comforting feelings you can have. The more you know, the more relaxed you'll feel over the coming months. We asked Dr Maria Cerez-Magnaye, Obstetrician & Gynaecologist at Norwest Private Hospital to answer the most common questions asked by women during their pregnancy.
1. Are there changes I should make to my diet? 
Throughout your pregnancy, try to eat a wide variety of foods, including lean meats, whole grains, fruits, vegetables and unsaturated fats. Many women also take prenatal vitamins. Talk to your doctor about specific dietary recommendations.
2. What foods should I avoid during pregnancy? 
To reduce the risk of foodborne illness, eat only meat, fish, eggs, and poultry that are fully cooked. Avoid unpasteurised dairy products. Avoid soft cheese (brie, feta, camembert) unless the label says it's made from pasteurised milk. Thoroughly rinse fresh fruits and raw vegetables under running water for about 30 seconds before eating. Do not eat refrigerated smoked seafood, unless cooked in a casserole. Smoked seafood that is canned may be eaten.
3. How much weight should I expect to gain during my pregnancy? 
Your healthy weight-gain range will depend on your pre-pregnancy BMI. Your doctor will help you establish healthy weight-gain goals.
4. How much should I exercise? 
Regular exercise can reduce or prevent back pain, prevent excessive weight gain, and reduce the risk of gestational diabetes and high blood pressure. However, pregnant women should avoid activities with a high risk of falling or trauma to the abdomen.
5. Can I travel during my pregnancy?
Many pregnant women drive throughout their pregnancy and many also fly until late in their pregnancies.
6. Will I be able to work throughout my pregnancy? 
Although you may need certain adjustments to your work routine, in general, women can plan to work throughout their pregnancy.
7. Can I continue taking my current medications? 
Medications that you are taking may need to be stopped, adjusted, or switched. Talk to your doctor for more information about taking specific drugs, whether they are prescription or over-the-counter.
8. How often are the antenatal appointments, and what's involved?
For an uncomplicated pregnancy, women should plan to see their doctor every 4 weeks through 28 weeks; every 2 weeks between 28 and 34 weeks; and weekly from 34 weeks to delivery. Your doctor may wish to see you more frequently if you have a high-risk pregnancy. A plan for your prenatal care will be discussed during the first appointment.
 9. What tests do you recommend, and at what stages of my pregnancy?
Everyone's unique. Depending on factors like your age, family medical history and your ethnic background, prenatal screening or testing may be recommended. The decision to pursue prenatal screening or testing is personal, and there is no one right way to go. Your doctor will help you make an informed decision that is right for you.
10. Do you recommend prenatal classes?
To prepare for delivery, you may also want to take a prenatal class. There are different options for delivery, so you'll want to choose a class that fits you. Your doctor will be able to suggest a class that is right for you.
---

Care, every baby step of the way. The Norwest Private Maternity welcome guide
See why so many mums in the Hills choose the private patient comfort at Norwest Private Maternity.  Find out more and get your welcome guide now https://bit.ly/3vNCXeG
About Dr Maria Cerez-Magnaye
Dr Maria Cerez-Magnaye is an Obstetrician & Gynaecologist based in Bella Vista. Her consulting room is directly across from Norwest Private Hospital, where all her private patients are admitted.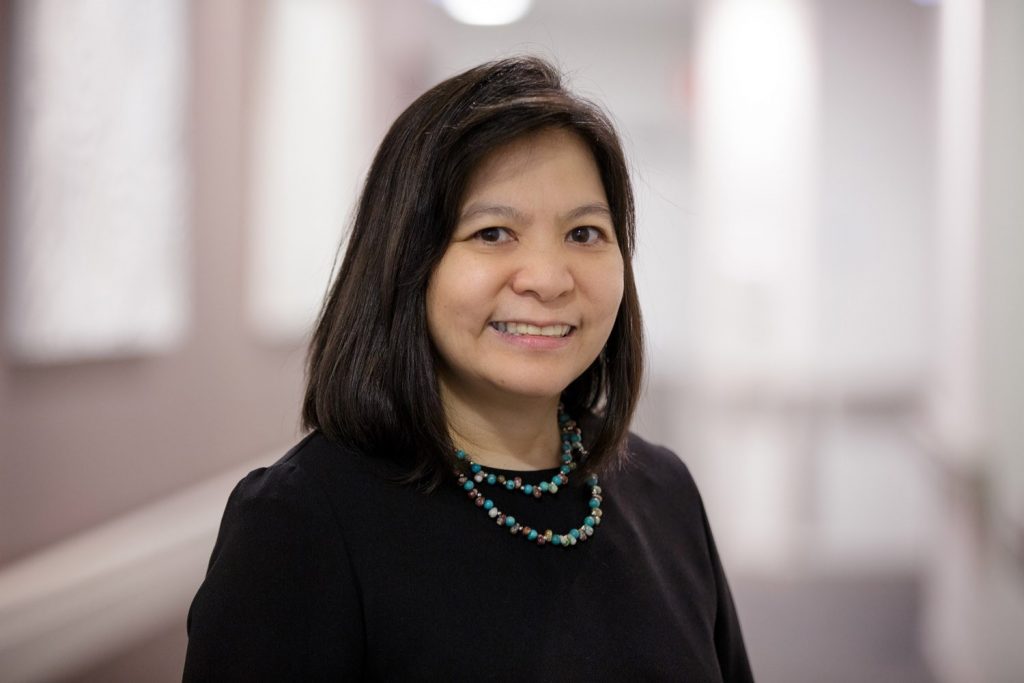 Maria is a highly-experienced, skilled and caring obstetrician and has been helping women through their pregnancy journey for over a decade. During this time, she has had the pleasure of welcoming thousands of babies to the world, helping to create many families.
Maria offers a range of obstetric and gynaecological services including pregnancy and antenatal care, managing abnormal Cervical Screening Tests (formerly called Pap smears), menstrual problems, menopause and adolescent gynaecology.
If you have more questions about your pregnancy or general health, please call. Maria and her team would love to hear from you.
Suite 210, Level 2, Q Central Building, 10 Norbrik Drive Bella Vista.
Phone: 02 9629 7277  |  Mobile  0401 295 050.