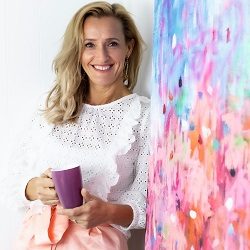 Belinda Nadwie is a talented local artist and mum of three gorgeous kids. And she's just had one of her artworks chosen on The Block! Belinda talks to us about her creativity, passions and process. 
Read more
Play World is a huge kids event created for kids by kids! It's a high energy, engaging, interactive and most importantly, fun experience unlike anything the kids of Australia have ever seen before. On over two days next school holidays at the ICC Darling Harbour.
Read more
Kindalin has proudly served the Hills District community for over 30 years. Come and experience the difference the Exclusive Preschool Programs, dedicated professional staff and quality environments can have on your child's learning journey.
Read more
A fantastic opportunity for parents to meet with representatives from many of Australia's leading Independent Schools, all under one roof at Castle Hill Showground on Saturday 7 and Sunday 8 September.
Read more
Try the multi-award winning online reading program for ages 2–13. Based on scientific research, your child's reading ability will improve in just weeks.
Read more
Add some sparkle to your style with U. Games Australia's sew-your-own Glitterati Pillows!
Read more
If you're looking for childcare, consider Playdays Preschool & Long Day Care Centre which is rated 'exceeding' in the National Quality Standard. With a range of exciting, resource-rich environments children are encouraged to explore and learn. Book a tour today.
Read more
Make Father's Day shopping a breeze with 850+ Father's Day gifts from DadShop that have been handpicked to suit Dads of all kinds. And HDMs receive free shipping on orders over $50!
Read more
Castle Hill RSL has you covered for Father's Day, with a breakfast buffet starting from 7.30am! There are dining options to suit all, including The Smokehouse, the brand new authentic wood-fired bbq launching on 16 August - perfect for dads!
Read more
Whether your child is looking to improve their skills, take their game to the next level or earn a place on their club or school team, the official FDA Summer soccer training program will help your child reach their potential and achieve their goals!
Read more
Sigma Education offers private in-home tutoring for K - 10 in maths, English, science and NAPLAN. They're giving away 20 free trial lessons with their tutors!
Read more
The Hills Shire Council's Orange Blossom Festival – Lights, Beats and Eats returns this September with a brand new look, feel and location! On 14 September from 4pm - 9pm Castle Hill Showground will ignite in colour, light and sound!
Read more
Wiggles and Giggles Dural opened in July 2019 and provides children with a place to grow, learn and play and families with the peace of mind that their children are receiving the best early education. 
Read more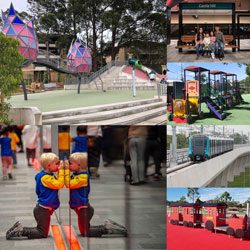 With the arrival of the Sydney Metro Northwest line, Hills families are now able to explore by train! If you're keen to test out the new trains, here are some ideas for adventures right by the stations serviced by the new line that little ones will enjoy.
Read more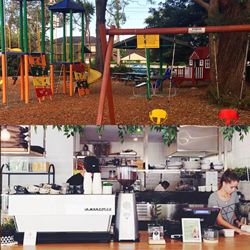 Here are a few suggestions of parks in the Hills and surrounds where you can get a great coffee within walking distance, meaning it's one stop only with the kids.
Read more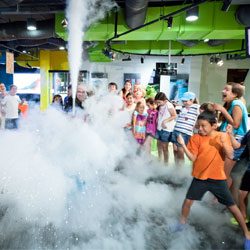 Questacon, the National Science & Techology centre, is top of the list when visiting Canberra! Here's why.
Read more
Here's our Party Guide for the upcoming party season! There's something for every child, with a huge range of local businesses offering fun venues, entertainment and supplies to help you organise the party of the year!
Read more
There's a piece of history right on our doorstep that's great fun for little ones and makes for a lovely family outing!
Read more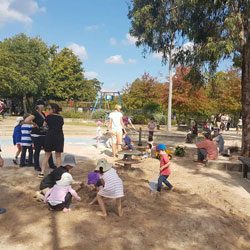 Fagan Park is a truly beautiful park and one of our favourite places to visit with our kids. And the lower playground has recently been refurbished!
Read more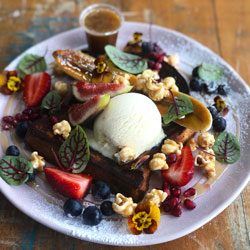 The Burrow is a welcoming family run cafe in Cherrybrook that's serving up some delicious dishes! We visited recently.
Read more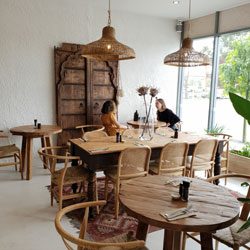 We're really proud of the burgeoning cafe scene in the Hills! Here's our 2019 list of local venues that are consistently good. Enjoy.
Read more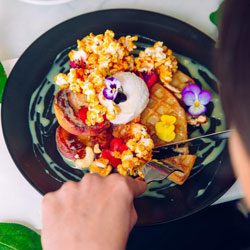 They say breakfast is the most important meal of the day and it's often the easiest to eat out with kids. Here's a list of places in the Hills and surrounds to road test for eggs, pancakes and more.
Read more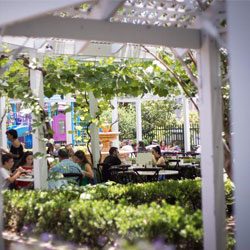 Cafes with play areas on site or nearby come in very handy when you're wanting to finish a coffee and a conversation in relative peace! Here are some local options.
Read more
A one pot wonder perfect for these winter nights.
Read more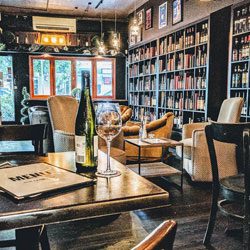 Here are the venues in the Hills where you can enjoy a civilised kid-free drink on a night out.
Read more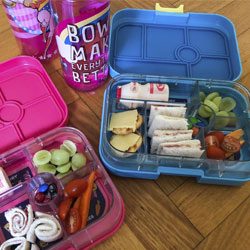 The school year is long and there are a lot of lunchboxes to fill. Do you needs some tips and ideas?
Read more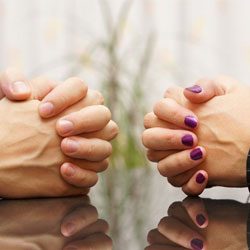 Separating from a spouse or partner can be extremely difficult and it's common to disagree on important aspects such as care of children and division of property and other assets. This is where mediation can be beneficial. But what does it involve and where do you start?
Read more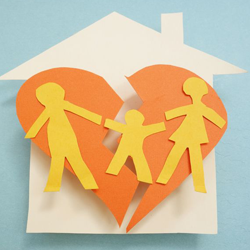 When a relationship ends, the legal side of things can often be confusing and overwhelming. Forming a relationship with your lawyer to assist you during this time is important. Our resident family law expert explains more.
Read more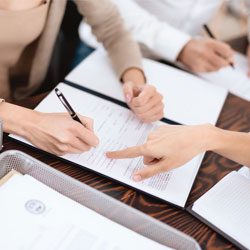 Separating is such an emotional and confusing time so it's good to know the basics about how assets like property and superannuation are handled during the process.
Read more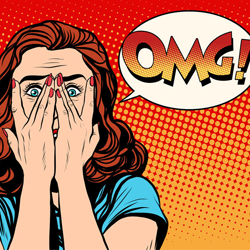 It's the four letter word that strikes fear into even the most seasoned of school mums. In fact, there are two four letter words so take your pick!
Read more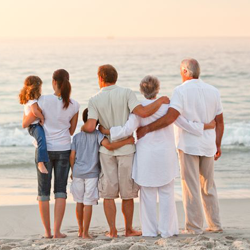 As parents, the importance of having a Will in place can't be ignored. But what's involved and what do you need to consider? Here's some great information to get you started.
Read more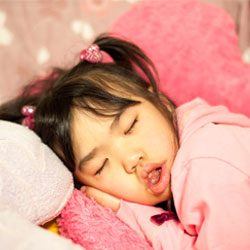 Mouth breathing in children is a lot more serious than we used to think. Local GP Dr Suzan Bekir explains some of the associated risks.
Read more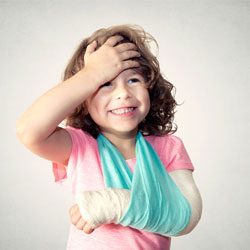 The big question that parents ask when their child has an injury or a possible broken bone is "Do I need to go to a hospital Emergency Department?" It's good to know what other options exist to avoid possible long wait times and expense.
Read more
It's the middle of the night and you would do anything to make your little one better. Here's a list of late night chemists in and around the Hills.
Read more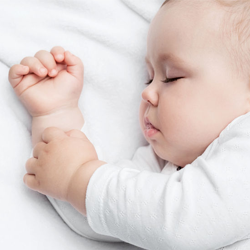 Here are five helpful tips which can rapidly improve your little one's sleep habits.
Read more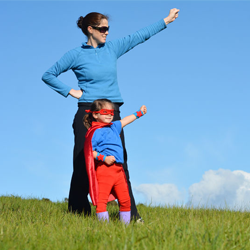 We often read about building resilience in our children. But what is it and how can we teach our children this important life skill? Here are five parenting tips.
Read more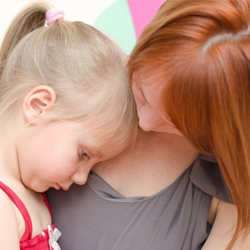 Research tells us that different types of anxiety tend to start at different ages and that based on current figures, 1 in 7 children will grow up to have an anxiety disorder. What are the warning signs and how can you help your child overcome anxiety?
Read more