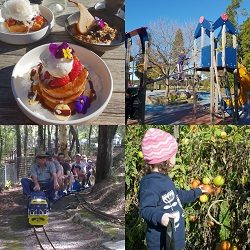 Here in the Hills, we're blessed to have a piece of the country right on our door step. Here are some ideas for day trips in the outer Hills.
Read more

Find a happy and nurturing environment for your child to grow. It's not too late to enrol for Kindy 2021 at St Gerard's Catholic Primary School Carlingford.
Read more
Have fun finding all of the hidden letters in the shop fronts of Winston Hills Mall retailers with this COVID safe activity! Perfect for children of all ages. Dress up and do it at your own pace in your family groups - no close contact required.
Read more
EveryHuman is an online marketplace for inclusive and adaptive fashion. One in five Australians live with a disability and the simple task of dressing can be a daily struggle. EveryHuman is here to save the day - think magnetic shirts, zip up shoes and & Ankle Foot Orthosis-friendly shoes and clothing.
Read more
Cloth Tots premium Australian nappy rentals provides you with everything you need to experience modern cloth nappies, including customised wash routines, travel bags, liners and more. And there's a special offer just for Hills District Mums and HDMs-to-be!
Read more
Find out how your parents can downsize, free up equity and stay in the Hills. Embrace the freedom of maintenance-free living within Sydney's sought-after Hills District. Enjoy a friendly community of social retirees where you can stay healthy and active with a variety of on-site facilities.
Read more
Located at 35 Walsh Ave, Big Fat Smile's Castle Hill Community Preschool caters for children 0-5 years Mon-Fri from 6:30am-6:30pm. With a strong focus on quality early education, the service offers tailored educational programs to help each child reach their full potential. Enquire or book a tour!
Read more
The Mask Life designs funky, functional face masks for the whole family. Designed by a mum in Australia, the face masks are reversible, reusable, and washable. And you can receive a 20% discount off your entire purchase!
Read more
Enjoy the fresh air, sunshine and good old-fashioned hospitality in the beautiful outdoor space in the garden at Castle Hill RSL.
Read more
Narellan Pools Hills District has the skills, knowledge and expertise to transform your home with a beautiful swimming pool and surrounds. And the team has exclusive offers just for Hills District Mums that will help your pool dreams come true!
Read more

Here are some great little parks hidden in the back streets of the Hills that you might not know about!
Read more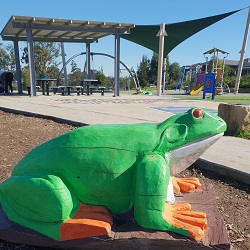 This playground opened in late 2017 and is a great play area for toddlers and kids not at school yet – there's good equipment that's not too big or high and gives them the opportunity to 'learn the ropes'.
Read more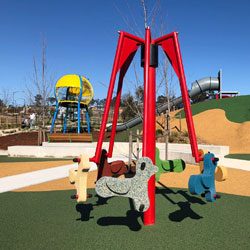 Here are our favourite parks in the Hills – hopefully there's one or two you haven't tried out yet.
Read more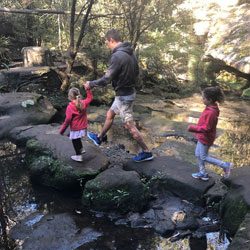 Have you been exploring lately? Here are some great walks in and around the Hills.
Read more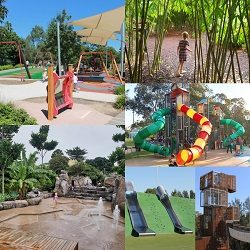 We've given you our favourite Hills-based parks, now it's time to broaden our search! Here are some parks in Sydney that are worth a day trip.
Read more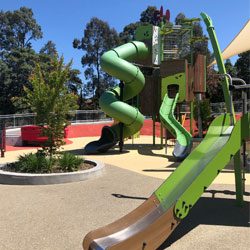 The Ollie Webb Reserve Playground is Parramatta's first all-inclusive playground and water play park!
Read more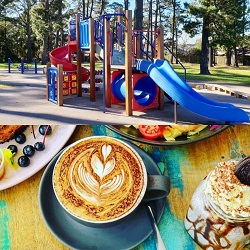 Here are a few suggestions of parks in the Hills and surrounds where you can get a great coffee within walking distance, meaning it's one stop only with the kids.
Read more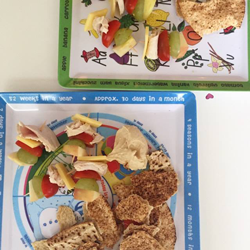 With everything on your plate at the moment, there may be days where you just don't have dinner in you! Totally fine - it won't be the end of the world! Here are some easy ideas to get dinner on the table.
Read more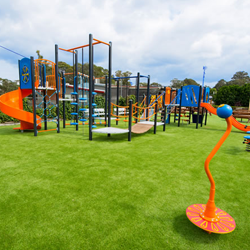 A playground or play area in a pub, club or restaurant means that mum and dad can usually enjoy a meal and drink in relative peace. Here's a list of some local venues with this perk!
Read more
Castle Hill RSL has relaunched their menus, introducing fresh, vibrant and healthy options alongside revamped classics and club favourites. We checked it out recently.
Read more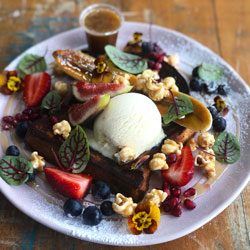 The Burrow is a welcoming family run cafe in Cherrybrook that's serving up some delicious dishes! We visited recently.
Read more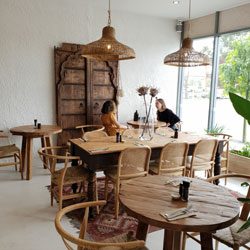 We're really proud of the burgeoning cafe scene in the Hills! Here's our 2019 list of local venues that are consistently good. Enjoy.
Read more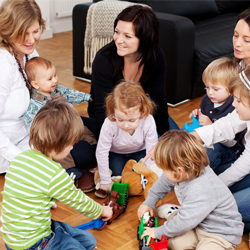 Finding friends when you're older and a mum can be challenging.
Read more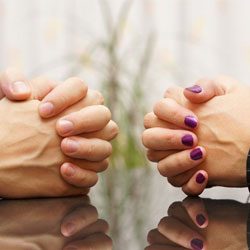 Separating from a spouse or partner can be extremely difficult and it's common to disagree on important aspects such as care of children and division of property and other assets. This is where mediation can be beneficial. But what does it involve and where do you start?
Read more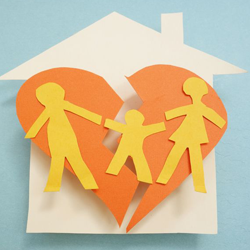 When a relationship ends, the legal side of things can often be confusing and overwhelming. Forming a relationship with your lawyer to assist you during this time is important. Our resident family law expert explains more.
Read more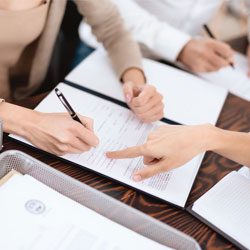 Separating is such an emotional and confusing time so it's good to know the basics about how assets like property and superannuation are handled during the process.
Read more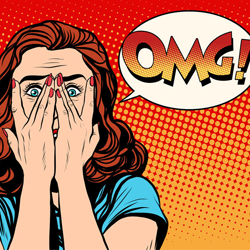 It's the four letter word that strikes fear into even the most seasoned of school mums. In fact, there are two four letter words so take your pick!
Read more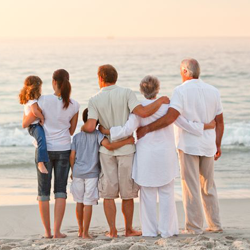 As parents, the importance of having a Will in place can't be ignored. But what's involved and what do you need to consider? Here's some great information to get you started.
Read more

It's the middle of the night and you would do anything to make your little one better. Here's a list of late night chemists in and around the Hills.
Read more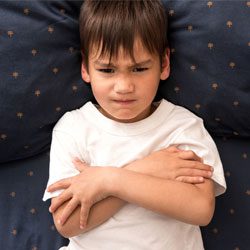 Are you pulling your hair out at bed time and through the night with your toddler? Here are some issues that local child sleep consultant Chantal Cohen frequently see families with toddlers facing and some quick tips to help them go to sleep and stay there all night.
Read more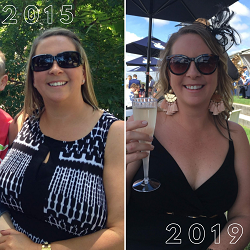 We catch up with one of our mums to hear about her life-changing decision.
Read more