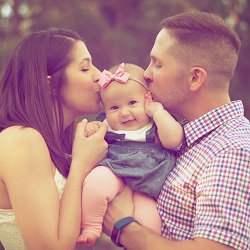 1 in every 7 women who give birth in Australia suffers from post-natal depression. While all parents go through a period of adjustment where they try to get accustomed to the huge changes a baby brings, many suffer from depression within one year of the birth of the baby. Do you know what to look out for and what to do if you suspect you or someone you love is suffering?
Read more

Join this amazing community of mums and kids and try all of their classes for two weeks for only $49!
Read more
Santa Sophia Catholic College invites you to their open days on 4 March for secondary and 11 March for primary. Come along to hear the Principal's Address sharing the school's vision and what makes the college unique!
Read more
Avoid freezing by the sidelines this winter - Futsal comps are played indoors, mid-week for 6-8 and 9-10 year olds! Contact The Centre now and take advantage of early bird prices.
Read more
If, like so many mums and families, you're just not managing to maintain your garden or you simply don't have a green thumb, Ladybug Landscapes can help! Whether it's mowing, mulching, pruning or pressure cleaning surfaces to complete garden rip-outs and remodels, Ladybug Landscapes has it covered.
Read more
The brand new Anytime Fitness in Rouse Hill North is set to open later this month. Featuring the brand new boutique 'Livit' design and being one of the largest AF gyms in Australia, this club is exceptionally unique & will be a comfortable, non-judgemental environment for people of all shapes and sizes to improve their health.
Read more
Being held on Sunday 1 March at Castle Hill RSL, the Hills Wellness Expo is bringing together 55 health and wellness professionals from the Hills District! Have you got your FREE tickets yet?
Read more
Kids Play Land is a dedicated indoor play centre where children up to 5 years of age can play happily with a wide range of play equipment. And for the month of February you can enjoy a coffee on the house!
Read more
The Mighty Mum Movement was created by personal trainer Aaron. After training over 200 mums online and face to face he became extremely passionate about solving the core of the problem when it came to losing weight.  Find out how and check out the pictures of amazing transformations by some of Aaron's mum clients!
Read more
That's right! All kids pay their age at Croc's Playcentres Monday - Friday in February! It's a great place for little ones and mums can even get a coffee! There are centres in Castle Hill, Marsden Park and Prospect.
Read more
Sigma Education provides private one-on-one tutoring for K - 10 in maths, English, science and NAPLAN. Over the past 2 years, Sigma's education model has taken D students to Bs and C students to As in under a term! And to get the school year off to a flying start they're giving away 20 free trial lessons with their tutors!
Read more
The Program includes a range of excellent guest speakers, presenting on topics that are important to the learning and wellbeing of children and young people, parents and teachers in our area. The first session on Tuesday 25 Feb at 6.30pm will feature Dr Kristy Goodwin discussing the difficulties in 'Raising Your Child in A Digital World'.
Read more
Registrations for the 2020 Winter Football (Soccer) Season are now open and there's a team near you!
Read more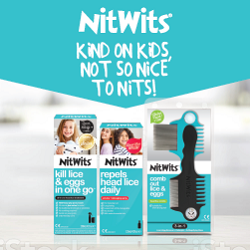 It's every mum's nightmare! Fortunately, NitWits has created 3 easy and effective treatments to prevent, detect and kill nits, so you can be ready to protect your family from any unwanted 'friends' that are brought home from school!
Read more
Maxx Music is extending it's Guitar Giveaway until the end of February in this exclusive offer for Hills District Mums.
Read more
Feel the power of orchestral music at the Sydney Coliseum Theatre, West HQ!
Read more

Keep cool when the temperature rises at one of these water play parks!
Read more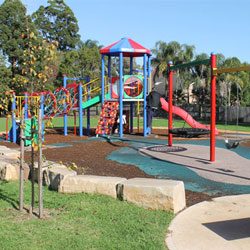 Here are our favourite playgrounds for toddlers and little ones that have suitable play equipment for this age group.
Read more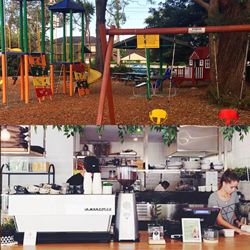 Here are a few suggestions of parks in the Hills and surrounds where you can get a great coffee within walking distance, meaning it's one stop only with the kids.
Read more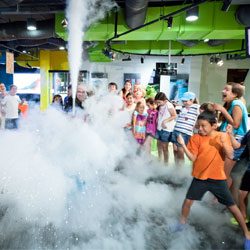 Questacon, the National Science & Techology centre, is top of the list when visiting Canberra! Here's why.
Read more
There's a piece of history right on our doorstep that's great fun for little ones and makes for a lovely family outing!
Read more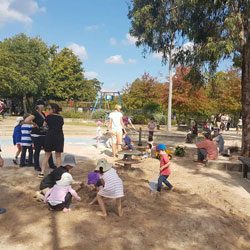 Fagan Park is a truly beautiful park and one of our favourite places to visit with our kids. And the lower playground has recently been refurbished!
Read more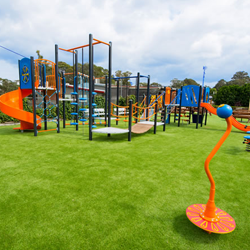 A playground or play area in a pub, club or restaurant means that mum and dad can usually enjoy a meal and drink in relative peace. Here's a list of some local venues with this perk!
Read more
Castle Hill RSL has relaunched their menus, introducing fresh, vibrant and healthy options alongside revamped classics and club favourites. We checked it out recently.
Read more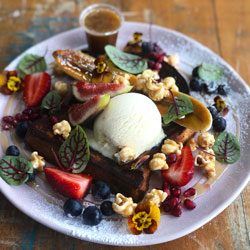 The Burrow is a welcoming family run cafe in Cherrybrook that's serving up some delicious dishes! We visited recently.
Read more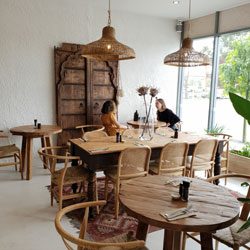 We're really proud of the burgeoning cafe scene in the Hills! Here's our 2019 list of local venues that are consistently good. Enjoy.
Read more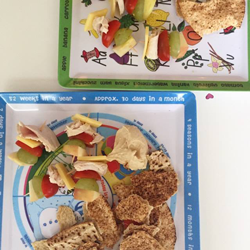 Easy dinner ideas when you have limited time and limited desire to cook for your kids!
Read more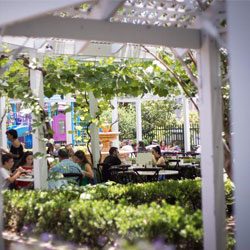 Cafes with play areas on site or nearby come in very handy when you're wanting to finish a coffee and a conversation in relative peace! Here are some local options.
Read more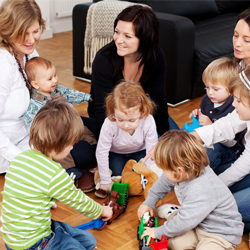 Finding friends when you're older and a mum can be challenging.
Read more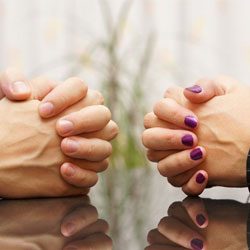 Separating from a spouse or partner can be extremely difficult and it's common to disagree on important aspects such as care of children and division of property and other assets. This is where mediation can be beneficial. But what does it involve and where do you start?
Read more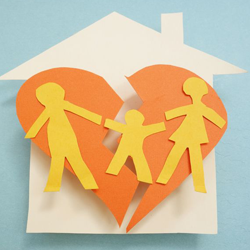 When a relationship ends, the legal side of things can often be confusing and overwhelming. Forming a relationship with your lawyer to assist you during this time is important. Our resident family law expert explains more.
Read more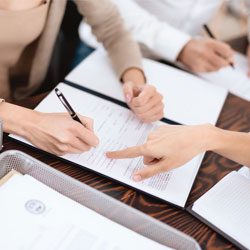 Separating is such an emotional and confusing time so it's good to know the basics about how assets like property and superannuation are handled during the process.
Read more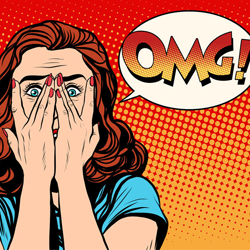 It's the four letter word that strikes fear into even the most seasoned of school mums. In fact, there are two four letter words so take your pick!
Read more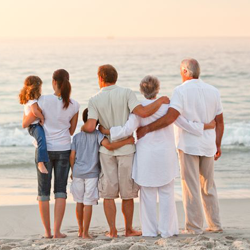 As parents, the importance of having a Will in place can't be ignored. But what's involved and what do you need to consider? Here's some great information to get you started.
Read more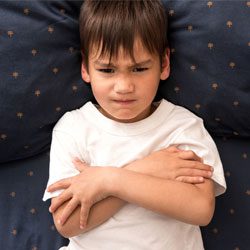 Are you pulling your hair out at bed time and through the night with your toddler? Here are some issues that local child sleep consultant Chantal Cohen frequently see families with toddlers facing and some quick tips to help them go to sleep and stay there all night.
Read more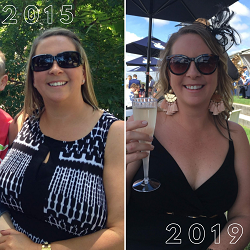 We catch up with one of our mums to hear about her life-changing decision.
Read more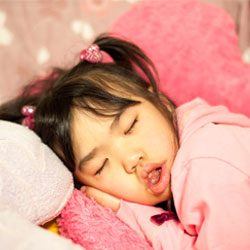 Mouth breathing in children is a lot more serious than we used to think. Local GP Dr Suzan Bekir explains some of the associated risks.
Read more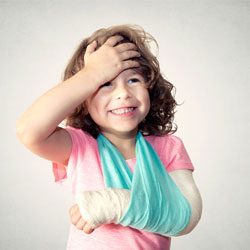 The big question that parents ask when their child has an injury or a possible broken bone is "Do I need to go to a hospital Emergency Department?" It's good to know what other options exist to avoid possible long wait times and expense.
Read more
It's the middle of the night and you would do anything to make your little one better. Here's a list of late night chemists in and around the Hills.
Read more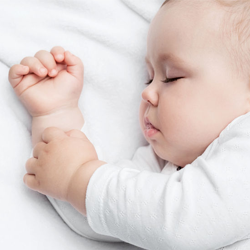 Here are five helpful tips which can rapidly improve your little one's sleep habits.
Read more