Looking for some holiday fun? Landcom is spreading some festive joy this holiday season with its Northwest Pole colouring competition. There are three $100 movie vouchers up for grabs – the perfect treat to keep the family entertained these holidays!
Read more

Check out our Summer School Holiday Guide to find out what's available these school holidays in and around the Hills.
Read more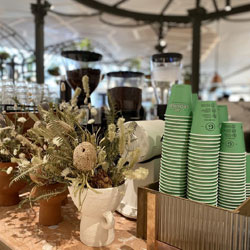 We love a new spot to check out, be it a cafe, bar or restaurant. Check out what's new on the Hills food scene.
Read more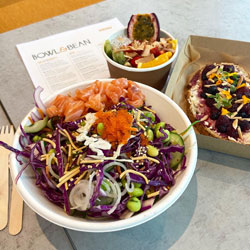 Bowl and Bean is a brand new eatery in Norwest offering the Hills District great HEALTHY options for breakfast, brunch, lunch and anything in between!
Read more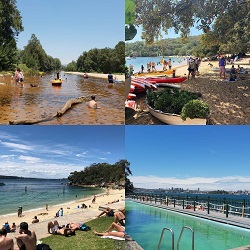 Sydney is full of beautiful spots to swim and they're not all surf beaches by the coast. Here's a list of some of our favourites, perfect for a day trip when the weather's warm!
Read more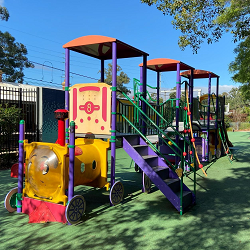 Fully fenced parks, playgrounds and other play areas sometimes provide parents with a bit more comfort, particularly if you have a runner!
Read more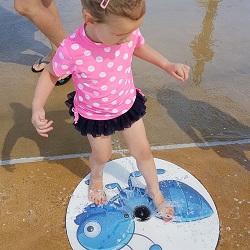 Keep cool when the temperature rises at one of these water play parks!
Read more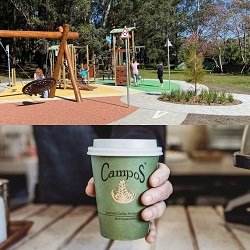 Here are a few suggestions of parks in the Hills and surrounds where you can get a great coffee within walking distance, meaning it's one stop only with the kids.
Read more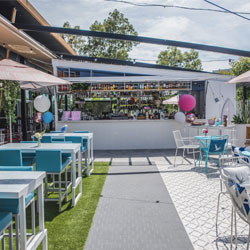 Outdoor eating is always popular with our great weather and it's often easier with kids. And now, as we navigate through Covid and the new norm, being outdoors is even more enticing. Here are some venues that have large outdoor eating areas in the Hills.
Read more
The Cremorne Point Walk is an easy 3km harbour walk that's both kid and dog friendly with spectacular views across to the Harbour Bridge, Opera House and the city.
Read more

Andy Griffiths' universally celebrated book series JUST will finally land on stage at Riverside Theatres from 21 December - 27 December, making tickets the perfect Christmas present or family day out in the holidays!
Read more
If you're looking for a school for your child in 2022 or 2023, there are limited spaces available for students at the Castle Hill campus that offers quality education from the early years, Prep to Year 4.
Read more
Experience, talent and skill does not diminish with age! Local Hills business Ageless Recruitment & Training specialises in the recruitment of people 45 and over. If you're a business owner planning on expanding your workforce or you're in charge of recruitment give ART a call.
Read more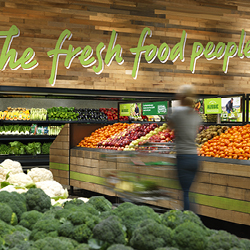 It's an exciting time for Rouse Hill locals with the completion of the fresh new look Woolworths store. Discover a fresh fruit and veg department, deli, bakery and more. The team can't wait to welcome you to your new look Woolworths.
Read more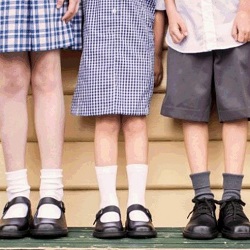 So the kids have had about 14 weeks off school and will shortly need to don the school uniform once again. After so long, chances are they'll complain their school shoes are too small. But are they really? How will you know? We're lucky to have a highly skilled Hills District Mum and owner of Sparks Shoes in Beecroft who can help us out with an at-home option to determine if it's actually the case!
Read more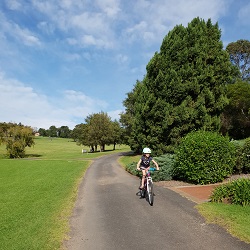 Throwing a scooter or bike in the boot can make a trip to the park that little bit more exciting. Here are spots in and around the Hills where you can ride.
Read more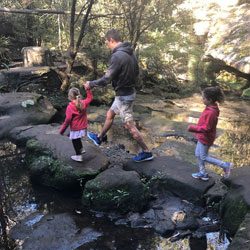 Have you been exploring lately? Here are some great walks in and around the Hills.
Read more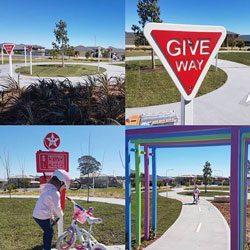 If you have a little one learning to ride or scoot, there are lots of great tracks in and around the Hills where they can hone their skills!
Read more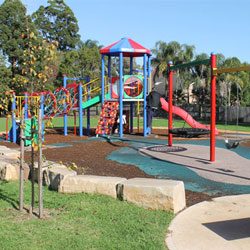 Here are our favourite playgrounds for toddlers and little ones that have suitable play equipment for this age group.
Read more
Here are some great little parks hidden in the back streets of the Hills that you might not know about!
Read more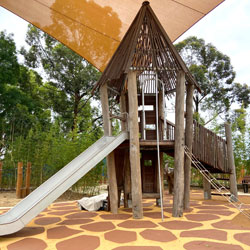 Throw on your khakis and get ready for a spot of wildlife watching at John Wearn Reserve in Carlingford with the newly upgraded park's exciting safari-themed playground. 
Read more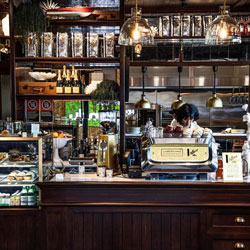 With 2020 being the year it was, we were starved of new cafes and restaurants opening in the Hills! But one little gem managed to pull it off and has been quietly serving its fans since September. These fans may be disappointed that word is out because we strongly suggest you put a visit in your diary asap!
Read more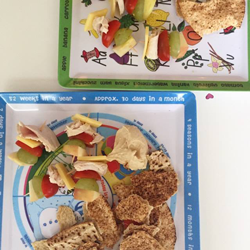 With everything on your plate at the moment, there may be days where you just don't have dinner in you! Totally fine - it won't be the end of the world! Here are some easy ideas to get dinner on the table.
Read more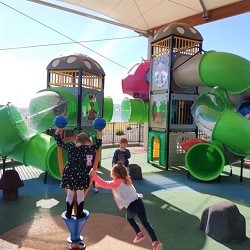 A playground or play area in a pub, club or restaurant means that mum and dad can usually enjoy a meal and drink in relative peace. Here's a list of some local venues with this perk!
Read more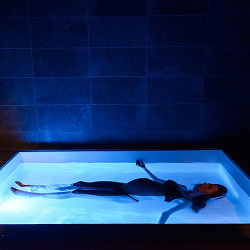 This local wellness and floatation centre has taken the Hills by storm! We visited to find out exactly what you can expect and how it works.
Read more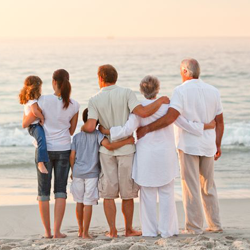 As parents, the importance of having a Will in place can't be ignored. But what's involved and what do you need to consider? Here's some great information to get you started.
Read more
It's the middle of the night and you would do anything to make your little one better. Here's a list of late night chemists in and around the Hills.
Read more