Let's be honest. No mum actually likes taking their kids shopping. Most of us would prefer to meander without little ones tugging at us, wanting something and whining endlessly. Going grocery shopping alone now counts as luxurious 'me' time. But sometimes you have no choice. This is where shopping centres with play areas come in handy. They can also make for a fun FREE activity and bonus points if they are next to a great café. So where are the shopping centre play areas in the Hills and what do they look like?
Castle Mall Shopping Centre
Castle Mall Shopping Centre has a cool little Pirate Ship Play Land for kids. Located on the ground floor outside Supa IGA, there are some seats for you to sit on right at the front of the pirate ship.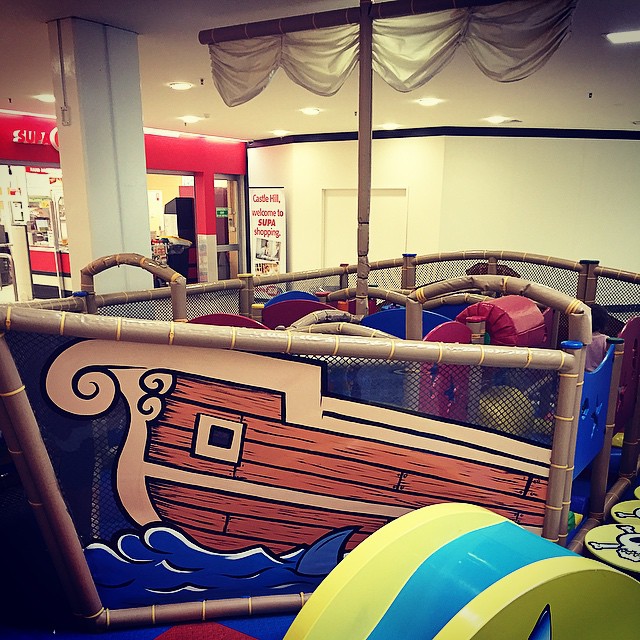 Home Hub Castle Hill
Home Hub Castle Hill has two little play areas to keep your kids occupied whilst you spend up big in one of the furniture stores. For those not familiar with Home Hub Castle Hill there are actually two buildings – North end and South end. You have to head outside to go from one to the other.
The first play area is located in the South end just outside the brand new Toymate on level 1. This one is a pirate adventure play area.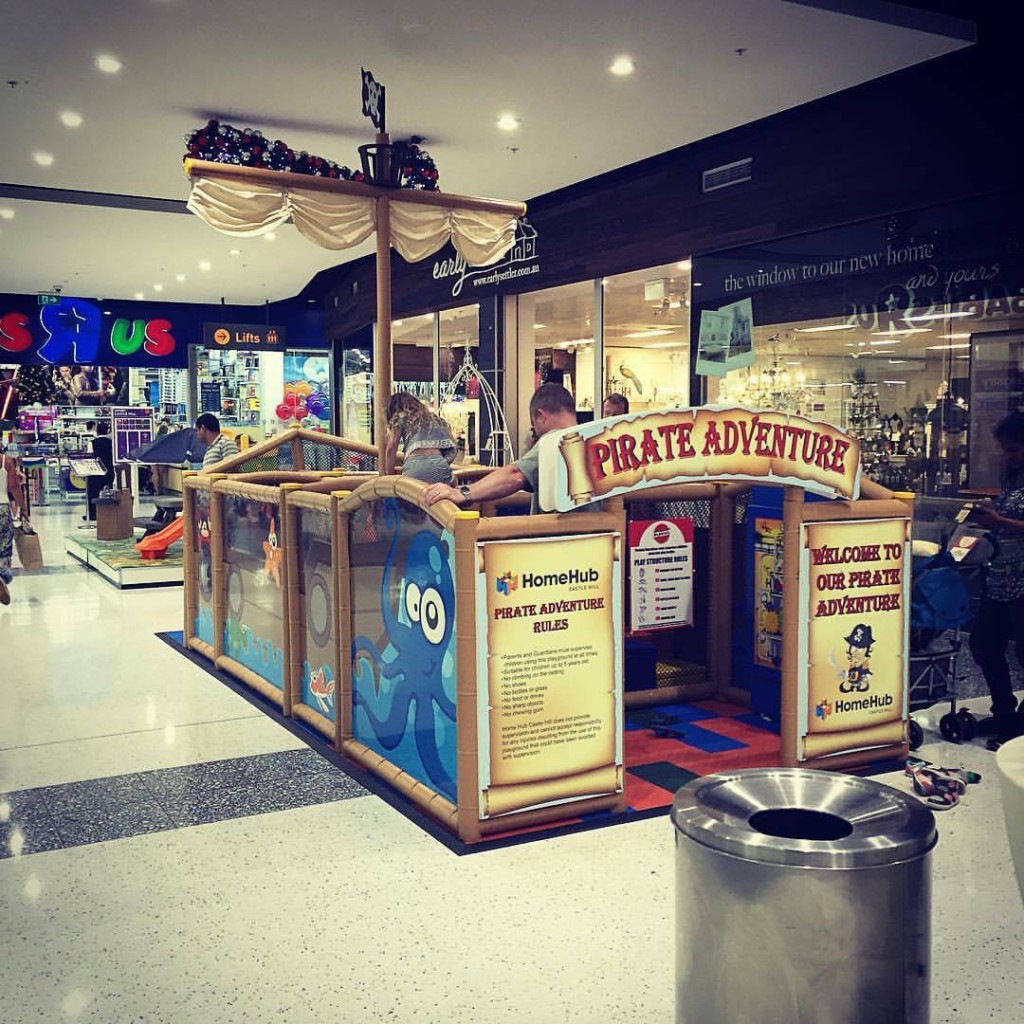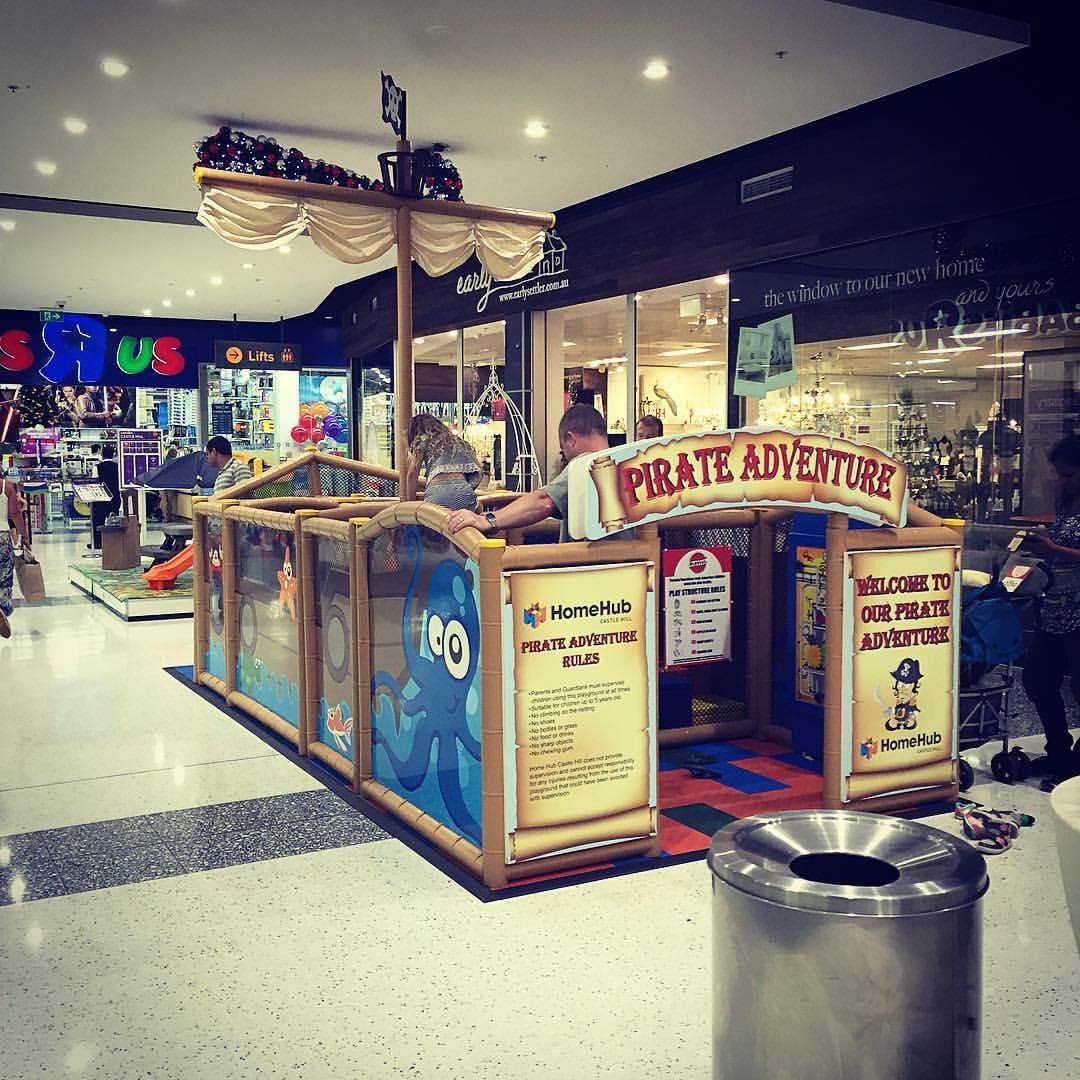 The second little play area is in the courtyard area outside Subway on Level 1 at the North End. There's also a little toilet right next to the equipment.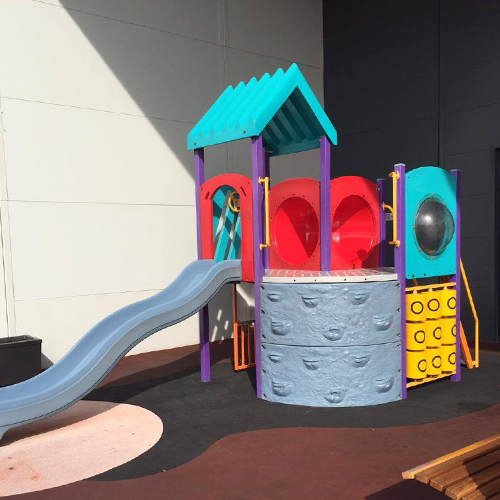 Kellyville Village
This one is great! Located outside of the Kellyville Village (near The Local Trade) it has fabulous equipment, is fully fenced and has a shade cloth over the top.  You're bound to meet another Hills District Mum here – the place is swarming with them!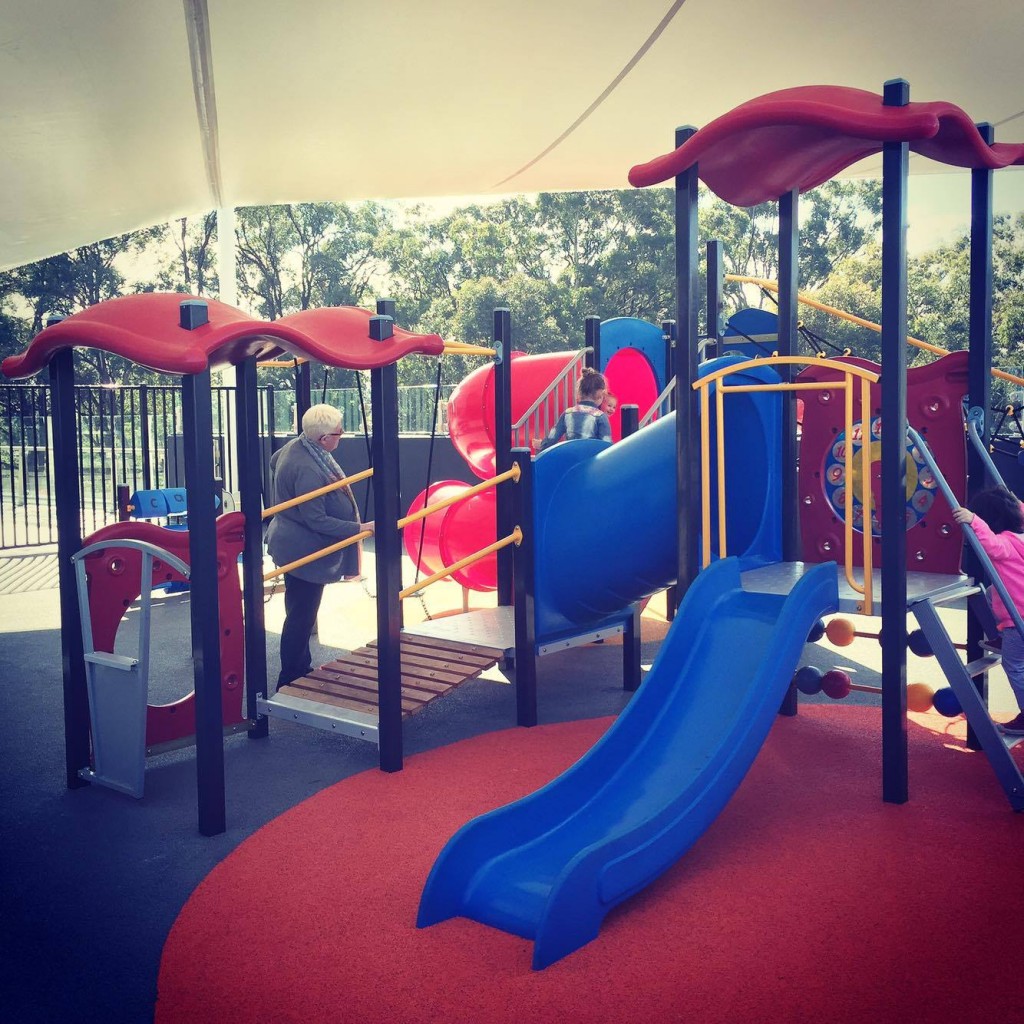 North Rocks Shopping Centre
North Rock Shopping Centre have recently upgraded the play area that sits outside Pronto Cafe.  It is an ideal size for toddlers and preschoolers.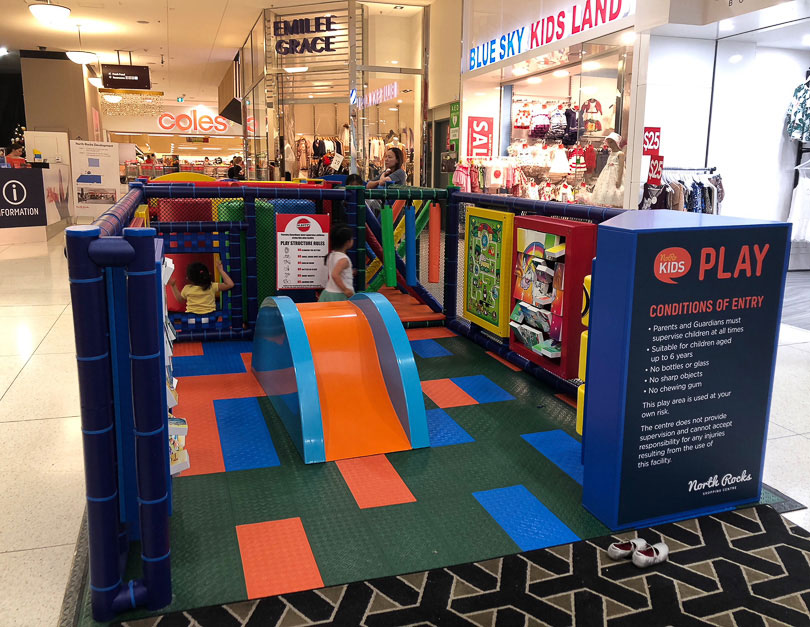 Rouse Hill Town Centre
There are two great play areas at Rouse Hill Town Centre.
Nestled conveniently in between Oliver Brown and Blends and Brothers 'The Backyard' is great for age 2 and up to about 8 years of age. Fully fenced (although older kids could probably scale it) this is a great play area for kids to explore and climb.
The second play area was opened in 2015 targeted at little ones up to about 4 years of age. There is a cosmic wall with planets and stars, egg cubbies, a baby lotus pond safe for young ones to crawl around in, an urban jungle area with low lying ropes that kids love to climb. This one is located right next to the food hall.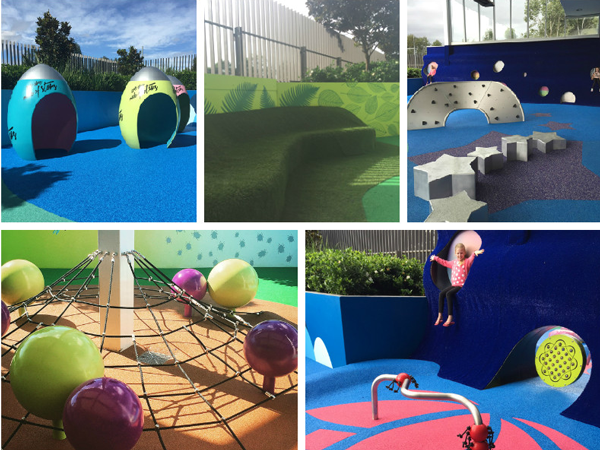 Stanhope Village
Stanhope Village has two play areas that are great for toddlers/pre-schoolers. Both have this fabulous soft equipment – it's hard to describe really. Kind of cushioned, padded and squishy.  In technical terms the ground is soft fall with latex covered foam-padded equipment.
The first one is located indoors just outside The Leaf Cafe.  It has recently had an upgrade and includes a cute cubby house and other things to explore. It's enclosed but not fully fenced.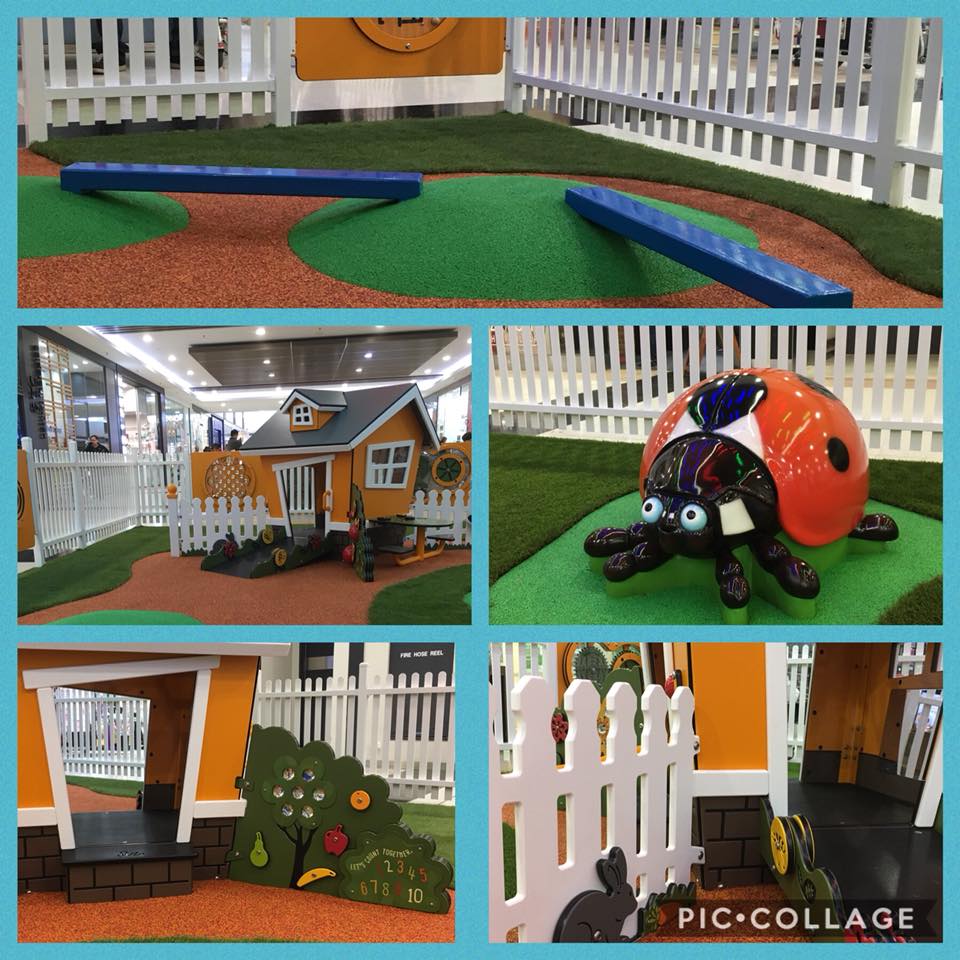 The other area is located outside, just near Michel's Patisserie and Caffe Cherry Beans and has a farmyard theme.  Again, a great play area for young kids and this one is fully enclosed.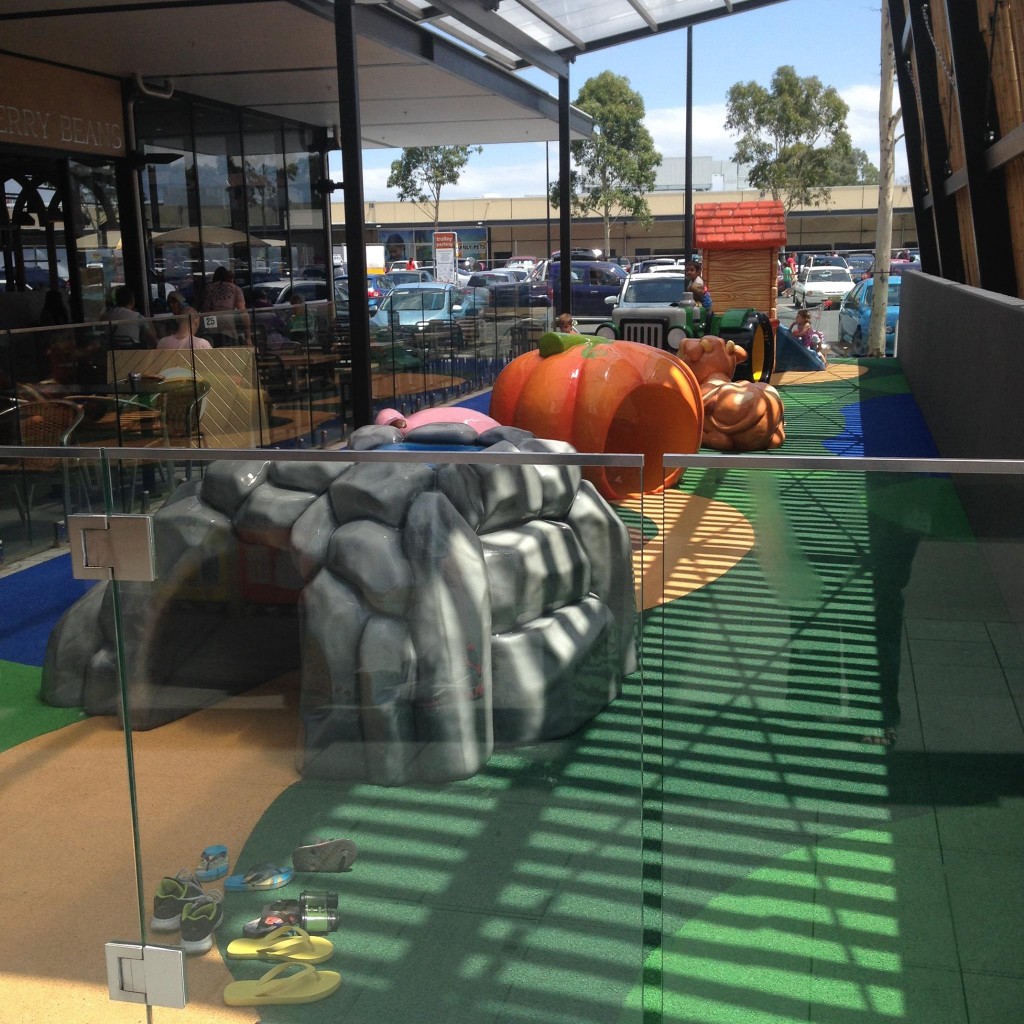 Stockland Baulkham Hills
The play area outside Little Rock Cafe has had a makeover. Stockland Baulkham Hills combined with Touched by Olivia to create a brand new play space that's pretty cool! It's now also fully shaded – tick! It's great for kids with big imaginations!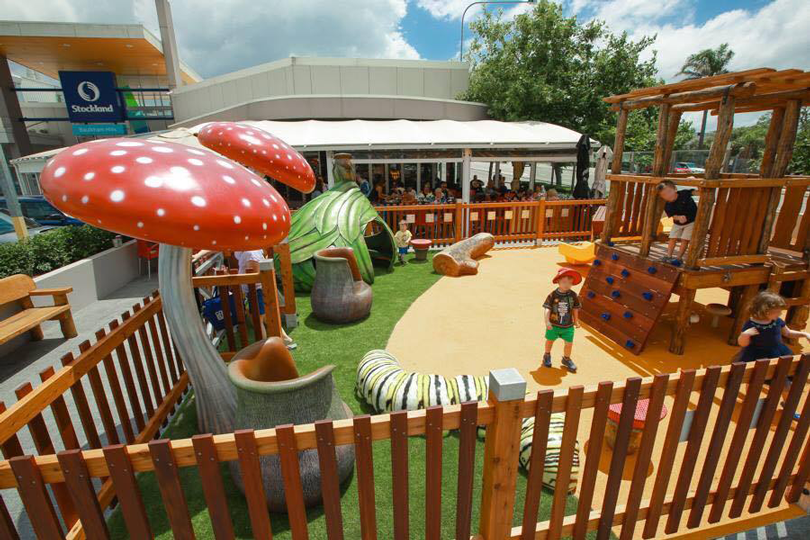 Winston Hills Mall
This one is brand new! Located within the food hall it isn't fully enclosed but has great equipment for young ones.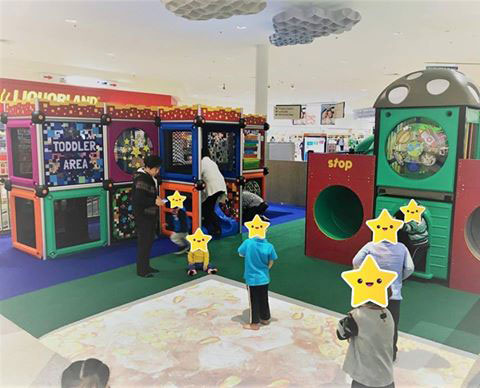 Where is your favourite?