Here in the Hills, we're blessed to have a piece of the country right on our door step. The 'rural' Hills – areas such as Galston, Kenthurst, Dural, Arcadia, Glenorie and stretching further to the Hawkesbury – offers some unique options for things to do without travelling too far. Here are some ideas.
Play at Fagan Park, Galston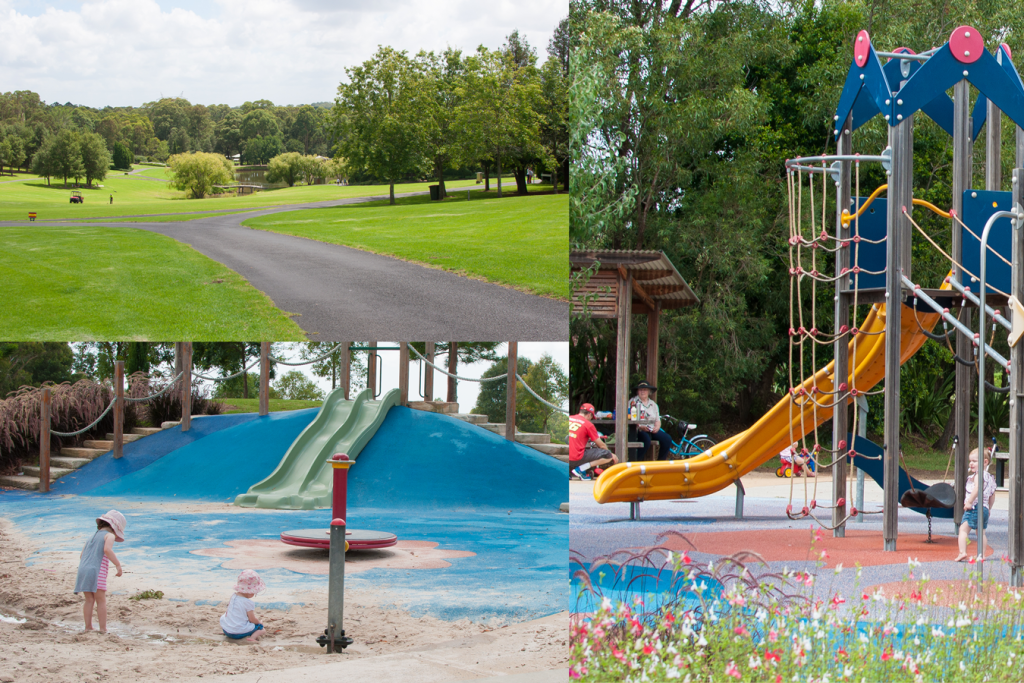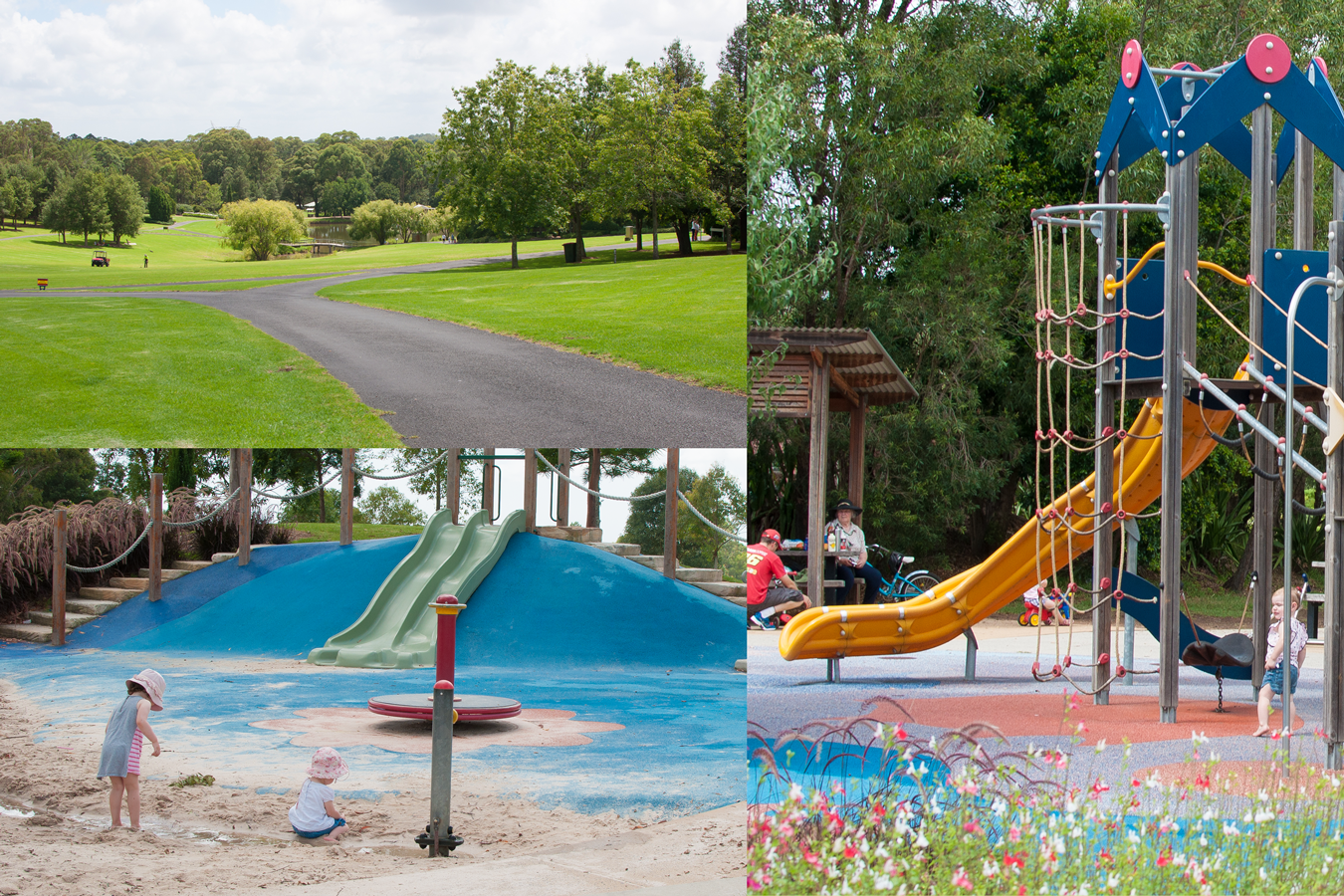 Fagan Park is surely one of Sydney's most stunning parks – and a big one at that, at about 55 hectares. It's an oasis of rolling green expanses and pretty little nooks for the little ones to discover. There are bike tracks, small lakes and lots of wide open space to run around and explore. For something a little different there are the Gardens of Many Nations – 11 themed gardens such as the Chinese and Dutch gardens. And there's ducks (and eels, turtles and fish!) Who doesn't love ducks?!
There are two playgrounds at opposite ends of the park. The one at the main Arcadia Road entrance has a large climbing frame, flying fox, liberty swing and play equipment. Also for the youngsters there's a sand play area with water (but not TOO much) – perfect for muddy puddles and splashing so take a change of clothes! There's another park sheltered away at the Carrs Road entrance which is more nature based and offers a different play experience.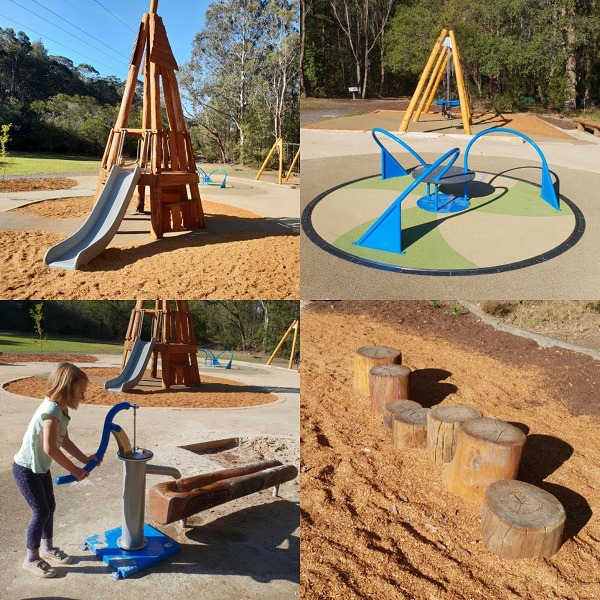 Picnic shelters and electric BBQs are scattered throughout the grounds. (Picnic shelters are also available to hire through Hornsby Council for functions.)
There are two car parks, one off Arcadia Rd at the main park entrance, and another off Carrs Rd. Parking costs $5 per vehicle. So strap the bikes on the bike rack, throw a frisbee and the scooters in the boot and set off for Fagan Park! Read more about why we love Fagan Park here.
Spend the day at Glenorie and the Glenorie Growers Market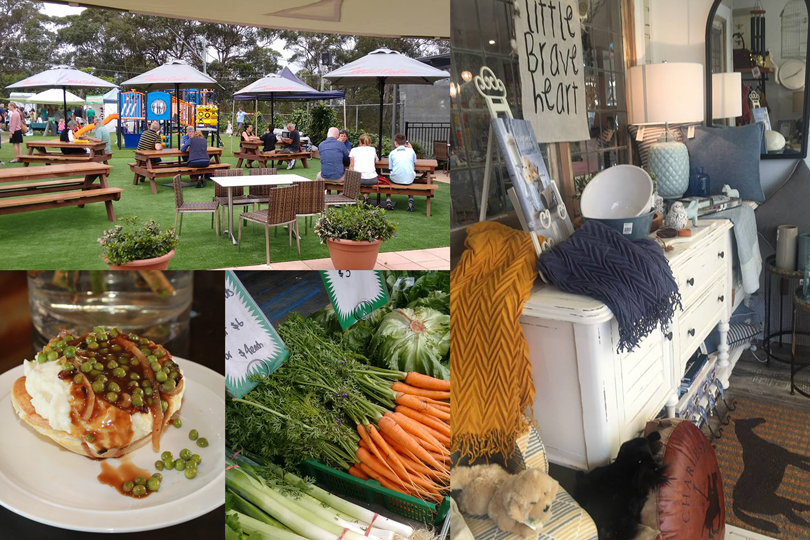 Glenorie is a lovely little village with a charming country feel. There's the famous Glenorie Bakery for pies and pastries … or both! There's a little outdoor play area and a small menu serving brunch and lunch dishes. There are a few great little shops for mum in Glenorie Village that are worth checking out too if the kids will let you, such as Blume Clothing and 2157 Fine Gifts & Homewares. An added bonus of visiting Glenorie is the animal spotting the kids will enjoy along the way!
The Glenorie Growers Market runs on the fourth Sunday of each month from 8am until 1pm. There's now also the Dural Grower's Market on the second Sunday of each month from 9am to 2pm at the Dural Country Club.
Glenorie RSL is also a fab place for an early dinner or a drink (for mum and dad) and a play. It's a lovely, small, modern club and has a fantastic outdoor area including tables and seating, an excellent play area with shade sails and a huge grassed area where kids are often running around and kicking a soccer ball. The vibe is relaxed and happy – we love it!
Ride the trains at Galston Valley Railway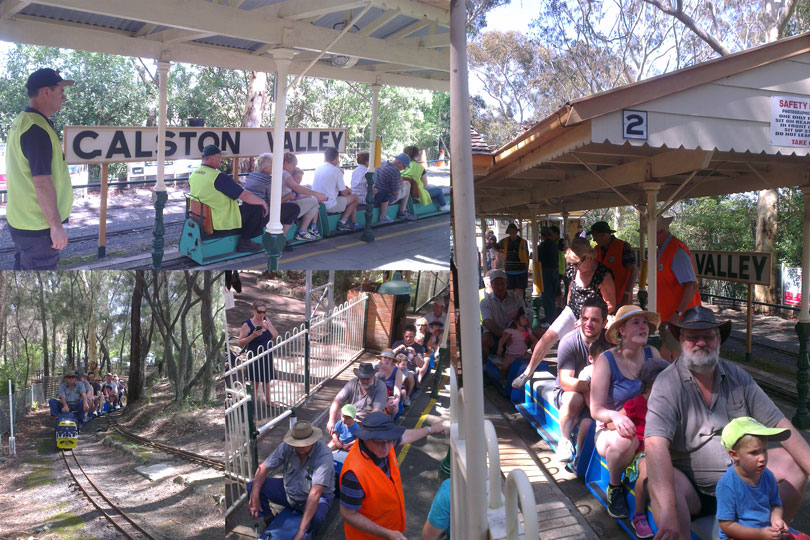 Run by the Hornsby Model Engineers' Co-operative, Galston Valley Railway is an amazing and unique experience, particularly if you have a train fanatic in the family! It's a miniature railway with a main line length of about 1km running through a picturesque bush setting, with a mix of steam and diesel trains. It's been there for many a year and it's lovely to see grown enthusiasts indulging their passion. It's a great little outing, particularly with the grandparents or similar who might even remember it from many moons ago. You can pack a picnic and grab one of the picnic tables to have morning/afternoon tea or lunch in between train rides.
It really is a lovely old-school tradition running each month that's well worth the visit!  Importantly, all train riders must wear enclosed shoes. Read more about why we love it here. Further info from the Hornsby Model Engineers' Co-operative can be found here.
Pop in to Nancy's Freedom Farm, Arcadia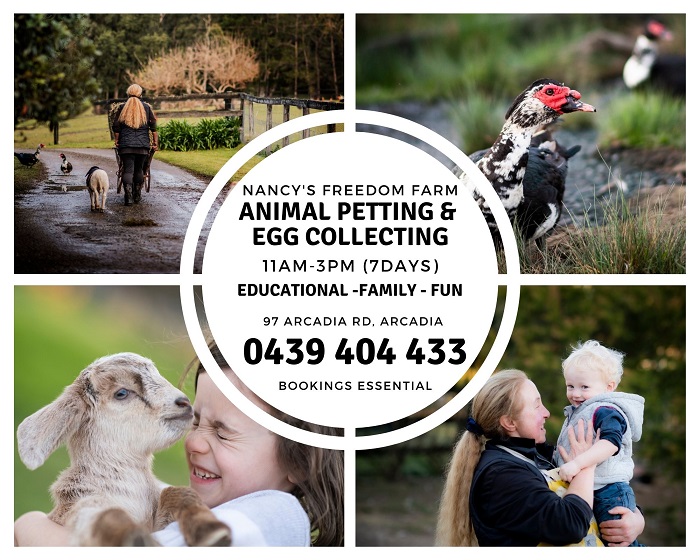 Nancy's Freedom Farm is located in Arcadia. Nancy's chooks lay amazing eggs and you can take your kids to collect eggs straight from the chicken coop. Let your kids explore the yard that's home to goats and chickens. And at the right time or year you can pat the baby animals. Make sure you take your gumboots and some money to purchase some fresh eggs at the end of your visit. Be sure to give Nancy a call before you visit to check she'll be there.
Play putt putt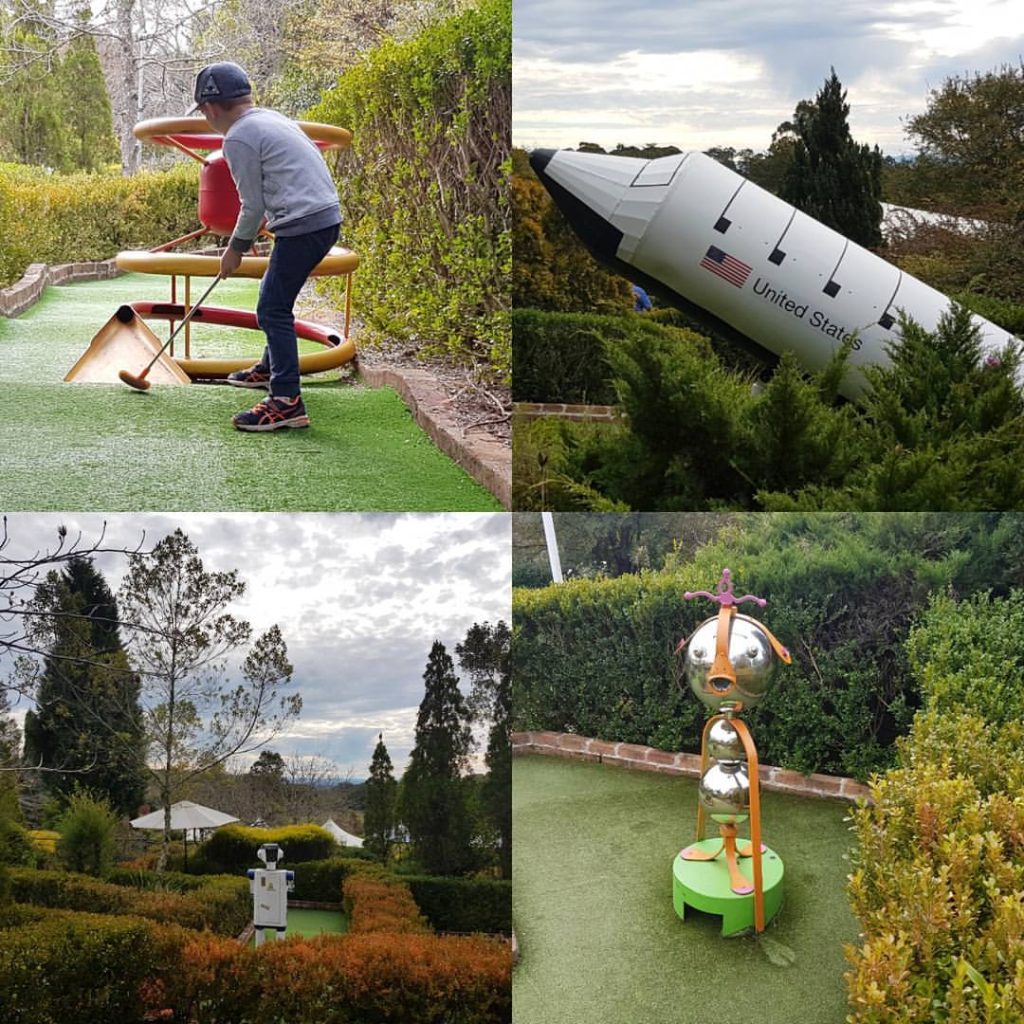 Dural Putt Putt in the Gardens is a great old school option which kids and parents can both enjoy! Get competitive on the two themed courses – Camelot and Space Trek. It's a lovely outdoor course surrounded by gardens and you can then take a break and refuel at the small onsite cafe! Open Fridays 10am to 6pm, Saturday and Sunday 9am to 6pm. However, during school holidays it's open every day from 9am to 6pm.
Check out the great cafe scene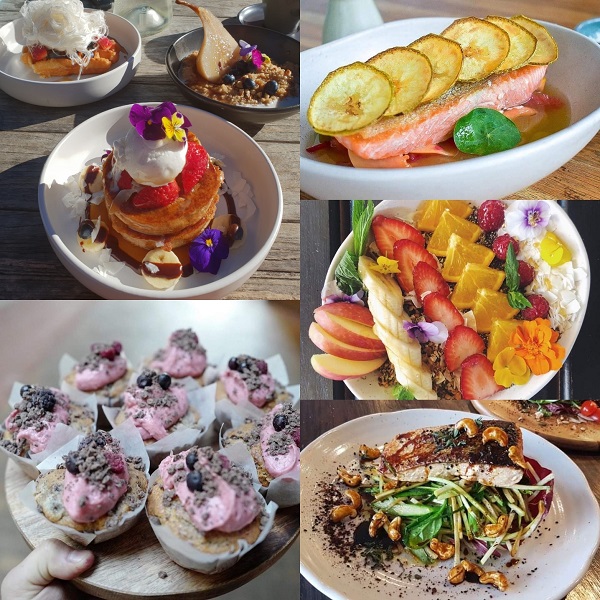 This area now boasts some excellent cafes serving great food and coffee. Dural gets the prize for most cafes in one suburb including the excellent Wild Pear Cafe, home to 2019's MasterChef winner Larissa. There's also S.A.L.T Cafe and The Wren at Round Corner, Hills Organics and Dolcettini. Close by in Galston you have The Local Collective, Sugar Salt Cafe and the SteamYard Cafe. These are great venues for different reasons but one thing they have in common is that they're family owned and operated by passionate locals who love what they do – and this shines through in their food and service.
Another goodie is Hidden Jem Cafe in Kenthurst. It serves Toby's Estate coffee and is also right near an excellent park which makes for a nice morning out with the kids. And Fig & Co on Annangrove Road has just been refurbished and the outdoor area is great.
Pick your own at Canoelands Orchard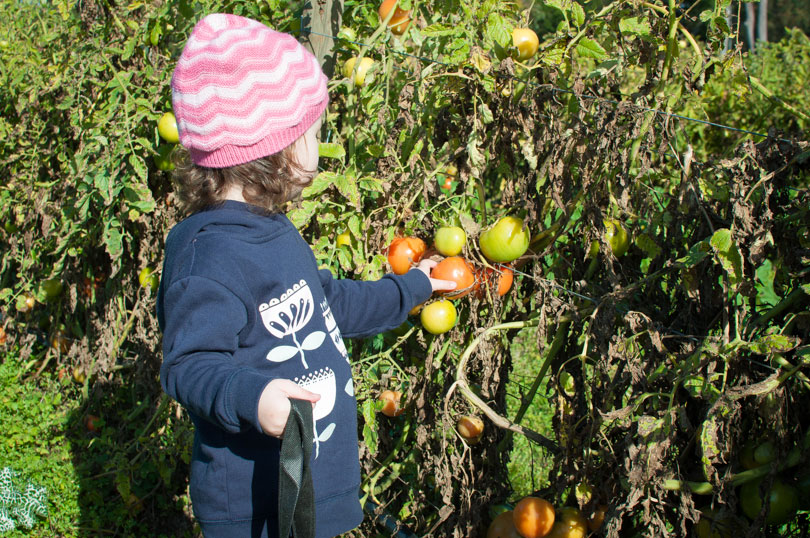 Picking your own is a great way to show kids where their fruit comes from while also being out in the sunshine and fresh air. Canoelands Orchard has been owned by the Christie family since 1923 and is now managed by Hills District Mum Jaime and her husband Nathan. The orchid's main produce is nectarines, but they also grow plums, peaches, passionfruit and tomatoes.
It costs $3 per adult to pick your own tomatoes (kids free) and tomatoes are $2.50 per kilo. Once you've filled your basket you can explore the property. There are guinea pigs, chickens, horses, sheep, cows, pigs and goats. The animals are beautiful and friendly. They also have some play equipment for little ones and a large grassed area perfect for a picnic. And during the school holidays there's a free tractor ride at 11am (outside of this, it's $3 per person).
Harvesting your own usually commences around mid March with tomatoes but check out Canoelands Orchard's Facebook page for the latest information.
Visit Golden Ridge Animal Farm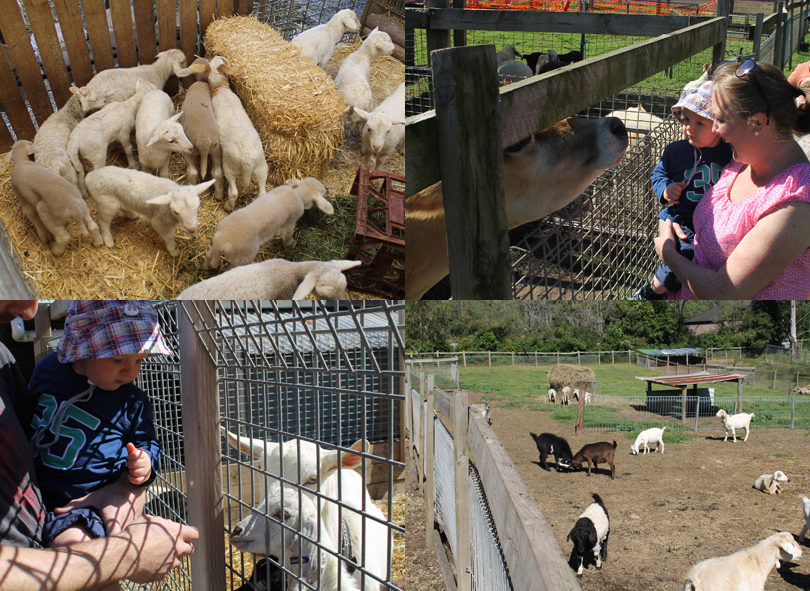 We remember visiting Golden Ridge Farm in primary school many many years ago! It was such a great hands-on experience and continues to be to this day! Little kids can get up close and personal with lots of animals, bottle-feeding lambs, holding ducklings, feeding goats and more. It's another family run business that's done it a little tough in the past, but they have some great improvements planned for the next few years.
You can make a day of it and bring lunch to have in the picnic area at the end of your visit. They also run 'be a farmer for the day' events which sound like fun! Visit their website for more details.