Parks that offer a space and facilities to host a party or function are a great asset to any area and can be a lifesaver for families when it comes to birthdays and get togethers. Below are a few options in and near the Hills that have facilities like barbeques and toilets nearby. These span several local Councils, each with its own bookings process. You'll need to contact the indiviual council to enquire.
Castle Hill Heritage Park
Castle Hill Heritage Park, located off Heritage Park Drive in Castle Hill, is a nationally significant site, being one of the earliest and potentially least known Government Farms dating back to 1801. It's a very pretty spot and a great place in the Hills to host a party! There's ample parking, BBQs, toilets, several shelters, large grassed areas and a great playground.
The park is vast, with 20 hectares of rolling landscaped hills, plenty of green space and remnant Blue Gum forest – the trees really are beautiful! Like with all shelters in the Hills Shire they can't be booked and it's a first come first served basis.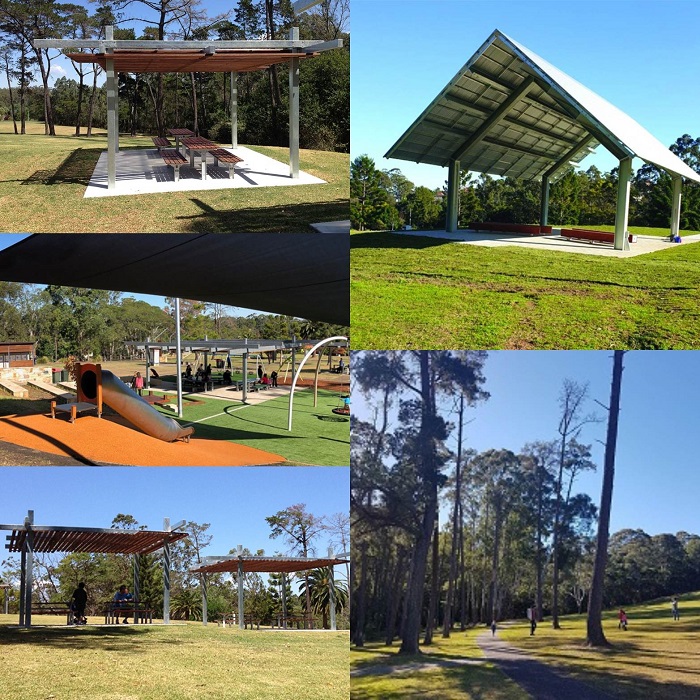 Bernie Mullane / Livvi's Place, Kellyville
This is a great inclusive playground which offers a picnic and bbq area, water play, some shade sails, toilets in the wider sporting complex, a fenced place space, parking and more. This is a Hills Shire space so you can't book shelters.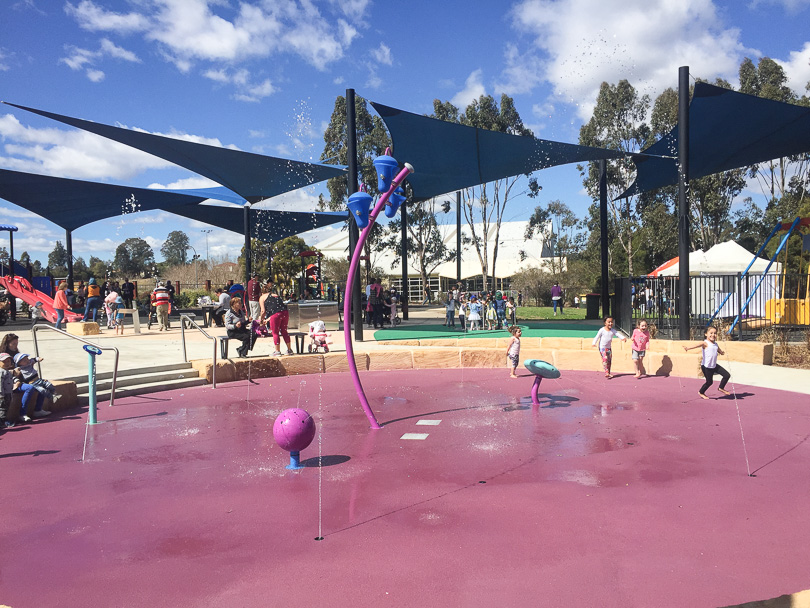 Fagan Park, Galston
Fagan Park has five large picnic shelters available for hire in different areas of the large park, all close to the play areas and set away from the lake. The shelters are perfect for events such as family reunions, birthday parties, Christmas parties, school outings and company picnics. Each booking costs $150.50 per day or part of a day. Requests for amusements such as jumping castles and bubble soccer require lodging a separate application and fees apply.  BBQs and toilets are available near the shelters. Further details can be found here.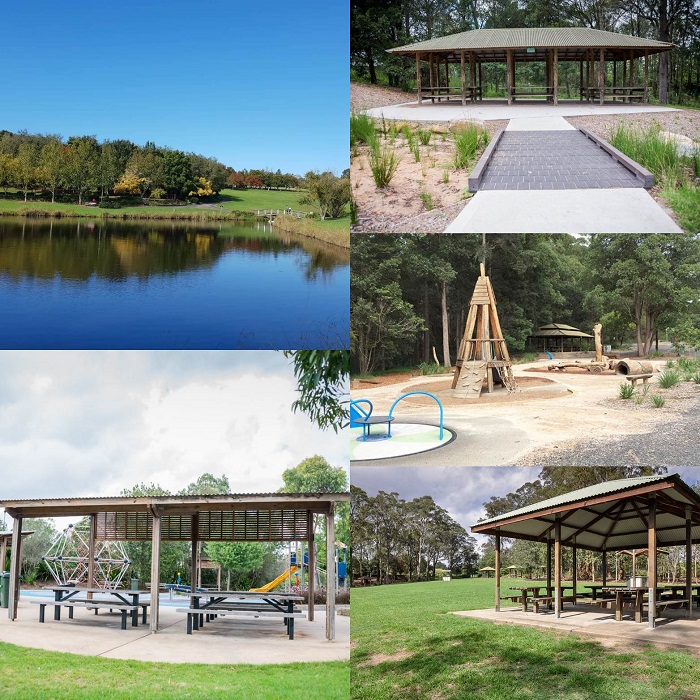 Rouse Hill Regional Park
The playground here received a makeover about a year ago and it's looking good. It offers bbqs, picnic shelters, parking, loos near the oval and you can also hire the Crebra and Fibrosa Pavilions. It's also a dog friendly park as long as your furry friend is on a lead. This park is operated by the NSW National Parks and Wildlife Service.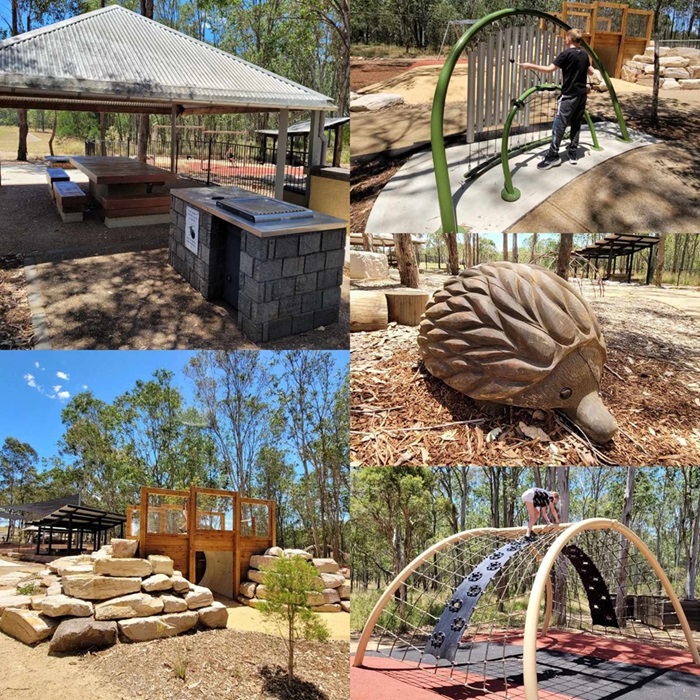 Bella Vista Farm
This is one of the newest playgrounds in the Hills and it offers good amenities right by it including picnic tables, bbqs, parking and toilets.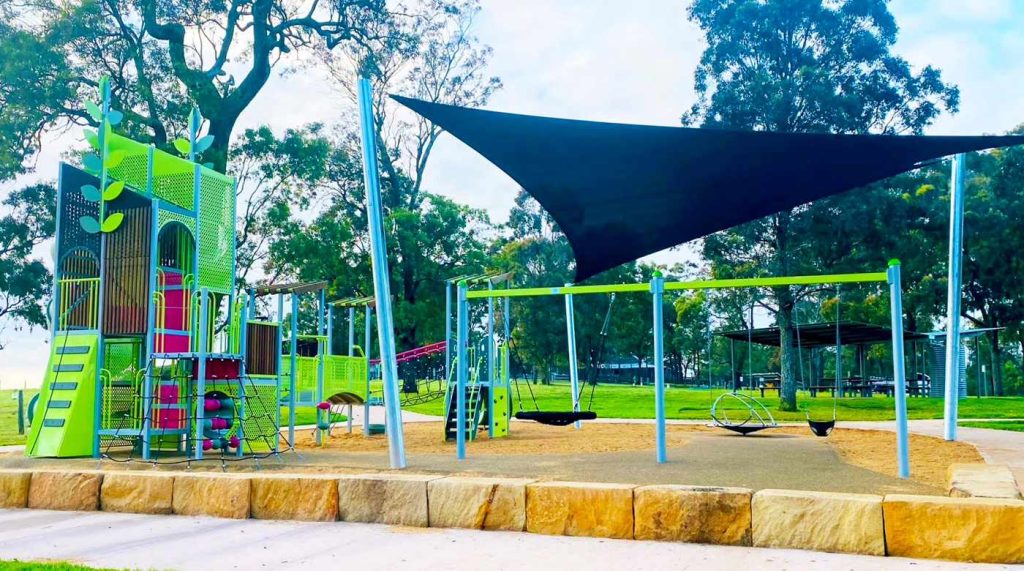 Galston Recreation Reserve
This is a great spot for a large gathering for a number of reasons – the shelter is absolutely huge, with lots of picnic tables underneath. There's a flat oval next to it as well as a playground, there are toilets, BBQs, two netball courts, parking by the reserve, a round path for riding or scooting and a little way from the shelter a skate bowl! Details regarding booking can be found here.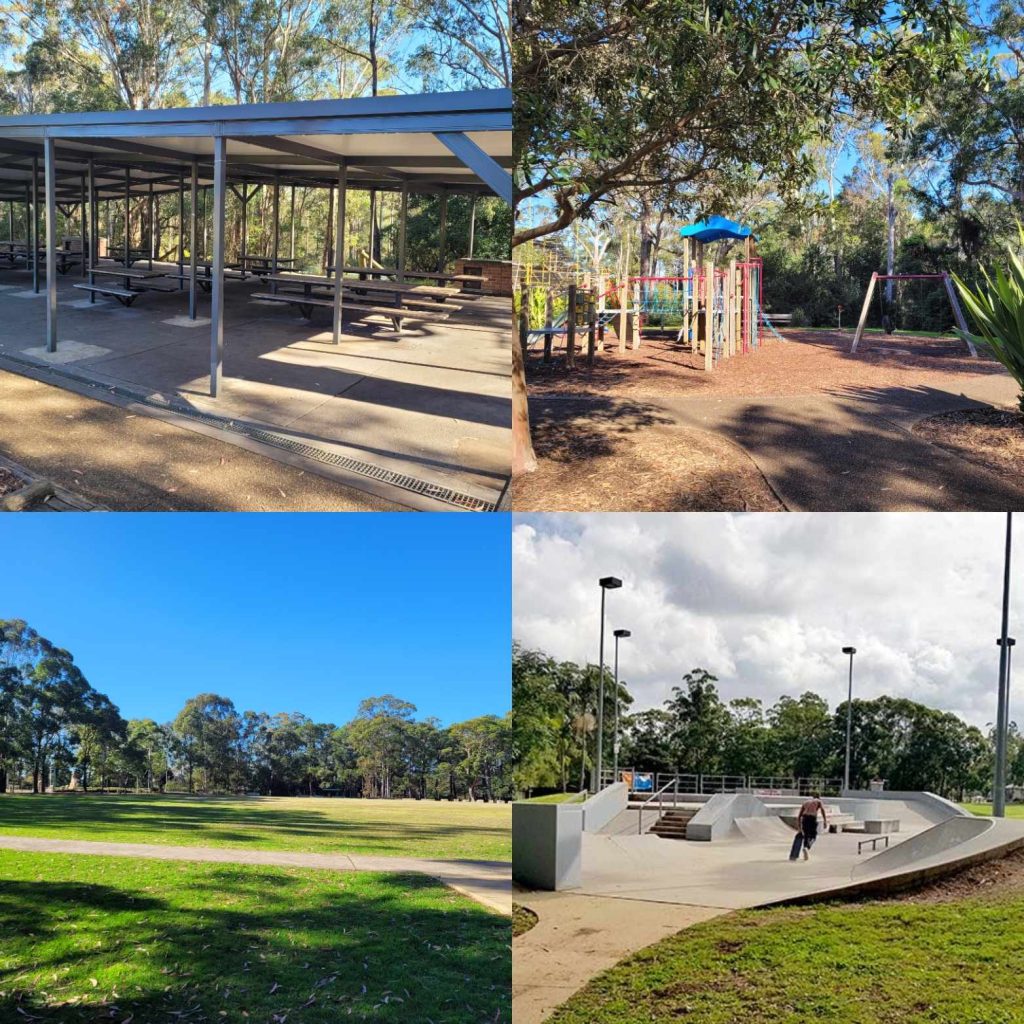 Ruddock Park, Westleigh
This is one of the best parks we've seen in a long time. Following a big refurbisment recently it would be perfect for a party! It has everything you could need including several shelters, toilets, bubblers, BBQs, a learn-to-ride track, basketball half court, netball ring, slides and much more. It's also next to a huge playing field if you have older kids who want to kick a ball and could be trusted unsupervised.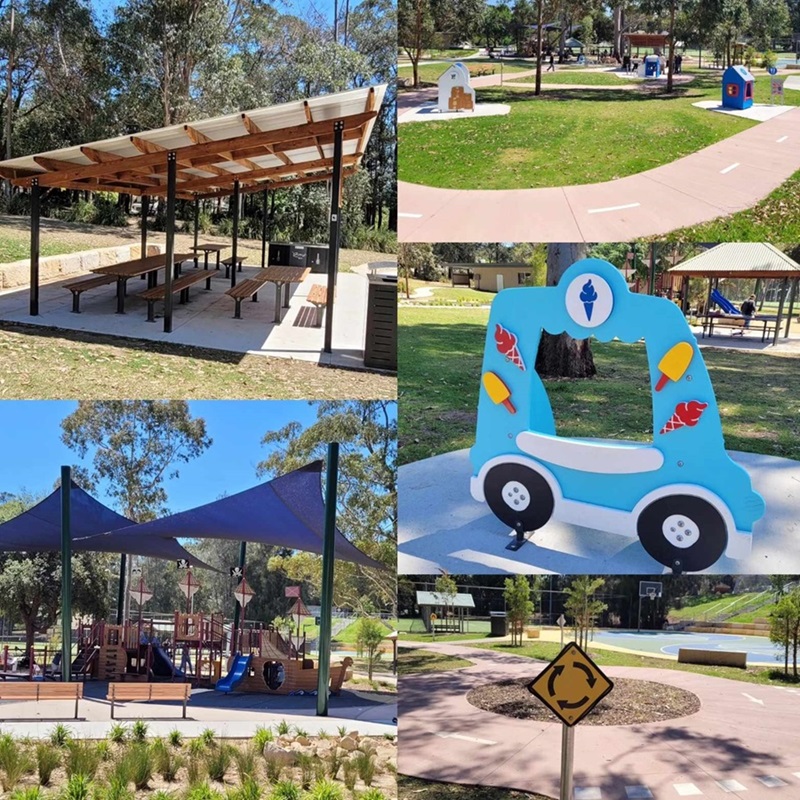 Philip Ruddock water playground, Dundas
This is a fantastic spot for a gathering with small kids. The water play alone is worth the visit but there's lots more on offer including a separate 'dry' playground, bbqs, shelters, grassed areas, toilets nearby and large playing fields next to the space for older kids.
For further info, visit the City of Parramatta's website.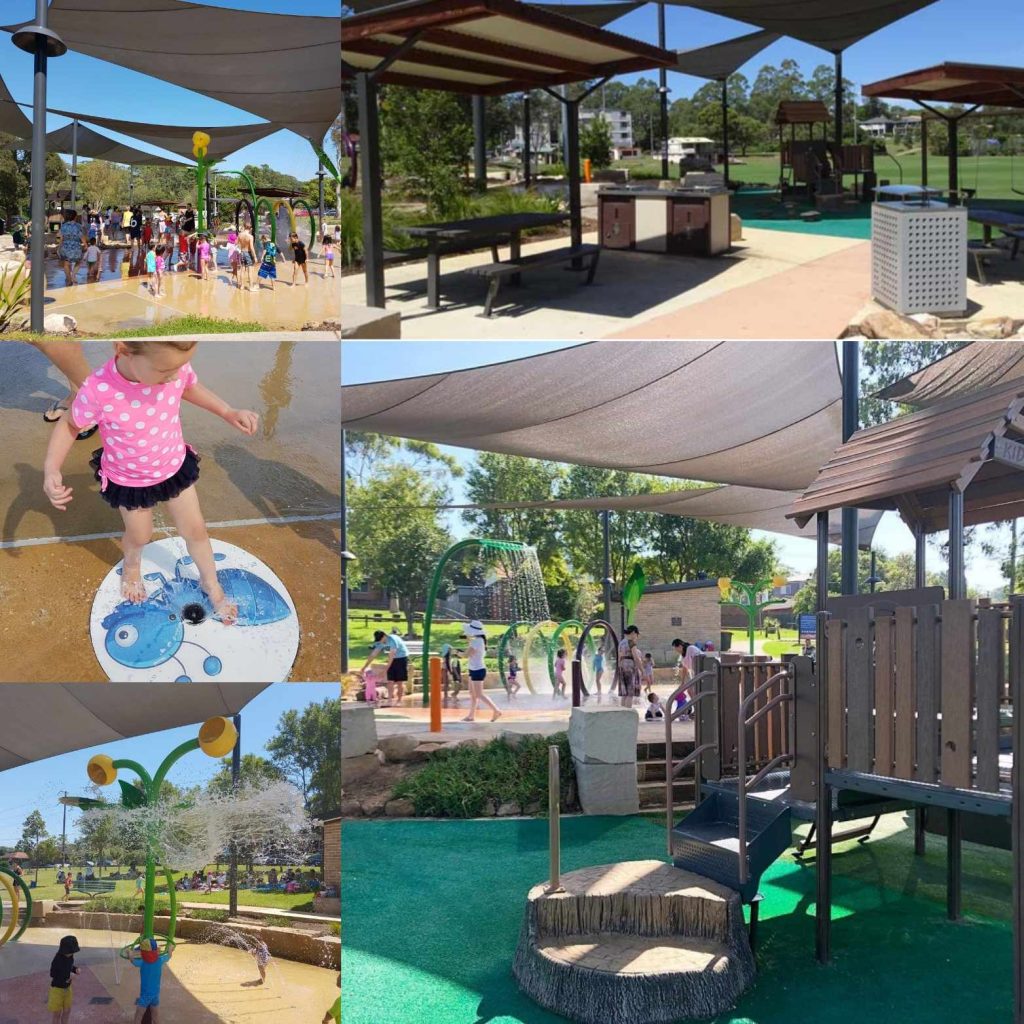 John Wearn Reserve, Carlingford
This is another great refurbished multi-purpose space that would be excellent for a party or gathering. It offers a very cool safari-themed playground as well as barbeques and picnic facilities, a skate park, off leash dog area and multi-purpose courts. You can read more about the reserve
here
.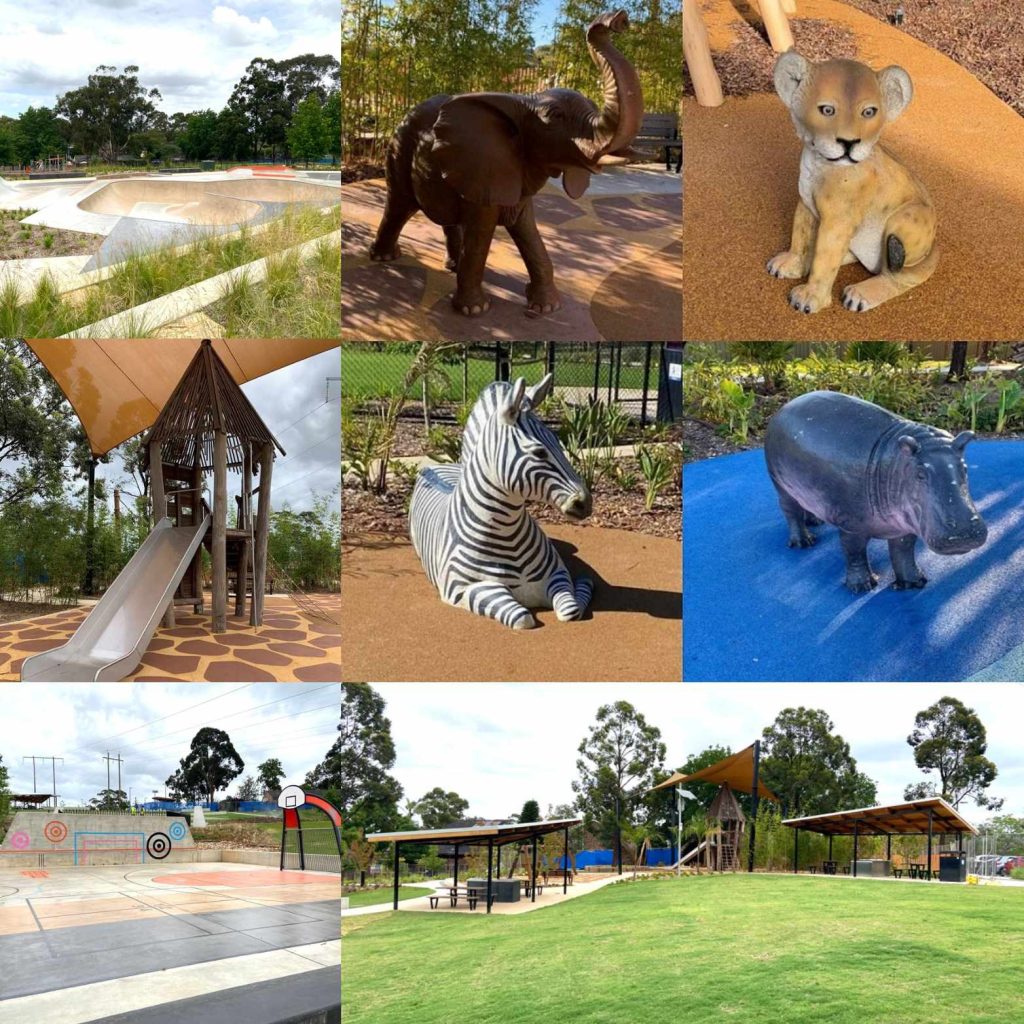 West Epping Park
Here's ANOTHER large multi-purpose space that has received a huge makeover in recent years and would be an excellent spot to host a party or get-together. It's a great outdoor community space that's well thought out and has something for kids of all ages as well as picnic shelters, bbqs and on site parking. Read more here.