We always keep our eyes open for new parks or park upgrades so we were excited to check out the transformation of West Epping Park. We were super impressed! Here's why.
We visited West Epping Park on a lovely sunny Autumn afternoon and it was stunning. This transformation has been a long time coming – years in fact – so long that two Councils have been involved in the multi million dollar development as a result of a shift in boundaries.
The afternoon we visited the sun was shining, people were having fun and enjoying time with their friends and families and it gave the park a really great vibe. We love that the park offers something for everyone – a very rare thing in a park. There were toddlers on the little people's play equipment which is in its own little area and is all clean and shiny and new. This space is best for kids up to about 5 and has a brightly coloured cubby structure, a little car and couple of other pieces of equipment including musical play and on which they can't hurt themselves.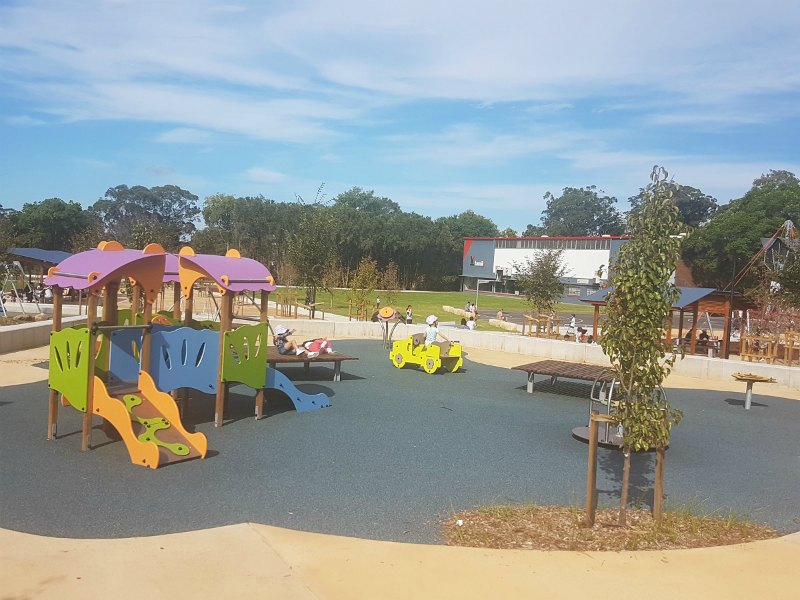 Then there was the big kids' area with the major attraction – the seriously cool and impressive spider web connected to an epic slide! Older kids and tweens were enjoying this, along with the large bird's nest swing next to it. This isn't a standard bird's nest swing usually used by those up to about 4 or 5 years old (although there's one of those too) – this one hangs from a great height, meaning you can get some serious swing going on it! Awesome fun.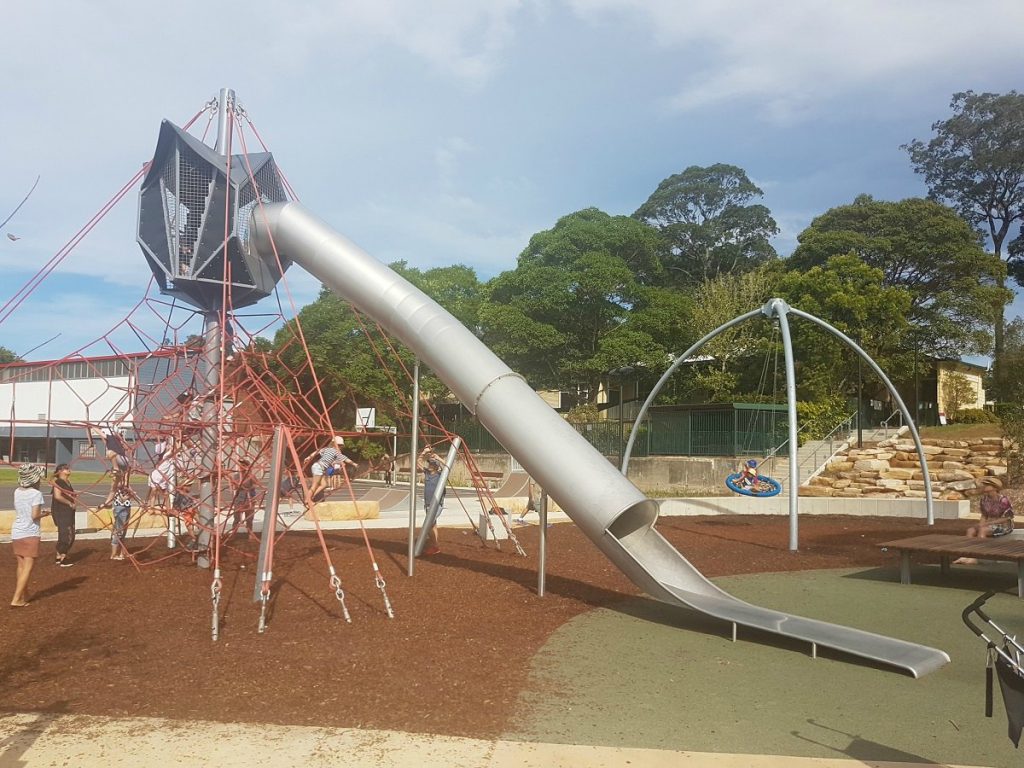 It was great to see a skate/scooter area right next to the play area and being utilised by lots of tweens. It's clever to put it next to the play equipment so these kids can skate while parents might be watching other kids on the equipment. And having the basketball court in the same spot as well is another added bonus. It's fantastic to see a space cater for a wide range of ages so well.
There are plenty of paths for scooters and there's huge synthetic sport fields too if you're wanting to boot a ball around and it's not being used. There are also some climbing ropes and smaller slides. Basically, there's heaps to do and it would be hard to take a family and anyone utter the dreaded phrase "I'm bored".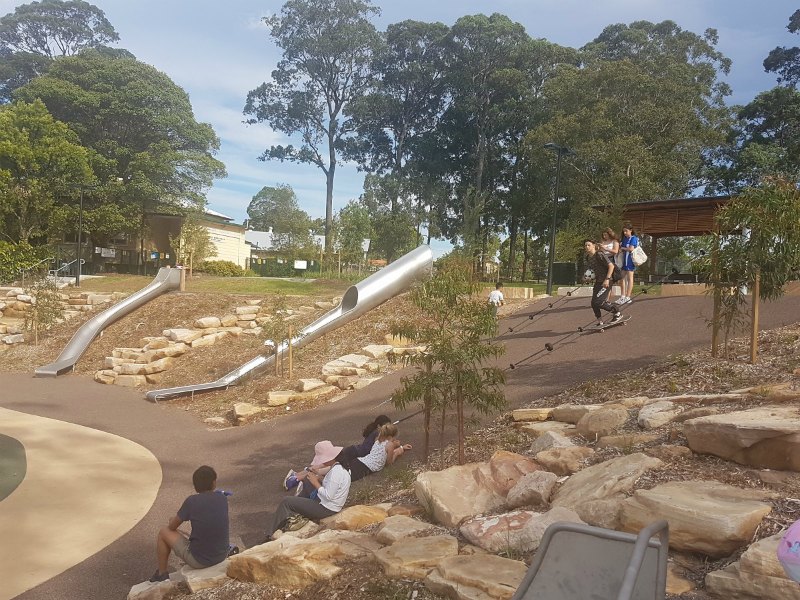 We love that councils are thinking of new things to add to outdoor spaces – the ping pong tables are a great addition and were both being utilised! It's great to see kids active. There are also covered picnic tables and a bbq, as well as other seating in the form of wooden platforms and sandstone blocks which all blend nicely into the space. The area borders a few streets where you can park without much problem and there's also parking on site. There's a ramp for disabled access, loos and you'll need hats and sunscreen if you're coming on a hot sunny day.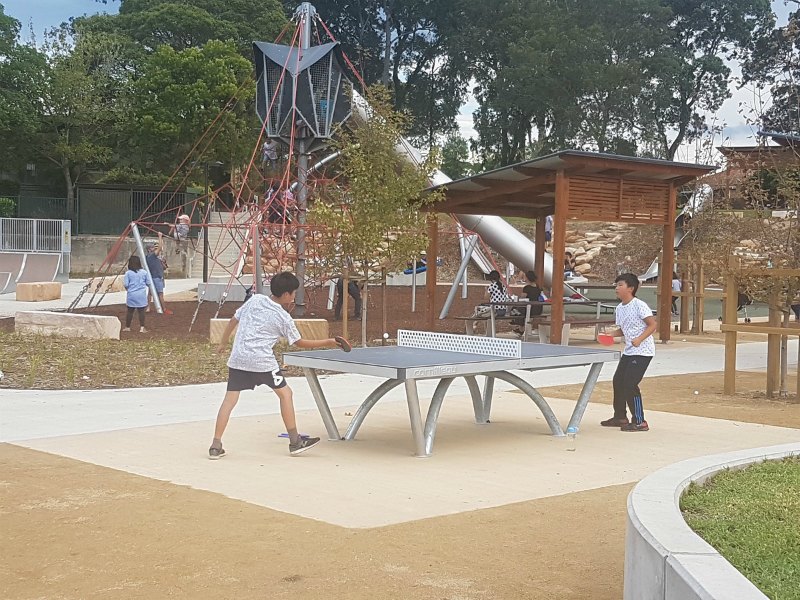 All in all, this is a great outdoor community space that's well thought out and has something for kids of all ages. It's the perfect place for a family afternoon out!
---
West Epping Park
Ward Street, Epping.