Get ready for a spot of wildlife watching at John Wearn Reserve in Carlingford, with the newly upgraded park's exciting safari-themed playground!
The playground – which is decorated with an assortment of animal statues, including an elephant, zebra, monkey and lion – is part of a $5.2 million refurbishment of the park. The upgrade also features a dog park, amenities block, carpark, skate park, fitness station, multi-use court, barbecue facilities, and picnic shelters.  A stage with amphitheatre seating is in the final phase of construction.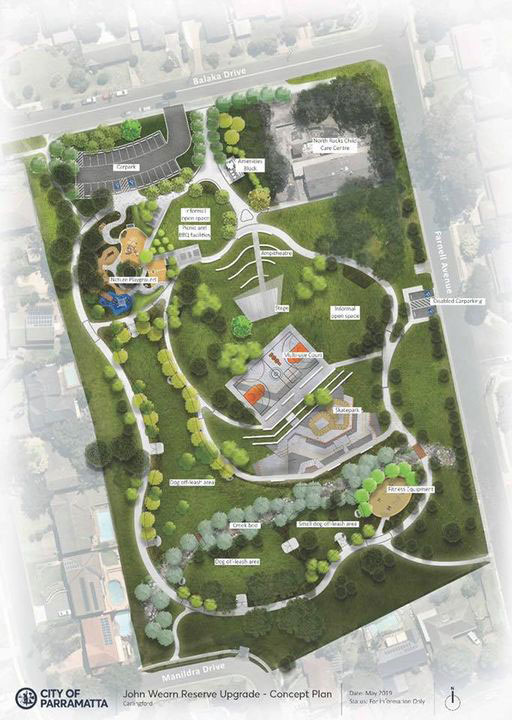 We knew this park upgrade was going to be good but it's actually WAY better than good! Located on the corner of Farnell Avenue and Balaka Drive Carlingford, the John Wearn Reserve comprises 2.4ha of land. There's something for all ages in the park and it will truly be an area where the whole community can come together.
The safari-themed nature playground is at the top of the park and you can access it easily from the new carpark located on Balaka Drive. Inspired by the Ian Potter Children's WILD PLAY Garden in Centennial Park, all the equipment is wooden and surrounded by safari animals. In terms of equipment there are three swings – a nest swing, a baby swing and a normal swing, a play structure with a slide which is shaded, a net to climb and stepping logs.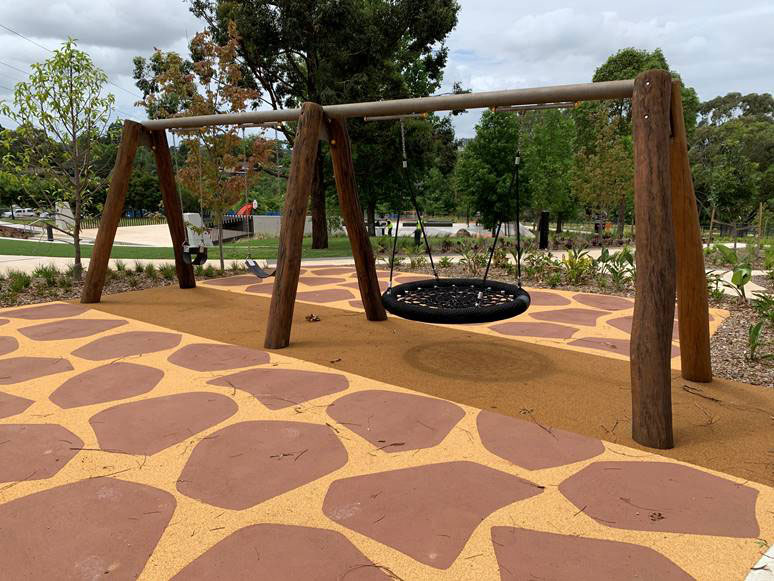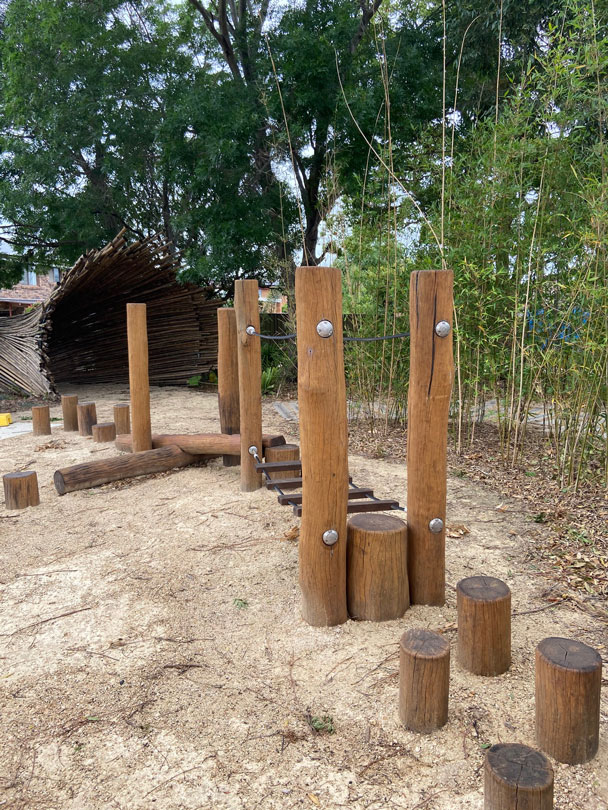 To capture the imagination of children the play space has a range of collaborative elements that use natural materials, a hut-like play structure, bamboo tunnel (which will break down over time and be replaced by the vines that grow over it), a teepee, scaled down life-like animals and a soundscape experience where the monkey, elephant, lion and hippopotamus greet approaching children with a roar, cackle and deep bellow!
There are free barbecues, undercover tables and plenty of space to sit and have a picnic. Toilets with baby change facilities are located next to the playground.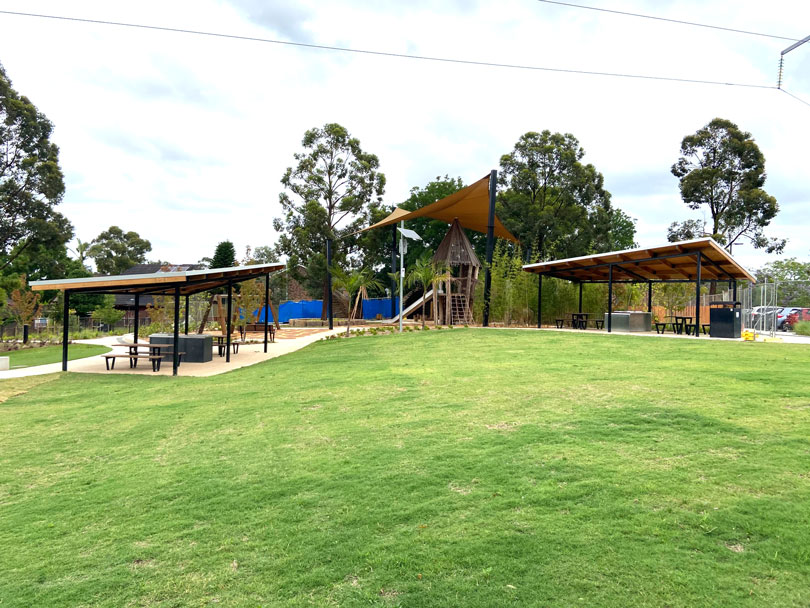 As you can see on the concept plan there are paths to walk, scoot and ride around. Down from the playground are the fenced dog parks – there's a large area for big dogs and then a seperate, smaller area for little dogs.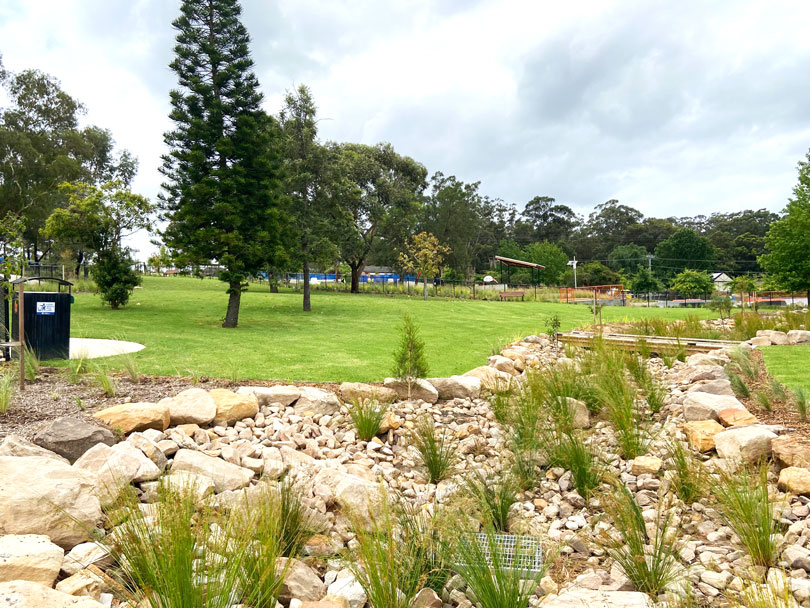 Next to the small dog area is a range of exercise equipment.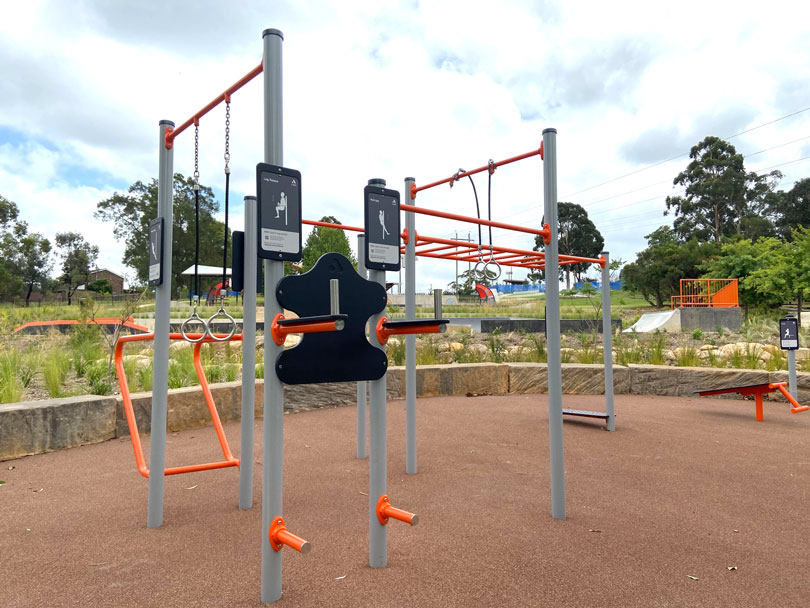 The youth precinct with a skate park and multi-use court, is already proving to be popular. The skate park was well spread out which should allow both big kids and little kids to play together. The multi-use court includes basketball rings, futsal goals, a netball ring, hand ball space, hopscotch and more!
Stage 1 of the amphitheatre and stage has been completed and there's still a roof to come on the stage area. This section of the park will be perfect for events, including the annual Christmas carols in years to come.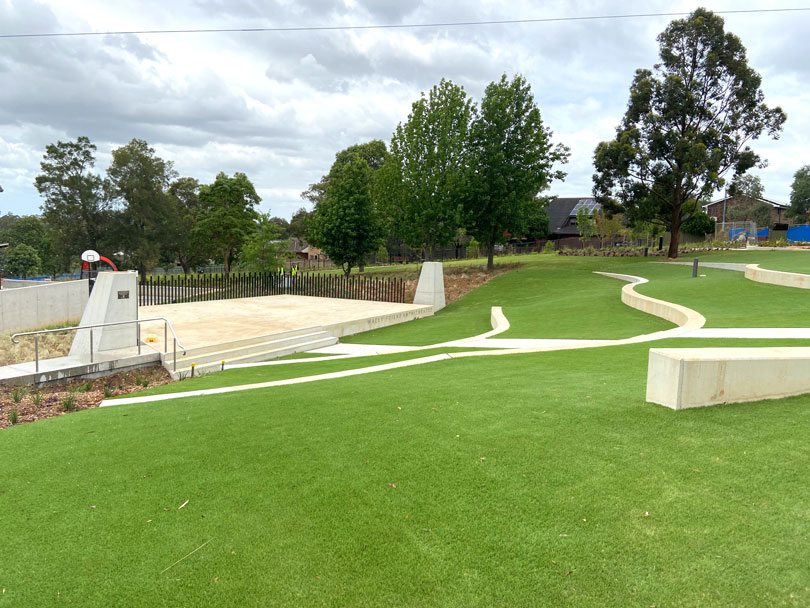 Overall, Parramatta Council has nailed this project! While it has opened later than expected, the old saying 'Good things come to those that wait' certainly rings true in this case. We hope you enjoy it as much as we did!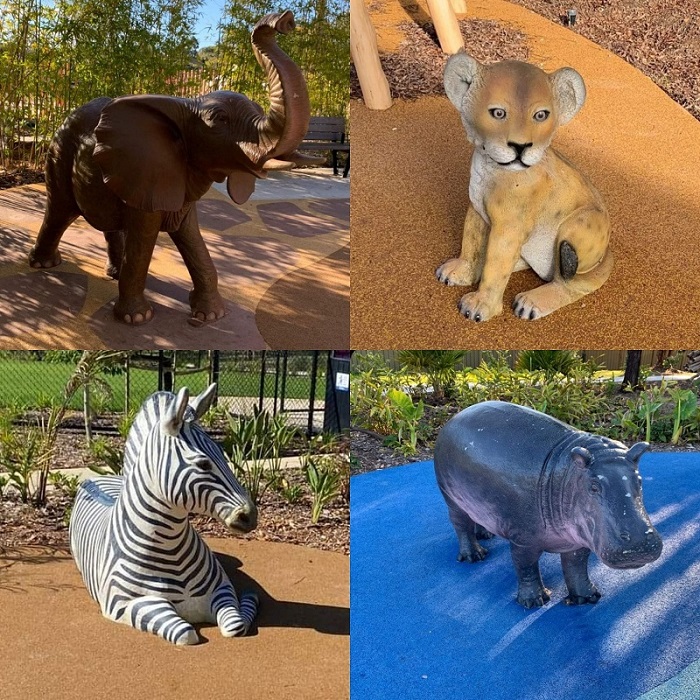 ---
John Wearn Reserve
Corner Farnell Avenue and Balaka Drive Carlingford.