Mums love a cafe! A babycino or kids milkshake and a piece of toast can keep little ones busy for a while, but often they're raring to go before you are. This is where cafes with play areas come in handy. Here are some in the Hills that can help you enjoy your coffee in relative peace!
The Vintage Pantry: Secret Garden – Galston
353 Galston Road, Galston.
The Vintage Pantry took over the old Greenshades site a while back and underwent a major makeover. It has the most gorgeous courtyard which includes a fully fenced playground that's in good condition, with tables nearby so you can stay close. The food isn't THAT cheap but it's really lovely and is a perfect place to meet a group of friends or celebrate over lunch with family. They even have a Little Pantry menu for kids under 10. The Secret Garden is open seven days for breakfast and lunch and Thursday, Friday and Saturday for dinner which starts at the family friendly time of 5.30pm. And they have a wood fired pizza oven too – another family friendly option.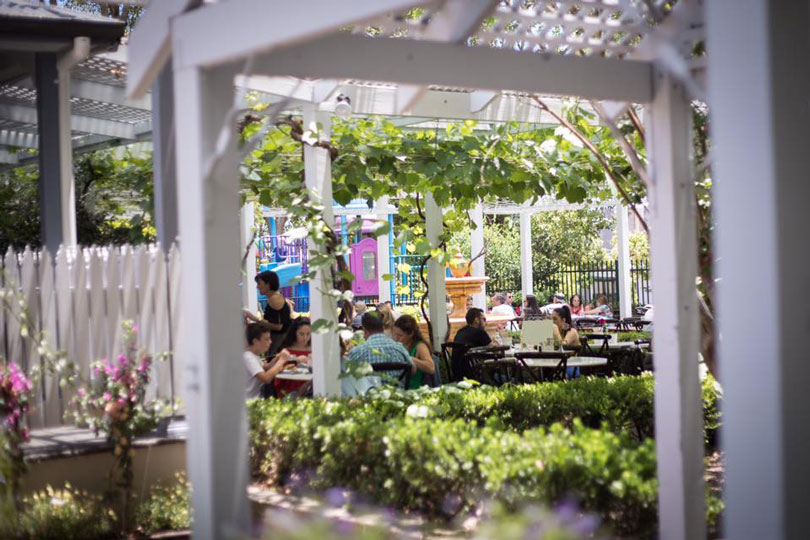 The Local Trade – Kellyville
90 Wrights Road Kellyville.
This place has been doing a roaring trade since it opened in 2015 and it's not just because of their location, directly outside the kids play area at Kellyville Village. They have great food and coffee and of course those amazing mega milkshakes (usually during the school holidays)!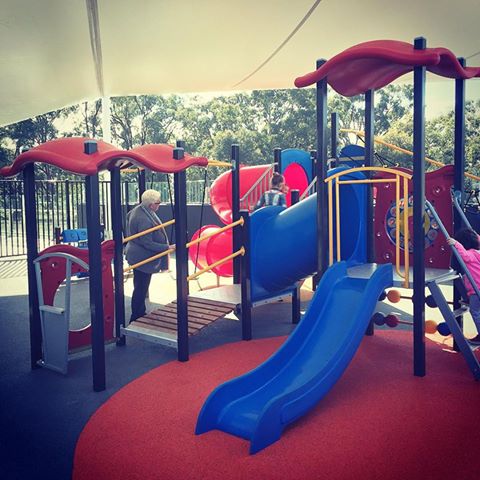 The Local Shed Cafe – Rouse Hill
19 Bellcast Road Rouse Hill.
The Local Shed Cafe is located at historical Mungerie House Rouse Hill. The cafe itself has both indoor and outdoor dining options with plenty of space for prams and there's a large grassed area out the front too, perfect for picnic blankets (yes they do takeaway coffee and food). If you have kids that still need to be supervised you won't be able to actually sit in the cafe and watch them on the play equipment, but you could eat beforehand and wander across for a play or order takeaway coffee and food before heading the play area.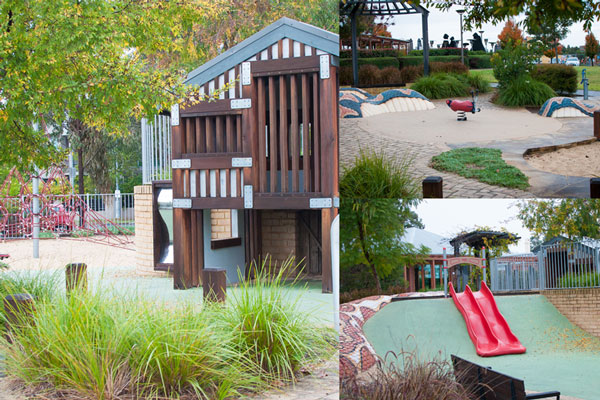 The Fig Coffee House – Kenthurst
1a Annangrove Road Kenthurst.
The food is fresh, seasonal and flavoursome. Good coffee, plenty of space for prams, a kids menu and an enclosed play area outside suitable for little ones make it a winner for mums. Plus, it's set right next door to a nursery which you can explore later. This place spans the ages, from little ones right through to grandmas.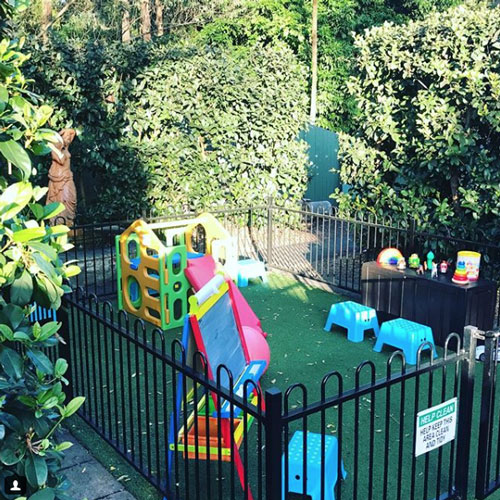 Frankie's Food Factory – Glenhaven
609 Old Northern Road Glenhaven.
Frankie's Food Factory is the cafe within Flower Power at Glenhaven that's breathed fresh life into the space. The food is good (again, on the more expensive side) and there's a fully fenced playground for kids to play in. The cafe overlooks a pond with fish and ducks and when you're finished your meal you can head up to Flower Power, the impressive nursery.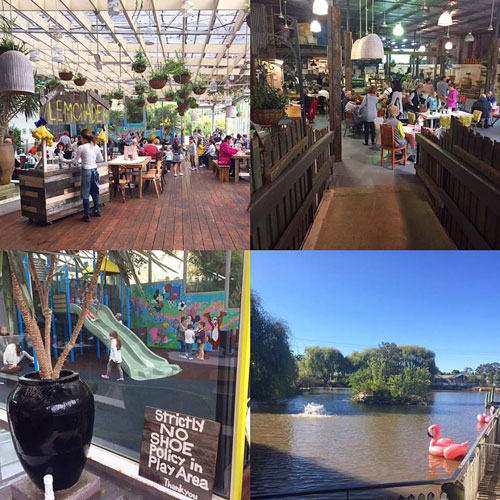 Glenorie Bakery – Glenorie
4/930 Old Northern Road, Glenorie.
The gang at the Glenorie Bakery loves to test out new things and constantly come up with fab new ideas. The latest addition is a sweet little cubby for kids out in their courtyard, which, incidentally is looking great and is a very pleasant place to spend an hour over a coffee or pastry or both! They also now have a small bar so if you need something stronger that's on offer too!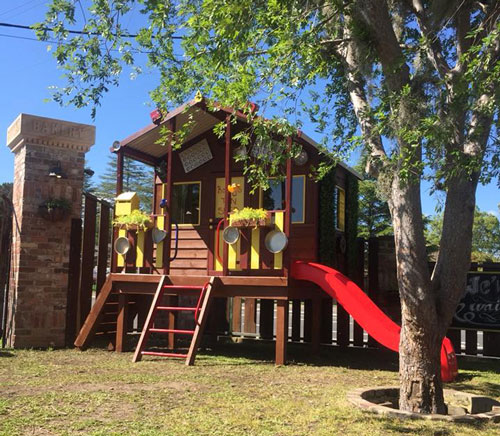 The Bells Road Social – Oatlands
1 Bells Road, Oatlands.
This is the newest venture for Dan and Mel from Longshot Cafe in Beecroft. It's located in a quiet area of Oatlands, right next door to a kids' playground. As with their previous cafe, the coffee is excellent and food is fantastic. We have eaten both lunch and breakfast at The Bells Road Social and walked away very impressed. They also have an in-house pastry chef – a Hills District Mum, who makes the most fabulous desserts and sweet treats! If you have younger kids, you will need to be down at the playground to supervise them but The Bells Road Social has blankets for you to take down for a picnic.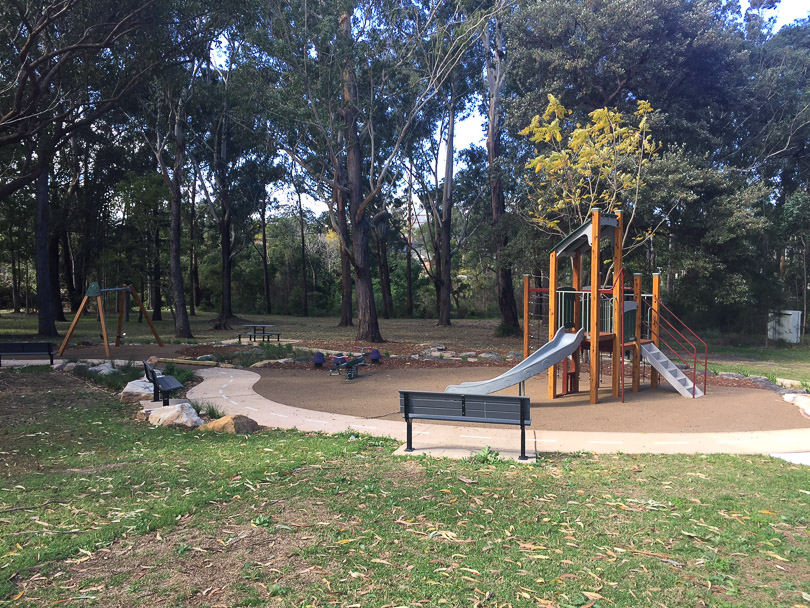 Stockland Baulkham Hills
Stockland Baulkham Hills, 375-383 Windsor Rd, Baulkham Hills.
The play area at Stockland Baulkham Hills is located between two cafes – Little Rock Cafe which has been a favourite with Hills District Mums for years and Charlie Lovett. Both are located so close there's no need to get a takeaway, you can supervise your kids from your table!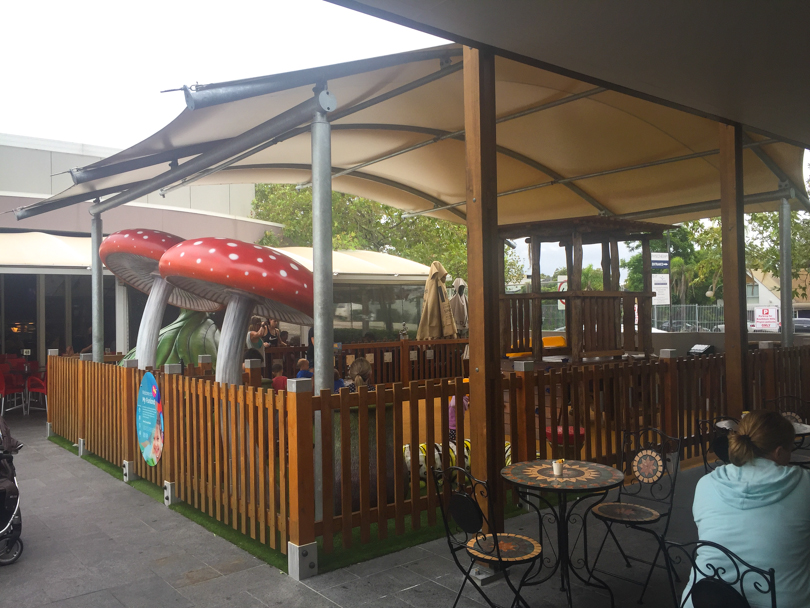 Stanhope Village Shopping Centre
2 Sentry Drive Stanhope Gardens
We love a shopping centre, cafe and play equipment combination and Stanhope Village has two play areas. The play equipment in both locations is perfect for babies, toddlers and preschoolers as the equipment is soft – kind of cushioned, padded and squishy. In technical terms the ground is soft fall with latex covered foam-padded equipment. The first play area is located indoors just outside the Leaf Cafe and has an enchanted forest theme. Leaf Cafe does good coffee and food so it's a win win for everyone.
The second play area is fully enclosed, has a farmyard theme and is located outside, just near Michel's Patisserie and Caffe Cherry Beans.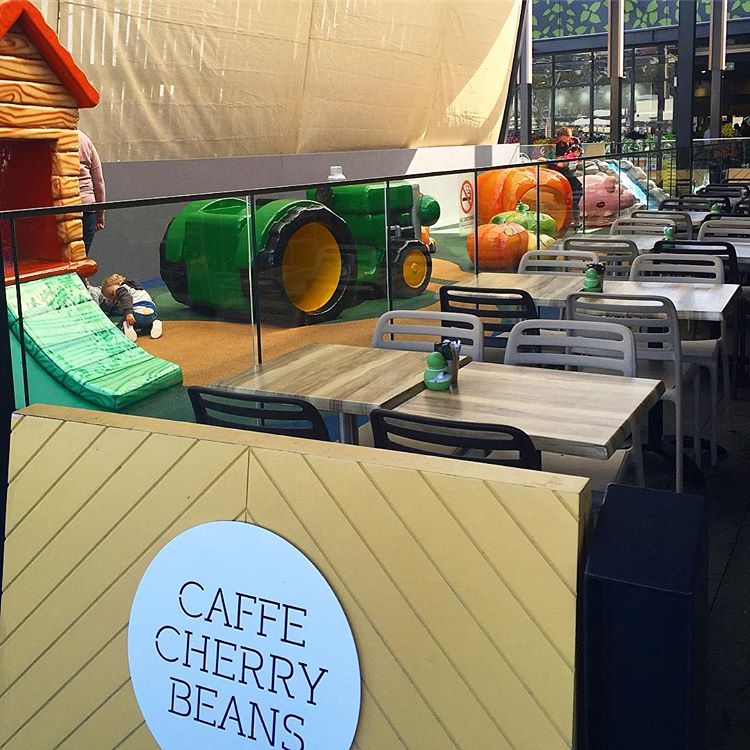 Pronto Rocks Cafe – North Rocks
North Rock Shopping Centre, 318 North Rocks Road North Rocks
This is one of our favourite cafes. In fact we get a coffee from here weekly. This cafe understands what it's like to be a mum – they really look after you! We can't count the number of times we've ordered but then been dragged to the play area, only to have them hand deliver a takeaway coffee with a smile! They do good coffee, good food and have good options for kids including the little marshmallow and biscuit tea cups which are always a hit!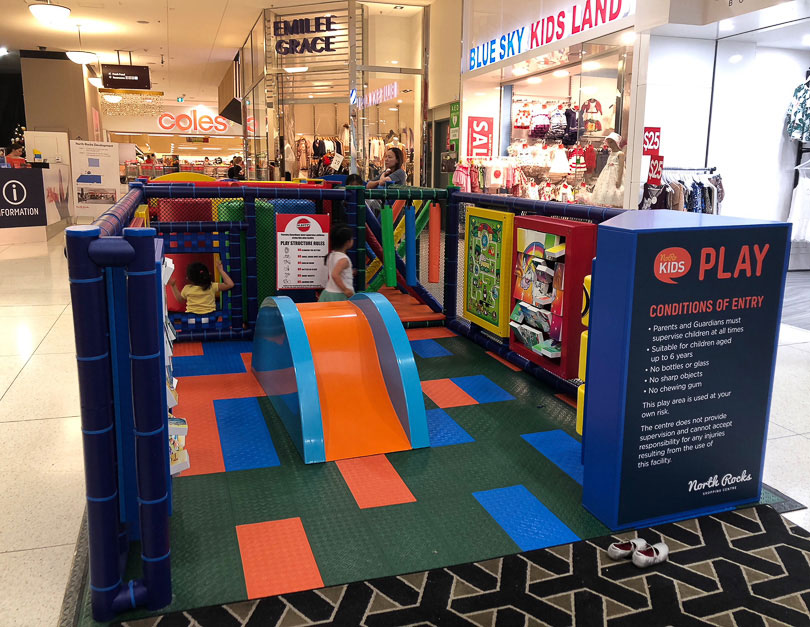 Oliver Brown Chocolate Cafe and Blends and Brothers – Rouse Hill Town Centre
Rouse Hill Town Centre, Windsor Road and White Hart Drive Rouse Hill.
Nestled conveniently in between Oliver Brown and Blends and Brothers, 'The Backyard' play area at Rouse Hill Town Centre is great for age 2 and up to about 8 years of age. Fully fenced (although older kids could probably scale it) this is a great play area for kids to explore and climb.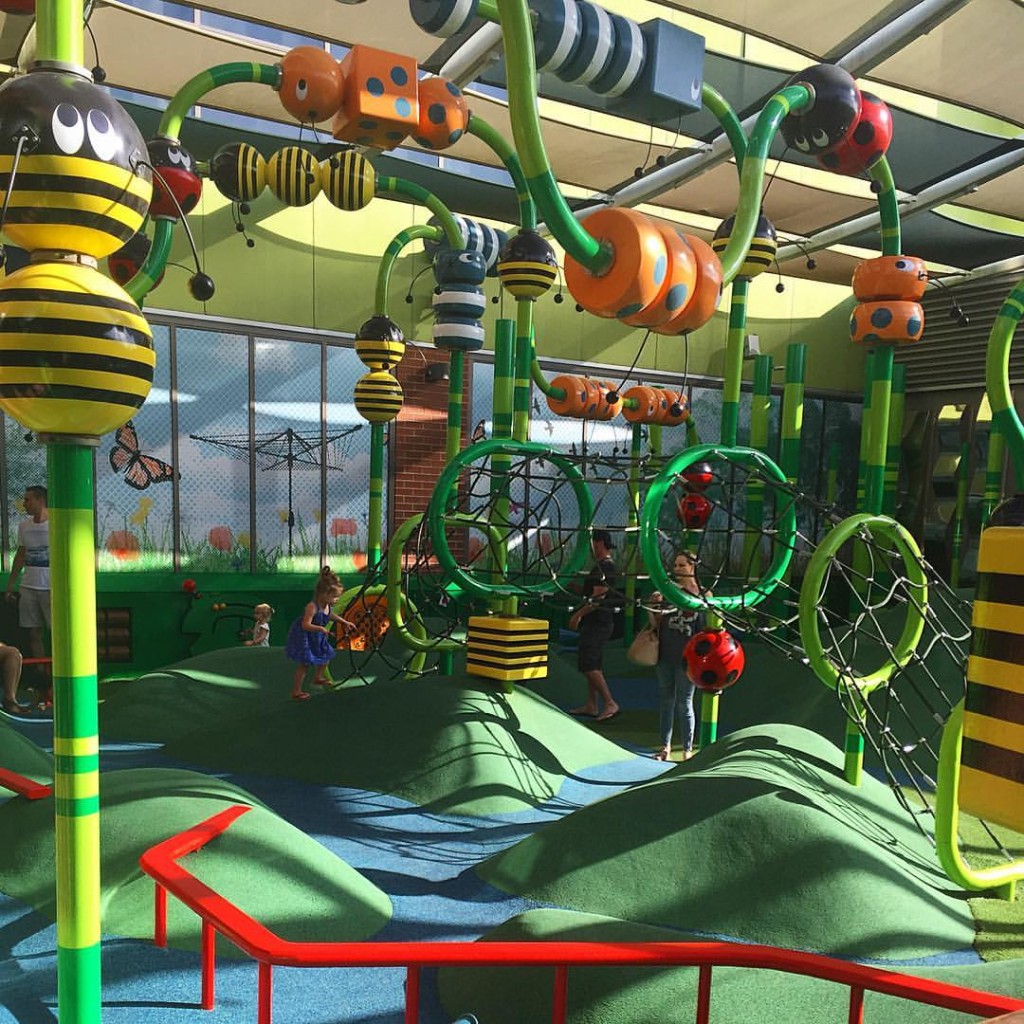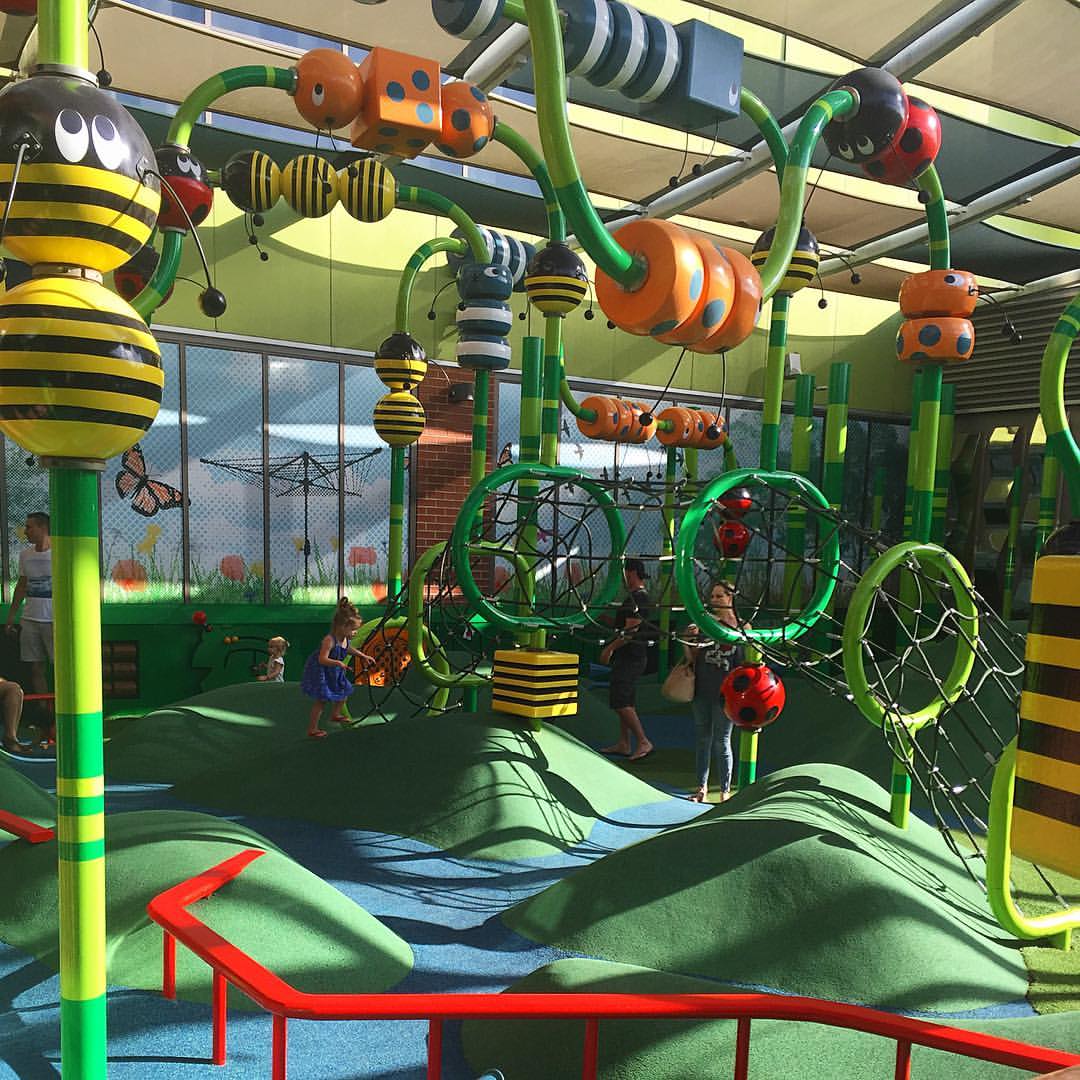 Further afield
The Picnic Burwood Park – Burwood
Corner of Park Avenue and Burwood Road Burwood.
Nestled in Burwood Park The Picnic is a funky cafe which is constantly buzzing. Just up from the cafe is a fantastic fully fenced and shaded playground. Well worth a trip!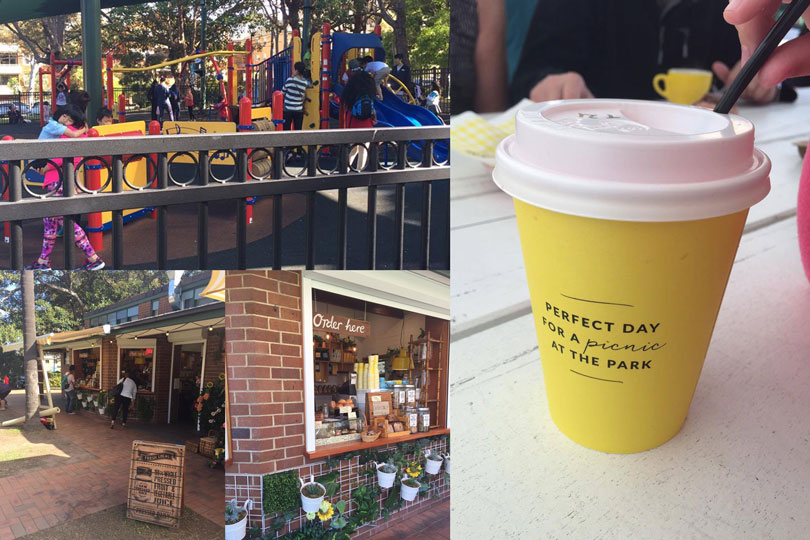 The Grounds Keeper Cafe – Blacktown
49 Richmond Road Blacktown
This cafe is located right next door to a playground that has a water play element. You can find out more about this fabulous place in our detailed review here.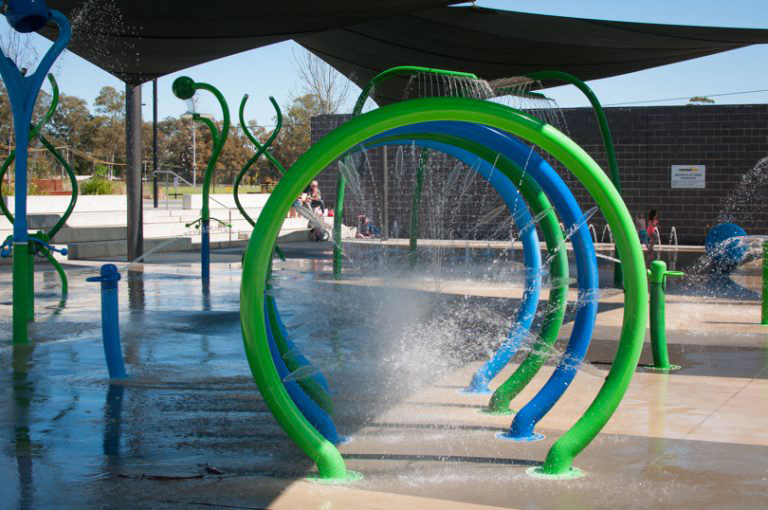 The Dragon Fly Cafe – Eden Gardens, North Ryde
307 Lane Cove Road, Macquarie Park.
This is another one where you can't view the play area from the cafe but it's worth a mention. Eden Gardens is predominately a nursery but it also has the Dragon Fly Cafe, a play area and gardens to explore as well as a cute little shop. It's perfect for anyone looking for an all-in-one outing that includes coffee for mum and playing and exploring for kids.You can read more here.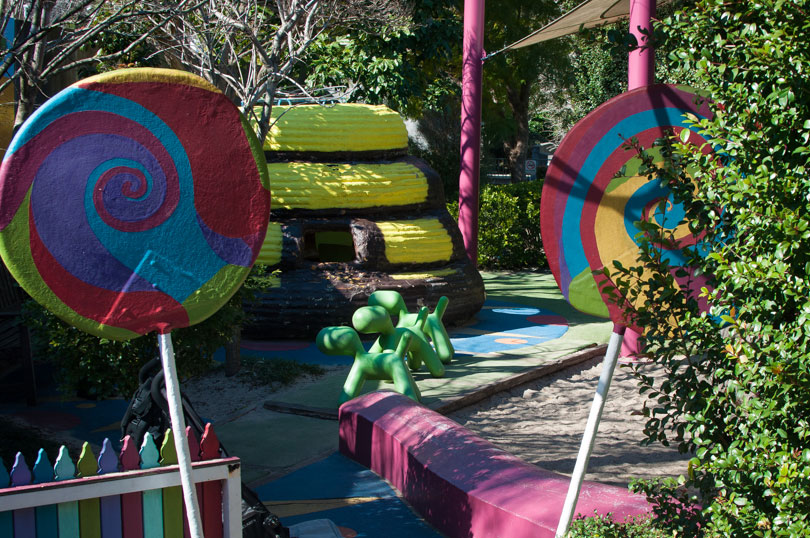 Other articles that might interest you…..
If you loved this article you should also check out the following: