About half an hour's drive from the Hills, Berry Island Reserve is a beautiful spot to visit for a day trip or picnic. There's lots of space, harbour views, a playground and a short bush walk.
You'll find Berry Island Reserve by the harbour at the bottom of Shirley Road in Wollstonecraft. It's a comfortable drive from the Hills down the M2. It's a gorgeous spot and we remember going here on a school picnic day many moons ago! It's also an area rich in Aboriginal culture and history – the original occupants of the region, the Cammeraygal, lived along the foreshores and in the bushland and the area is dotted with cultural remains.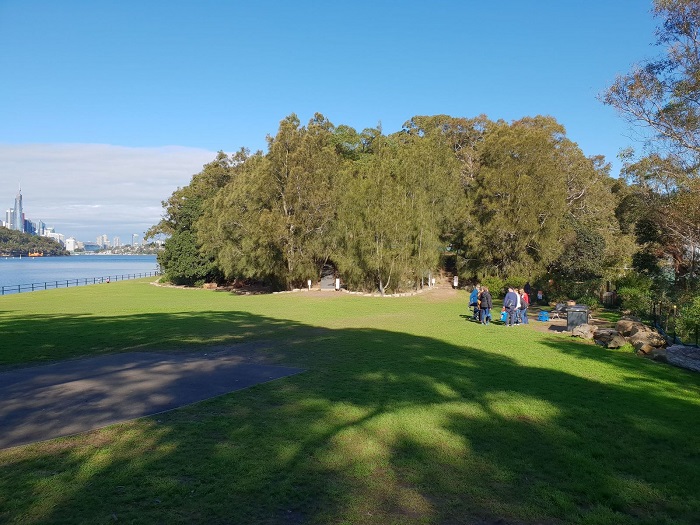 There's a large grassed area where you can throw down a picnic blanket and sit by the water. Often on weekends you'll find a larger group or two celebrating a birthday or the like. You could also kick a ball or throw a frisbee. There are a couple of picnic benches, a bbq and a toilet block at the reserve which is handy.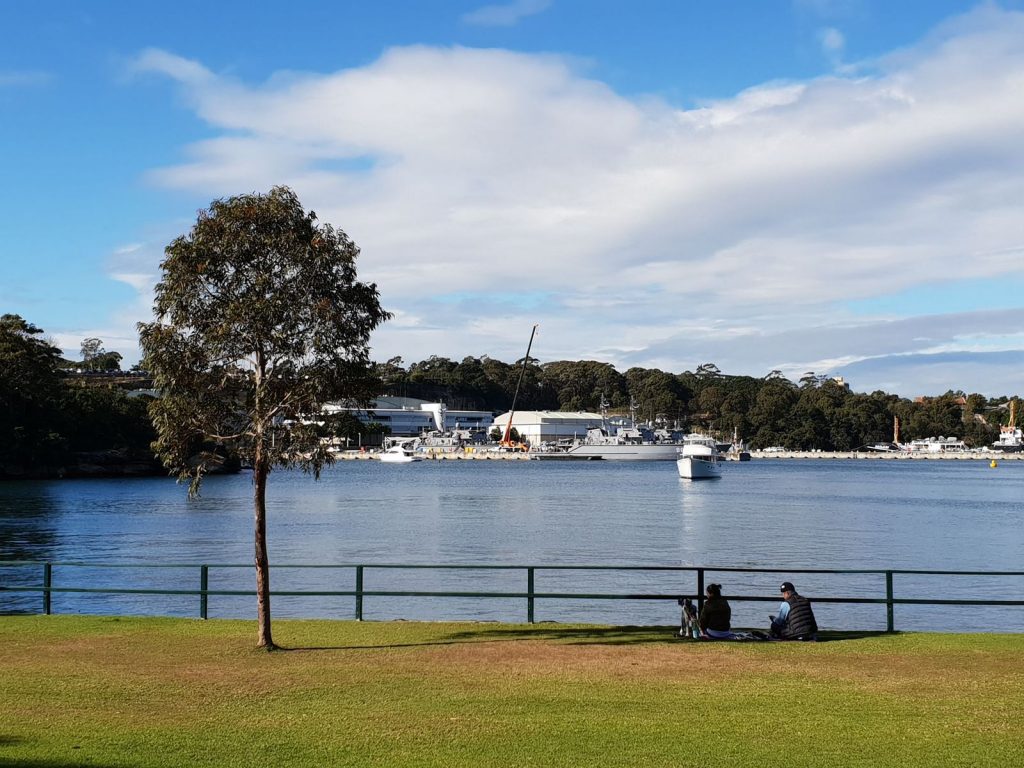 Another perk of the reserve is a fenced playground. This is very pretty and there is some shade over parts of it from the trees. There are swings, a climbing frame with a slide, a rope climbing structure and a some smaller structures for little kids. The playground IS fenced but one edge runs along the water so, as with the entire reserve, you need to keep an eye on small kids at all times.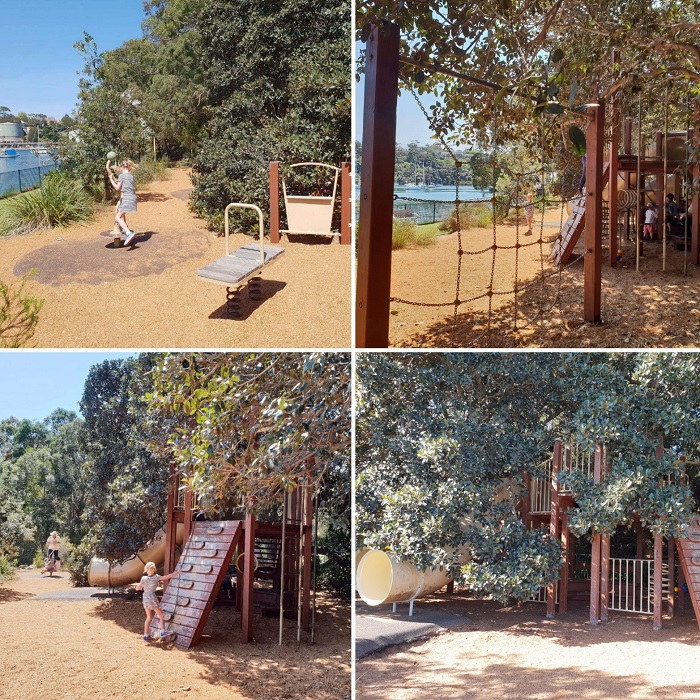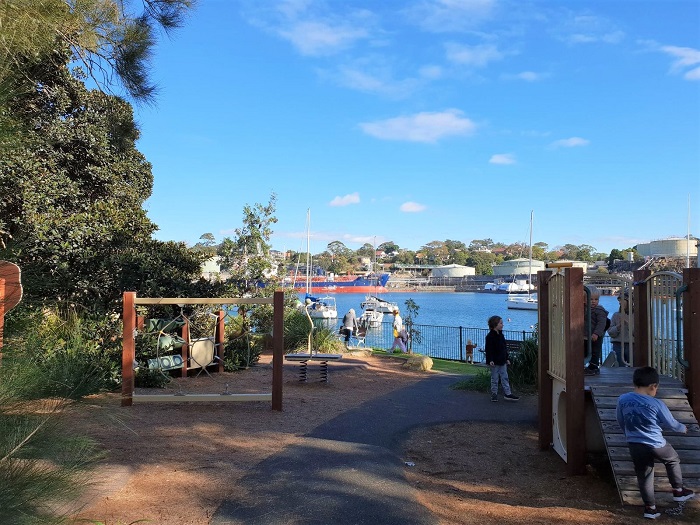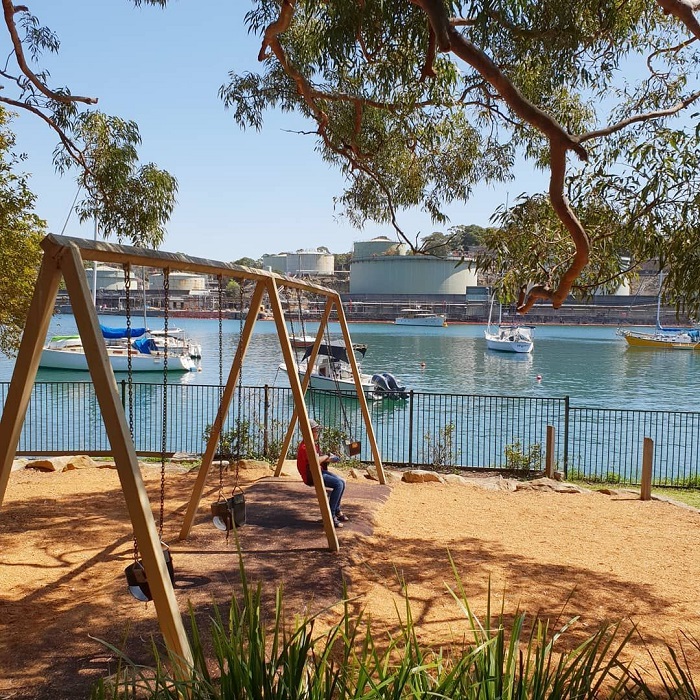 The other fun thing to do when you visit Berry Island is the Gadyan Track – this is a great little bushwalk for small kids. At only 750m it's a perfect introduction to bushwalking, as well as Aboriginal culture and heritage for little ones. You can read more about this bushwalk here. It only takes about 20-30 minutes, depending on how long you linger reading the interesting sign posts and taking in the harbour views!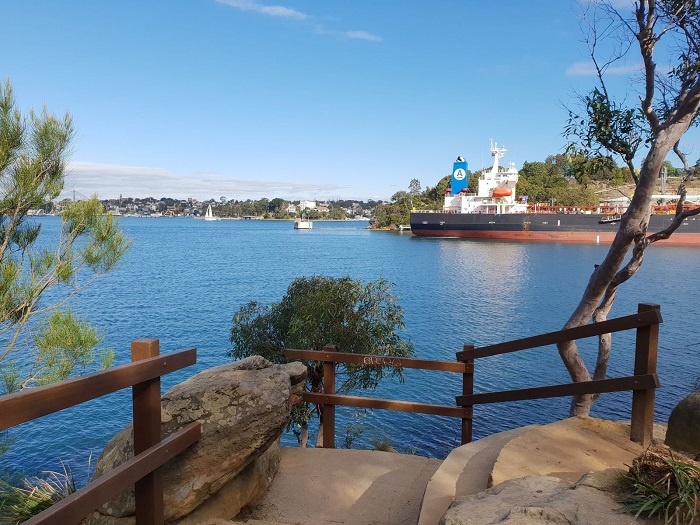 The history of Berry Island Reserve (North Sydney Council website)
Berry Island was known to be a fishing, hunting and camping site for Aboriginal communities in the 19th century. Evidence of the Aboriginal way of life including shell middens and axe grindings are still visible today.
In the early 19th century, Edward Wollstonecraft attached the small island to the mainland by constructing a stone causeway over the mud flats. After he died the property passed to his sister and her husband Alexander Berry. Public protests saw that the island was dedicated as a nature reserve for public recreation in 1926, along with Balls Head Reserve. In the 1960s the mudflats were filled in to create the attractive grassed area that exists today.
---
Berry Island Reserve
Harbourside, bottom of Shirley Road Wollstonecraft.
About half an hour's drive from Castle Hill via the M2. Parking is on residential streets nearby and can be busy on weekends.
Wollstonecraft is also on the train line – it's about 650m from station, approximately an 11 minute walk, however it will be uphill in parts when you are returning to the station.
Dogs must be on leash.