We've always loved doing activities and classes with our children. We remember when they finally became old enough to enrol in a class! It got us out and about and gave us great ideas for interacting and playing with our little ones. We really enjoyed the company of other parents and the classes were beneficial for our children too.
When choosing a class each parent will have different ideas of what they're looking for and what area/s they want their child to develop. Above all, we like for our little ones to have fun and enjoy themselves! Here are some activities ideal for up to 2.5 years.
THE CENTRE DURAL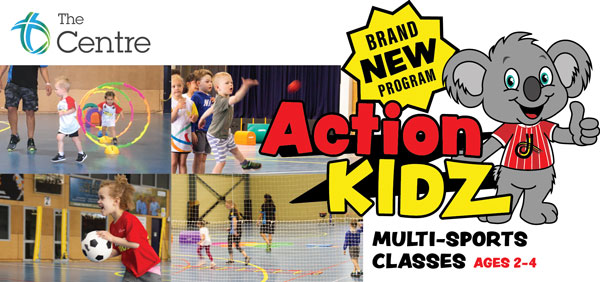 Age group – 2 years to 4 years
The Centre Dural is a safe, friendly, professional and fun environment for people of all ages to play, train and keep fit!  Action Kidz is our brand new multi-sports program for kids aged 2 years to 4 years, incorporating skills from futsal, netball, racquet sports and basketball along with obstacle courses, fitness and gross motor skills. Read more here.
Location: The Centre, 1 Pellitt Lane, Dural
Contact: (02) 8989 0030  |  sports@thecentredural.org.au  |  www.thecentredural.org.au
---
CAPER SCHOOL OF PERFORMING ARTS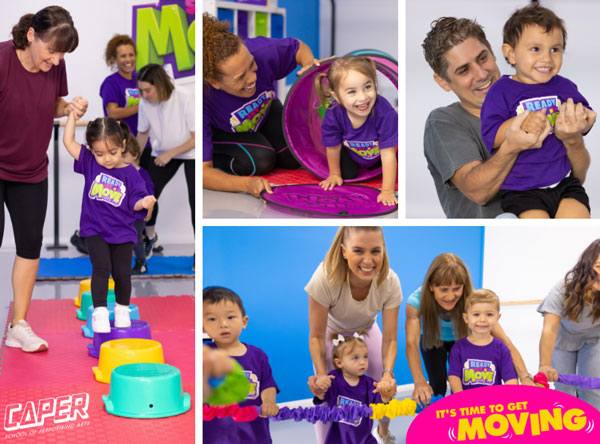 Age group – Toddlers aged 1 to 3 years
Caper School of Performing Arts has been established in the Hills District for close to 20 years and provides premium dance tuition in a friendly, professional and nurturing environment. "READY SET MOVE" at Caper School of Performing Arts is a creative movement and music class for toddlers and their grown up. The class consists of 3 sections where you can dance, laugh and learn together with your toddler. ENGAGE (music, nursery rhymes, lap play and parachute fun), EXPLORE (stepping stones, tunnels and sensory activities) and EXPRESS (free dance movement which develops creativity with instruments, feathers and bubbles). When your little one graduates from READY SET MOVE, we have programs and classes to continuing guiding them through every step of their dance journey… from toddler to teen and everything between! Read more here.
Location: Bella Vista (Norwest Business Park) | Contact: caper@caperonline.com.au  |  ph 8882 9879 / 0402 328 721  |   caperonline.com.au
Special offer: Contact us to book a free trial class.
---
THE LITTLE GYM

Age group – Babies to 12 years 
For every stage of your child's development – from 4 months to 12 years – The Little Gym offers a diverse line up of classes filled with movement, music, learning and laughter. Your little ones will make friends, reach developmental milestones and build self confidence while having Serious Fun. Read more here.
The Little Gym Dural | P: 8443 0160 | E: dural@thelittlegym.com.au | W: dural.thelittlegym.com.au
Special offer: Contact us to book a free trial class.
---
THE STAGE DOOR PERFORMING ARTS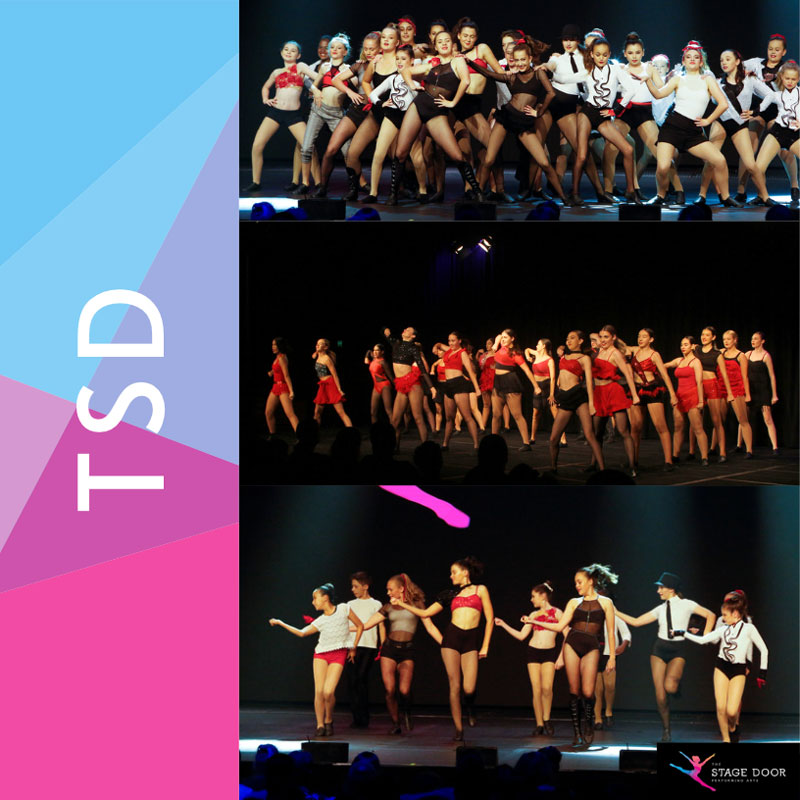 Age group – 2 years plus 
Does your child love to dance? Our 'Imagine' program is designed by dance educators for both girls and boys aged 2-5 years and is the perfect introduction to the joys of dancing. The pre-school class is a combination of ballet and jazz and explores students' creative side whilst developing musicality and confidence. The Stage Door Performing Arts has a 25 year reputation for our all-inclusive, values based culture and NO registration fees. Read more here.
Location: Bella Vista (Norwest Business Park) and Rouse Hill Town Centre | Contact: info@tsdperformingarts.com.au |  ph1800 4 DANCE  |   tsdperformingarts.com.au
Special offer: Contact us to book a free trial class. No registration fee. Complimentary barista coffee (on-site cafe).
---
ART N MOVE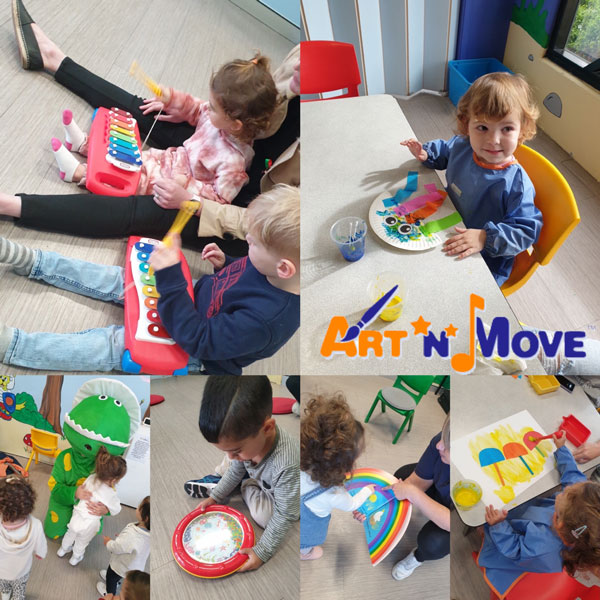 Age group – 15 months to 6 years 
Art 'N' Move is a combination of music, dramatic play, instruments, movement, story time, art, craft and interactive play all rolled into a 45 minute class.  And they have tailored programs to suit babies aged from 6 months through to 6 year olds. Read more here.
Location: Lollipop's Playland Castle Hill – Unit 8/10 Hudson Avenue Castle Hill NSW 2154   |   Contact: Lina 0419 971 901   |   Website: artnmove.com.au
Special offer: Sign up with a friend for the term and get $10 off per enrolment.
---
BUSH BALANCE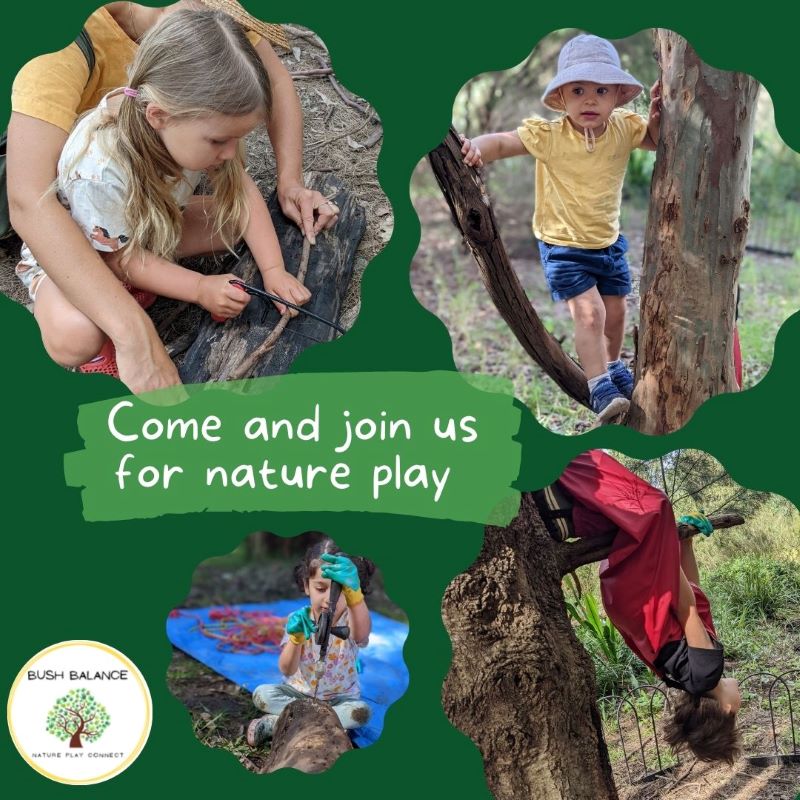 Bush Balance is an outdoors, all weather playgroup for young children and their carers. Bush Balance provides children freedom and time to explore their environment. Each week they offer play opportunities to children such as painting, tools, buckets, magnifying glasses, ropes and books. Children may choose to use these things or start their own games or explorations.
Bush Balance meets at Cumberland State Forest in West Pennant Hills in the morning on Tuesday, Wednesday and Thursday for 1.5 hour sessions. They also run a homeschool session on Thursdays from 11.30. Read more here.
Location: West Pennant Hills | Book your place here or contact Bush Balance on bushbalanceplaygroup@gmail.com or 0431 952 342.
---
DANCE ON Q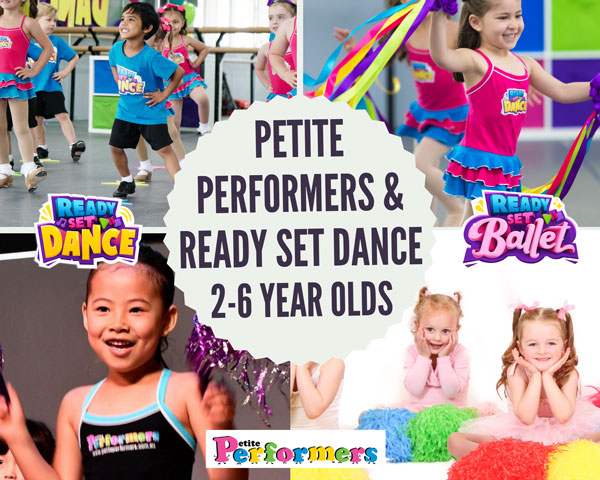 DANCE on Q's unique program for pre-schoolers known as "Petite Performers" encourages young children to be active and embrace creativity as well as giving them a kick start in the performing industry and making friends along the way. Petite Performers is a combo class of ballet, jazz, tap, hip hop, acrobatics and singing. The program has 3 levels based on age and uses a variety of age appropriate pop songs and kids music as well as fun colourful props to keep students engaged. DANCE on Q also offers the Award Winning preschool dance program for girls & boys "READY SET DANCE"  and "READY SET BALLET" at Beaumont Hills. Ready Set Dance is a one hour combo class of jazz, hip hop and singing for children aged 2 years to 5 years. Ready Set Ballet is a beautiful ballet class for children aged 2 years and 5 years.  Read more here.
Location: Castle Hill and Beaumont Hills | Contact: info@danceonq.com.au  |  ph 0422 611 518 |  danceonq.com.au | petiteperformers.com.au
Special offers: Free trial class available.  Also, 10% off to all NEW students enrolling (excluding annual registration fee).
---
DANCING WITH MAREE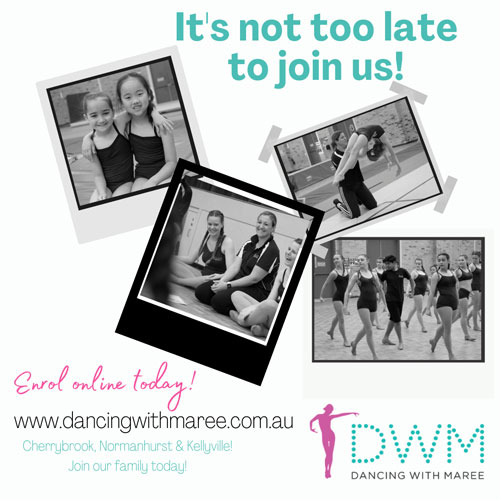 Age group – 2 years to 18 years 
Dancing with Maree is a fresh and vibrant dance school for children and teenagers.  Our family centred studio has a strong emphasis on technique and performance whilst also encouraging enjoyment and friendship. Young children (aged 2-5 years) start in our Little Dancers program. Our little dancers focus on rhythm, co-ordination and movement and they begin to learn the art of jazz, tap and classical ballet in a fun and safe learning environment. Read more here. 
Location: Cherrybrook, Normanhurst, North Kellyville and Kellyville   | h 0412 85 84 83  |  dancingwithmaree.com.au
Special Offer: 10% discount on your first term fees. New students only! Mention this article to claim your discount.
---
ANGSANA EDUCATION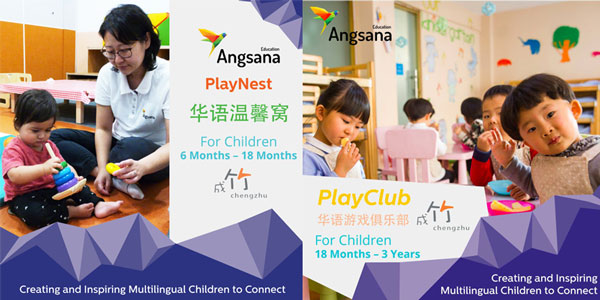 Age group – 6 month olds to 12 years
Angsana Education is provider of Mandarin enrichment classes for children aged 6 months to 12 years of age. Angsana Education delivers innovative language learning classes for children and families in the community servicing the diverse cultural and linguistic local demographic of the Hills District. There are two programs for children aged under 2.5 years – PlayNest (6-18 months) and PlayClub (18 months – 3 year olds). Read more here.
Location: North Rocks   |   Contact: 9873 5519 or 0478 181 994  |   angsanaeducation.com
Special offer: Free trial classes available.
---
SYDNEY HILLS GYMNASTICS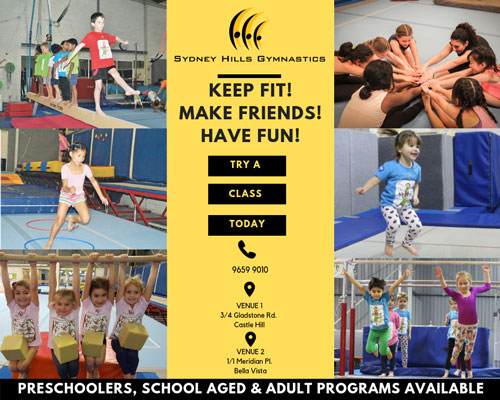 Age group – 2 months old plus 
Sydney Hills Gymnastics believes everyone should enjoy gymnastics!  We follow a National program known as LaunchPad and we have classes available for both boys and girls from the age of 2 months to 18 years. Our programs include KinderGym, Gym Fun & Gym Skills for Recreation, Extension & Tumbling Classes as well as TeenGym and Adult Classes. Read more here. 
Location: Castle Hill and Bella Vista | Contact: 9659 9010 or email info@sydneyhillsgymnastics.com.au   |   www.sydneyhillsgymnastics.com.au
Special offer: Free trials available. 
---
JIGSAW DANCE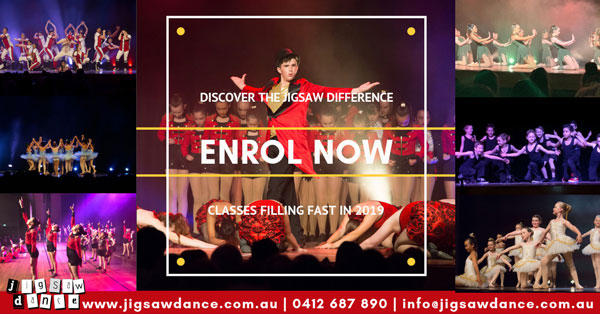 Age group – from when you can walk
Our Jigsaw Juniors are lead on a journey of imagination, creation and education. Along the way, our dancers develop new skills, confidence and friendships through the passionate guidance of our teachers.  Our program incorporates multilayered elements of dance, drama, games, props …but most of all, lots of fun and laughter. This program has been specifically developed to enhance strength, flexibility, co-ordination & dance technique. Read more here.
Locations: Castle Hill, Kellyville East, Wahroonga, Hornsby, Hornsby Heights | Phone 0412 687 890 or 02 9634 1725   |  jigsawdance.com.au
Special offers: Free trial class available. Also, 50% off membership for all HDMs. Just mention this article!
---
BEGIN BRIGHT BELLA VISTA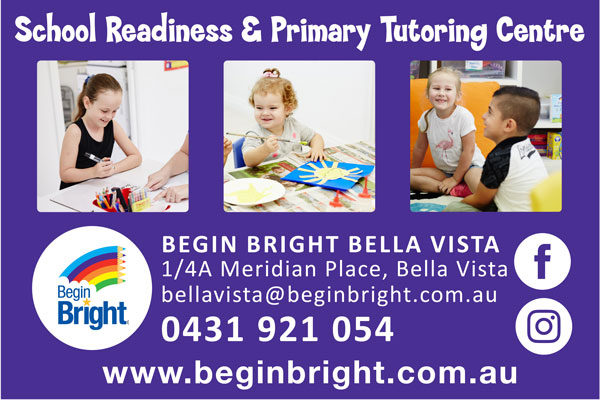 Age group – 2 years to 12 years 
Begin Bright Bella Vista helps to create happy and confident learners through our fun, interactive school readiness classes and primary school tutoring programs. All classes are taught by fully qualified early childhood and primary school teachers. The 2 year old Begin Bright program is designed to play with purpose. While each lesson revolves around craft, songs exploring and playing, there is a main focus to introduce children to age appropriate concepts. Read more here. 
Location: Bella Vista   |   Contact: Christine on 0431 921 054 or 1300 234 462   |   beginbright.com.au
Special offer: Free introduction lesson for preschooler and early learner programs.