DANCE on Q is a professional performing arts school in the Hills District offering various styles for students aged 2 – 18 years including JAZZ, TAP, RAD BALLET, POINTE, MUSICAL THEATRE, JFH (Jazz*Funk*Hip Hop), ALL BOYS HIP HOP, CONTEMPORARY and ACRO (Acrobatics).
Our teachers are qualified instructors as well as professionals in both the commercial and theatrical industry on an international level bringing current knowledge and trends to the studio.
We cater for students looking for classes to have fun and keep fit as well as preparing students for professional full time courses and careers in the industry.
Our unique program for PRE-SCHOOLERS known as "PETITE PERFORMERS" encourages young children to be active and embrace creativity as well as giving them a kick start in the performing industry and making friends along the way. Parents are also welcome to be involved with our PETITE PERFORMERS.
Our Petite Performers Program has 3 levels based on age. We use a variety of age appropriate pop songs and kids music as well as fun colourful props to keep students engaged. Classes run for 40 minutes and students track their progress with sticker charts at the end of each class. We hold an in-class mini concert in the last week of each term where students can dress up in their favourite outfit and invite someone special to watch.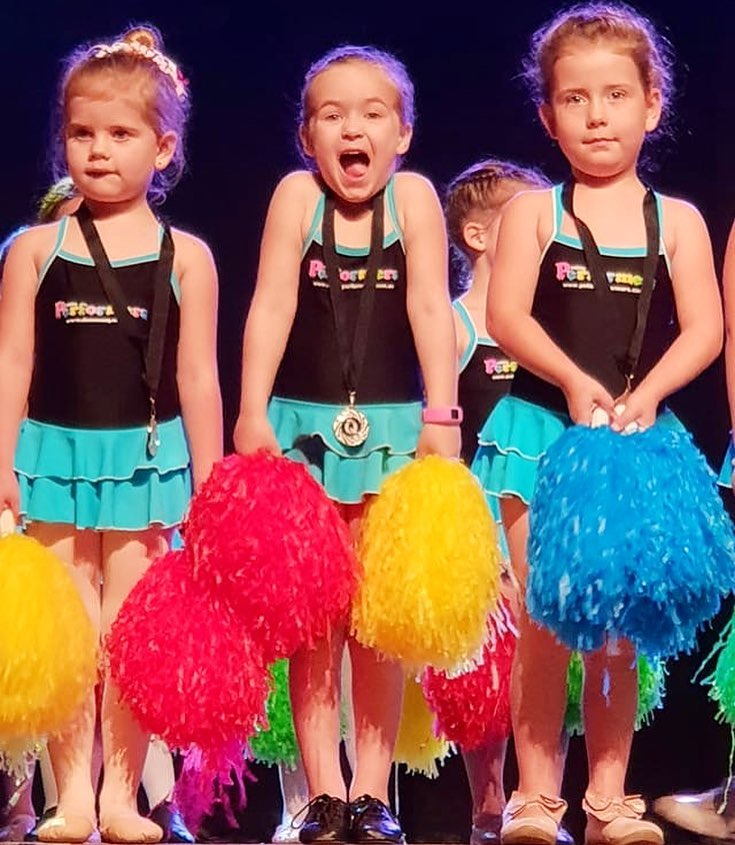 DANCE on Q is conveniently located at Unit 3, 9 Salisbury Road Castle Hill (Opposite Bunnings) and Wrights Road Community Centre (Opposite Kellyville Plaza).
Contact: info@danceonq.com.au  |  ph 0422 611 518 |  danceonq.com.au | petiteperformers.com.au
Special offer: Contact us to book a free trial class.