We love an Easter egg hunt – it's the perfect mix of anticipation, excitement and chocolate! Our kids have their own special baskets that come out once a year just for the occasion! To make it fun though you generally need a decent amount of Easter eggs. Combined with those you get from school mates, family and friends, you end up with enough chocolate to see you through to Christmas! In recent years we have started mixing it up with some alternatives that are a bit different and slightly healthier. These alternatives are also great if your little one has allergies or is just too young to be binge-eating chocolate for 24 hours or more. While it might not be cheaper (let's face it, chocolate Easter eggs can be found pretty cheap these days), it IS fun.
Plastic surprise eggs
These are great. They're not that expensive and you can fill them with whatever you want – an eraser, healthy snacks, stickers, a shopkin, a little note with details of a special treat (trip to movies, stay up late, pizza night out), hair accessories…..the possibilities are endless. You can find packs of plastic surprise eggs for under $5 at supermarkets and hot dollar shops. We spotted these colourful ones at Hot Dollar North Rocks Shopping Centre for $2.50 a pack and the shiny pink and blue ones at Kmart North Rocks Shopping Centre for $5 a pack.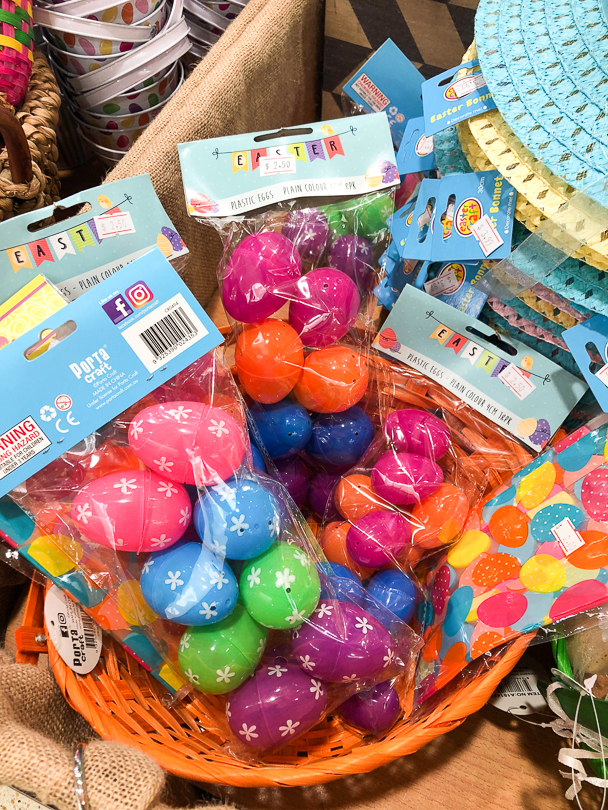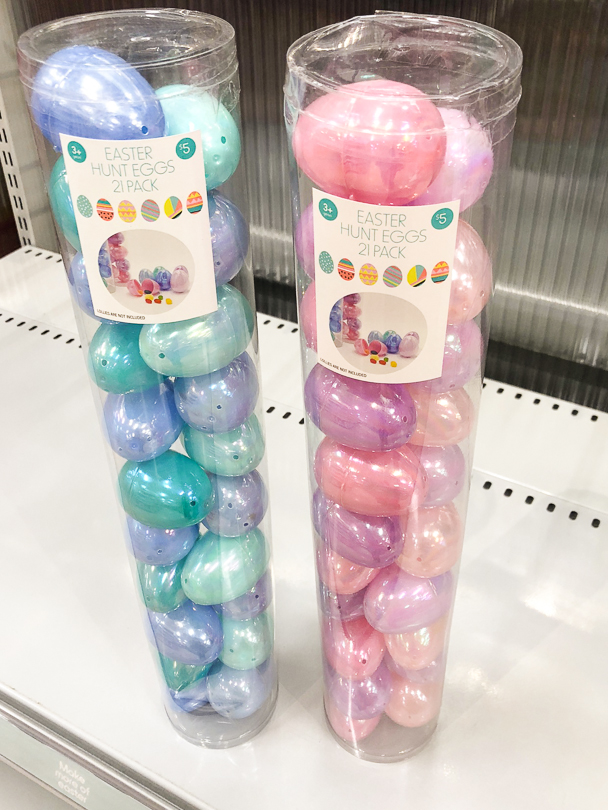 To add some bells and whistles to your hunt, Kmart North Rocks Shopping Centre has these cool Easter Egg Hunt kits that come with the plastic eggs. In addition, you get signs, paw prints, stickers and hunting bags to make your Easter egg hunt extra fun. These are $4.
Colourful decorative eggs
These are great for those that just love the challenge of finding things and don't mind collecting colourful keepsakes. They come with a warning though …if your little one doesn't appreciate pretty decorative things these won't work. They'll quickly work out that they can't eat them or do anything with them really and will be sorely disappointed! But we think they're gorgeous! We found gorgeous ones at Kmart North Rocks Shopping Centre for only $5 for a pack of 12.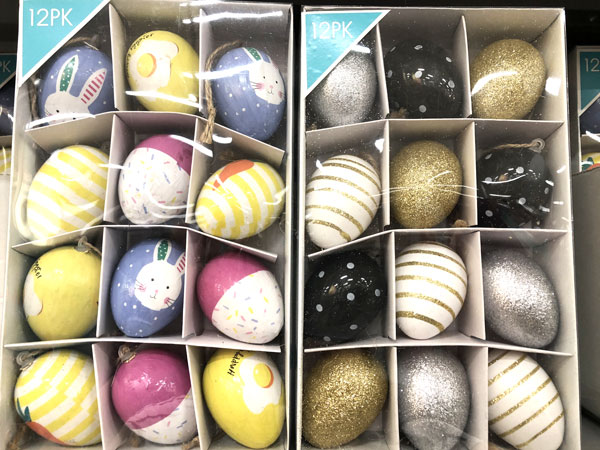 Peter Rabbit
Peter Rabbit will be all the rage this Easter as a brand new Peter Rabbit movie is about to hit the cinemas. Five Senses North Rocks Shopping Centre has heaps of Peter Rabbit merchandise and we love these puzzle sets. You could put out individual pieces in an Easter Egg hunt and they could find them and put together the puzzle.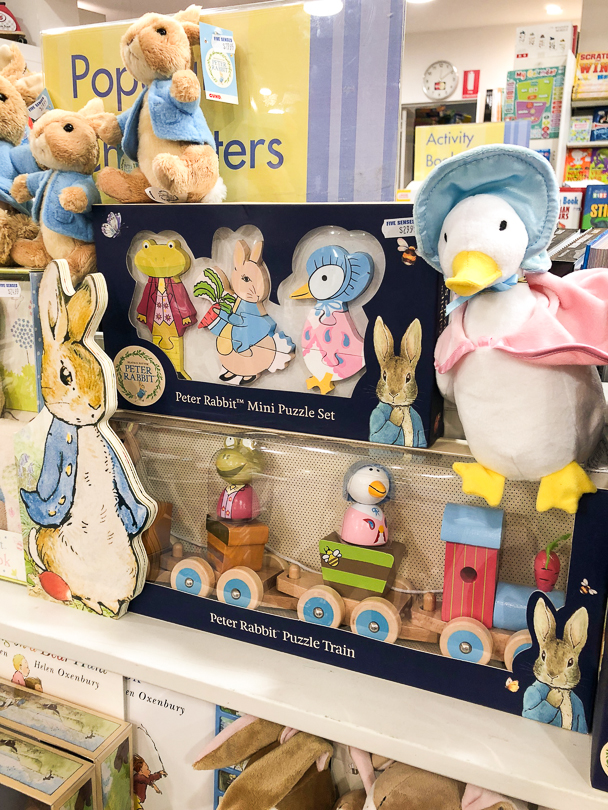 Easter themed gifts
There's an array of cheapish things you can purchase at the shops these days that are extra special gifts for kids. We found these super cute Easter Bunny glitter eggs at Kmart North Rocks Shopping Centre for only $3. Soft stuffed bunny rabbits or Easter themed books are always a hit too – Aldi North Rocks Shopping Centre has some Easter books (such as Peter Rabbit) for only $4.99 and Five Senses North Rocks also has a great range.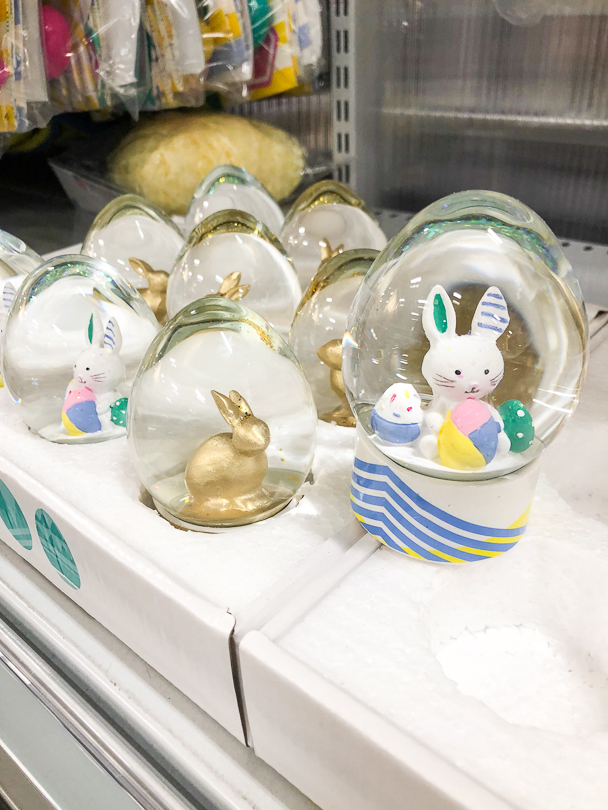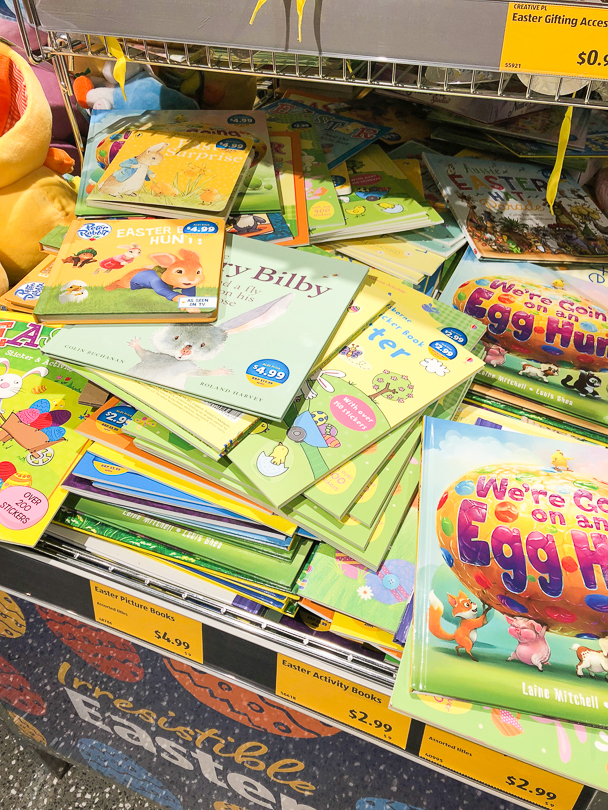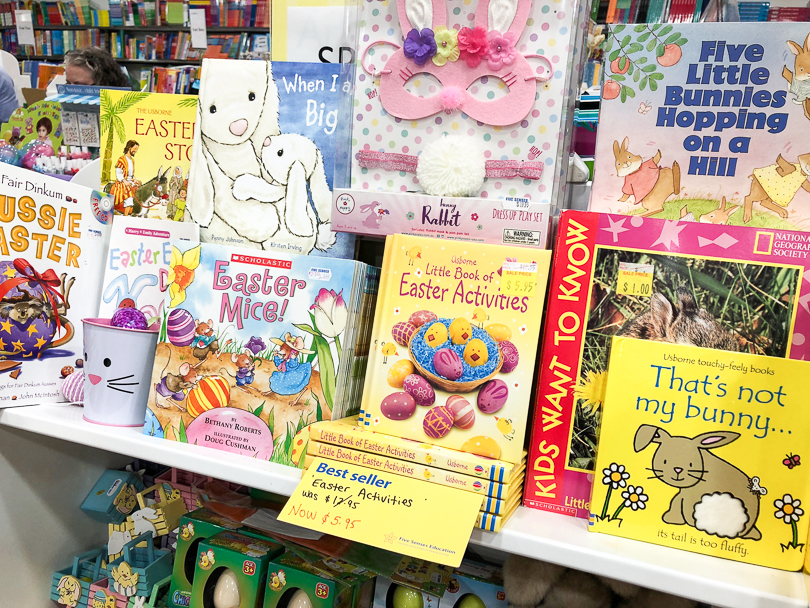 Hatchimals/Surprise Chick Eggs
The Little Live Pets Surprise Chick eggs are really cute. The egg hatches and out hops a chick! And you can redo the hatching over and over again. We spotted them at Kmart North Rocks Shopping Centre for $18 but be quick as they are popular at this time of year.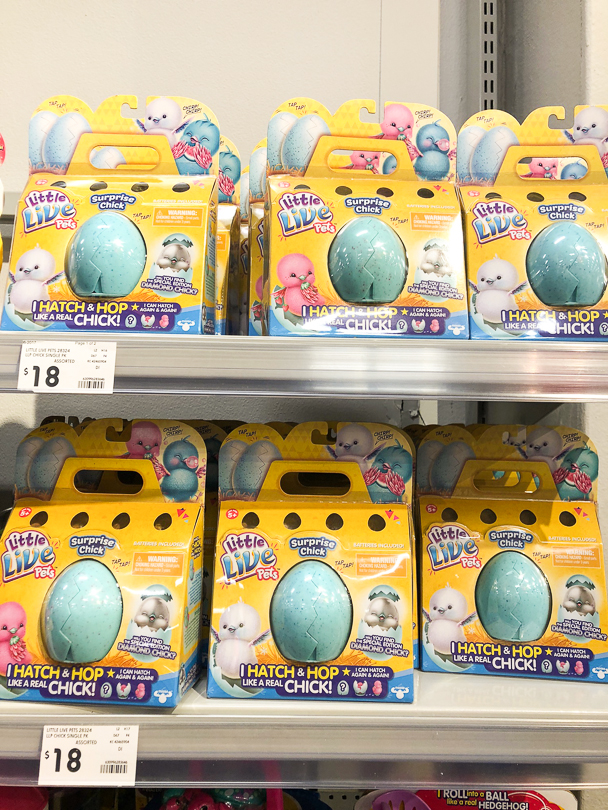 If you're feeling really generous you could give your child a big Hatchimal! We've opted for the mini ones – the Hatcnhimal Collectables Miniature Surprise Eggs. Below is the range they had at the time of publishing this article at North Rocks Shopping Centre.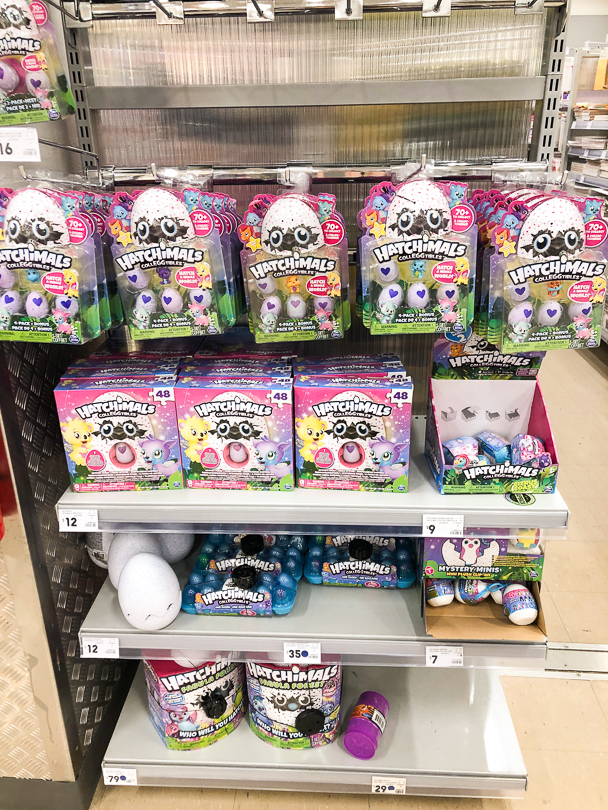 What ideas do you have to make your Easter egg hunt extra fun?