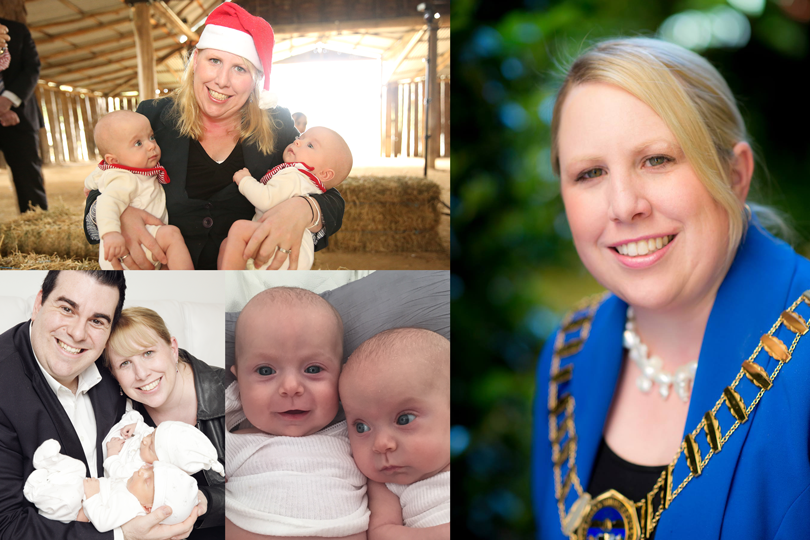 Tell us how you ended up where you are today
I wanted to spend my career doing something that would make a difference in the lives of others and, having lost friends and family to cancer, I also wanted to do my utmost to relegate this awful disease to the history books. That being the case, I worked as a medical scientist in cancer research at the University of Technology, Sydney early in my professional career and completed my Ph.D. investigating ways to overcome drug resistance in cancer cells. Unfortunately, funding dried up on that project so then I went to work in diabetes research.
I first ran for The Hills Shire Council in 2008. I saw joining Council as a way in which I could give back to a community that had given me so much over the years. I wanted my own children to experience the same Hills Shire that I enjoyed growing up in and to be involved in the decision-making process to ensure that the character of the area remains despite the physical changes that are occurring around us.
I was first elected to the position of Mayor in September 2012, at which point I gave away my medical research career to concentrate on serving the needs of The Hills community. I served as Mayor for two years before taking a year off as Mayor to do a number of things, including giving birth to identical twin girls Maddison and Alexis in June 2015. I was humbled to have the support of my colleagues to serve a further term as Mayor in September 2015.
In many ways public life was something I wandered into by chance. It certainly wasn't something that I had planned or something to which I had aspired. However, serving this wonderful community as Councillor, Deputy Mayor and Mayor is something that I will always cherish and remain forever very humbled.
What do you love about what you do?
We are so fortunate to live in such a fantastic part of Sydney, with many amazing, inspiring organisations and people who are making a real difference in the welfare of others. Every day I'm blessed to have the opportunity to meet incredible individuals and organisations who make the Hills a better place. Being able to assist not only these organisations and people, but helping all residents with their problems no matter how big or small, and achieving good outcomes for these residents, is what I love best about being Mayor.
How do you find work/life balance?
It's a challenge being a working mum but I'm fortunate to have a very supportive network of family to assist me. I know that when I'm out fulfilling Mayoral duties that my girls are happy and being looked after in their own home by family members.
Being a mum has made me more efficient and productive at work – I actually manage time a lot better these days! I no longer spend 18 hours a day, 7 days a week working and try to spend as much time as I can with my girls without compromising my public duties. I'm also lucky to have a role that's flexible, where I can schedule appointments, meetings and events around the kids' sleeping hours. Being a Mayor is a perfect job for a working mum who has the support of her wonderful sisters, mum and husband!
What do you love about being a mum?
My kids have completely changed my life and given me a new perspective. I love everything about being a mum. I love the smiles and laughter and the baby talk. I love that my kids love me unconditionally. I love watching them grow and change and seeing their little personalities begin to shine through. I am blessed to have identical twins and I love watching them interact and connect with each other and the close bond they share. I also take comfort that long after my husband and I have departed this world, they will have each other – they will each have a friend for life!
What do you enjoy doing in the Hills?
I love spending time at Bella Vista Farm and appreciating our history. I also enjoy walking with my kids through Crestwood Reserve as well as taking them together with my little nieces and nephews to Castle Hill Library. I also enjoy attending community events such as the Orange Blossom Festival, Christmas in the Hills, The Hills Mayoral Winter Sleepout and The Hills Relay for Life. Most of all, I love spending Christmas Eve out with our fabulous SES and their amazing controller Evelyn Lester distributing lollies to the children on their annual Santa Run. The feeling of goodwill and neighbourliness exudes that evening, it's such an amazing night to be out in the community!