Winter is certainly here right on cue so what better way to warm up than with a bowl of lovely soup? Here's a list of my top 5 favourite soups and why they are in regular rotation at our house through this time of year.
Chicken and corn soup
Given that the main ingredients are a BBQ chicken, cans of creamed corn and some boxes of stock, this one isn't going to win any Masterchef awards. I can have it on the table in 10 minutes though, and I include a couple of extra ingredients in addition to the usual suspects to make it extra tasty. My recipe is here.
Pumpkin soup
Something happens when you make a pumpkin into soup – it changes from a nondescript vegetable that always makes me wish I'd cooked sweet potato instead, into a moreish soup winner that ticks all the boxes. The key with this one is to brown the veggies really well first – it gives such a great depth of flavour.  This is how I make my version.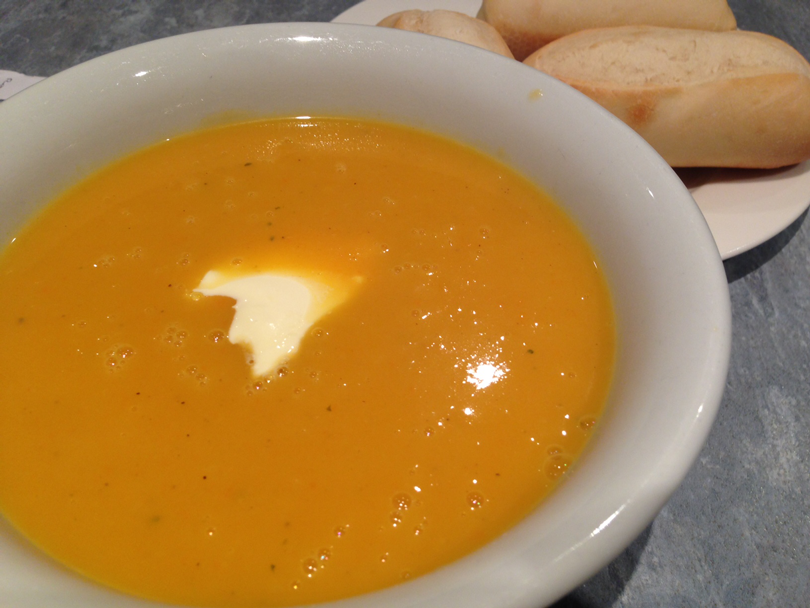 Clam chowder
Many years ago, I was in LA, and went to a restaurant at the end of a pier somewhere. I expected the life changing event of that trip to be my visit to Disneyland – instead, my special memory is the first taste I had of Clam Chowder. The restaurant we chose to dine in gave everyone a free bowl of clam chowder or a free salad with their meal. It didn't sound too appealing to me, but I gave the clam chowder a go. After the first hesitant taste I was instantly amazed. Not fishy at all, this soup is one of my favourite foods ever. In fact I think I need to go and make some right now.  I tend to make a few versions. This one is a nice one to try that's pretty close to that first experience I had.
Mushroom soup
I'm a Fauxmomix owner – I own the cheap Target brand version of a Thermomix. It's not quite as good as a Thermomix, but it was 1/10 of the price, so you know, I bought 10 of them. Kidding. But I could! These devices make terrible, terrible risotto, but they are great for blended soups. A blended soup will keep you full for longer too, so this is a great winter warmer. Mushroom soup made any way looks like a bowl of sick, but it tastes fabulous.  I'm a big fan of this recipe – which also includes a stove top version for those who don't own every appliance in the electrical department.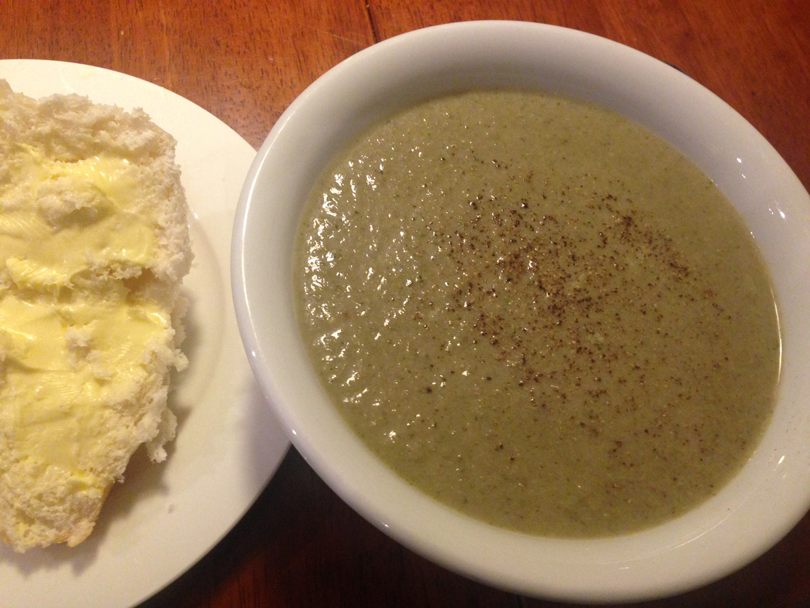 Beer and cheese soup
Does this even need a blurb? It probably does, because it sounds just a bit weird. Give it a try though – go on, I dare you. It doesn't taste like a bowl of  beer; it's actually mild and cheesy and good. My only suggestion is to double the quantity of beer – the extra one is for you to drink while you cook it.