Parramatta Park is a beautiful park. It's filled with yummy mummies walking with their prams, families going on bike rides, people out for a stroll, friends having picnics and Indians playing cricket even in the middle of winter!
Those visiting the park already had two really great playgrounds to choose from but there's a brand new playground, the Domain Creek Playground that really caught our eye.
The playground is located near the Queens Road entrance, approximately 100 metres walk across the big grassed area from where you park your car. It still looks a little like a construction zone as only stage 1 of the new playground is complete. The playground is already great, particularly for older ones, so we can only imagine how awesome it will be once it is fully completed!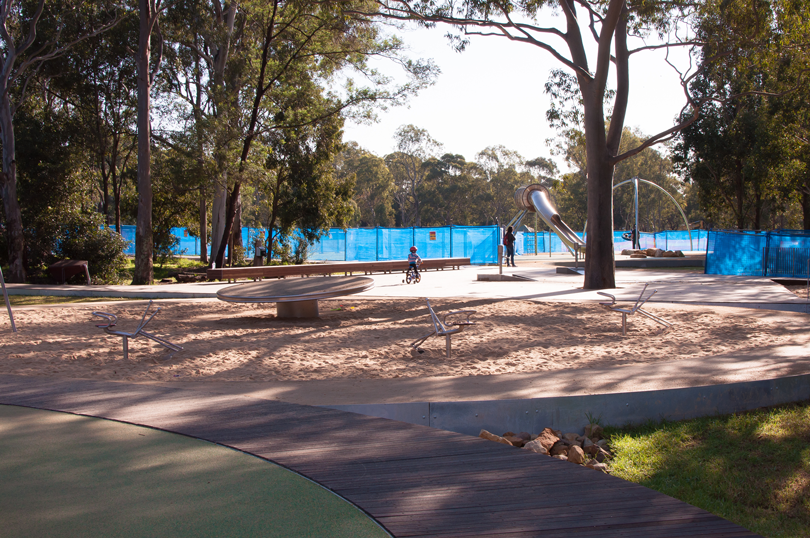 Parramatta Park is steeped in history and the playground itself blends nicely into the natural surrounds. There are cool mini trampolines built into the rubber surface, two sandpits and one has diggers in it, a birds nest swing, water pumps, an awesome slide that has ropes as a ladder, a few spinning things and a horizontal rope climbing frame.   There are plenty of paths for scooters and lots of green space to kick a ball, play tip or have a picnic. There's also lots of seating surrounding the play areas which helps with supervision of your little ones.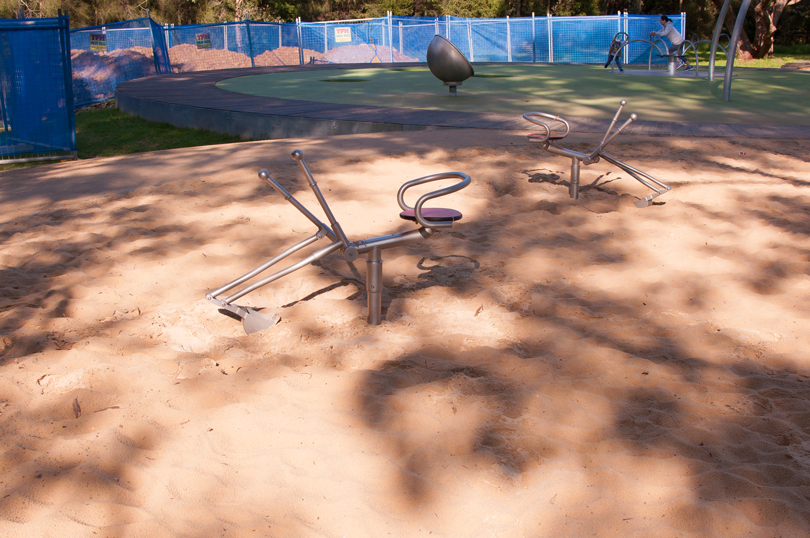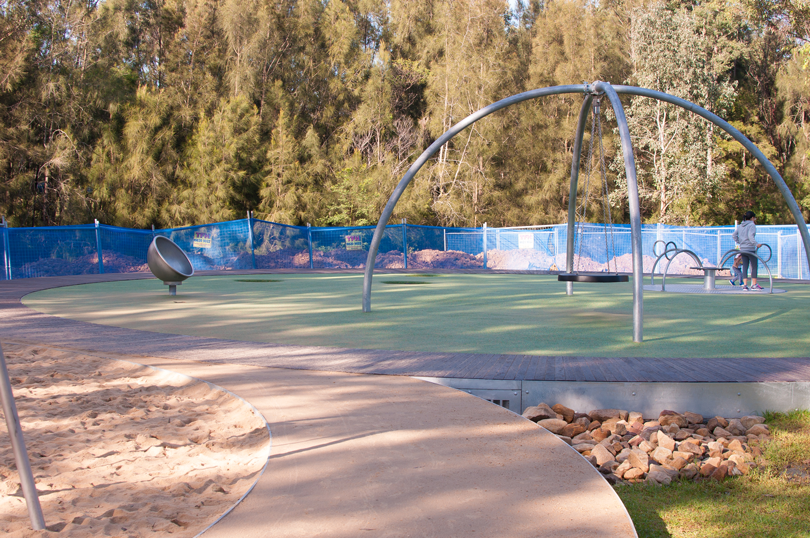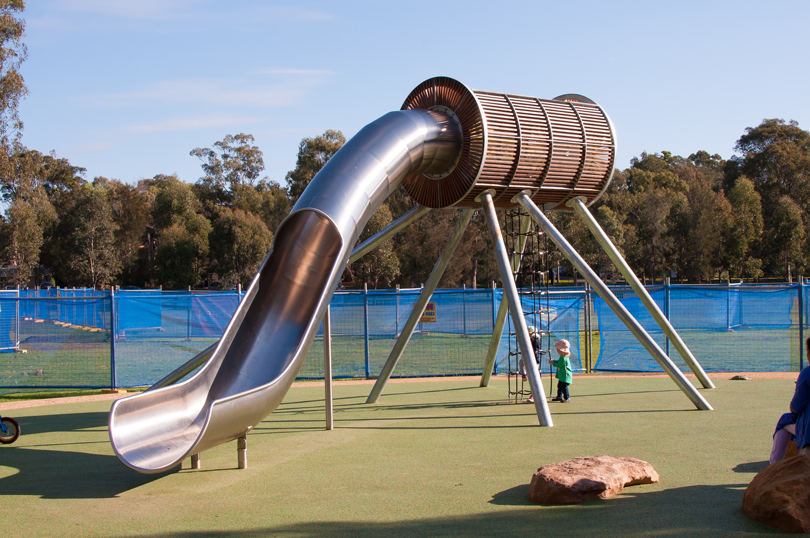 There's been some criticism that the equipment isn't suitable for little ones and sure, it's missing swings and your traditional play equipment but my 20 month old still had a ball.  Apparently phase 2 of the upgrade will be a lot more toddler friendly and will also include additional picnic shelters, barbecue facilities, public toilets and pathways.
---
Details
Location: Parramatta Park, adjacent to Queens Road entrance.
Parking: Yes
Toilets: Yes, near Queens Road entrance.
Refreshments: Parramatta Park Cafe is located on the other side of the park. It's really popular but basic.