Living in the Hills in summertime can get pretty hot and the beaches are a bit of a drive away. So sometimes you have to improvise at home. Lee, one of our Hills District Mums, has four water play ideas to keep little ones entertained at home when the temperature soars.
Dolly bath station
Items needed:
baby bath or big container
Dolly
Bubble bath (great way to use up those expo samples!)
Face washer
Towels (I used those old style cloth nappies)
Cup or small container to wash dolly's hair
Bath toys
Old toothbrush and 'toothpaste' (I used a sample baby lotion tube)
This kept my almost 2 year old entertained for a solid hour!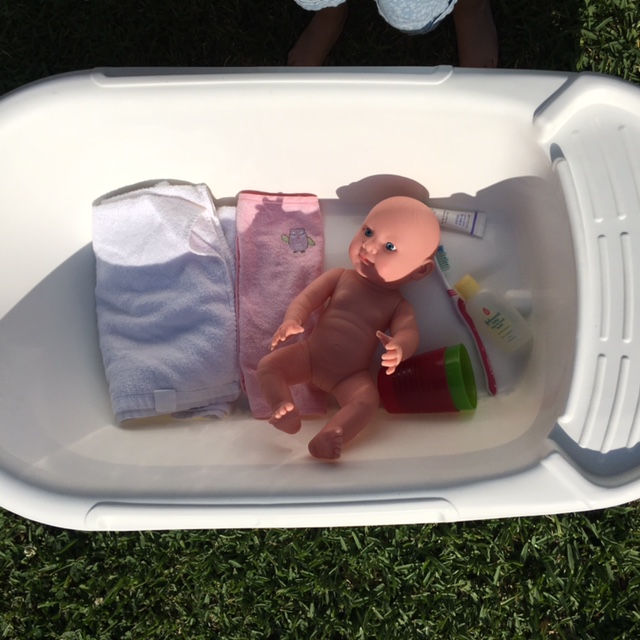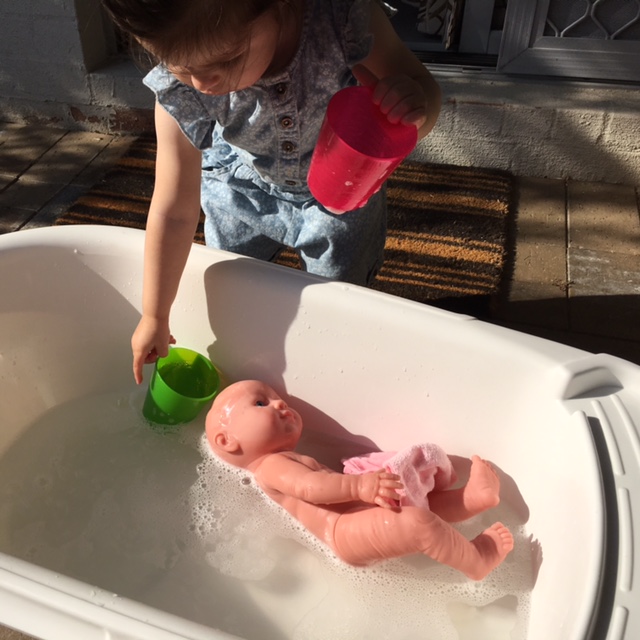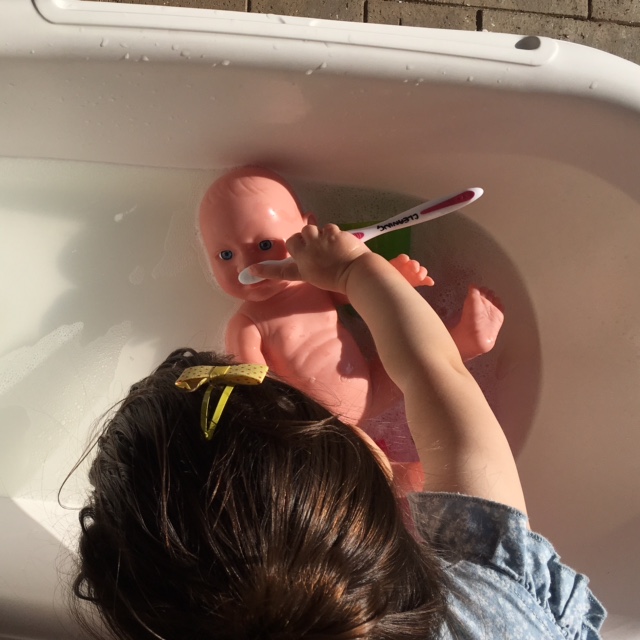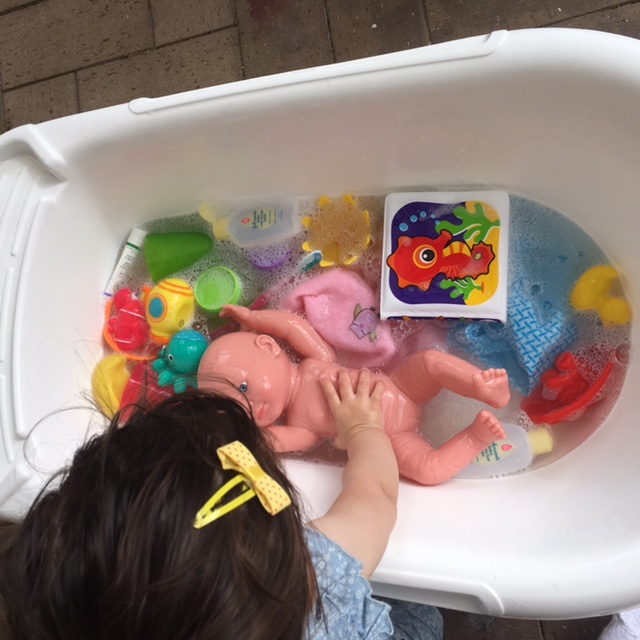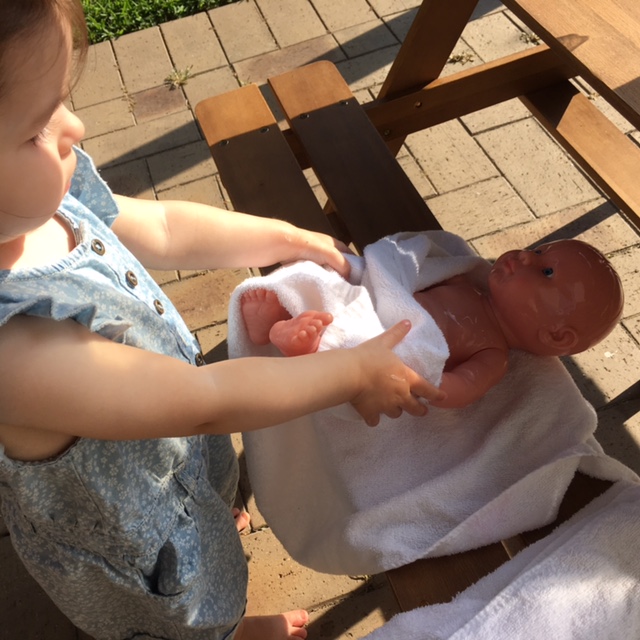 Laundry day
Items needed:
Big bowl of soapy water
Face washers/dolly clothes
Pegs
Clothes line/somewhere to hang the washing
This entertained my daughter for half an hour or so. Also means that mummy can get the 'grown up' washing sorted simultaneously!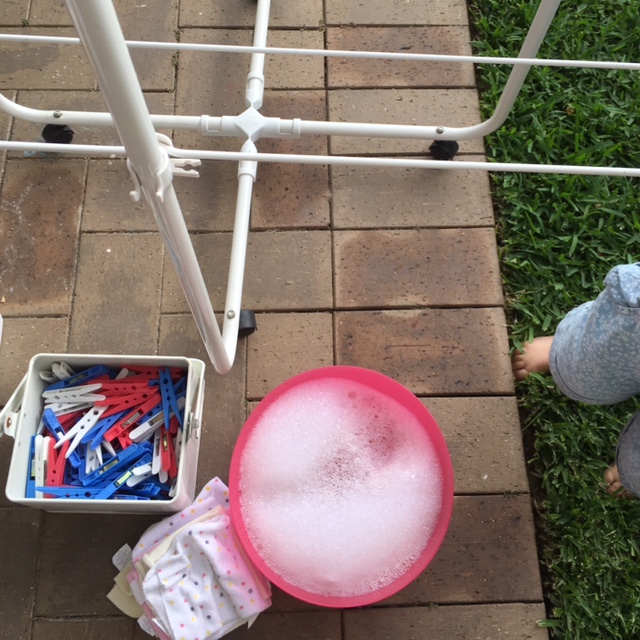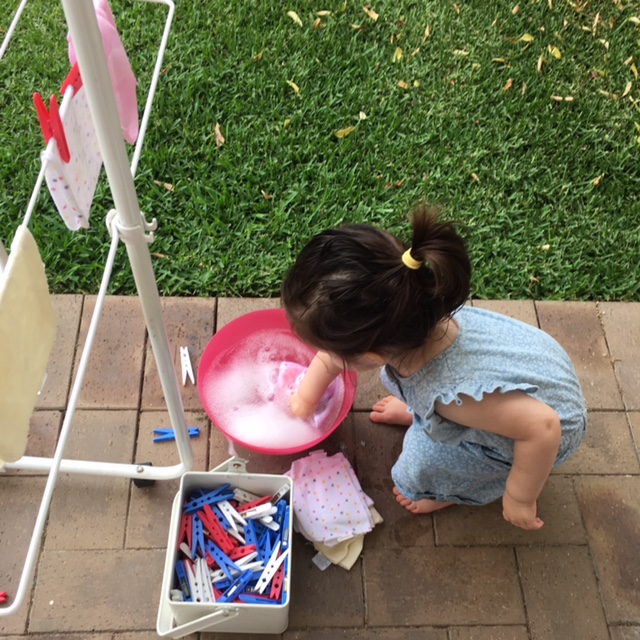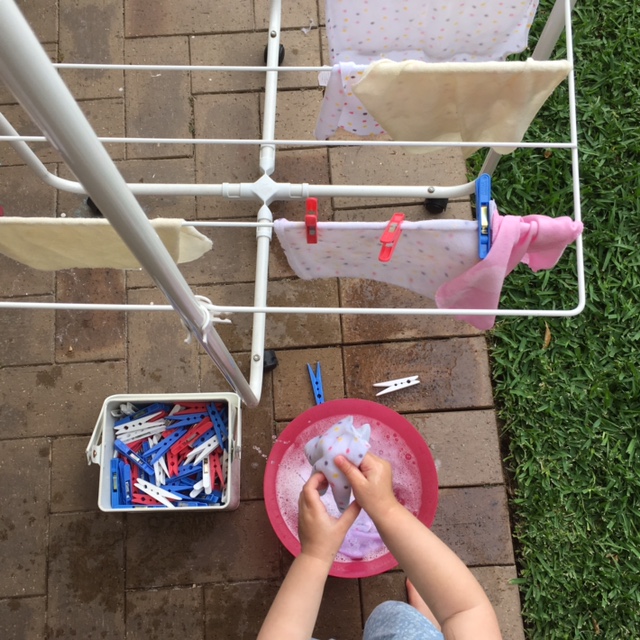 Window art with water and foam shapes
Items needed:
Paint brush
Container of water
Foam shapes – ours are from Kmart. At this time of year the Christmas shapes are fun!
Window or sliding glass door.
We played for half an hour and would have played longer except it got too hot outside.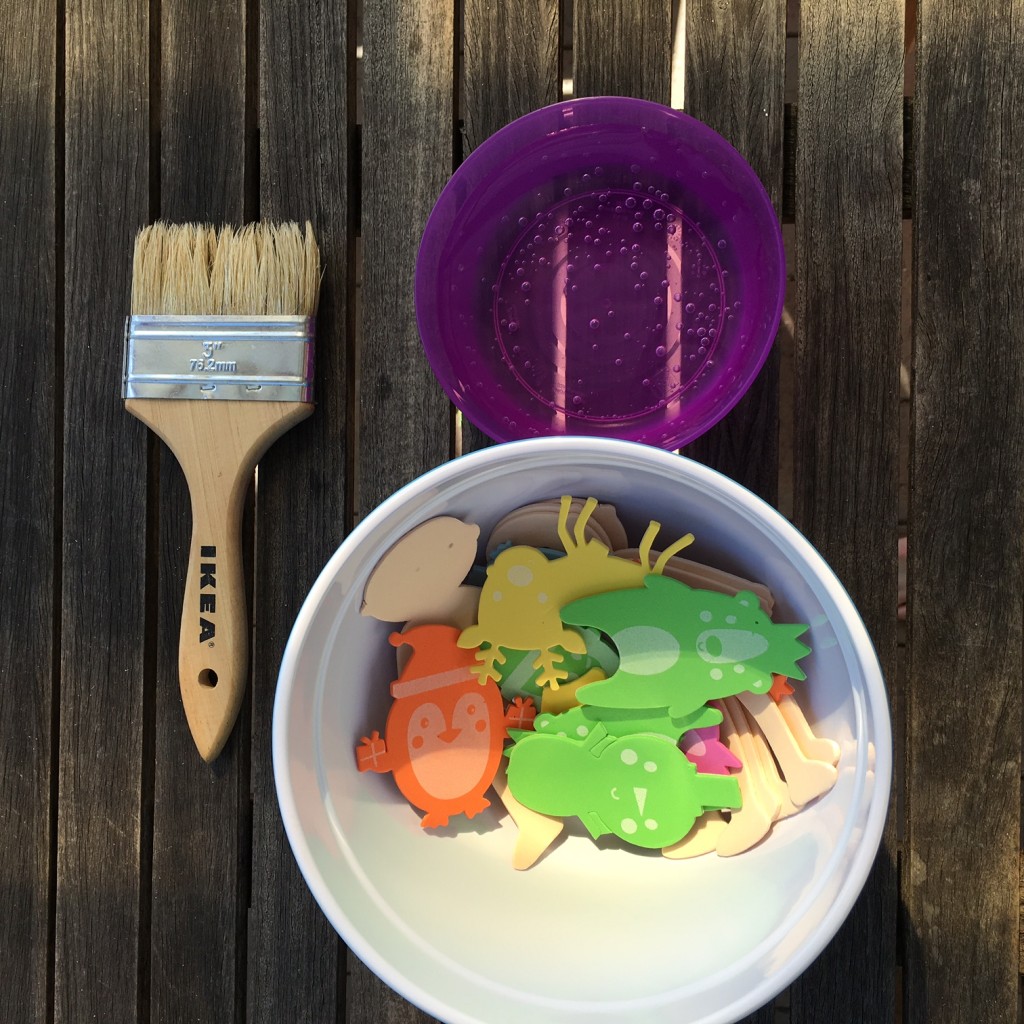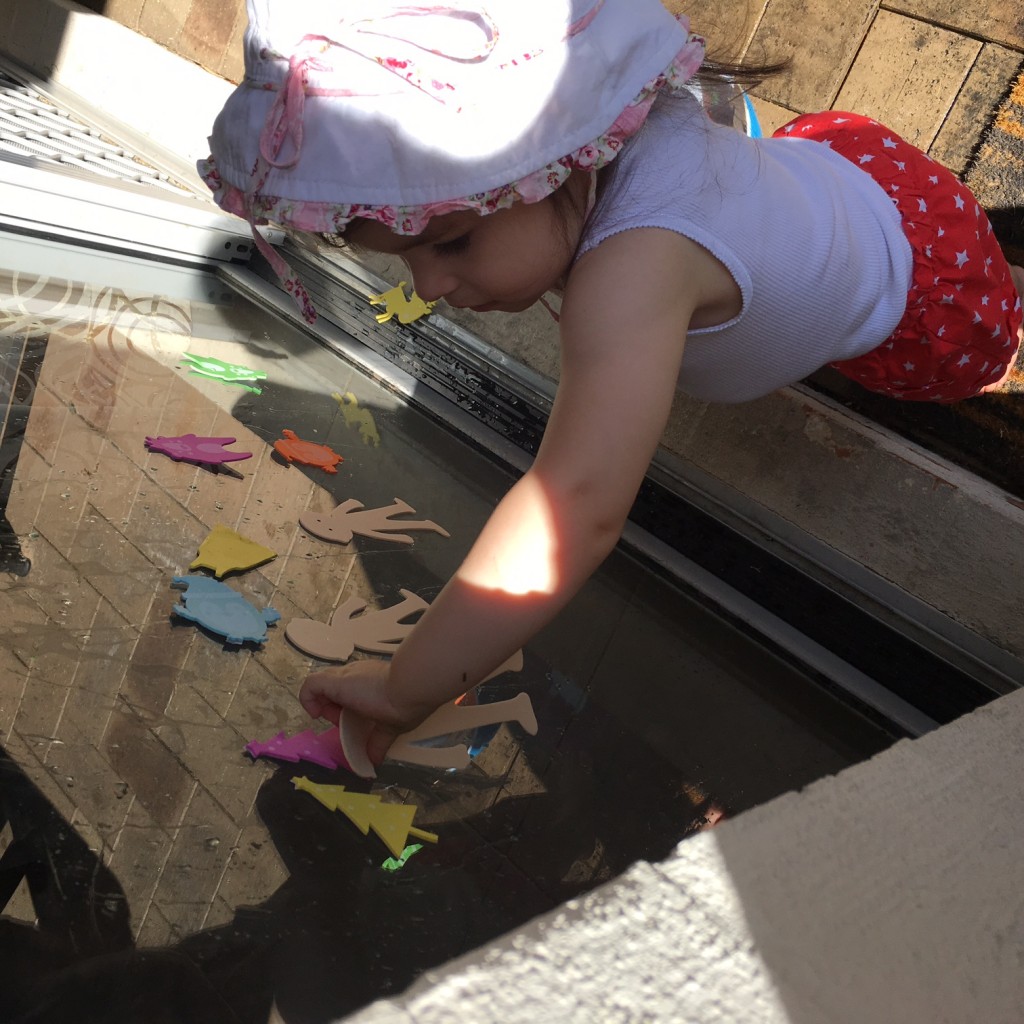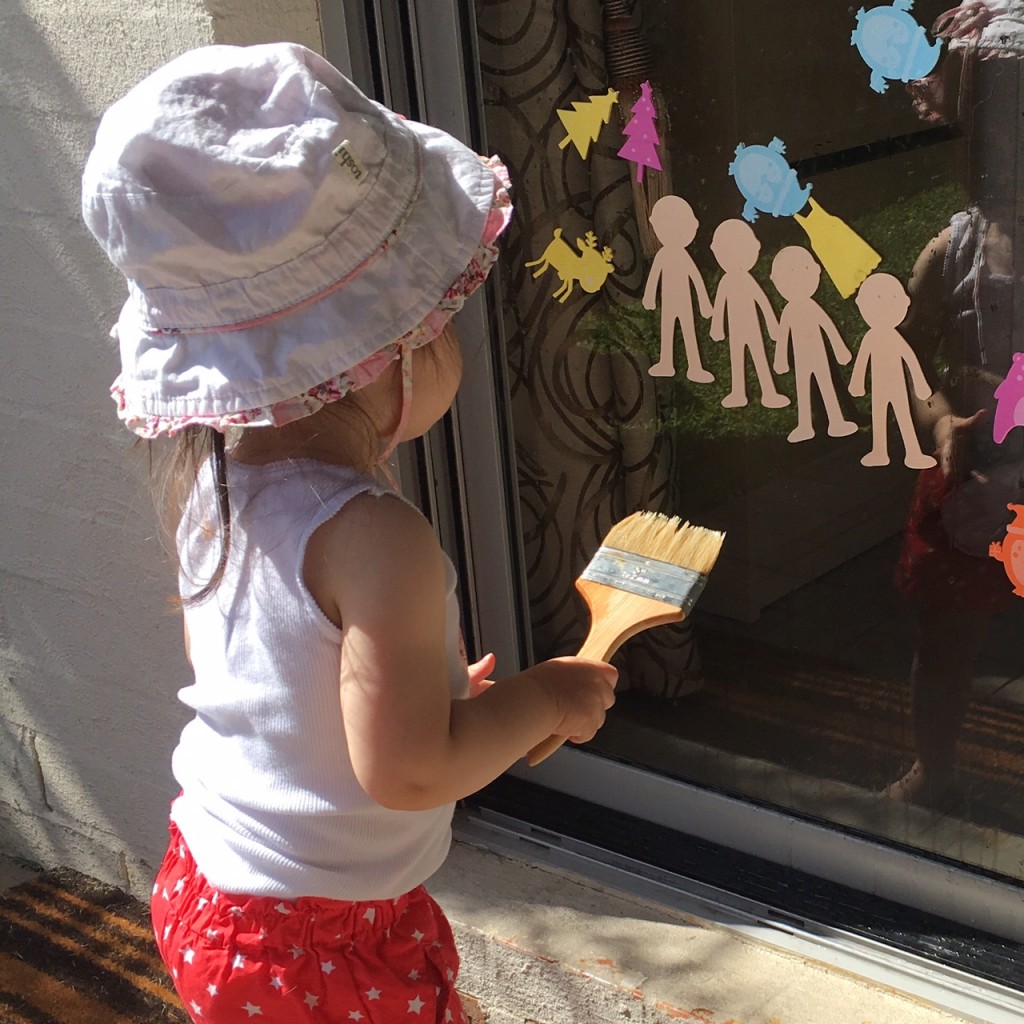 Chalk and water painting
Items needed:
Coloured chalk
Paintbrush
Container of water
Paved area to draw/paint on
This was fun! Watch the chalk colours come to life and turn bright when you brush water over your arty creations. My daughter was occupied for 20-30 mins but older kids would get more enjoyment out of it as they can draw actual pictures. A great one for the school holidays.