Skaters, scooter and BMX riders of all ability levels will all be able to enjoy the upgrades soon to take place at Balcombe Heights Skate Park, in Balcombe Heights Estate, Baulkham Hills.
The final concept design, which includes a bowl and various new street skate options, was developed by The Hills Shire Council and a specialist skate park designer following community consultation with avid skaters, park users, interest groups, young people and their parents.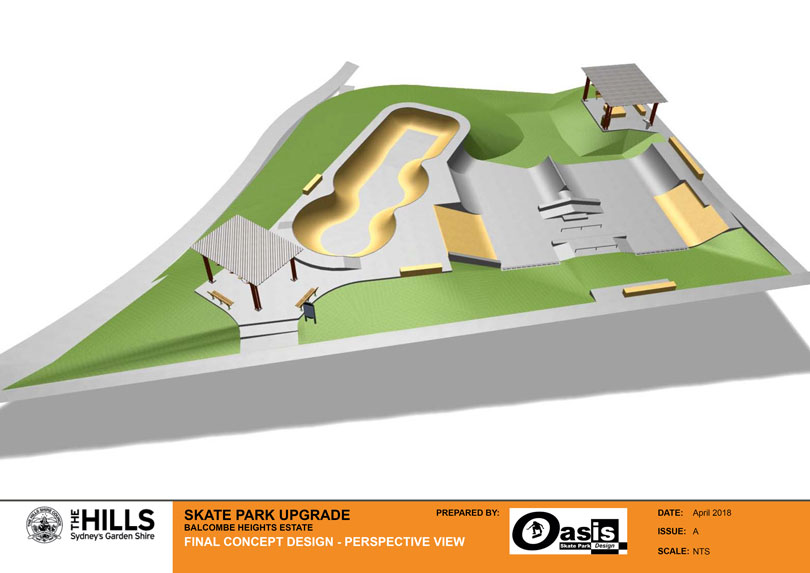 Mayor of The Hills Shire, Dr Michelle Byrne said she welcomed the designs, which were developed in close consultation with residents.
"The final design offers a more modern and contemporary skate park including many of the features the community had asked for during the online survey and a skate park consultation session held back in January," Mayor Byrne said. "We've planned for the facility to include different types of skate features for residents of all riding abilities, which is fantastic news for those looking for a challenge or wanting to learn a new skill.
Council will now finalise documentation, before calling for construction tenders.