We're always disappointed when apparent Sydney wide Top 50 cafe lists fail to mention a single cafe located in North West Sydney. In previous years there's been considerable backlash after popular lists failed to capture 'greater' Sydney – there IS life outside Surrey Hills people! Those from the 'burbs have rightly been outraged and one witty commenter hypothesised that the writer's Vesper ran out of petrol by the time it got to Northbridge.
For the last couple of years Hills District Mums has filled the gap and voted on the best cafes in the Hills. Here's our 2019 list. It's worth noting, we know there are lots of good cafes in the Hills, these are the ones that are consistently very good.This is not an article that lists every cafe in the Hills. It also doesn't focus primarily on how suitable a cafe is for kids – we have written other articles that do this. Some of the things that are considered when compiling the list are decor, 'vibe' & space/location, menu, coffee, friendliness & professionalism of staff and freshness of food, just to name a few.
Best cafe
Wildpear Cafe, Dural
This cafe continues to be regularly recommended by Hills District Mums and for good reason. The food is sensational. Set above a nursery in Dural, this local favourite does a great breakfast, smashing lunch, delicious desserts and a signature rosewater milkshake. It's always really busy, but usually you're never waiting an eternity for your food as they're a well oiled machine! If you've never been, it's definitely one to put on your list. You can book as well. And we've seen a great pic of their recently extended deck so there's lots more room for hungry diners! Can't wait to check it out.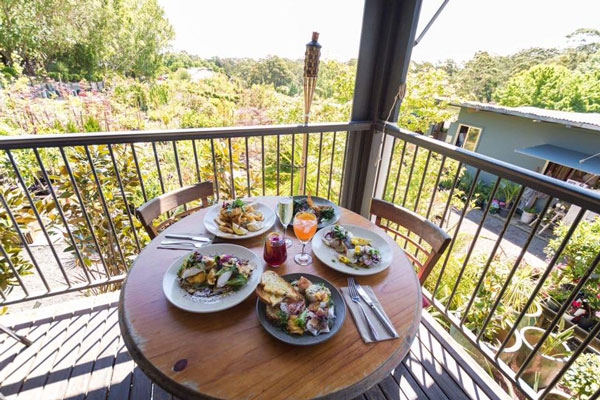 Best newcomer
The Borrowed Table, Kellyville Ridge
The Borrowed Table only opened in January 2019 in an area that was crying out for a great cafe. The fit out is lovely and when you step inside you feel like you've been transported to Byron Bay. It's run by two sisters and the 'borrowed' table was donated by their Nonna and was the centrepiece for gatherings with family and friends when the girls were growing up. Coffee is good and the food is fresh and flavoursome, with a real homemade feel to it. They're onto a winner!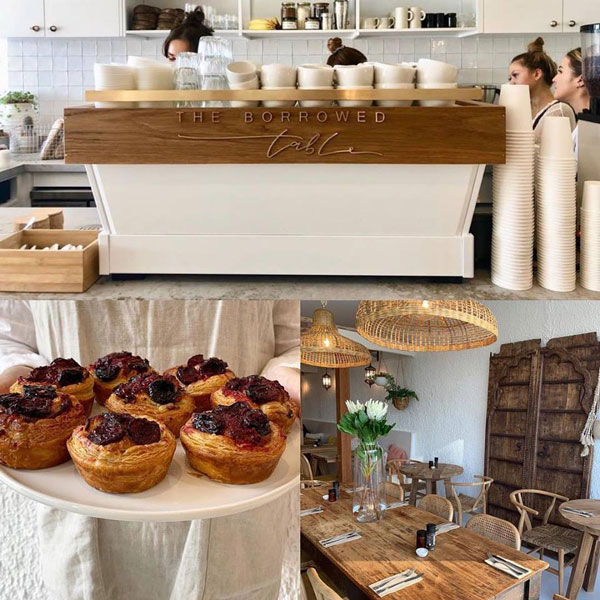 Mums' favourite
The Local Trade, Kellyville Village
This place has been doing a roaring trade since it opened in 2015.  And it's not just because of their location directly outside the little kids play area at Kellyville Village, which is obviously a huge plus for mums with toddlers and part of why it's consistently popular with parents. But it's also because they have great food and coffee and regularly update their seasonal menu to stay on trend! In our house, hubby loves the Big Breakfast, we love the Avo on Toast and the kids love the Pikelets with Fruit and Maple Syrup. We're looking forward to checking out their new offering at Norwest in coming months.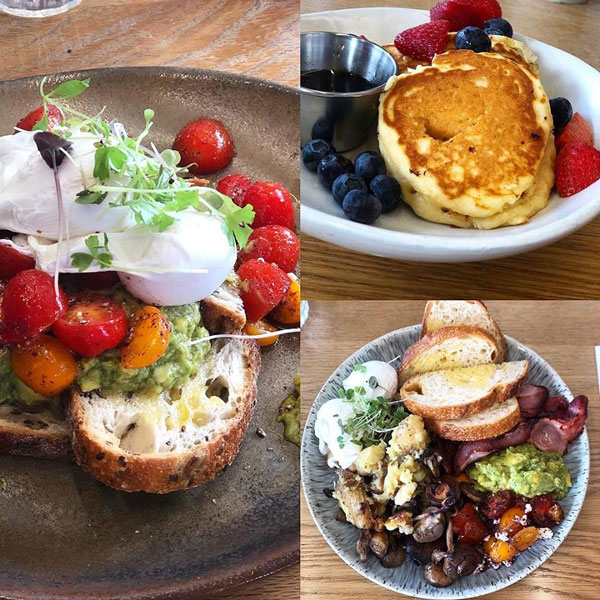 The best the rural Hills has to offer
It's great to see a burgeoning cafe scene in suburbs like Dural and Galston. Once suburbs where you were hard pressed to get decent coffee and food, they both now have numerous cafes serving delicious dishes and very good coffee – Galston has three cafes within about 20 metres of one another and all are bustling most of the time! It's great for the area and great for local businesses! And there's nothing more pleasant than a drive out to the rural Hills, looking at some horses and house porn on the way! Here's our pick of the cafes in the rural Hills.
The Local Collective, Galston
This is a staple in Galston now and locals wonder what they ever did before Kim and Tiff came to the little suburb! The menu is small but we prefer that – it spans breakfast and lunch and they're open at the crack of dawn too. They do specials and there are a couple of super healthy options that are delicious, such as the Nourish Plate and the Green Bowl. But don't worry, they also offer a burger option or two as well so everyone is covered!
The Hidden Jem, Kenthurst
The team at The Hidden Jem is young and enthusiastic and it gives the cafe a nice buzz. They have a cute space for kids with books and colouring. The Toby's Estate coffee is good, the vibe is relaxed and with an experienced kitchen team the food is yum! We also love the park across the road for a play and a scoot afterwards.
The Wren, Round Corner
This little cafe at Round Corner has been open for a while now. The decor is lovely, the menu is tasty and the coffee is good!
Newcomers to the Hills cafe scene
Copper and Cocoa, North Rocks
Copper and Cocoa opened late 2018 in Lawndale Avenue North Rocks. The fit out has a vintage feel to it and is light, bright and very cool. They serve T2 tea and Grounds of Alexandria coffee. The owner is a talented pastry chef so all the creations are made fresh on site.
The Bean Hub, Castle Towers
This wholefoods cafe is a great new addition to Castle Towers! It's always humming and that's because they offer excellent wholesome food. It's a great option when you feel like something really tasty that's healthy too.
Other favourites among Hills District Mums
The Bakehouse, North Kellyville
This is a welcome addition to the new development and they've got things right from the get go. It doubles as both a bakery and a cafe so that should keep lots of locals happy! Campos coffee is on offer and here's a brunch and lunch menu, as well as a stack of delicious pies and sweet treats, including their famous cronuts – did someone say Gaytime cronut?!? Our only complaint is that they don't have more room!
The Bells Road Social, Oatlands
This cafe is located in a quiet area of Oatlands, right next door to a kids playground. The coffee is excellent and the food is fantastic. They also have an in-house pastry chef – a Hills District Mum, who makes the most fabulous desserts and sweets!
Longshot Cafe, Beecroft
This place is constantly busy! The combination of good coffee and food make it a winner, with a mix of food for breakfast and lunch to suit those both those wanting to 'eat clean' and those wanting something a little bit naughty – think burgers and fries!
Blends and Brothers, Rouse Hill
A barber shop and café in one – yep, that's right. This great café mixes haircuts and coffee and they do a stirling job at both. The menu is excellent too and it's right next door to a play area in the Rouse Hill Town Centre so you there's a chance to enjoy your coffee in peace and quiet…..maybe.
The Burrow
This little cafe is turning out some delicious food in a small group of shops in Cherrybrook. Our recent lunch here was bright, fresh and tasty. It's a great spot if you're wanting some peace and quiet. And it's good for mums as parking is easy and there's room for prams.
The Tuckshop, Glenhaven
This is a local favourite. The sign above the door make is clear how we feel in the North West of Sydney – 'Greetings from Glenheaven: Where it's not the city and you couldn't care less.' Good coffee, good food and a relaxed, fun atmosphere are what's on offer and there's a little park across from the cafe if you're with the kids.
Ones we're keen to get to
There are a couple of cafes we're keen to try out as we've heard good things:
Limestone Cafe, Schofields – locals say this is a goodie!
The Brook, Cherrybrook – this has literally just opened and it's looking really lovely! The gang know what they're doing and have owned a large cafe in Hornsby for a long time.