Boulevard de la Patisserie is a French artisan bakery in Dural. They make and bake throughout the day and all ingredients are premium and locally sourced. If you have a party or function coming up, particularly leading into the festive season, it's the perfect option!
Choose from tarts, cakes and flans for that special celebration. Or maybe you're hosting a Melbourne Cup party or event leading into the festive season and need savoury options and petit fours? A 10% discount applies for any petit fours orders above 20 pieces and for mini savoury items you pay $1.50 per piece instead of $2.50 for 25 pieces and above.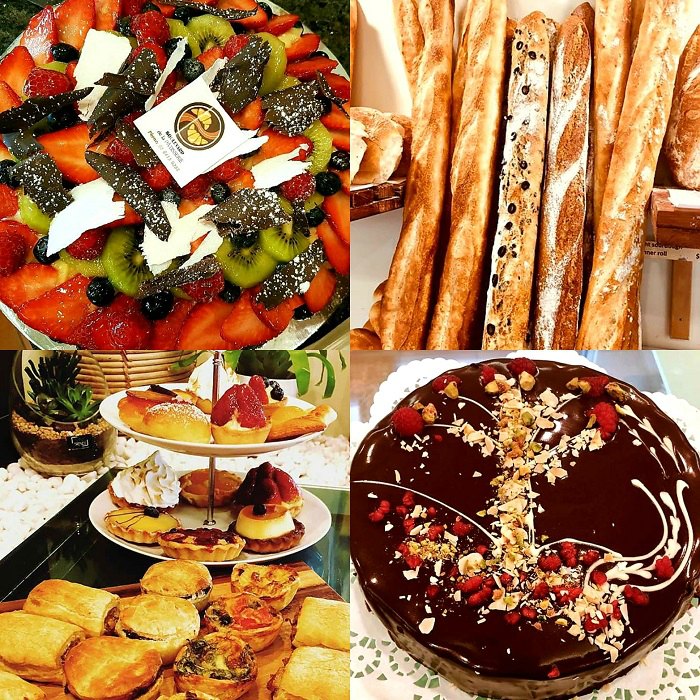 And Boulevard de la Patissierie would like to thank their customers for a great first few months with a special workshop for kids!
On Saturday 10 November the patisserie will run a FREE 30 minute workshop for kids from 3pm- 3.30pm. The baker will show the kids how to mix, make and bake bread. 15 spots available only. To register, message the patisserie via their Facebook page – facebook.com/boulevarddural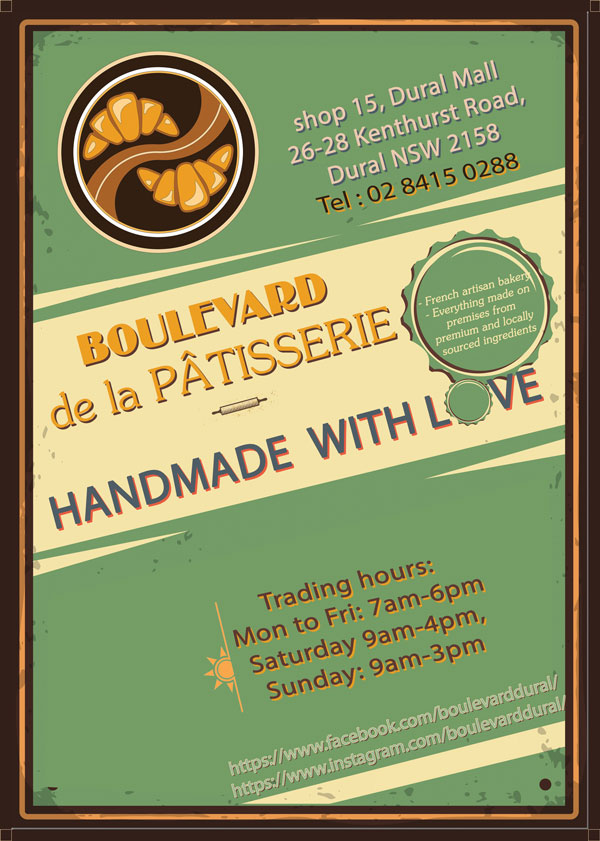 ---
Boulevard de la Patisserie
Round Corner, Shop 15 Dural Mall, 26 Kenthurst Rd, Dural
Keep an eye out for their new store, Jr Boulevard, opening in Rouse Hill Town Centre in coming weeks!