Growing up, this soup was my mum's 'go to' when we were under the weather. Over the years I've tweaked the recipe and added a few extra items. The barley is my favourite part. So when the temp drops or there is drizzle and grey skies, I know what's on the menu for the night. I make a large pot because I love it even better the next day!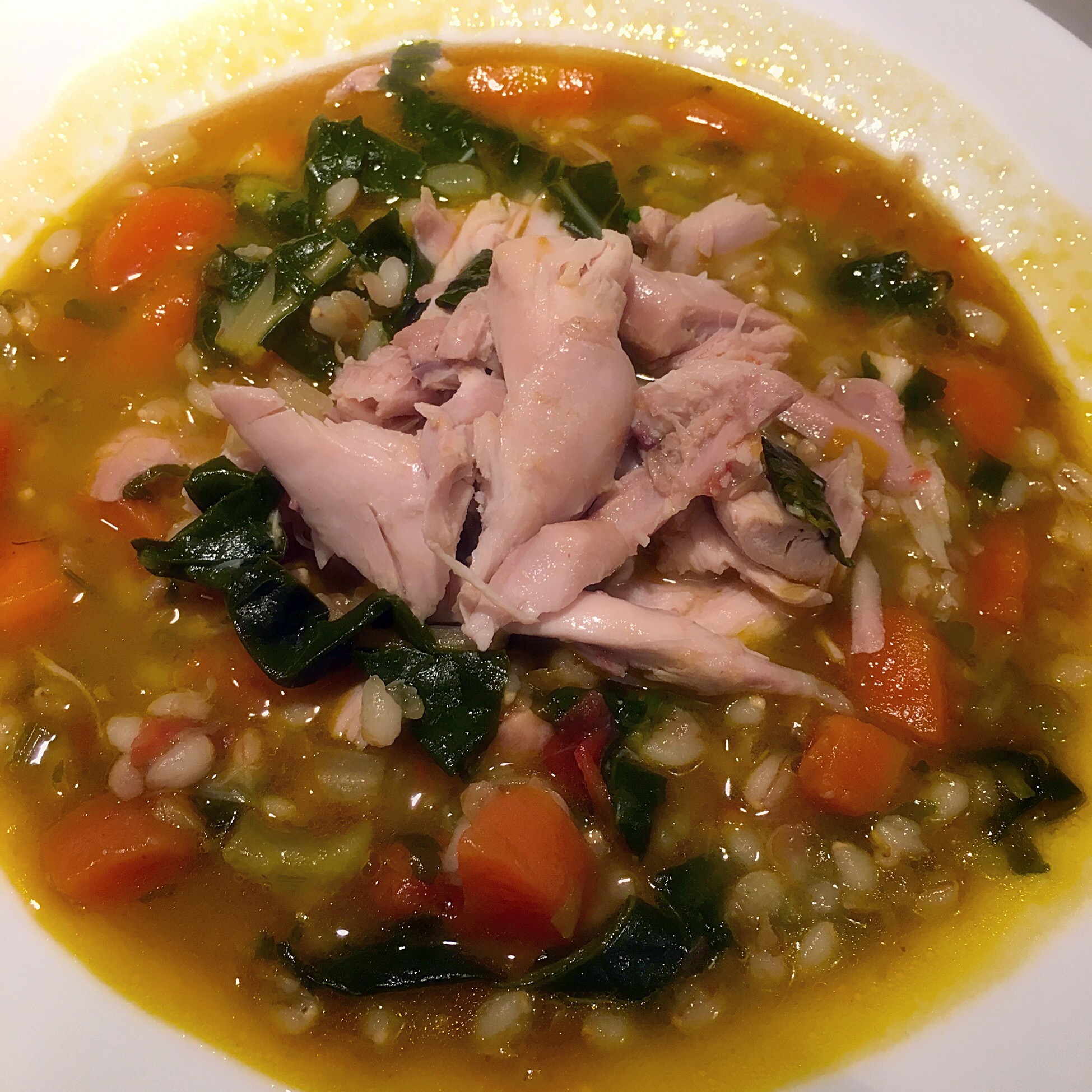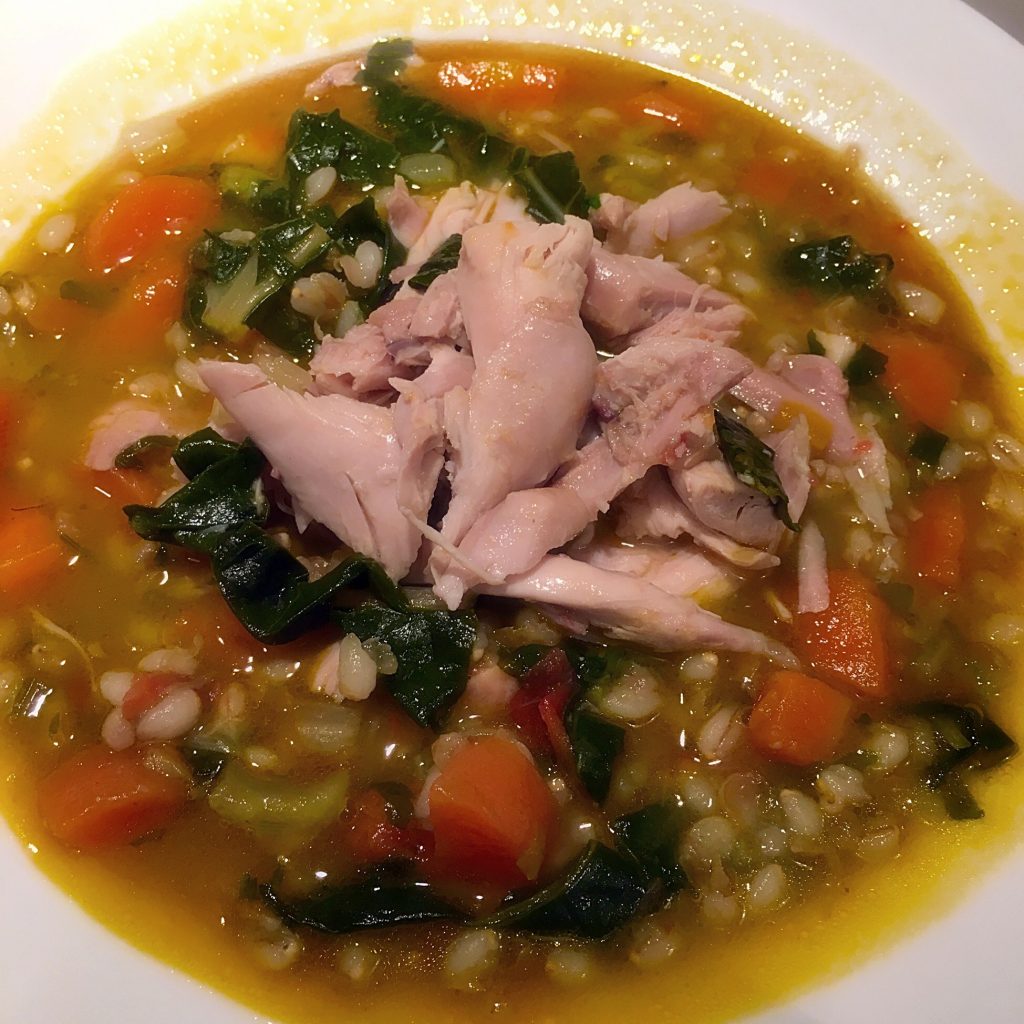 Ingredients (serves 4-6)
5 chicken drumsticks
1 leek (white part only)
2 large carrots
2 stalks of celery
1 large tomato
4 silverbeet leaves
3/4 cup of barley
3 tablespoons olive oil
1.5 litres of water or chicken stock (if using a pre-made one)
2 tablespoons vegetable stock concentrate (if using water)
2 tablespoons apple cider vinegar (optional)
2 stalks thyme (leaves only)
1 large handful of parsley
Salt/pepper
Preparation
Finely chop the carrots, leek, stalks of the parsley and celery. Remove the thyme leaves. Chop the tomato, silverbeet leaves and finely chop the continental parsley and set aside.
Method
In a deep saucepan, add olive oil and sauté the veggies for a few minutes until they start to soften. Add the chicken drumsticks, water and stock concentrate (if using or liquid stock) along with the chopped tomatoes and barley. Season with salt & pepper.
Bring to the boil then lower to a simmer with lid on for 1 to 1.5 hours (depending on time you have). Remove the chicken drumsticks from the saucepan and take off the meat off the bones. Leave the meat in a bowl (covered) and return the chicken legs to the saucepan. Add the parsley leaves and silverbeet. Continue to cook for another 45 minutes. Turn off the heat.
Chop the chicken meat into small pieces and add to the soup. You can serve either by itself or add a scoop of shell pasta in the plate and ladle the soup on top.