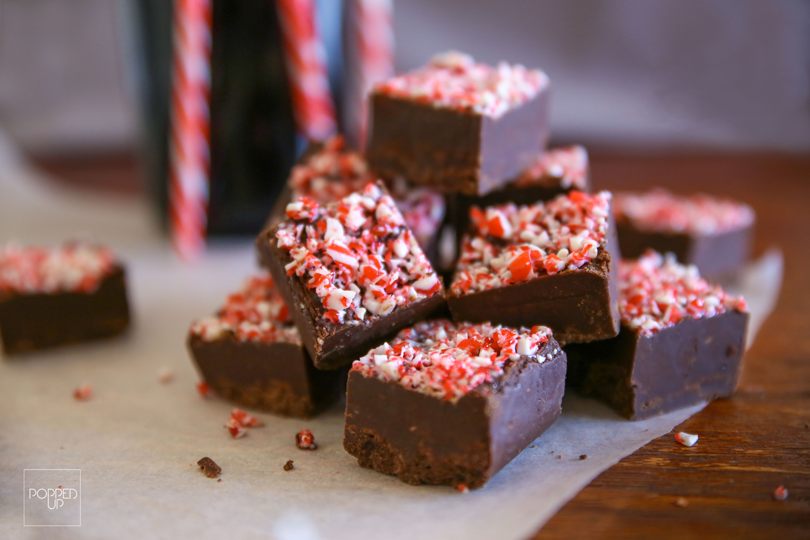 There's nothing like bringing a family together with food, and Christmas is a great time to unite the family using old and new family food traditions. This time of the year also brings with it the mad hustle of finishing the Christmas shopping and kids not in school! So, for you mums who are even more time poor at the moment, here's a great easy recipe you can make if you're hosting Christmas at home or for something to take to family and friends. Did I mention this recipe has no baking or crazy stirring? And it looks a little bit fab and fancy too! Love it! Enjoy.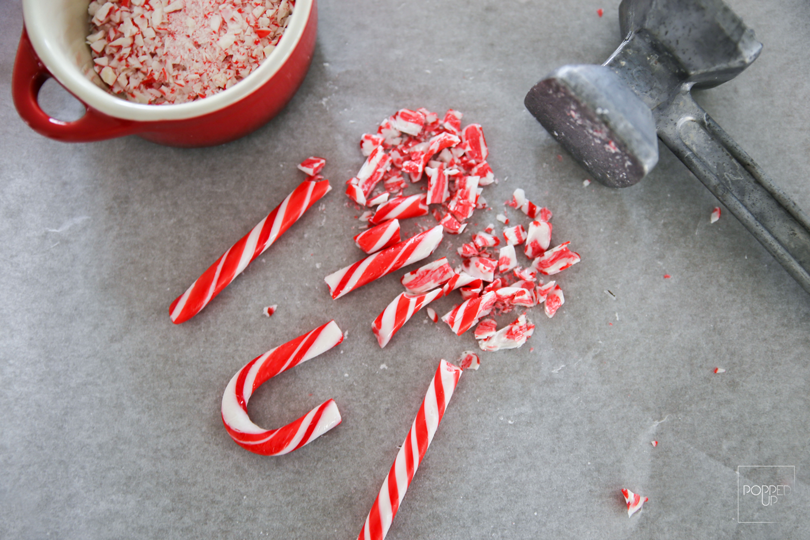 Candy canes spring up everywhere during Christmas period! You can use any type or colour of candy canes – whatever has popped up at your place really. But I like the red and white ones because they look stunning for the presentation side of this dessert. You can substitute any kind of chocolate. My preference is definitely dark chocolate.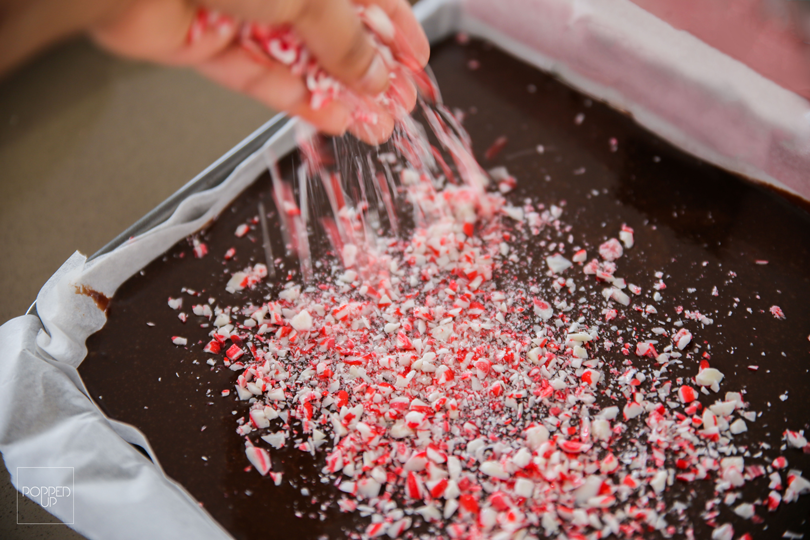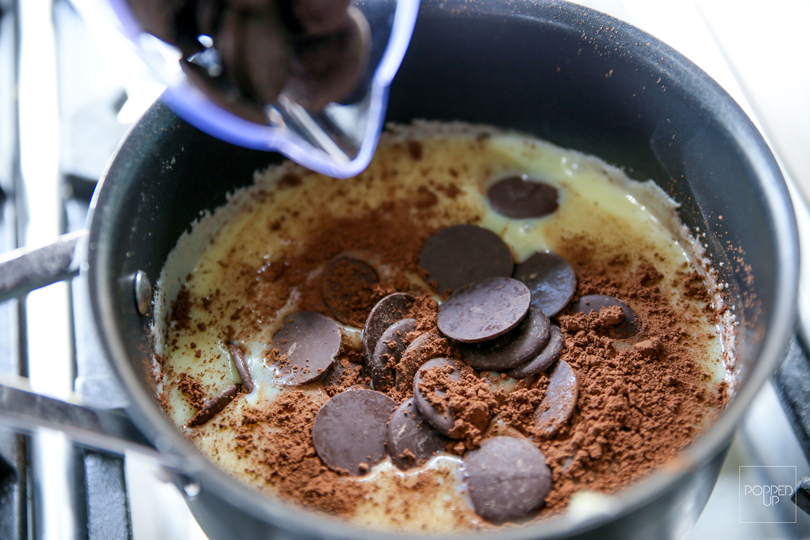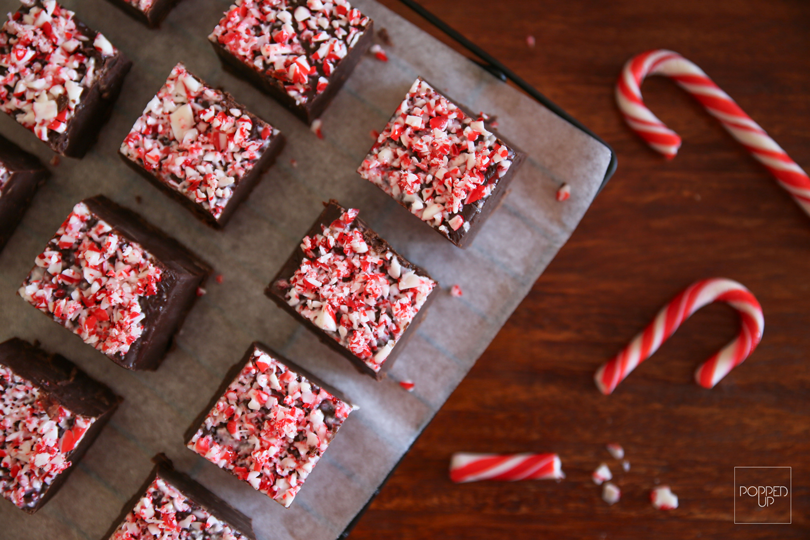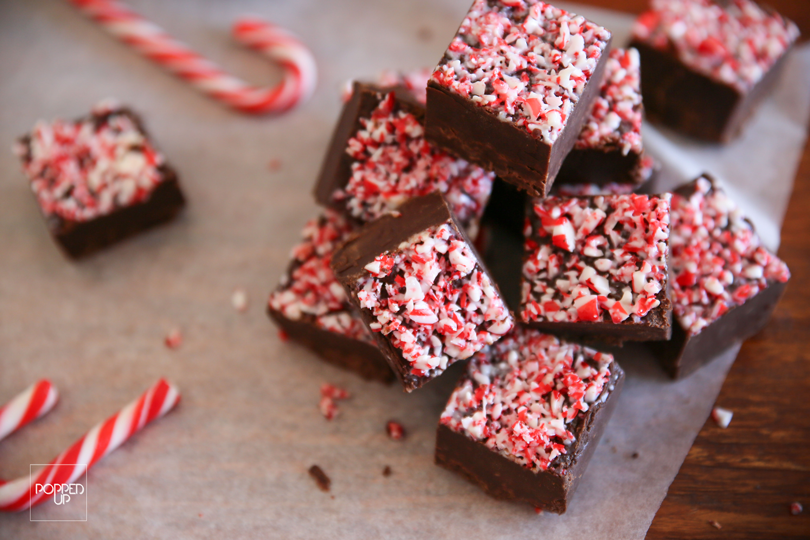 Recipe
Serves: 20 -24
Prep time: 0 (!) – well, only the time it takes to get things out of fridge and pantry and unwrap candy canes
Cook time: 15 mins
Fridge set time: 4-5 hours
Ingredients
600g of dark chocolate melts (Use melts and not big blocks of chocolate)
397g sweetened condensed milk
1 tbsp cocoa powder
1 tsp vanilla extract
6-8 large red and white candy canes
Instructions
Place the candy canes in between two pieces of baking paper and crush with a food hammer or rolling pin.
Line a small rectangle baking pan with baking paper. The smaller the baking pan, the taller your fudge squares will be.
Over medium low heat, add the sweetened condensed milk to a small saucepan. After 4-5 mins of heat,  Whisk in the cocoa powder.
Once the condensed milk has enough heat, reduce the heat to the lowest and stir in the chocolate melts. Keep whisking until chocolate has melted and well combined. Remove from heat and stir in the vanilla extract.
Pour into the pan, and sprinkle the crushed candy cane bits on top, gently pressing them into the fudge.
Refrigerate for at least four hours, covered, before removing the fudge from the pan by lifting the baking paper, peeling it off the fudge and cutting the fudge to serve.
Store in an airtight container at room temperature for up to two weeks.