The toys at my place are breeding in plague-like proportions. Between birthday parties, generous grandparents and McHappy meals, the colourful plastic army is taking over! With Christmas coming up, I'm thinking of gifts that will excite my children on Christmas morning but won't end up on our toy scrapheap.
Cooking kit
All kids like cooking and it's a great pastime to encourage. Not only does it provide precious bonding time between a parent and child, but it can also equip them with a valuable life skill. Get a Christmas sack and stock it with all the essentials like an apron, cupcake wrappers, food dye, cookbook, rolling pin, packet cake mixes… the list is endless! You could start off somewhere like Wheel and Barrow but also check out stores like Target and Woolworths for budget supplies. Avoid double ups by thinking of kitchen items you can buy for your child that you do not already have in your kitchen. You might even ignite the passion of a future Masterchef! A quick Google will point you in the right direction but a couple of personalised options include stuckonyou.com.au and brightstarkids.com.au.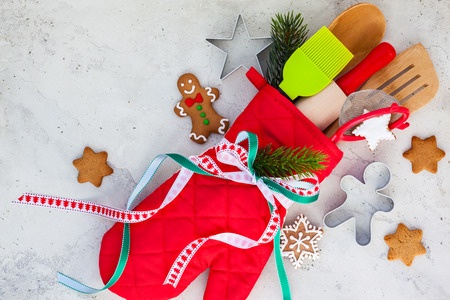 Gardening equipment
Does your child have a green thumb? Lots of kids like gardening as they can get their hands dirty while doing something productive and being outdoors. They often feel a sense of achievement by planting herbs, veggies or flowers. It also encourages responsibility as they have to care for the plants or veggies. You can buy a raised garden bed as well as some bags of seeds or seedlings. Items like spades and gardening gloves come in children's sizes – Bunnings has a good range. For the Christmas morning reveal, you could package all the items up in a cute pot plant decorated with a big red bow. In addition to entertaining the kids over those long summer holidays, you may end up with some pretty additions to your garden or some fresh herbs or veggies for dinner time so it's a win win. Yates Garden Greenies website is a great resource for ideas yates.com.au/kids-gardening.
Dance lessons
Give your child the gift of dance this Christmas. It's a gift that will encourage their love of dance but also have positive effects on their confidence, self-esteem and physical development. And although children will appreciate dance lessons, we all know that it's important to have something tangible underneath the tree. Caper School of Performing Arts offers a Christmas package for toddlers and pre-schoolers that includes a uniform, dance bag, hair accessory, certificate and enrolment for $59.95. It's a gorgeous bundle of goodies you can wrap up and delight them with on Christmas morning. Classes are held at Castle Hill and Norwest Business Park and are available for boys and girls aged two and up. Contact caperonline.com.au for more information.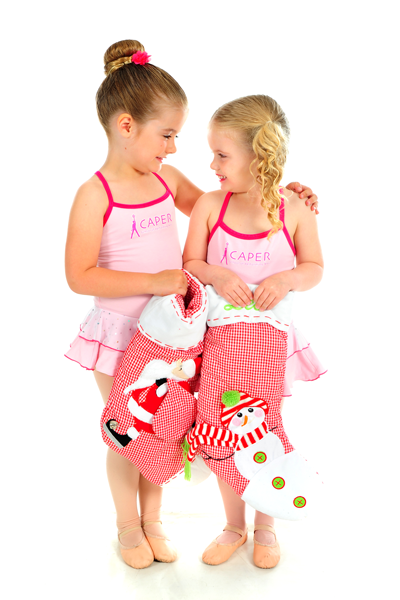 Bedroom makeover
Kids love their bedrooms as they can offer a wonderful haven and a chance to express their personality. Would your child love an update to their bedroom's style? Maybe they're getting a little too old for their current décor and the room needs to reflect their new life stage. Just a new prints for the wall, a quilt cover, a fun cushion and bedside lamp could make a major difference. If you wanted to go all out you could even purchase new furniture and fittings. What young girl wouldn't love a chandelier and canopy over her bed? But it could just be as simple getting some new little knick-knacks to add some personality to the room. Let your fingers do the walking and do some online shopping at potterybarnkids.com.au or larkstore.com.au if your taste is a little quirkier. Local options include inmyhood.com.au for some special styling elements and for cheap and cheerful options Kmart and Target are great.
Wet n Wild Sydney season pass
Wet n Wild Sydney is a short drive from the Hills and is lots of fun for the whole family. They have season passes starting at $100.00 and there's also a weekly payment option. New this year is the new smart queuing system Tap'n'Play and Dinosaur Lagoon. Plus they're open every day in Summer (except Christmas Day) so you can really get your money's worth! You could gift-wrap the pass with some coloured zinc, new swimmers or towel, a cute hat or cool sunglasses.
A pony experience
We're lucky here in the Hills that rural experiences are close by. If you have a little one that's mad about ponies, then a gift voucher to somewhere like Patchwork Ponies in Dural offers children the opportunity to interact with these beautiful animals and to experience the joy of what it feels like to own their own pony. You can purchase gift vouchers for a led pony ride or horsemanship session.
Create an artist's studio
Buy your little ones a blank canvas or two to make their own masterpiece. Or buy a couple of large photo frames to frame your child's finished artwork. In addition to  paint and drawing supplies, you can invest in other materials such as feathers, glitter and pom poms so that the kids have a treasure chest of craft supplies. Painting is an activity for all ages, whether they're a Mr Maker wannabe or aspiring artist. Art supplies can suit a variety of budgets and a good place to start is Riot Art and Craft at Castle Towers or if your child is a little older and a little more serious about the hobby, then the Dural Art Studio or Eckersley's in Parramatta has more 'grown up' supplies.
Tickets to the Sydney Hills Outdoor Cinema
We're lucky to have an open air cinema in the Hills from 12 January to 14 February and there are a handful of kids and PG movies showing. Tickets are a great Christmas present as it's something a little novel while still local. Trolls is showing on Saturday 14 January and also on are Fantastic Beasts and Where to Find Them, Red Dog and Rogue One: a Star Wars Story. More details can be found here.
Zoo or wildlife park pass
If you have an animal lover then a pass to the zoo or a wildlife park is a great idea for Christmas that the whole family can enjoy. There's Featherdale Wildlife Park not too far from the Hills in Doonside, which offers a great interactive experience for little ones and isn't too large. There's also Walkabout Wildlife Park at Calga north of Sydney (about 30 minutes from Hornsby) which also offers up-close encounters with the animals. And then of course there's Taronga Zoo. You can purchase annual passes online and while they seem a bit on the expensive side, if you visit often enough it makes it more economical.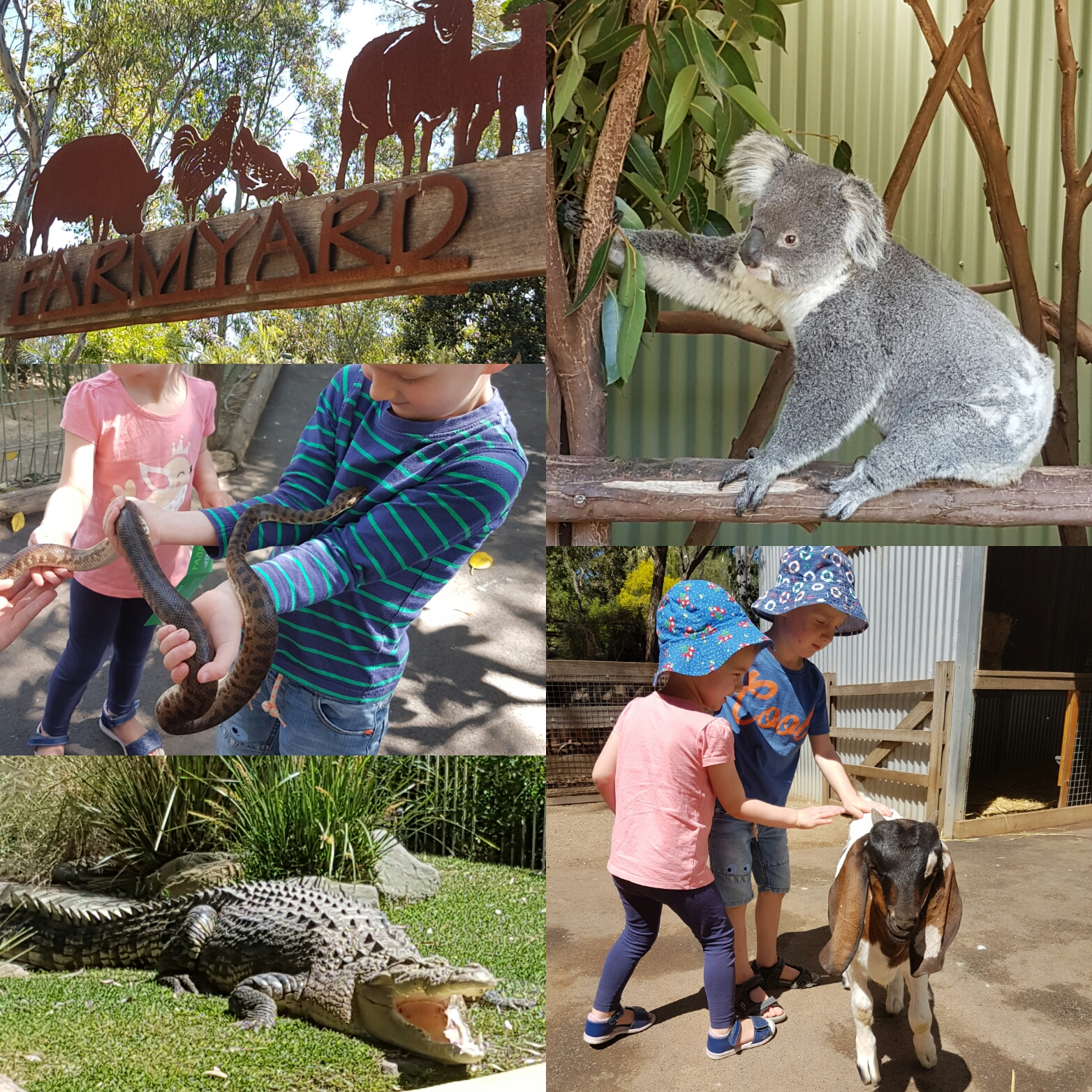 While there will still be Lego and Beanie Boos under the tree this year, I'm hoping these ideas will provide something meaningful and enduring for my children. Happy Christmas shopping everyone!
---
By Kate McDermott.
Kate is mum to two young boys, Leo and Hayden, and lives and works in the Hills District. Kate operates Caper School of Performing Arts in Bella Vista and Castle Hill. She opened the school with her sister in 2003 and enjoys passing on her love of dance to the next generation. Kate also has a Bachelor of Media degree and if she can get her hands on a babysitter and some spare time, she loves trying out new restaurants.