As mums, we're often down on Victoria Avenue in Castle Hill, either in the couple of home hubs or for kids' activities. Between shuttling kids around or running errands, it's good to know of a cafe in the area where we can stop in if required, either for a quick coffee or brunch or lunch. So when we heard of Coffee Trad3rs right there on the main drag, we were keen to check it out!
We do love a brunch or early lunch – often that piece of toast you had at 6.30am standing in the kitchen while getting the kids' breakfast seems a looong time ago by mid morning! So by mid morning recently we were super keen to check out some of the dishes at Coffee Trad3rs.
But before we get to the food, let's mention a couple of things first. Location-wise, Coffee Trad3rs is in one of the smaller business parks on Victoria Avenue, basically right near the round-a-bout where Carrington Road meets Victoria Ave. You can turn in and park in one of the spots and the cafe is right there. It's bright and roomy so could definitely accommodate prams if you meet with a group of mums, and there are high chairs.
The owner James and his staff are lovely and if you have any requests, just ask! He's super keen for Hills mums and their families to feel really at home and enjoy his hospitality, good coffee and dishes. Now, on to the food.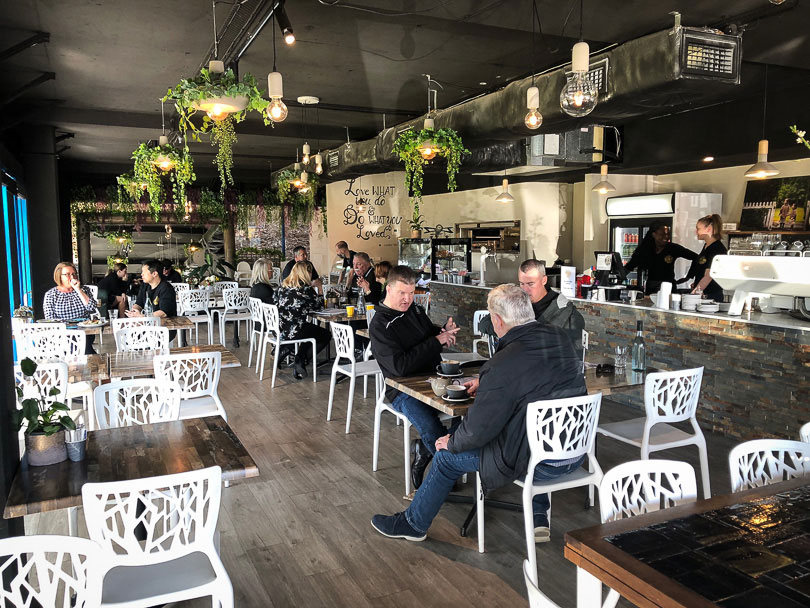 We ordered three dishes to sample the brunch menu. Each looked amazing and chef Michael clearly knows his stuff,with a focus on fresh seasonal produce. First was the Vege Bowl. We're loving these types of dishes at the moment as they're packed full of goodness and keep you going. This one featured broccoli, cauliflower, roast pumpkin, avocado, beetroot and quinoa and we loved the addition of asparagus and brussel sprouts! It was hearty, filling and so tasty!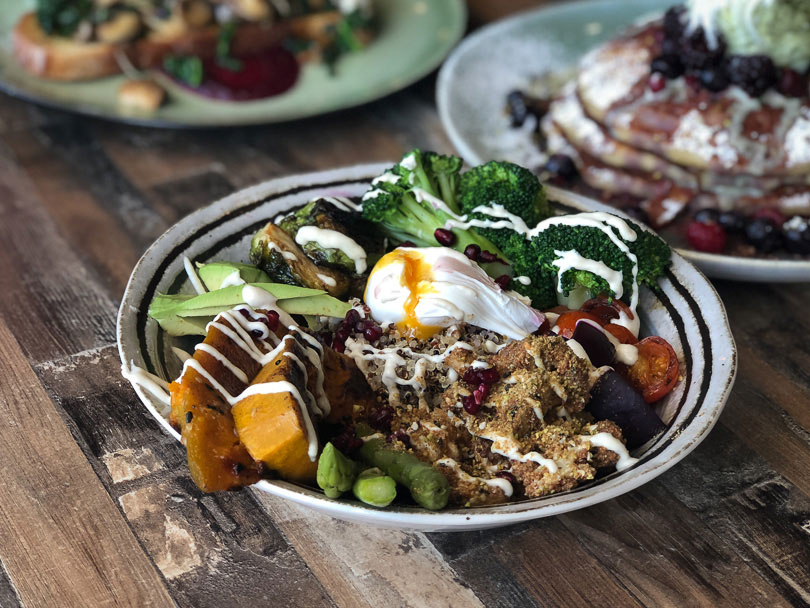 Another great breakfast, brunch or lunch option that we enjoyed was the Mixed Mushroom Madness! When mushrooms are done well they really are delicious and this version was made even better with beetroot puree, kale and goat's cheese. Yum! You can also add an egg to this and the Vege Bowl which we think is a great option.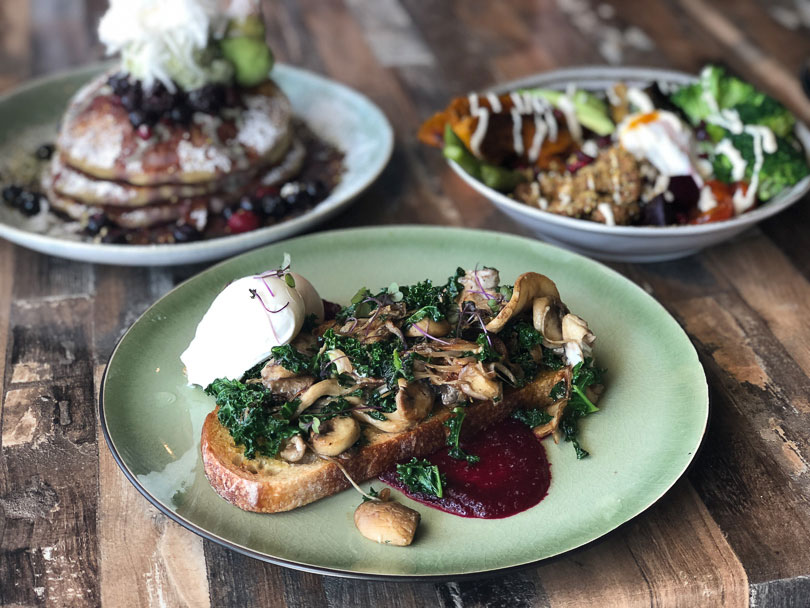 Finally, we sampled the Turkish delight inspired pancakes. If you're a pancake fan then these won't disappoint. They look spectacular and we loved the flavour combination of rose water, berries and pistachio.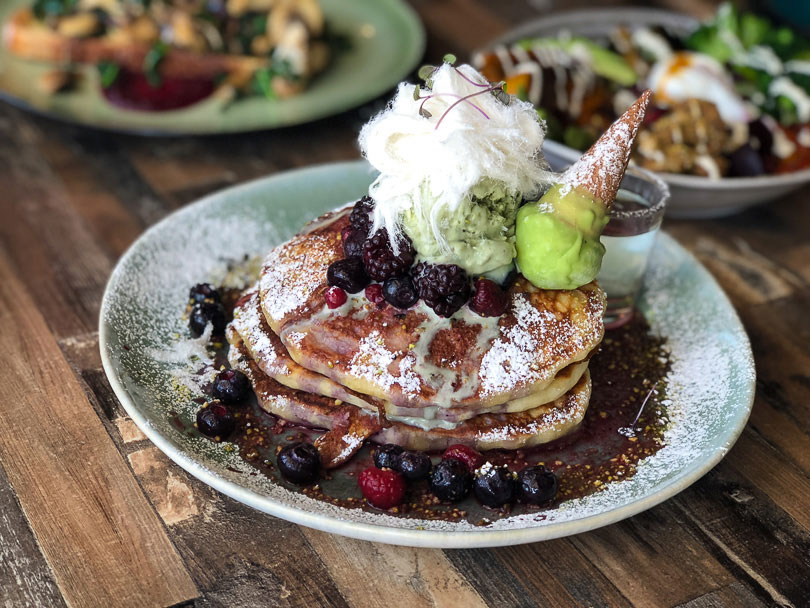 There's also a little kids' menu that features a bacon and egg slider, nuggets & chips, a pasta dish and a pulled pork slider. And if you're wanting something a little more lunchy then there are several burger options – pork, beef and chicken – as well as salads, pasta and a toasted sandwich.
We can tell that this little venue already has some regular customers who pop in daily. We have a feeling they'll soon have many more when locals discover their good coffee, lovely service and fresh and delicious food.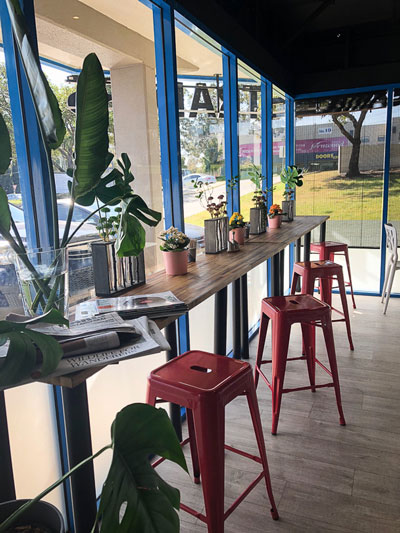 ---
Coffee Trad3rs
1/8 Victoria Ave, Castle Hill.
Hours:
Monday – Friday, 6.30am – 5.30pm
Saturday, 7.30am – 3.30pm (kitchen closes at 2pm)
Thanks to Coffee Trad3rs for hosting us.