Sometimes you need to stay at home – maybe someone's sick, it's raining or stinking hot, the car is in for a service, you're trying to save by not going out quite as much or we're in lockdown! It's good to have activities planned for these days so here are two simple ones you can link to your park visits or bushwalking outings. When you're out at the park or on a bushwalk, collect rocks, cool-looking sticks and other nature finds such as feathers, leaves, or flowers for your craft activities.
Decorate your rocks
Wash your rocks and remove all sand and dirt, then let them dry completely. Once dry, decorate them with acrylic paint (markers) or crayons. When you've finished your decorations, cover them with mod-podge or another sealant so the weather doesn't impact them.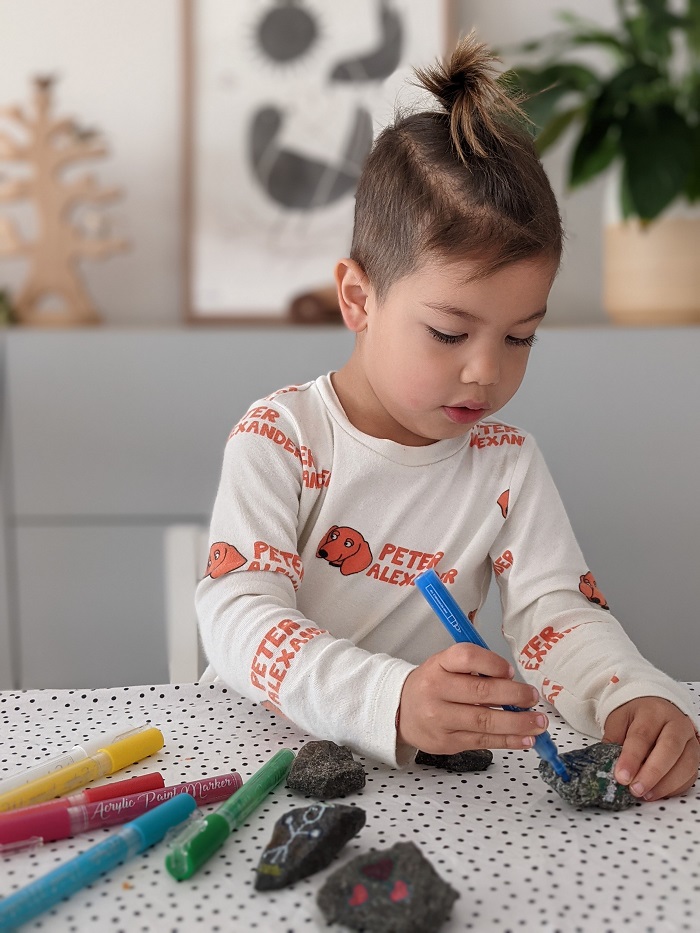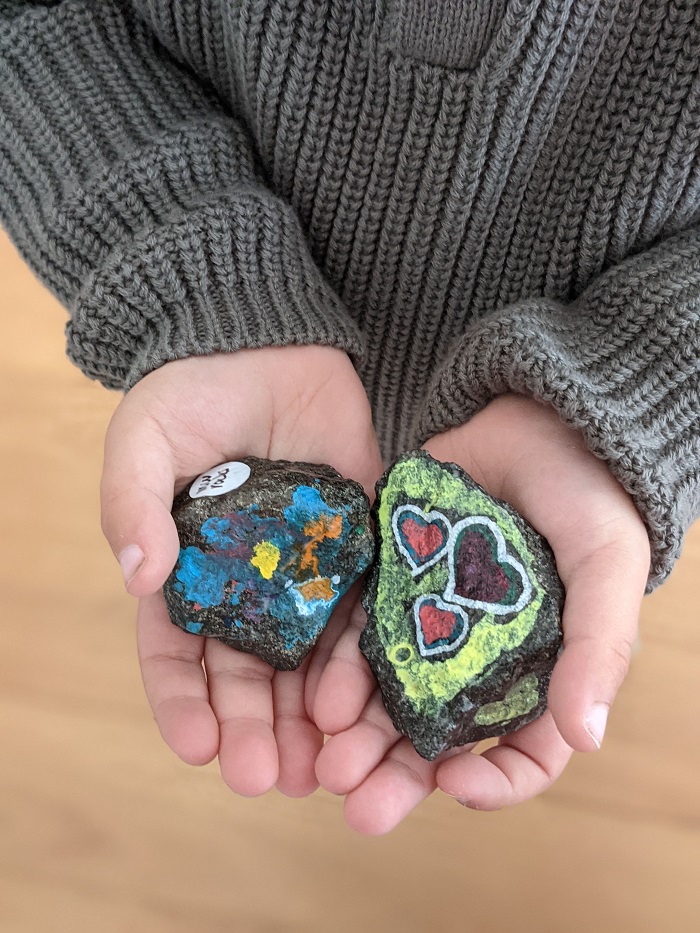 Now it's time to go for a walk or ride again, while out and about hide your rocks in cool places for other people to find! If you want to see who finds your rocks mark them with 'NSW rocks' (before sealing them) and sign up to their Facebook page. Keep your eyes open while walking, you might find someone else's rock! If you do – take a photo and hide the rock again in another spot.
Create magic wands
For this activity you need those cool sticks you took home earlier. And a bunch of string, ribbon, chenille stem, and other bits and pieces you can find at home – even things like alumimium foil and cupcake patties can work! Tightly wrap the string around the twig and create a cool pattern. If you want you, can add some feathers, flowers, or other cool nature finds as the point of your wand.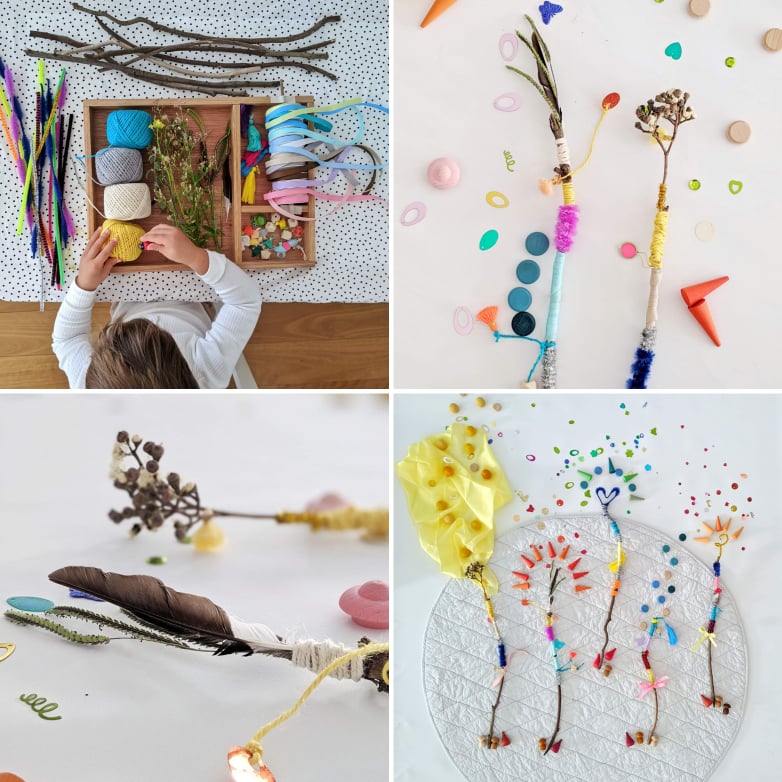 Once done, practise your magic spells and see what happens when you put your wand into action!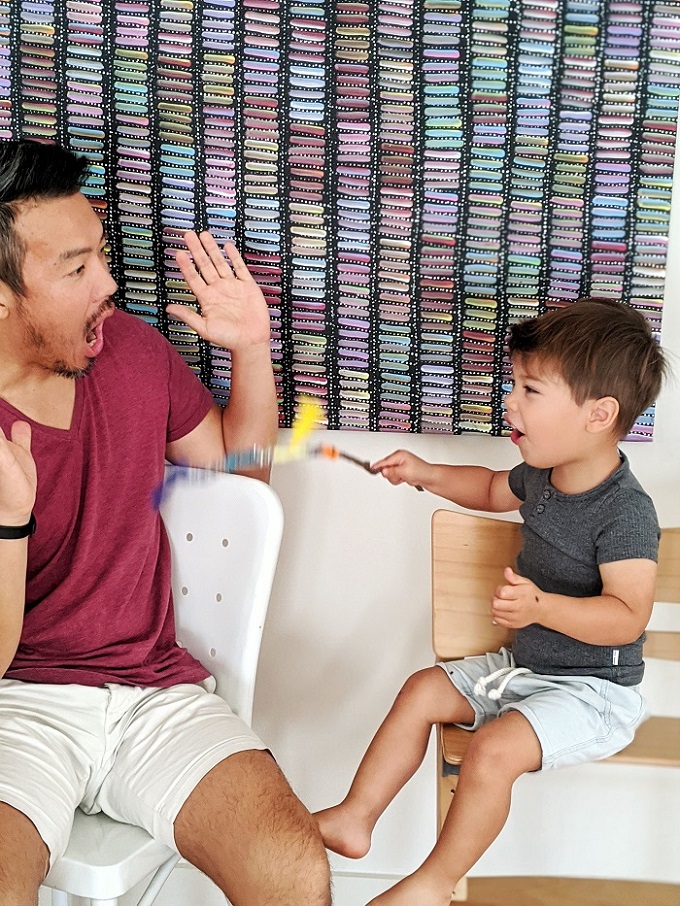 ---
Lisa is a qualified teacher working at a school for students with additional needs. She is the mumma of a wonderful and wild toddler. She loves day trips, weekends away and good coffee. She enjoys setting up open-ended educational play activities. She has a ginormous drawer full of bits and pieces that 'will come in handy one day', which she uses to set up simple and fun toddler craft activities. You can follow her son and their adventures on Instagram at life.with.moon.and.co