The Cremorne Point walk is a lovely 3km harbour walk and is both kid and dog friendly, with spectacular views across to the Harbour Bridge, Opera House and the city. 
A relatively flat harbourside path weaves from Mosman Bay Wharf around Cremorne Point to Mosman Bay. There are playgrounds on the way for kids, a lighthouse, some beautiful community gardens, boats & ferries coming and going and plenty of house porn. There's even Maccallum Pool – a harbourside public pool with undoubtedly the best view in Sydney! You could walk for exercise, a leisurely stroll or find a spot for a picnic.
If you're visiting the spot more for a picnic rather than doing the walk, you could park down Milson Road in Cremorne and on the surrounding residential streets – just check for any parking limits.
We like to start the walk at the bottom of Avenue Road at Mosman Bay Wharf in Mosman. There's plenty of free parking or spots with a long 4 hour time limit. Cafe Monstera is right on the wharf, does a great coffee and its waffles are delicious if you manage to score a seat. There are also public loos here if you want to go before you head off on the walk.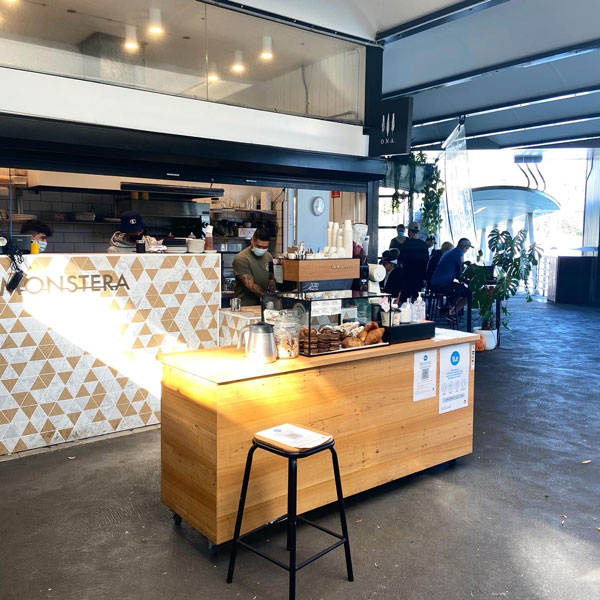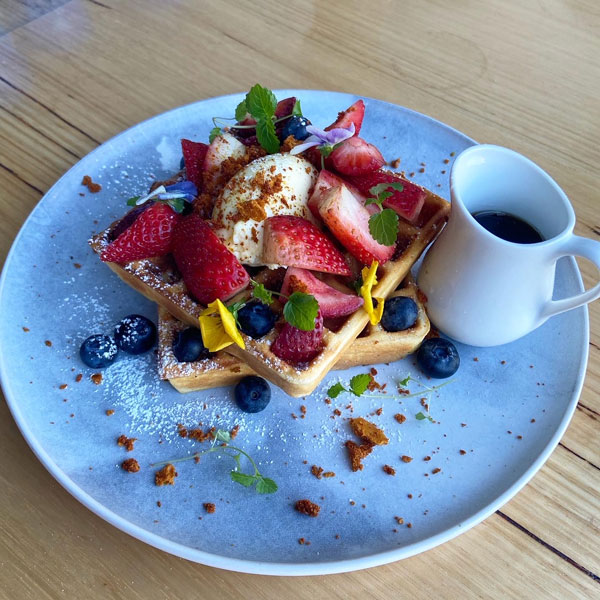 After you're sufficiently fuelled, set off and walk past Reid Park playground and follow the path around past Mosman Rowers. There are a few stairs here, but not many. You could 'bump' your pram up backwards most likely if you're by yourself. At this point, be sure to take the lower path that's closest to the water rather than veering upwards to the right.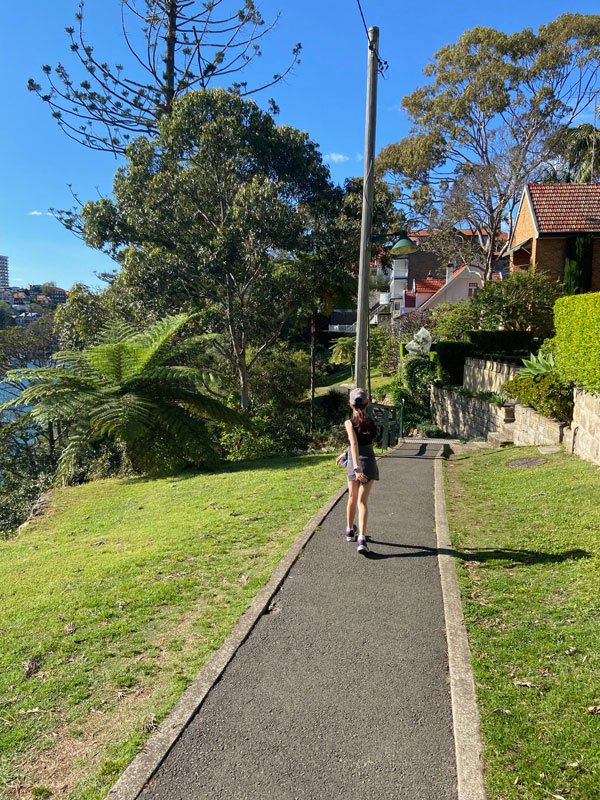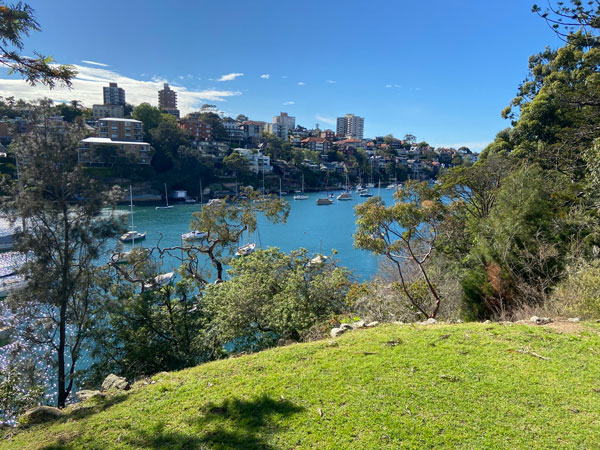 The path winds around to Cremorne Point where there's another ferry wharf and then continues further along past Maccallum Pool.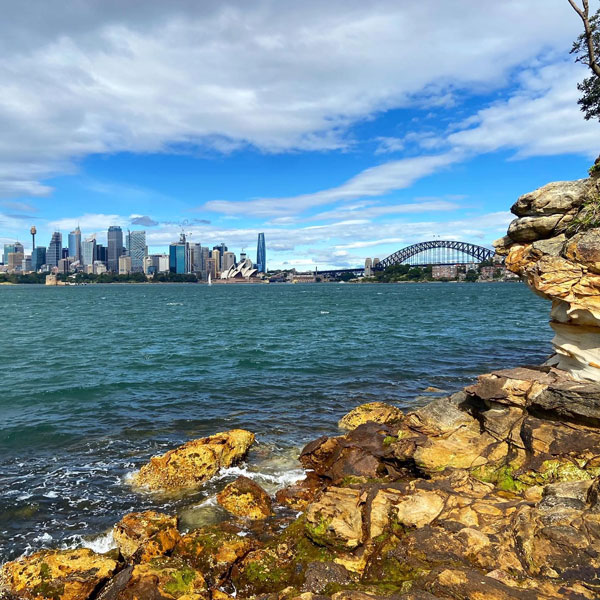 Points of interest along the way include:
The Lex and Ruby Graham Gardens – A local couple built these gardens in the late 1950s and worked on them for the rest of their lives. They are now maintained by volunteers.
Robertson Point Lighthouse (also known as Cremorne Point Lighthouse) – the kids enjoyed climbing down the ladder and exploring the rocks here.
Cremorne Point Reserve – this is a great place to picnic and there are toilets and a playground.
Maccallum Pool – This is a lovely harbour pool with a view across to the city. There is no entry fee but there are no facilities either.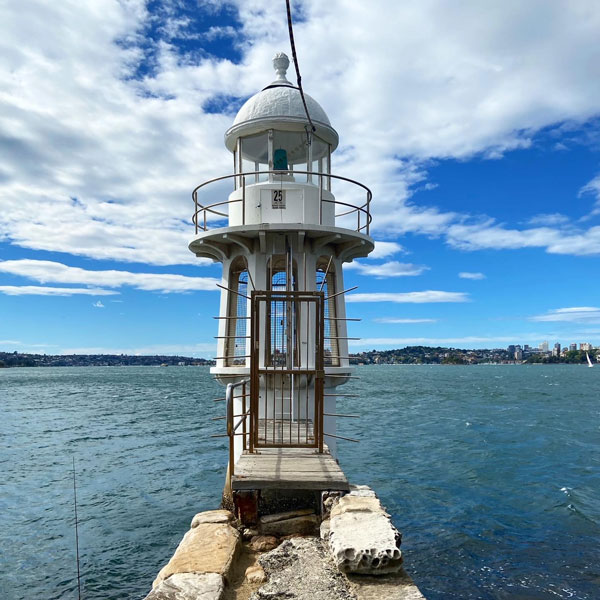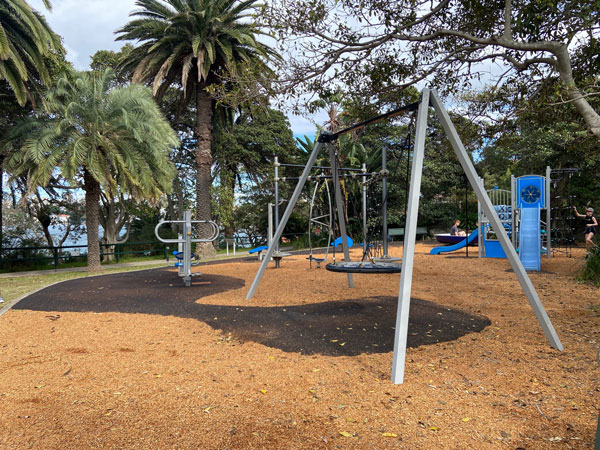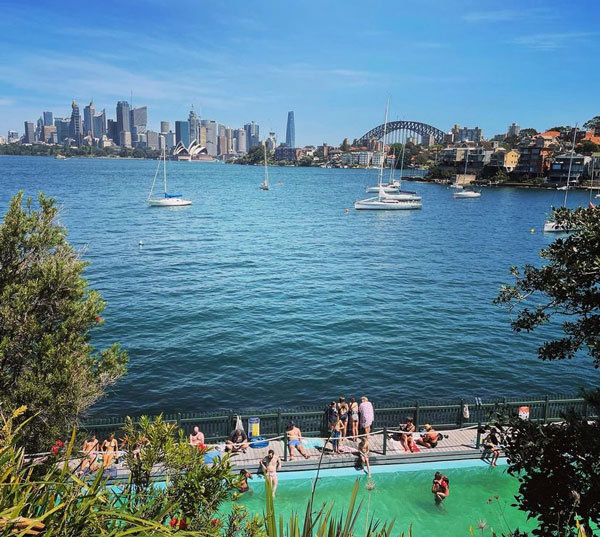 You can either walk to Cremorne Point and back or do the full track and cut back through the streets. We like just turning around though as the view is so gorgeous. We go a few minutes past Maccallum Pool and that's usually a good spot to turn back. At the end you could stop at Mosman Rowers for lunch or a drink or both!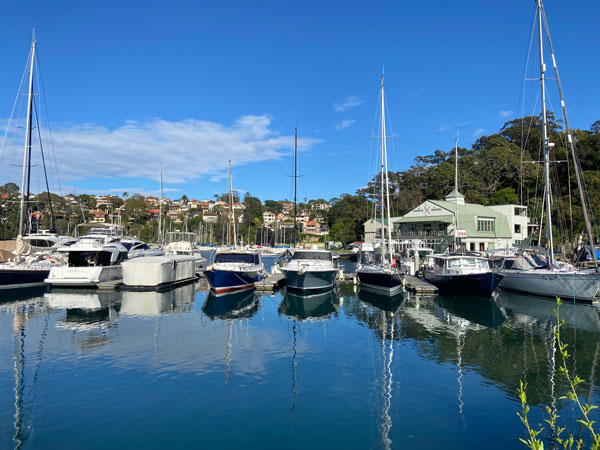 Note – There are minimal stairs but there are some in a few spots along the way. The most is about six in one go. If you're reasonably capable and depending on your pram, you can probably 'bump' it up backwards fairly easily otherwise you may need another pair of hands to help you. There are always people on this path so we're also sure someone could assist you too. The other option is to use a baby carrier.