****PERMANENTLY CLOSED****
Croc's Playcentre in Castle Hill is the newest addition to the Croc's Playcentre franchise and the second Croc's to open in Sydney. With a full two weeks of school holidays in front of us we couldn't wait to check it out.
We admit that playcentres make us a little nervous. While the kids always have a ball, we quietly wonder how a parent is ever meant to relax and enjoy one of these places! Often they're chaotic, hard to supervise and the food and coffee can be fairly ordinary.
We noticed a difference as soon as we walked in to Croc's. A Muffin Break is located within the playentre, we kid you not! It was stocked with a variety of fresh food options for both adults and kids – some healthy and some treats. This is a great plus for parents and because the muffins are baked on site the place is filled with the aroma of freshly made muffins so it's hard to resist!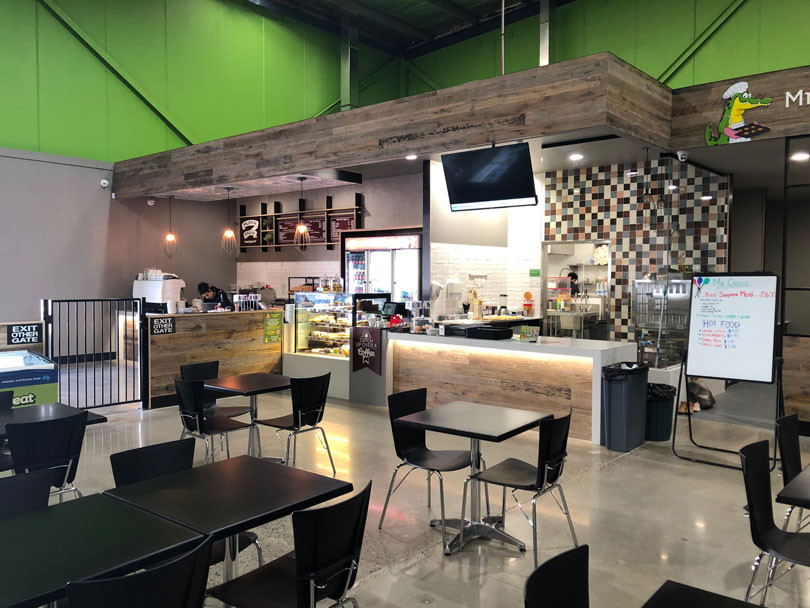 We then spied the play equipment. It's one large room with nothing obscuring a parent's view and plenty of seating, meaning you can easily sit at a table and supervise your children. This place isn't overwhelming but there's plenty to keep kids occupied for hours! So it seems this may just be a place where parents CAN actually relax!
The play areas are split into three age groups. The area for under 18 months is a soft play area with some sensory boards. The next step up is the toddler area for children under the age of 4 and it's a mini version of the big play area, with little slippery dips and a small jumping castle to keep younger ones entertained.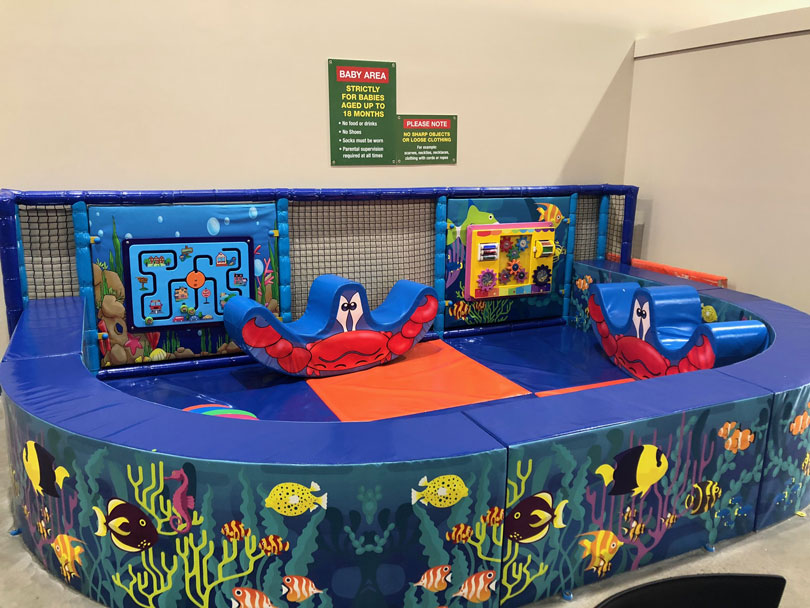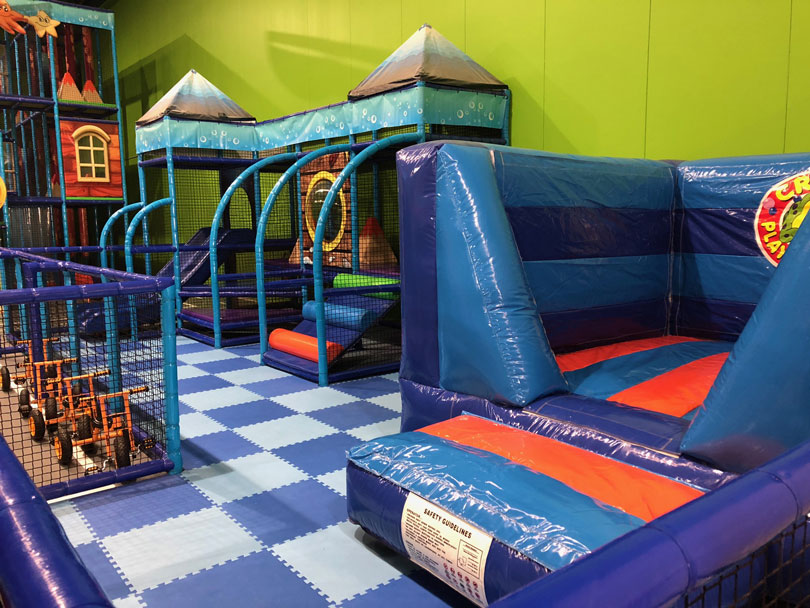 Then there's the multi level play structure for kids when they're ready to tackle it. It includes a four lane wave slide, an additional two lane speed slide and a foam battle ball area where kids can shoot balls with air-powered canons. There's plenty of areas for kids to climb and explore including a mini rock climbing wall and a trampoline. There's also a bike track that loops around the big play area with little trikes for kids to take for a spin.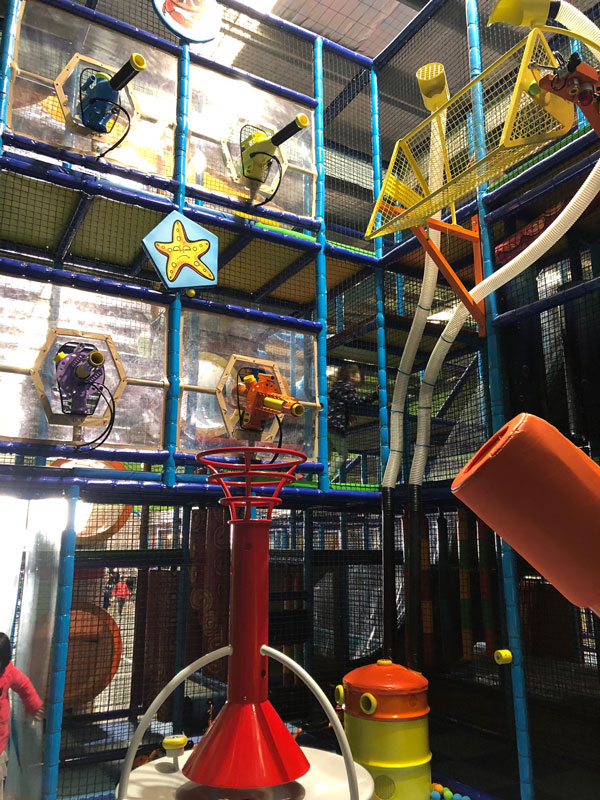 To the left of the equipment is a jumping castle which includes a slide in the croc's mouth. Miss 4 was a little worried this one might shut on her if she climbed into it. We assured her it only eats naughty children!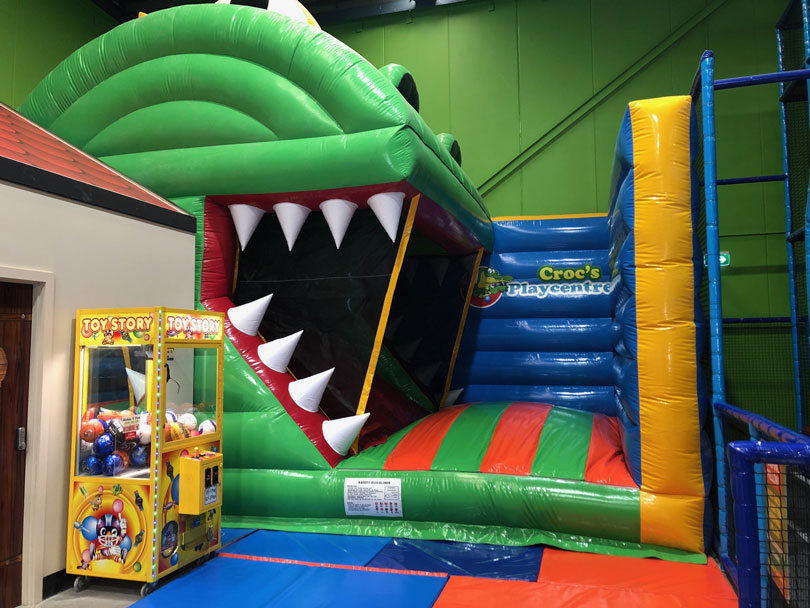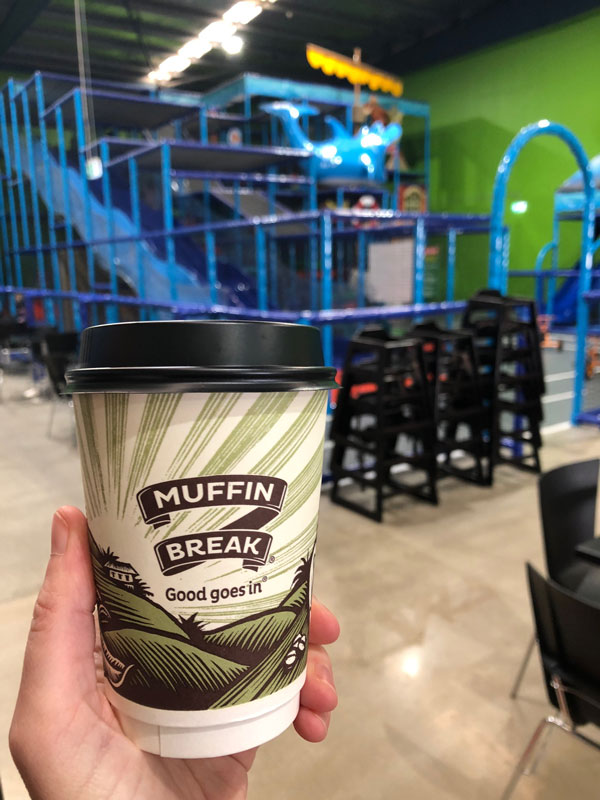 Also worth mentioning are the Croc's party packages offered. There are basic themed party rooms or you can choose one of the specially-themed party packages such as the Make, Bake and Create Party where kids make their own pizza, bake it and create and decorate a cookie to take home later. Cute!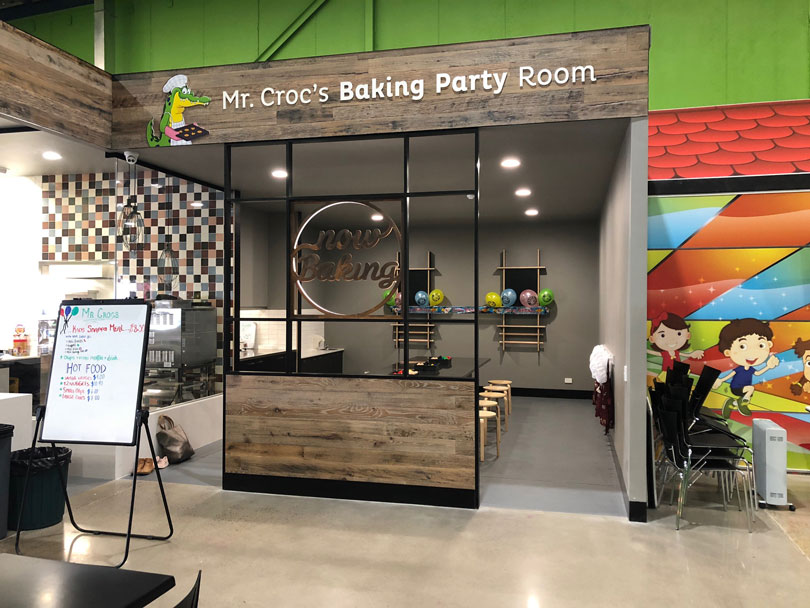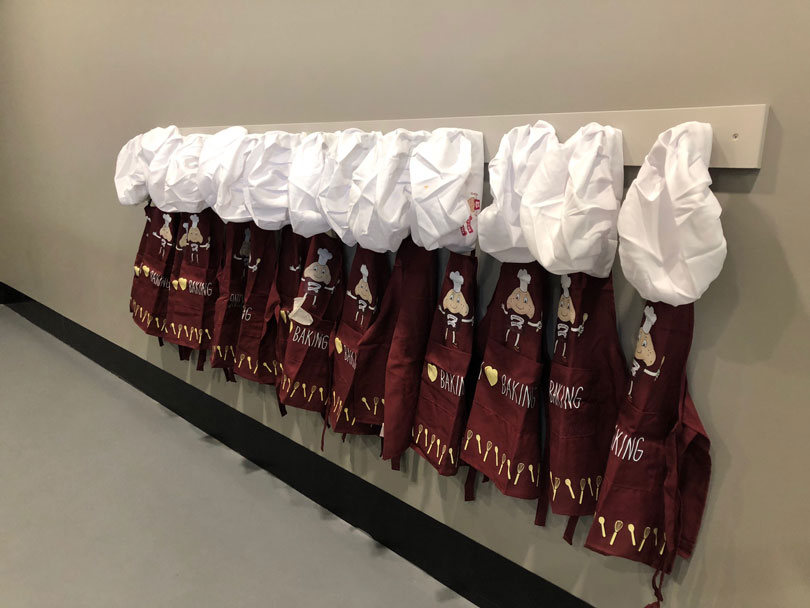 There's also the disco karaoke party which is held in a disco party room that looks remarkably like a night club! Parents can watch what's happening via a TV on the outside, so no need to cramp your kid's style!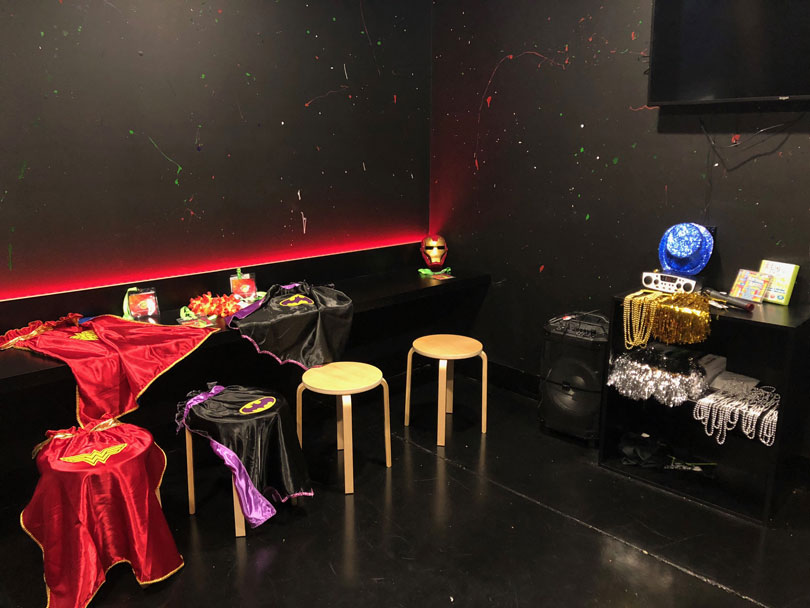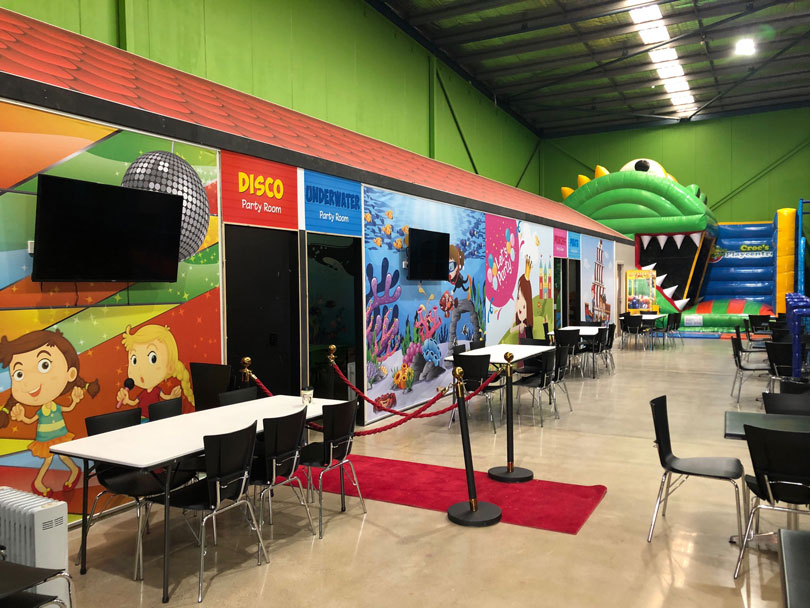 Other things that might interest you about Crocs:
The venue is available for private functions every day after closing.
First Thursday of every month they have Snappy Hour (excludes school holidays). Entry is free for the first hour of opening when you share their Facebook post.
There's also a parent's group discount price – reserve a table on a school day for 4 or more adults and you receive a discount kid's entry.
Croc's Playcentre Castle Hill is located in the Castle Hill Industrial area (Hudson Avenue, off Victoria Avenue) and there's parking in front of the building.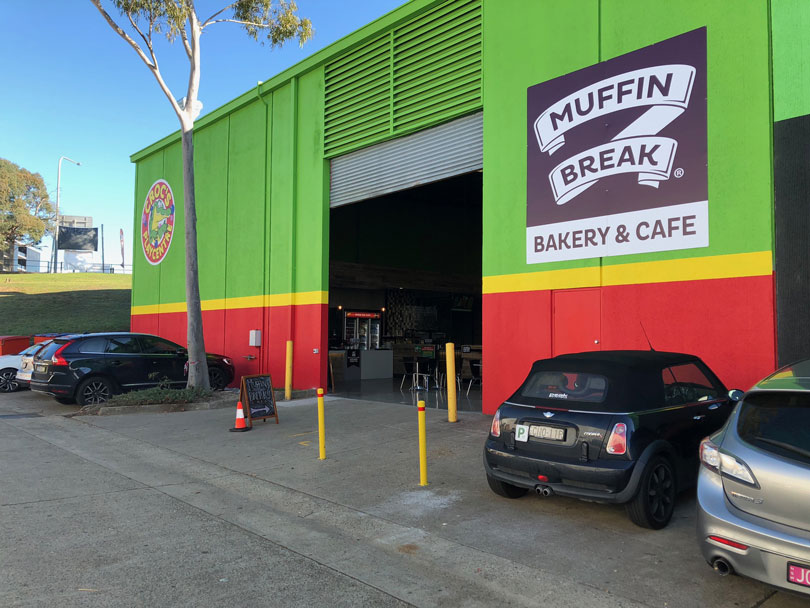 ---
Croc's Playcentre Castle Hill
Unit 5, 6-8 Hudson Avenue (next to Flip Out).
Phone: 13 000 CROCS
Playcentre hours: open 7 days 9am to 5pm.
Play admission prices:
Children under 1 and adults – FREE
Children 1 to 2 years – $10.90 (school days) and $12.90 (general entry)
Children 3 and over – $12.90 (school days) and $15.90 (general entry)
Adults – FREE
Parents groups (mid week) – $8 per child (groups of 4 or more)
10 entry pass – $90
Don't forget your socks!