The Rouse Hill centre is an awesome spot for kids and parents alike! Here's what we love about it.
Playcentres provide a great entertainment option any day of the week, but particularly when it's raining or really cold or hot. Once you're inside you can relax and not worry about getting wet, muddy, sunburnt, covered in sand – the list goes on. We were also really fond of them when we had a second child and had to juggle a newborn and a toddler who needed to burn off some energy – it's a safe, contained space where they can explore and play and you can largely sit like a zombie with a coffee! The newest Croc's at Rouse Hill we're sure will be a hugely popular spot with mums and little ones for lots of reasons.
Let's focus on the kids first – the equipment at the new Rouse Hill centre is fantastic! It's obviously all shiny and new, but it's cool too! There's a separate toddlers area which is great for slightly smaller kids who get a little nervous about the bigger slides, and mums who worry about their smaller child getting knocked about or stuck. There's also a small jumping castle which toddlers would love, as well as some free range trikes for them to zip around on!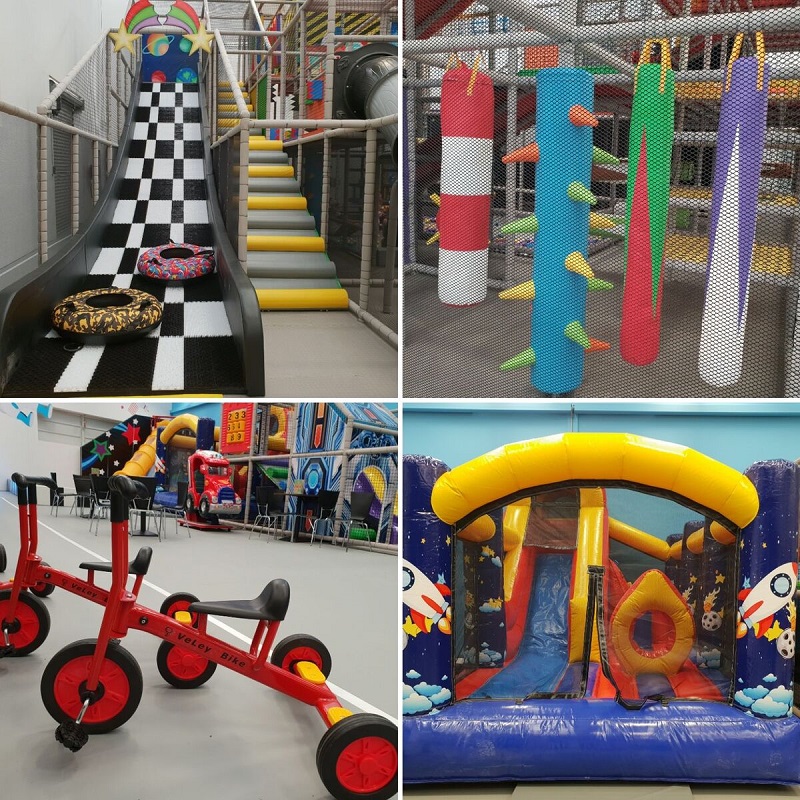 There's also a toboggan slide – the only one in NSW – and a ball pit area with a ball launcher you can feed balls into which is fun! Next to this is a cool yellow tube slide and a small rope climbing mountain.
You'll spot the space-themed equipment throughout the centre which is fun and again a Croc's first! For kids that like to race, there's a small 'track' with a couple of police bikes and a train to ride on.
And now the important points for parents!
Firstly, the parking is nice and easy. Croc's is located in the centre right next to The Fiddler. There's ample parking right out the front, including some parents with prams spots. It's then just metres to the entrance, with no stairs, ramps, escalators or lifts to negotiate.
Croc's is a large space with plenty of seating for parents, right near all the equipment. It would a be a great spot for a large mother's group to meet for this reason alone but there are several other perks as well.
Sometimes playcentres can have an issue with air conditioning or temperature control when the weather is extreme due to the large space. When we visited Croc's Rouse Hill, the temperature was spot on and the air conditioning was certainly doing its job, so we don't think there will be any issue on this front.
There's also a great little parents' room with two lounge chairs, a change table, bin and wipes. We're happy that they've thought about this and reserved a spot just for this purpose.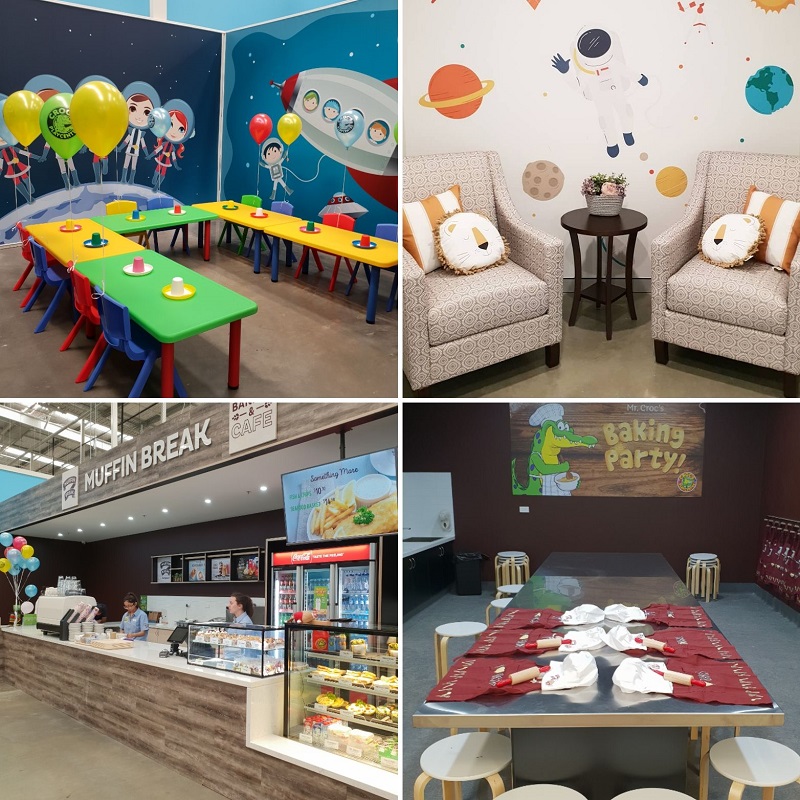 Croc's also hosts parties and you'll see the fanastic themed party rooms when you visit. There are princess, jungle, space and disco rooms! There's also the baking party room where kids can make their own pizzas and decorate a cookie to take home! Croc's parties come with a dedicated party host too, which takes the pressure off for mum and dad! Find out more about parties here.
For budget conscious parents there's Snappy Hour where you can enter for free between 9am -and 10am on the first Thursday of every month!
And finally there's the popular in-house Muffin Break, the saviour of many a tired parent! It's such a winner having it right there – and it's not just coffee on offer. There are sweet treats like the fab muffins, as well as other more substantial items if you wanted to make it more like brunch or lunch – there are wraps, sandwiches, small quiches and fruit salad.
If you're a fan of playcentres, then this one is certainly worth a visit! We're a bit sad our kids are now a little too old as they would have loved it back in the day!
---
Croc's Playcentre Rouse Hill
4-6 Commercial Road, near The Fiddler.
Open 7 days. For details of costs and opening hours click here.