A cool playground opened in Cherrybrook in September 2019 and if you have a dinosaur fan then it's right up their alley! Roarsome!
Darlington Reserve is on Darlington Drive, a quiet street in Cherrybrook. It may be a little busier now that there's a cool dinosaur themed playground, perfect for little ones!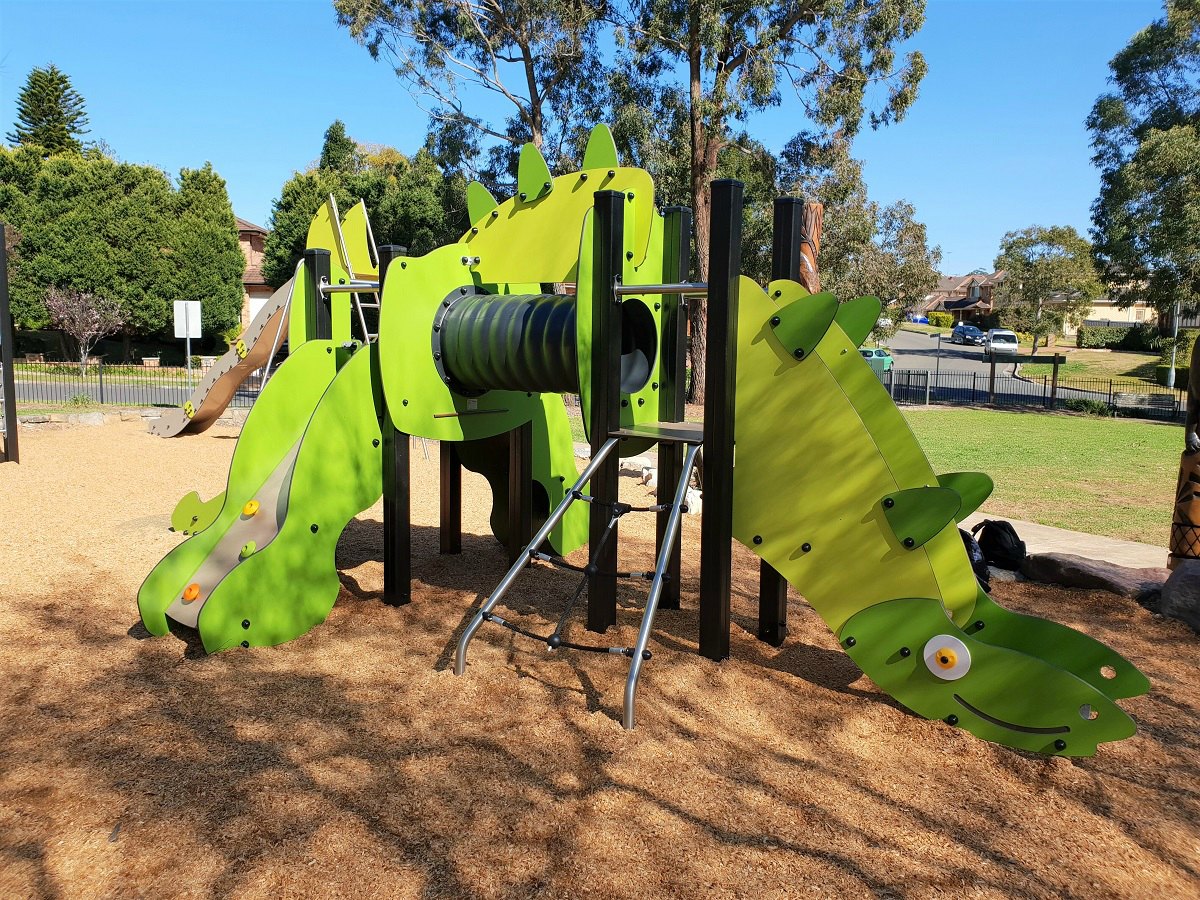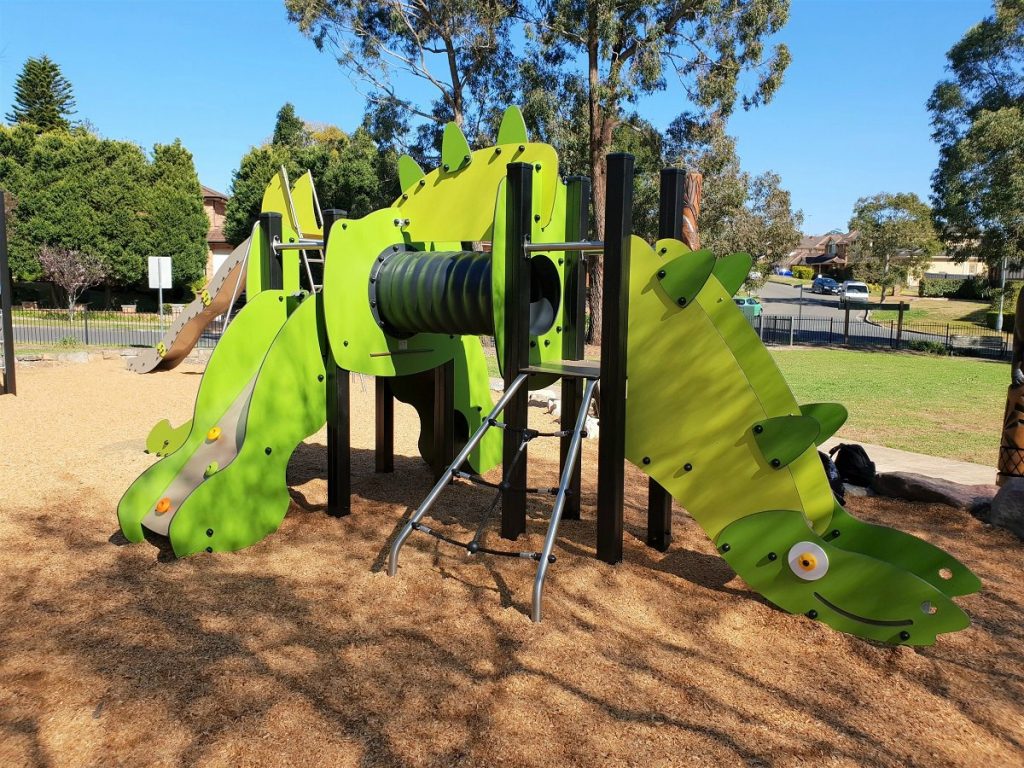 The equipment is great and is best for toddlers up to about 5 or 6. There are dino eggs, a large dinosaur head, carved totem poles, a slide & swings, a climbing wall, stepping stones with dinosaur prints on them, a partially submerged serpent-like creature and a car which we presume you would go dino hunting in.
It's fully fenced, although the locks are simple so you need to still keep a look out if you have an escape artist. There's some shade from the surrounding trees as well as a generous sized covered hut.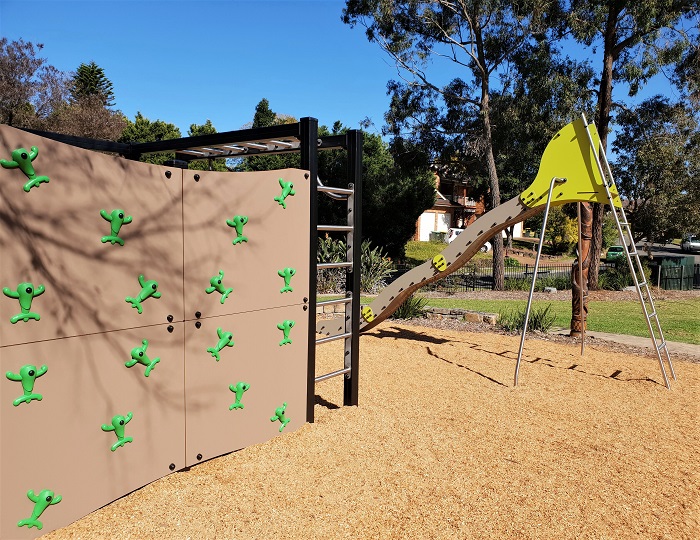 There are no toilets as it's a little back-street neighbourhood park. There's bark under the equipment and there's parking on the nearby streets.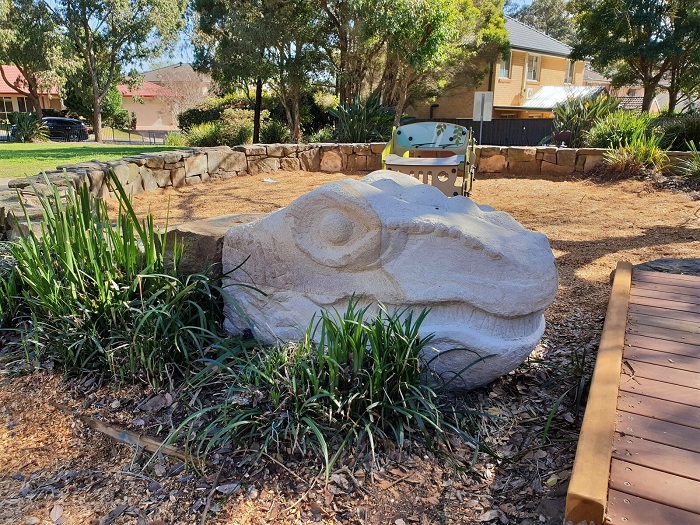 ---
Address: Darlington Reserve, Darlington Drive, Cherrybrook. (Off County Drive.)