If you're looking for a peaceful playground to spend a relaxing hour or two, Davison Reserve is the spot!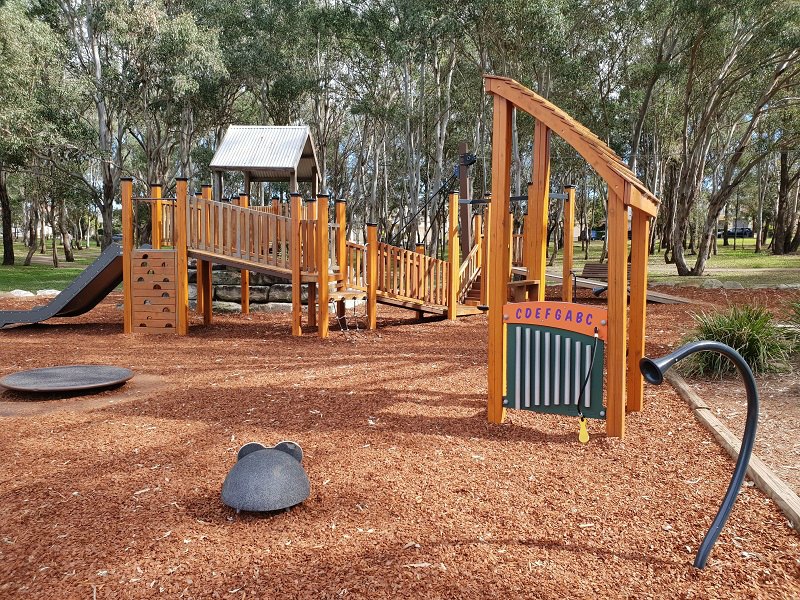 This little playground was refurbished in 2017 and is a lovely little spot set in a larger reserve surrounded by trees. It's set in a residential area so parking is easy on the streets that border the space. This playground would best suit younger kids but older children might like the surrounding reserve to explore and run around. There's also a path to ride a scooter.
We love the natural wood and stone equipment which suits the environment. There's a cool flying fox as well as a fort type structure with a small slide and large sandstone blocks which could be climbed. There are three types of swings, sensory play items, a small rope climb structure, spinning saucer and cute little mouse!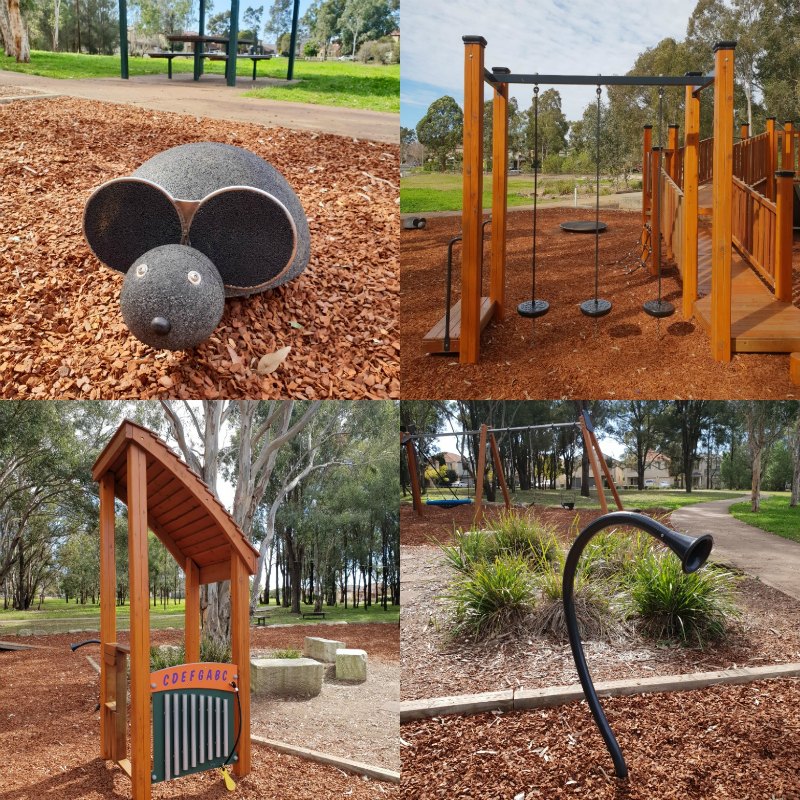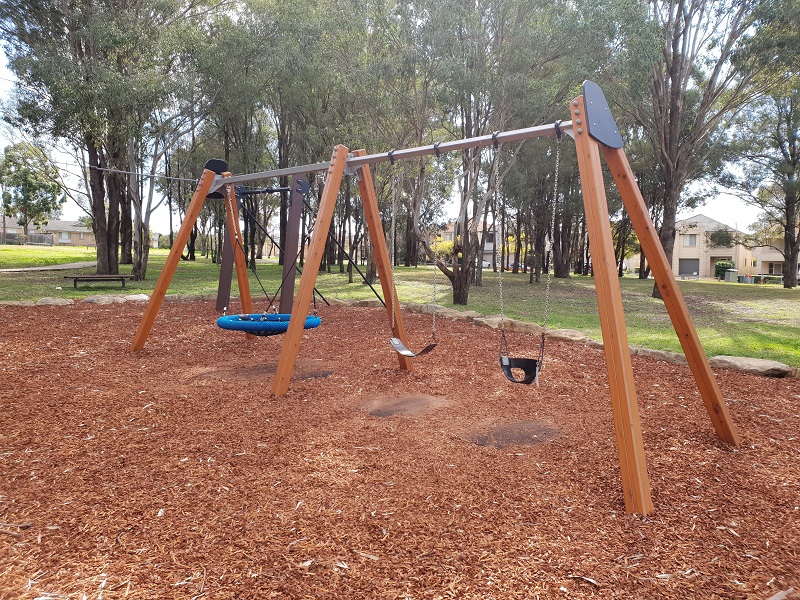 It's not fenced but is set a long way from the streets, which themselves are very quiet. There's bark flooring so enclosed shoes are a good idea. There's a sheltered table and benches as well as a bubbler, and the mature trees offer lots of shade. There are no toilets but if a toddler couldn't wait, there are lots of trees by which you could do a little bush tinkle privately – we've all been there!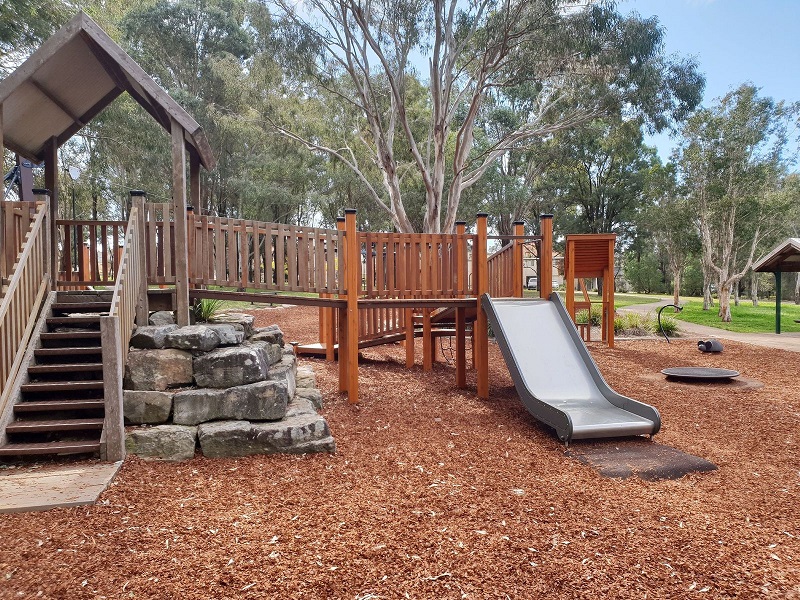 ---
Davison Reserve
Satinish Street, Parklea