Clifton Gardens is a stunning little spot on the North Shore, perfect for families. It makes a lovely day trip from the Hills and if there's no traffic, it only takes about half an hour to 40 minutes.
We remember school picnic days at Clifton Gardens many moons ago! It's a very pretty spot looking out over the harbour and offers much to entertain families as well as amenities. You'll see lots of boats, with several pulling into the beach and passengers going for a swim to cool off. You'll also see the Manly ferries passing by.
The eastern side of the water surrounded by the jetty is netted whereas the other side of the beach isn't. When we visited, the water wasn't the cleanest, with a little bit of rubbish and some seaweed – but kids don't care about this sort of thing it seems! What we like is that the beach isn't huge, so the area you have to survey to monitor your kids isn't too vast. Also, when we visited it wasn't packed – we tend to go early to popular places like this to avoid crowds, park easily and before the really hot part of the day.
The jetty adds another element to explore and slightly older kids will love jumping off it! This is a great way to break up the day and our kids really enjoyed it. There were also a lot of people fishing off the jetty too which offers additional entertainment.
There's also a large playground covered by shade sails, perfect for toddlers and if you want some time away from the water.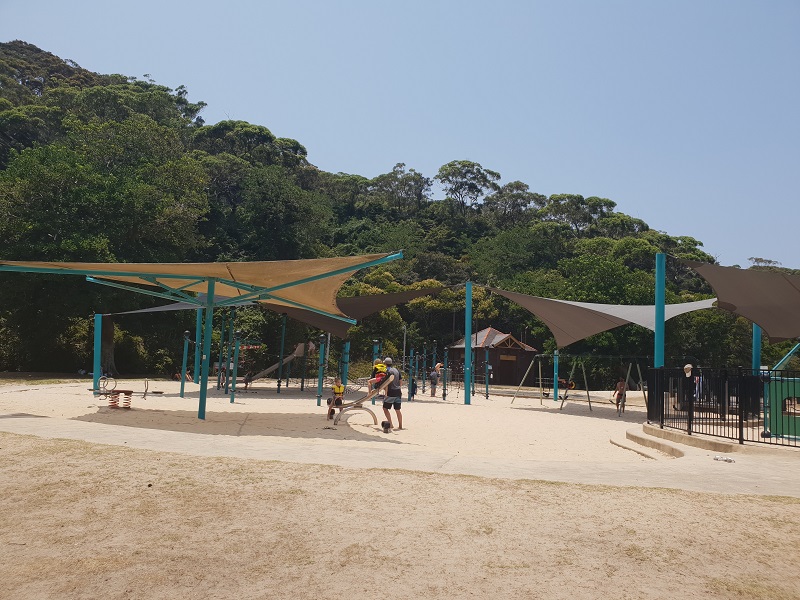 The grassed area by the beach is huge and many families had based themselves there for picnics. There is some shade from trees and free electric bbqs. There's also a basketball court right by the grass too. But if you're not up for bringing your own picnic or bbq, there's a small hole-in-the-wall cafe at the western end of the beach serving a few bits and bobs. You can grab a coffee, something sweet or a light lunch such as paninis or wraps. It's just a short stroll but, like the parking, it isn't the cheapest. Again, you're paying for the convenience though.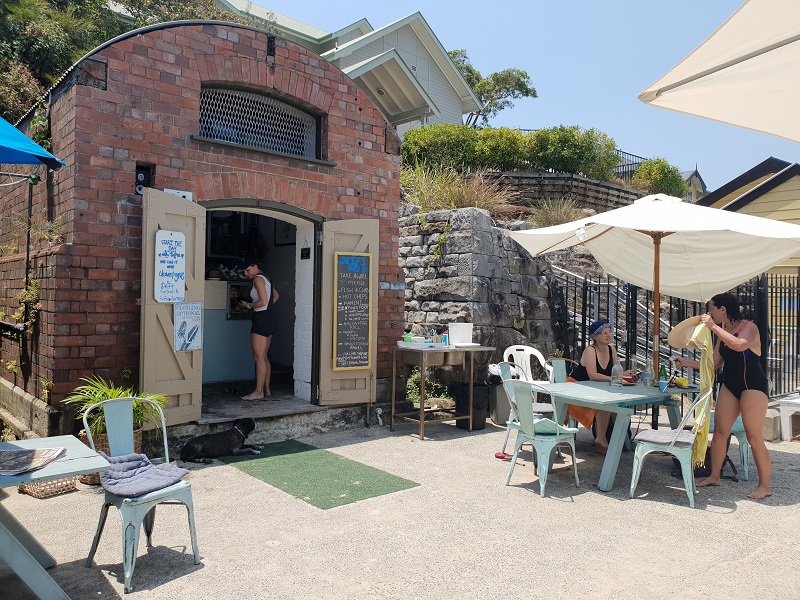 The logistics:
Ok, the pay and display parking isn't cheap but we just cop it on the chin as we think it's worth it for the convenience when you've got a boot full of gear and kids to cart. We paid about $22 for three hours. Yes, add tolls to that and it does add up. But so does a trip to the movies. You can park up the road for free if you want to avoid the cost.
Dogs can visit but there are specific times and areas they're allowed to be. See the Council's website for the info.
Approx 30 minutes / 30kms from Castle Hill, possibly a little longer with traffic.