Sarino's in Bella Vista opened in early 2020 but alas, no sooner had it opened than it was shut again. Surviving lockdowns, it's now welcoming locals once again. Here's what to expect.
Sarino's is upstairs at Mullane's in Bella Vista, conveniently opposite the Metro station. The first thing you'll notice is the gorgeous light-filled dining space. There's glass, warm wood and leather and an industrial yet very inviting feel. It's definitely a space you're happy to spend a few hours luxuriating in. In fact, when we visited we had a couple of hours up our sleeve but were sad we couldn't stay a couple more, particularly once we'd had a cocktail or two, which are DIVINE! Definitely make sure you try at least one if you enjoy a cocktail.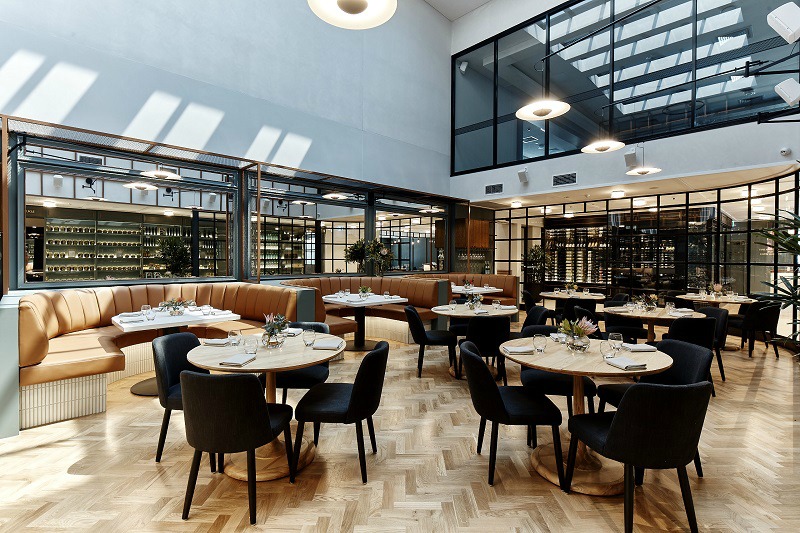 You'll also notice the numerous private dining areas which are very cool! So if you're celebrating or simply wanting to make it a super special evening with a small group, this would be a great option. We love the charcuterie spread at the front of the restaurant which provides a focal point – this is a hallmark of Sarino's and the antipasto as a result is top notch, with salumies imported from Italy and Byron Bay.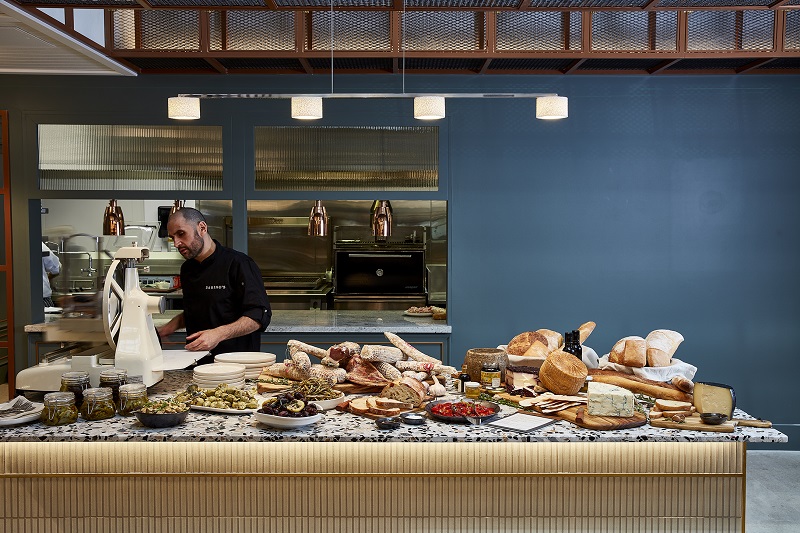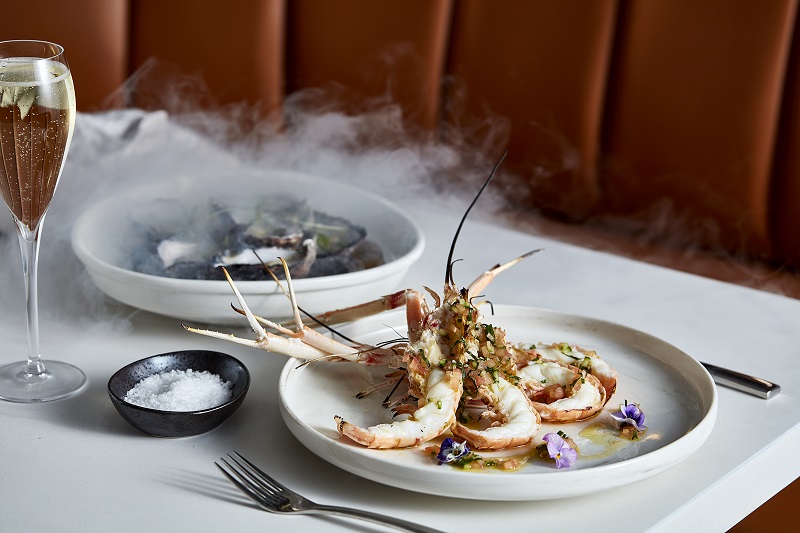 Sarino's menu is modern Italian and uses local, seasonal produce from the Hawkesbury, Hills and regional NSW. This has never been more important and it's great to see local restaurants supporting local farmers and producers. The menu offers many Italian classics with a modern twist. We feasted on San Daniele prosciutto with figs, gorgonzola & chesnut honey, ravioli with burnt sage butter, snapper with vongole, heirloom tomato, basil & green olives and a classic vanilla creme brulee, at which point we were bursting! Many of the dishes are perfect for sharing, so you can sample lots.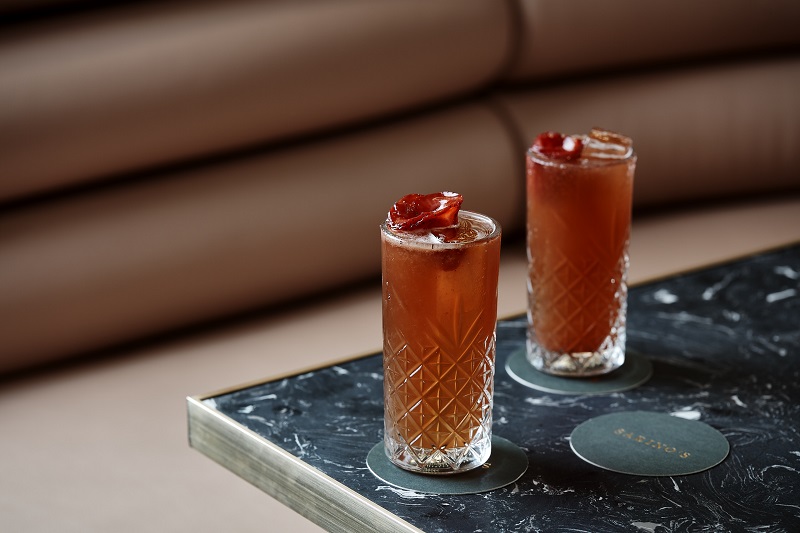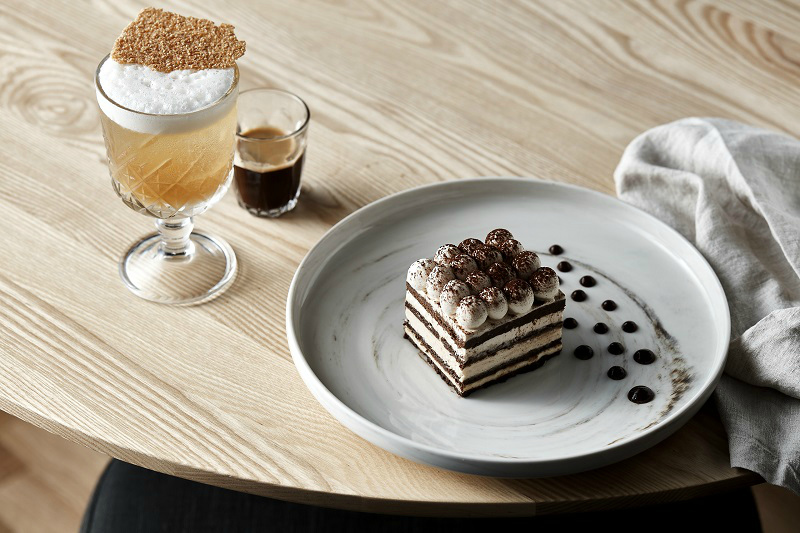 The cocktail bar next door is stunning too and the perfect space to extend your visit – start there, end there, whichever. But it involves blush pink booths – need we say more? And we know we've already mentioned the cocktails but we feel compelled to mention them again. We tried both the Il Conte, 'The Count' (Cinzano 1757 | Bulldog Gin | earl grey | apple cider | strawberries) and the Il Fiore, 'The Flower' (Bulldog Gin | Chambord | rosé | rose | lime | whites) and they were delicious, not to mention a delight visually!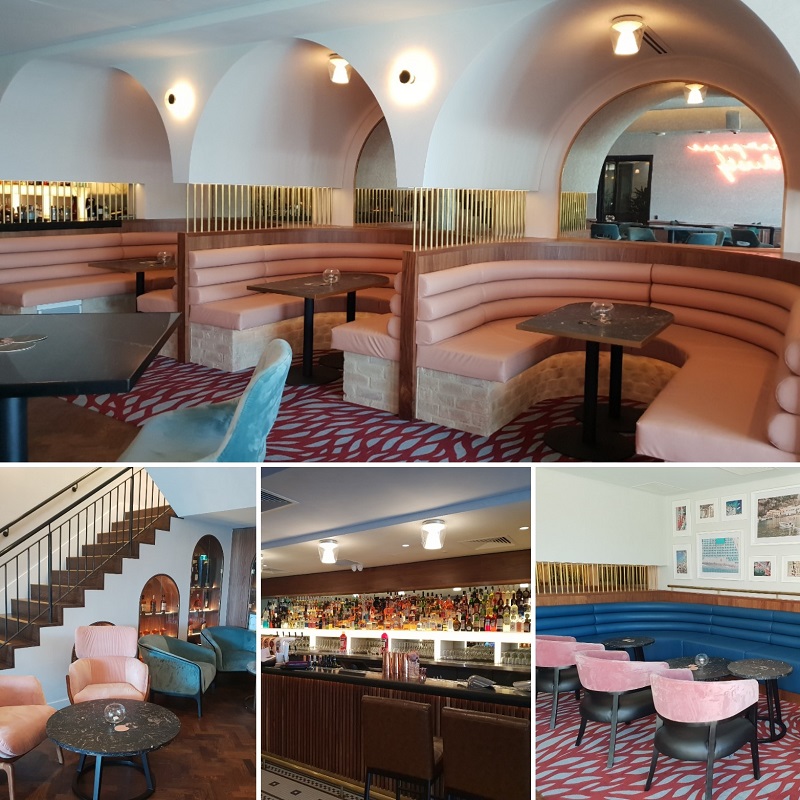 So if you're looking forward to heading out soon, Sarino's is the perfect destination – it's local, oh so pretty and certainly offers that something special, worthy of a post lockdown treat!
Sarino's (as with other venues of the Momento Hospitality Group) has in place numerous measures as a result of COVID-19 including voluntary temperature checks, hand sanitiser stations and table spacing that adheres to social distancing guidelines. You're also able to download the RewardMe app for compulsory Covid reporting.
---
Sarino's
Level one, 36 Brookhollow Avenue, Baulkham Hills.
*** Thanks to Sarino's for hosting us.***