Sarino's in Bella Vista opened in early 2020 but alas, no sooner had it opened than it was shut again. Surviving lockdowns, it's one of the Hills' top restaurants. And hey, while we can't really travel to anywhere very exotic, we may as well enjoy great food! Here's what to expect.
Sarino's is upstairs at Mullane's in Bella Vista, conveniently opposite the Metro station. The first thing you'll notice is the gorgeous light-filled dining space. There's glass, warm wood, herringbone flooring, leather and an industrial yet very inviting feel. It's definitely a space you're happy to spend a few hours luxuriating in. In fact, when we visited we had a couple of hours up our sleeve but were sad we couldn't stay a couple more, particularly once we'd had a cocktail or two, which are DIVINE! Definitely make sure you try at least one if you enjoy a cocktail.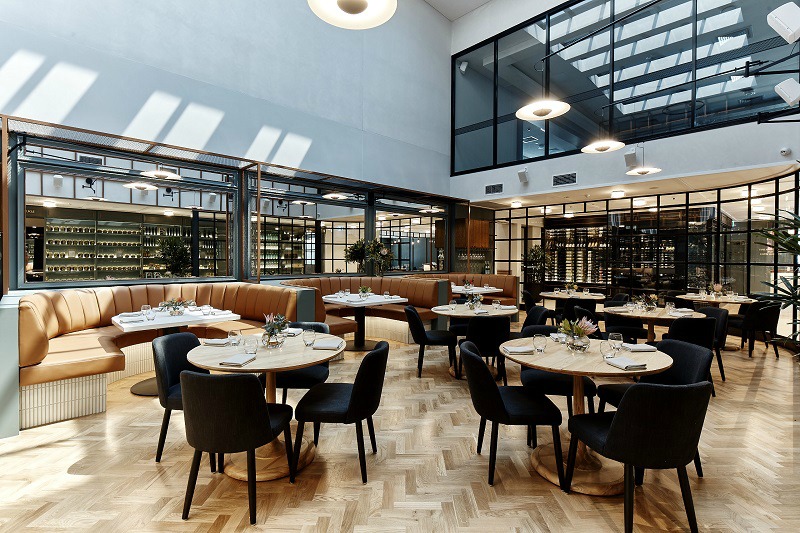 You'll also notice the numerous private dining areas which are very cool! So if you're celebrating or simply wanting to make it a super special evening with a small group, this would be a great option.
What's great about Sarino's is that it can be whatever you'd like it to be – fancy if you're looking for a special night out with your partner or girlfriends or more casual if you're wanting a delicious mid week lunch.
Sarino's menu is modern Italian and uses local, seasonal produce from the Hawkesbury, Hills and regional NSW. This has never been more important and it's great to see local restaurants supporting local farmers and producers. The menu offers many Italian classics with a modern twist. We feasted on pulled burrata with heirloom tomato, peas, aged balsamic & zucchini, wagyu beef carpaccio with lemon emulsion, asparagus, parmegiano Reggiano & pine nuts and slow cooked lamb rump with black garlic, peas, eggplant & red wine jus, at which point we were bursting!
But, we of course managed to devour the dessert which was a stand out!  The chocolate budino with bitter sweet caramel, roasted hazelnuts and vanilla gelato – you couldn't go wrong with this combination! We loved each of the dishes for their fresh flavours and simplicity, but we assume they're anything but! Many of the dishes are perfect for sharing too, so you can sample a range.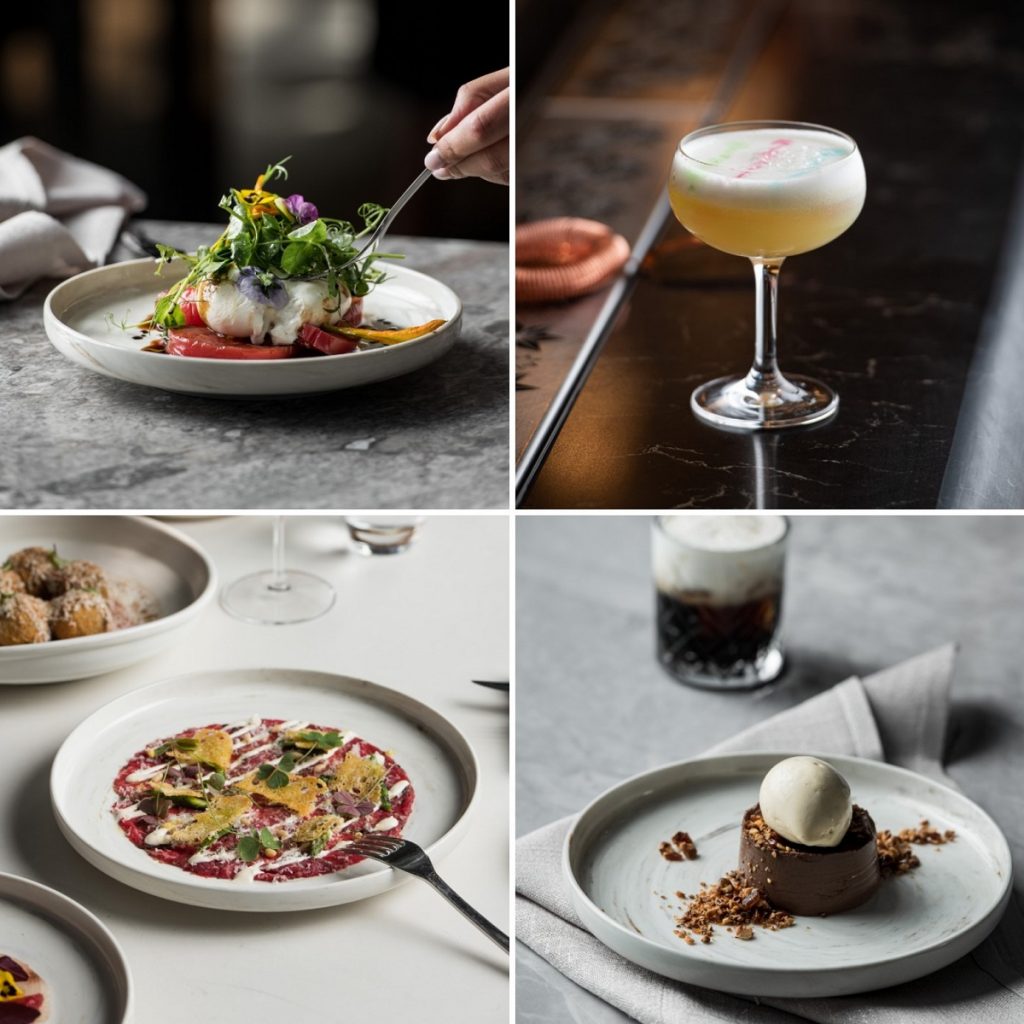 The cocktail bar next door is stunning too and the perfect space to extend your visit – start there, end there, whichever. But it involves blush pink booths – need we say more? And we know we've already mentioned the cocktails but we feel compelled to mention them again. We tried both the Il Conte, 'The Count' (Cinzano 1757 | Bulldog Gin | earl grey | apple cider | strawberries) and the Il Fiore, 'The Flower' (Bulldog Gin | Chambord | rosé | rose | lime | whites) and they were delicious, not to mention a delight visually!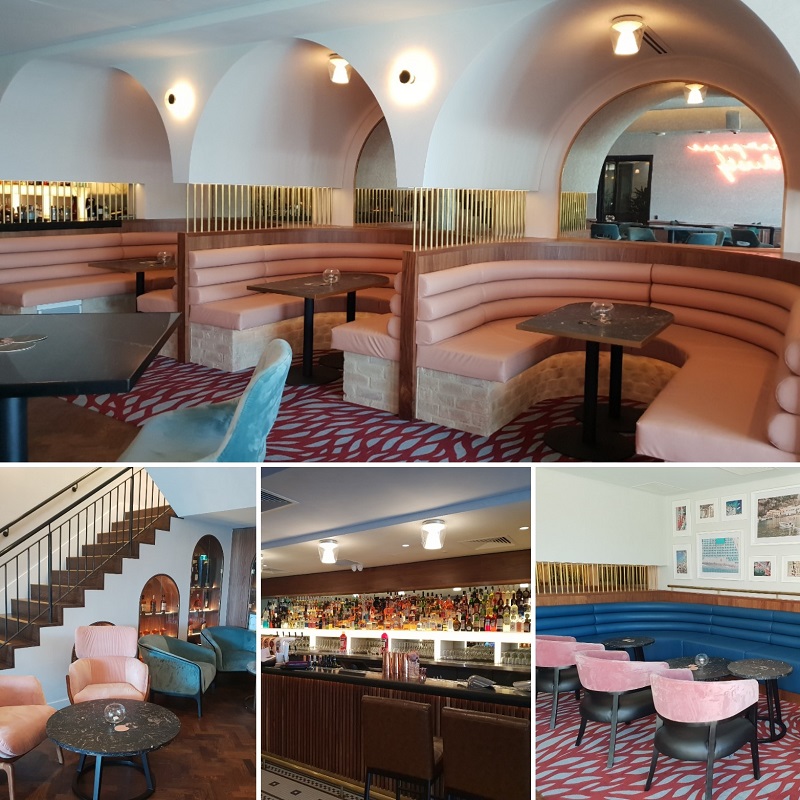 So if you're looking forward to heading out soon, Sarino's is the perfect destination – it's local, oh so pretty and offers something to suit every occasion and all tastes.
Sarino's (as with other venues of the Momento Hospitality Group) has in place numerous measures as a result of COVID-19 including voluntary temperature checks, hand sanitiser stations and table spacing that adheres to social distancing guidelines. You're also able to download the RewardMe app for compulsory Covid reporting.
---
Sarino's
Level one, 36 Brookhollow Avenue, Baulkham Hills.
*** Thanks to Sarino's for hosting us.***