Dangar Island sits in the Hawkesbury River north of Sydney. It has a population of just a few hundred people and is only accessible by water, with no cars on the island. You can visit for the day via ferry from Brooklyn and it makes for a lovely little outing if the sun is shining.
We'd been keeping an eye on the weather in the days leading up to our trip to Dangar Island and it was a perfect Winter's day – there wasn't a cloud in the sky or a breath of wind. We'd definitely suggest going when the weather's good or it could end up being a little unpleasant.
To get to Dangar Island you catch the ferry run by Brooklyn Ferry Service from Brooklyn. Brooklyn is about 45 minutes from Castle Hill by car and is also right by Hawkesbury River train station. There's parking around the ferry and in surrounding streets. There are also a couple of cafes if you were there with sufficient time and wanted to grab a coffee. We suggest getting to the ferry with 5-10 minutes to spare so there's no chance of missing it. Also, at the moment its capacity is restricted and it's carrying a maximum of 24 passengers. This didn't cause us any issues but we were sure to arrive at the ferry a little earlier than we usually would.
Another hint is to have in mind the time of the ferry you'll aim to head home on rather than just winging it, as sometimes there's over an hour between ferries. We mucked this up slightly but it meant we could have a milkshake to pass the time! The ferry takes half an hour, although it seems shorter than this – we caught the 10am ferry and came home on the 1.45pm ferry.
While waiting for the ferry at Brooklyn you can watch the pelicans and you'll also see the Riverboat Postman's hut – post is still delivered by boat to island communities. This service, under normal non-COVID conditions, also operates guided tours which sound like a great experience.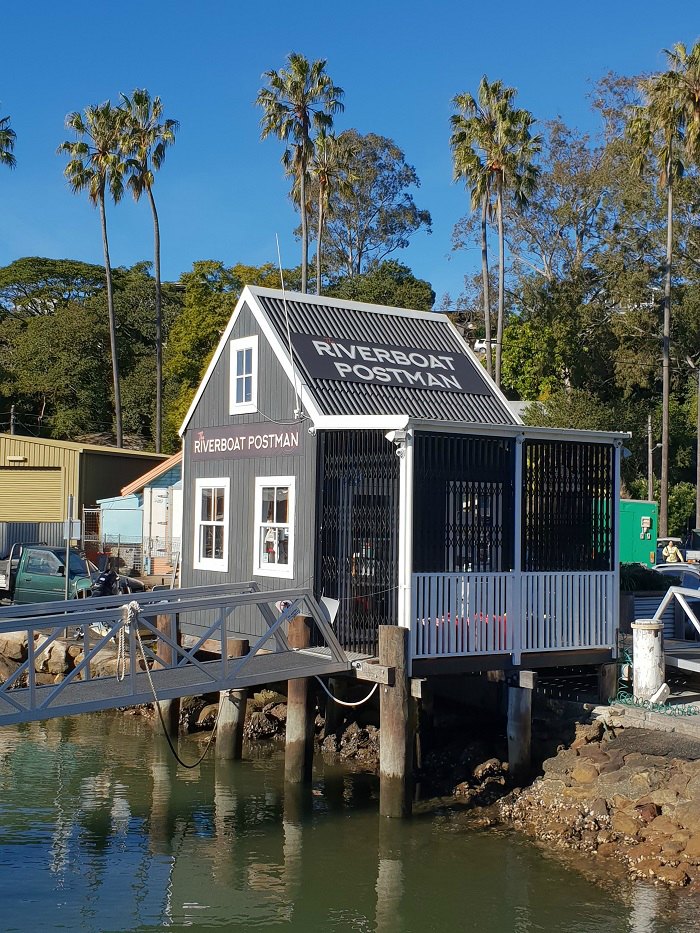 Waiting for the ferry is also a good time to talk with kids about the history of Dangar Island. The island has been known to the local Guringai Aborigines for thousands of years. The first European to visit the area was Governor Phillip who explored the lower river by small boat in March 1788, within weeks of the First Fleet's arrival. He named it Mullet Island, due to the abundance of fish in the local Hawksbury River. At first the local people were friendly towards him, but when he returned a year later, they would not come into contact. Tragically by 1790, over half the Guringai people had succumbed to the smallpox the British had brought with them. The island was purchased in 1864 and renamed by the son of Henry Dangar, a surveyor, pastoralist and parliamentarian.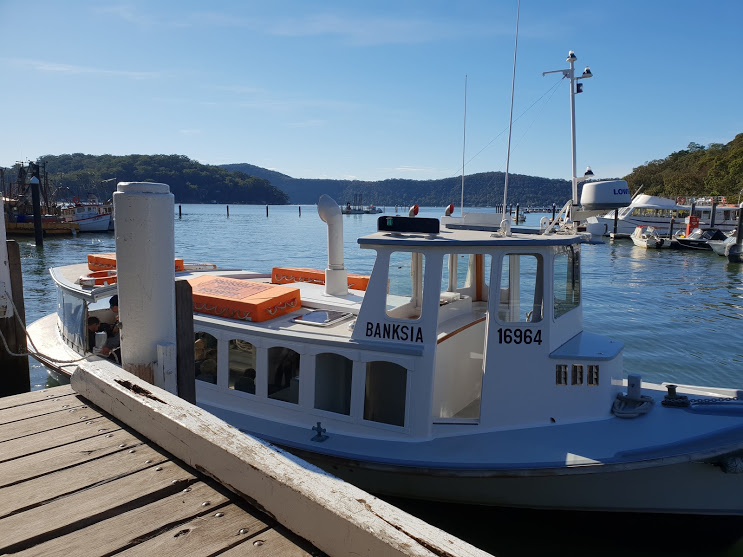 The ferry isn't cheap – there were 6 of us and it was approximately $34 each way but the ferry is very well maintained and the ride itself is gorgeous, peaceful, very relaxing and a definite highlight of the day. You'll have a fabulous view of the Hawkesbury River, Brooklyn Bridge and surrounding islands – Wobby and Dangar.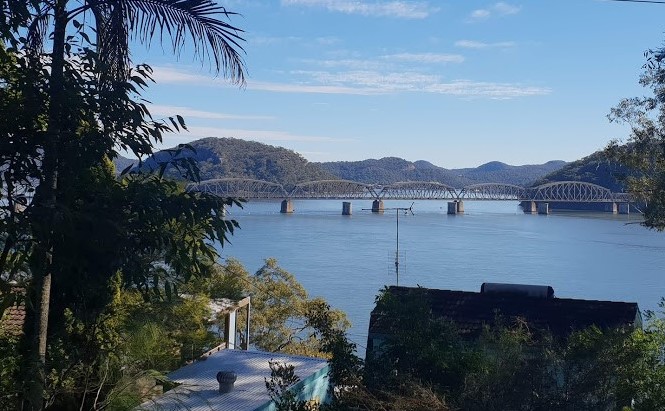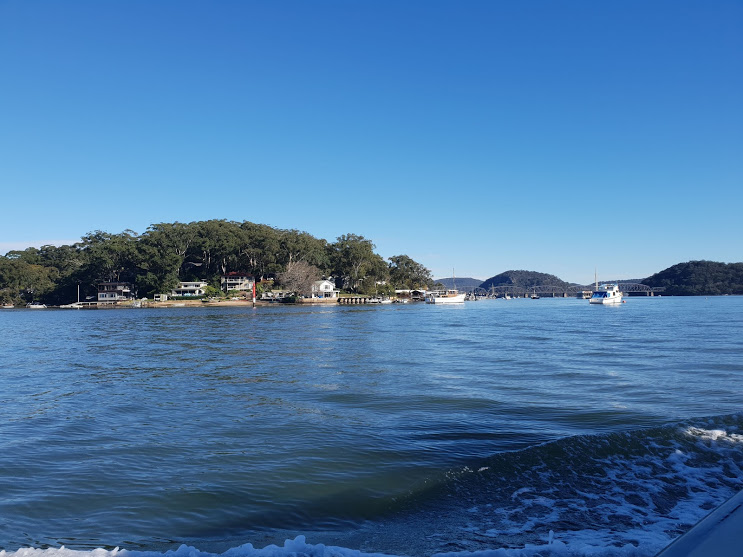 Dangar Island itself isn't big and you can easily walk it. Hornsby Shire Council has a great two page document with some spots to see and a map – it's worth printing this off and our kids like having something to refer to. However, it's described as a bushwalk and we don't think that's quite the case compared to bushwalks we're used to. It's more of a relaxing stroll around the island, taking in local points of interest.
You may like to note the location of their public toilets when you first arrive, should you need to head back there at some point during your visit, as we did! These are near the Bowling Club and the little playground.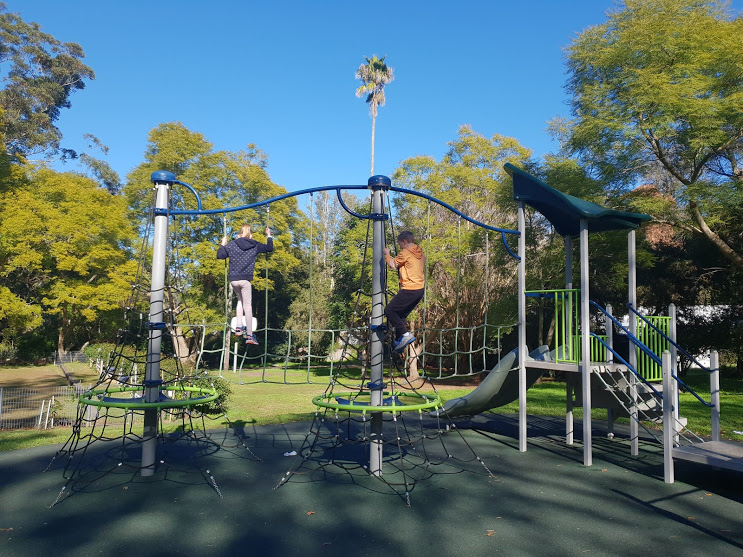 While walking around the island try to have a chat to one of the residents as it's interesting to hear how life is a little different. Also, there are no cars on Dangar aside from a couple of emergency vehicles so we talked about how residents would do things like get groceries and belongings to their houses from boats (note all the wheelbarrows and wagons lined up down by the wharf), how any children would get to school and what might be a little different or trickier than usual for locals – having repairs done on their house for example. We also asked a resident how they get their garbage bins emptied.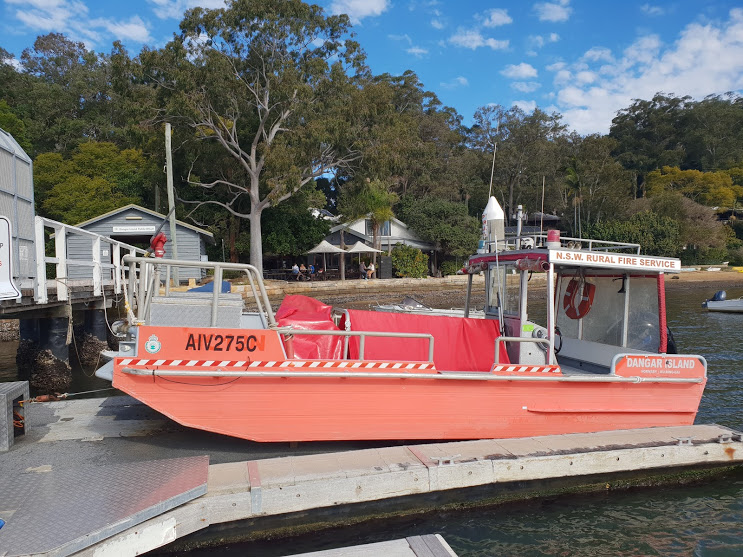 Another thing to do while strolling the island is keep an eye out for sculptures that were part of an art exhibition some time ago.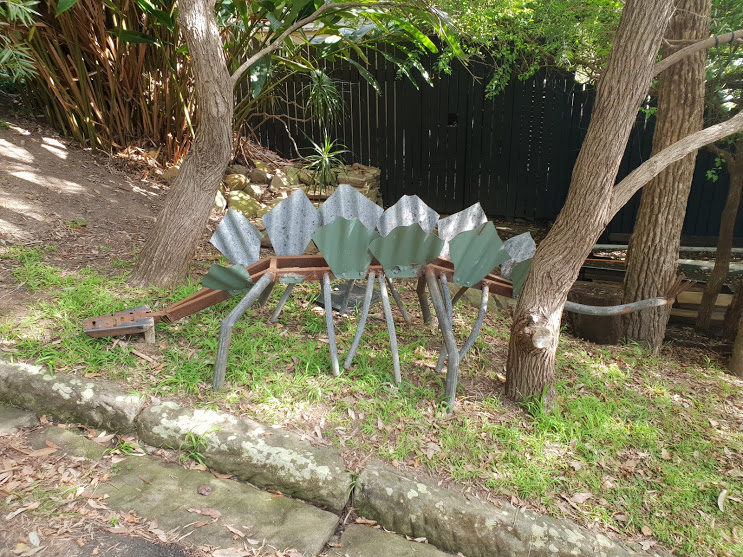 A lovely spot to sit and have a rest is Bradley's Beach – we brought a small picnic lunch so stopped here to eat. The kids had a play and a wander around and we took in the beautiful location and the silence! Just be careful of the oyster shells as they are very sharp and will give kids nasty cuts.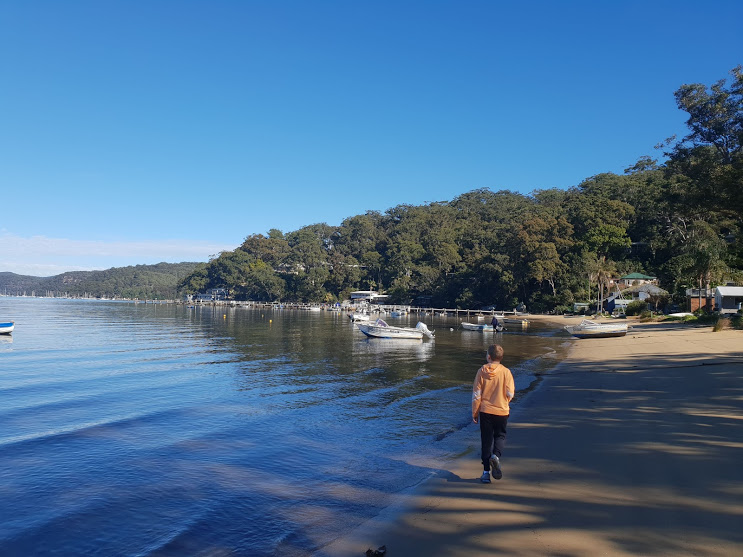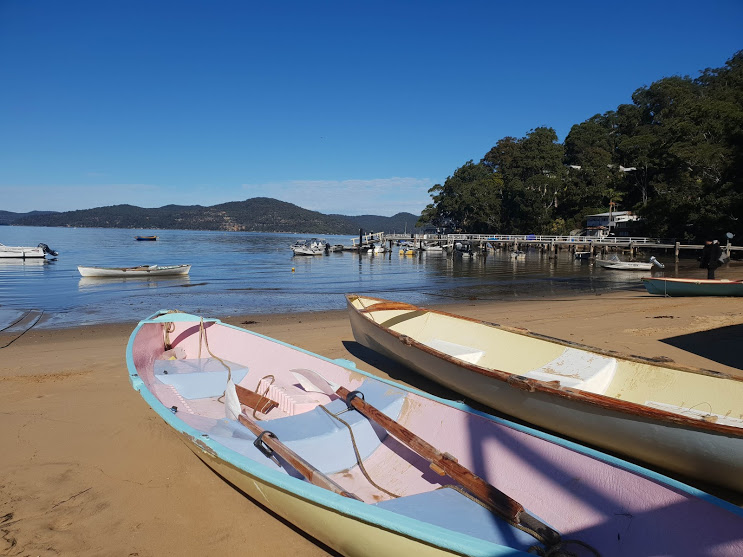 Once we'd finished lunch we walked for a little longer then headed back towards the wharf for a milkshake at Dangar Island Depot, the only cafe on the island. It's open 7 days and offers a great vantage point of the Hawkesbury River via the few tables outside.
All in all, our visit to Dangar Island was a lovely little day trip – a chance to get off electronics, out in the sunshine and fresh air, and to appreciate what a gorgeous part of the world we live in!