With the start of a new term, kids are well into the groove of school now. Everyone has settled into a routine and your child is equipped with all they need to learn and develop. But have you given thought to your child's eyes? We're quick to keep up to date with vaccinations and attend to any viruses or colds, but often we don't give any thought to the health of our child's eyes, which can have a big impact on their learning and development. Local Optometrist Helen Leung of OPSM Winston Hills outlines some things to keep a look out for which may be signs that your child is struggling to see clearly.
Healthy eyes are critical to a child's development and success at school. This is especially the case for children under the age of eight, so if problems aren't identified early on, it could lead to permanent damage.
"Your child may feel embarrassed to tell you if they're having any eye problems, which could be impacting their performance at school, or their social development.

"There are some clear warning signs to be on the lookout for. If your child squints often or tilts their head to read, then it would be worth investigating where there is an underlying eye problem," says Helen.
Some other warning signs to look out for include:
holding books too close to their face
eyes that are watery
sensitivity to light
closing one eye to read or watch TV
poor visual tracking (ability to follow an object)
rubbing eyes
headaches during school or homework
a lack of confidence while reading.
Along with allergies and asthma, eye disorders are the most common long-term health problems experienced by children. In Australia, there are more than 411,000 cases of long-term eye disorders among children.[1]
"Statistics like this don't need to alarm parents. By taking some regular straightforward steps, parents can ensure their children's eye health is the best it can be," Helen says.
Visit the optometrist at least every two years. Children should have their eyes tested regularly to monitor eye health and ensure early detection of eye conditions such as myopia, which can affect a child's learning ability.
Ensure your child wears sunglasses and wide-brimmed hats in bright sunlight to protect the eye from the impact of harmful UV rays, as eyes are more delicate than skin. Good quality sunglasses with 100 percent UVA protection are important.
Eat nutritious food. Make sure your child is eating foods rich in antioxidants, and the right vitamins and minerals. A diet that includes plenty of fruits, leafy greens and eggs will ensure your child receives nutrients such as vitamin C, vitamin E, lutein and zeaxanthin – essential for healthy eyes.
Minimise strain on the eyes by ensuring there is plenty of light when your child is doing their homework or reading. Also, ensure they maintain a healthy distance between their eyes and the object they're looking at. Poor light conditions and focusing on things that are too close cause eyes to work harder than necessary. Use an appropriate desk lamp and teach your child to apply the 'elbow distance' rule, where the distance between their eyes and the object they are looking at is no less than the distance between their knuckles and their elbow.
Limit the amount of time your child spends using digital devices. Extended screen time can cause eye strain. Watch out for symptoms of eye fatigue such as squinting, rubbing the eyes and complaints of back, neck or head pain. Ensure your child takes regular breaks from reading, watching TV and using digital devices.
---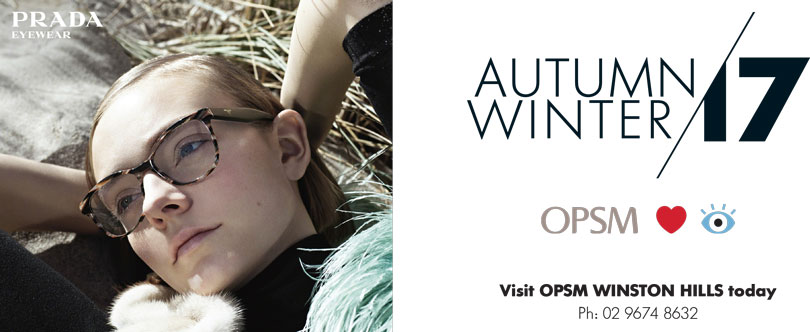 To make a booking with Helen Leung contact OPSM Winston Hills on 9674 8632 or visit her at Winston Hills Mall, Shop 16, 180 Caroline Chisholm Drive, Winston Hills.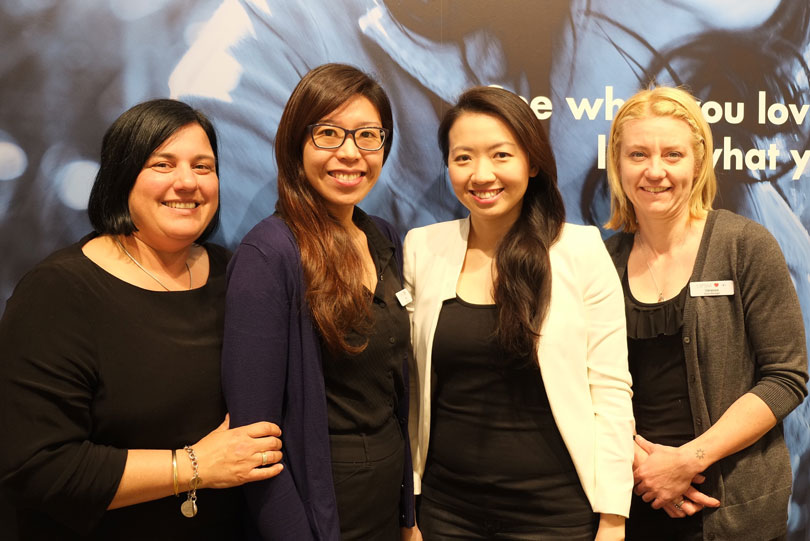 OPSM Winston Hills is open Mon – Fri 9am-5:30pm, Thursdays 9am-9pm, Sat 9am-5pm, Sun 10am to 4pm. Eye tests available 7 days a week. Online bookings available – opsm.com.au
[1] http://www.aihw.gov.au/publication-detail/?id=6442468182